Hello, there!  I hope you all are having a wonderfully relaxing Labor Day weekend doing things like grilling out, hitting the pool before it's closed for the season, and purchasing mattresses (because everyone knows Labor Day is the best time to get a deal on a mattress!).  In other words, I hope you're doing the exact opposite of what I've been doing this weekend, which is helping my husband clean out our DISGUSTINGLY FILTHY unfinished basement so that demolition can begin on Tuesday for our new basement playroom, living room, laundry room and bathroom.  With the exception of my fifth grade camping field trip to Rock Eagle 4-H Center in Eatonton, GA, I don't think I've ever felt this dirty.
Here are some pictures of the space as it currently exists (well, thankfully after our hard work most of the junk is out of here now).  Please reserve all judgment.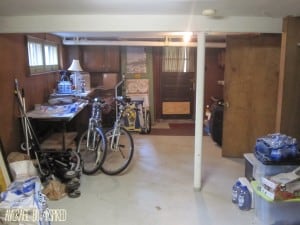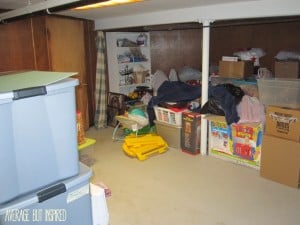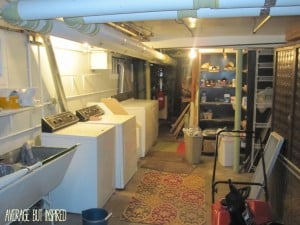 Are you jealous I get to do my laundry in a dungeon?
Anyway, we have been saving for years to make this project happen, and I can't believe the time is almost here for construction to begin.  In anticipation of our big project, I've added some of my favorite basement inspiration photos to Pinterest, so check that out if you're planning a basement project anytime soon, or even if you need some decorating ideas for small spaces or playrooms.  I will definitely be sharing construction updates here as well, so stay tuned.
Enjoy the rest of your holiday and thanks for stopping by!  On to dragging more stuff to the storage unit. . . .