Dear friends, family, and readers near and far:
I wish you a peaceful, renewing and blessed holiday season.  Enjoy the craziness and the quiet that Christmas brings.  Spend time with those important to you and savor each moment (even those that make you want to down a glass of wine pronto).
I'm now on Christmas vacation, but I'll be back with fresh posts next year!
Love,
Breighanne
p.s. for each new "like" Average But Inspired receives on Facebook today (12/23), I will donate 50 cents to Habitat for Humanity (up to $100, which would be an unlikely event).  If you already like my page, share the post announcing this charity giveaway, and I'll donate 50 cents per share.  Spread the word!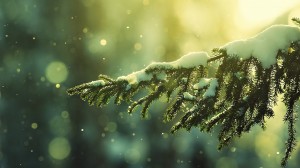 I Bet You'll Like These Posts, Too!