Lately I've had a complete "get it out of here" mentality.  I want all of the stuff and clutter out of this house.  I've been averaging about three garbage bags full of things for the St. Vincent DePaul drop box each week.
My house has so many things in it that we no longer need or use, and much of it we don't even see anymore.  It has become part of the landscape.
Case in point, my diaper bag.  It has become a permanent fixture on our back door hooks.  (Yes, right next to that stunning Sofia the First backpack.)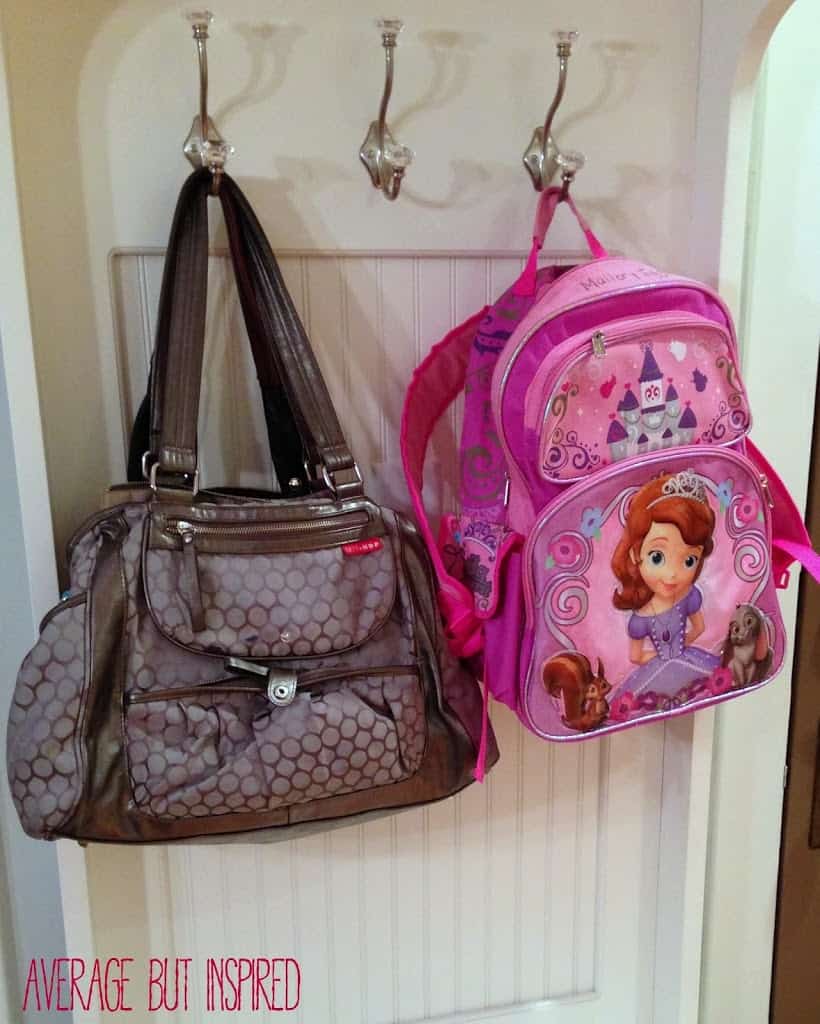 Its primary purpose now is to take up precious space and collect dust.
When I noticed it the other day, the logical part of my brain screamed, "GET RID OF THAT THING!  ALLOW YOUR CUTE HANDBAGS TO SEE THE LIGHT OF DAY AGAIN!"
But when I took it down to pack it away, I started to feel so sad.  I've been using that bag for almost four years now, and I realized that putting it away meant I didn't have babies anymore.  I had little kids who don't require as much stuff for even the smallest of outings.  A twinge of sadness passed over me.
And then I opened up the diaper bag to survey its contents:
Bag of quarters
FOUR
hand sanitizer bottles – all full
Two dried up raisins
Frankenstein goodie bag
Four broken crayons
One candy corn
Tampon
A spoon
Three pacifiers
Four pens
A ball
TWO DIAPERS / 1 PACKAGE OF WIPES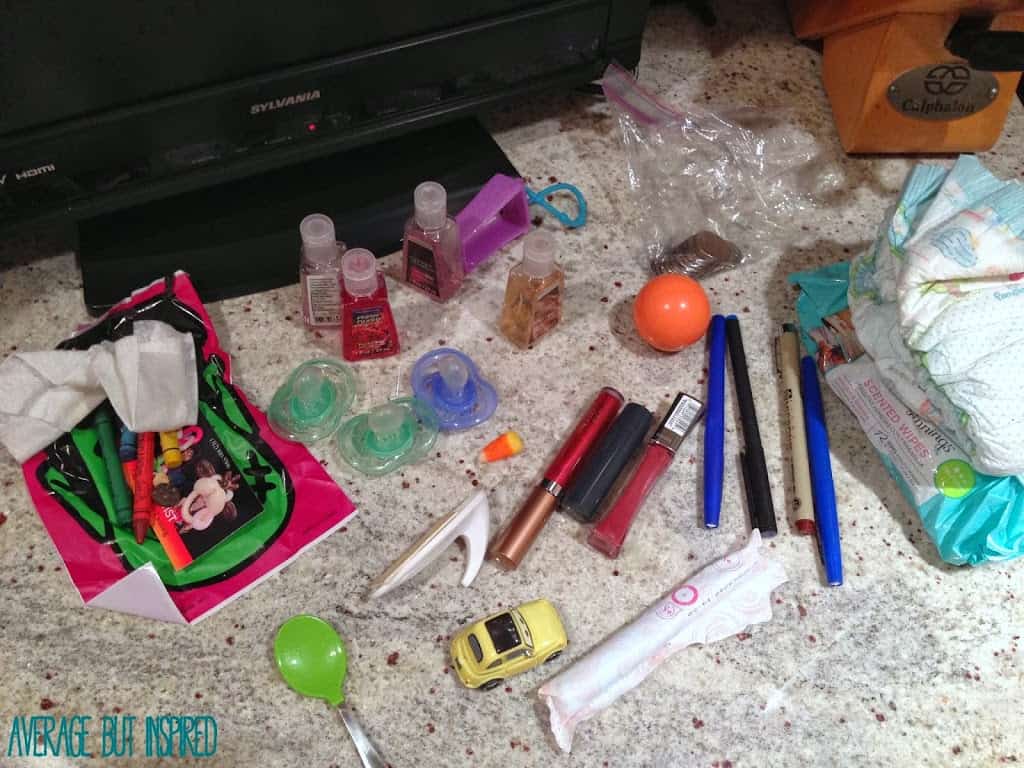 And I laughed.  Hard.  No wonder my back always hurt when I carried that thing around.
Into the closet the bag went.  Packed up and put away – no regrets.
What is the strangest thing you ever found in your diaper bag or purse?
– Bre (who is now bathing in hand sanitizer)