Hi, friends-
Hope you had a great weekend!  Mine went by in a flash.  I had the inaugural session of "crafts and cocktails" with a dear friend, accompanied my daughter to a birthday party, had a double date, did a ton of laundry, suffered through the Super Bowl, and bought myself some flowers!
I don't usually buy myself flowers, but some hydrangeas from Trader Joe's were too beautiful to pass up.  With the awful weather we've been having here, I thought I could spend $6 for a little pick-me-up.
And . . . I had the perfect Valentine's Day vase to put them in – a vase made from a leftover Folgers coffee canister!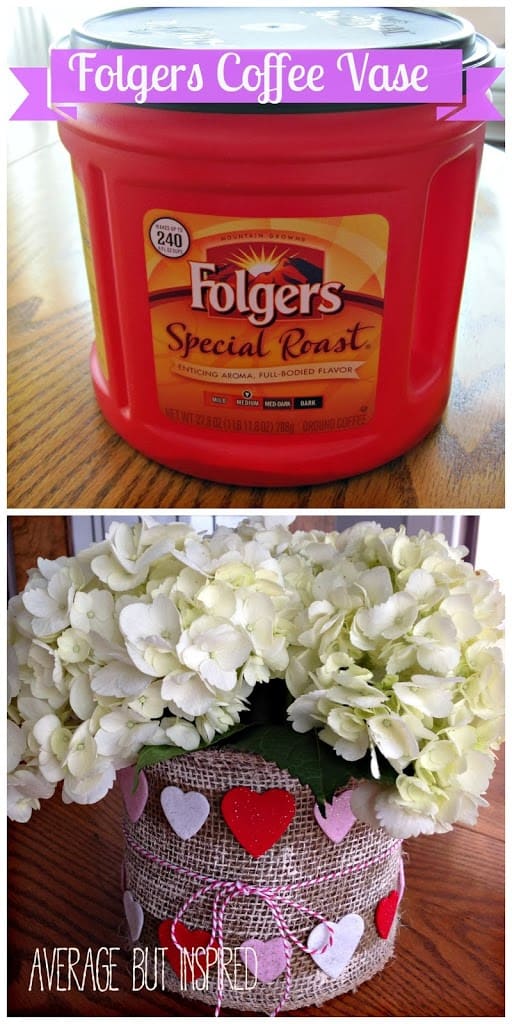 I've alluded to my horder-like tendencies before, but I have to admit that they really are at their worst when it comes to Folgers canisters.  I love these things.  I stockpile them in cabinets all around my house and use them for storage of things like spools of thread, furniture painting supplies, and Legos.
And now, I've beautified one in the easiest Folgers coffee canister upcycle ever!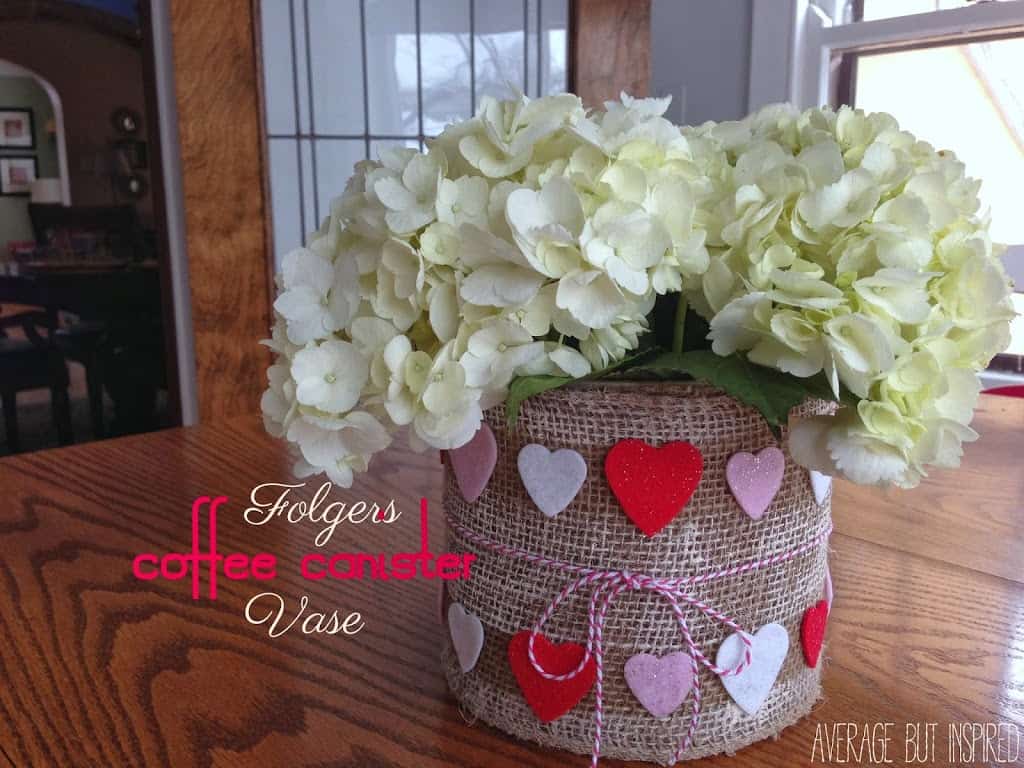 No joke, this project took all of twenty minutes and used hardly any materials.
All you need to make one are the following supplies:
Folgers coffee canister
Burlap ribbon (mine was just under 6″ wide, and it was almost the perfect height for the canister), or fabric
Hot glue gun
Multi-surface acrylic paint
Painters tape
Pouncer or paint brush
Decorative accents of your choice (I used felt heart stickers and bakers twine)
Once you have your materials gathered:
Paint around the top of the Folgers canister unless you want the red of the container to peek through where your burlap (or fabric) doesn't cover.  Then, cut your burlap (or fabric) to size and hot glue it to the Folgers canister.

Mark out your design with painters tape.  I kept mine really simple because I knew I'd be adding other decorative elements, but you could get as elaborate as you want.

Apply your paint.  I recommend using a pouncer (the brush pictured below), for this type of paint application.

Add any other decorative elements you like!  I chose felt heart stickers and bakers twine since Valentine's Day is coming up.  The stickers are easily removable, however, so I can switch up the look of this vase anytime I want.
So easy, right?!?
Do you use Folgers canisters for anything or am I just a lunatic?
  (Be nice, please.)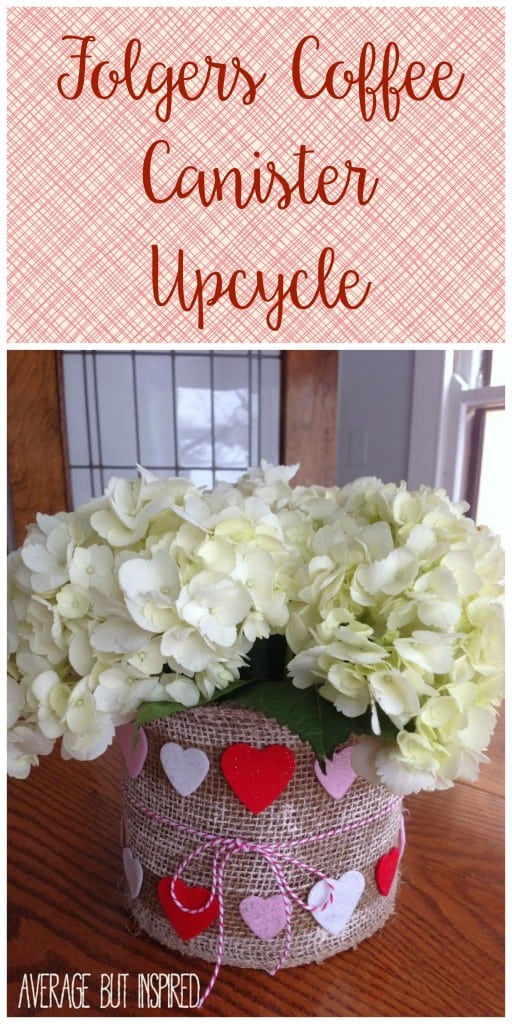 – Bre (who would probably continue buying Folgers even if it was awful, just because I love the packaging so much.)