Hi, friends!
Did you know that it's Random Acts of Kindness Week? The Random Acts of Kindness Foundation has made a call for people across the globe to attempt random acts of kindness – not necessarily of a monetary nature – through even the simplest means.
If you've ever been a recipient of a random act of kindness, you know how wonderful it can make you feel. And if you've ever bestowed a random act of kindness upon another, you know that it makes you feel even more wonderful than when you're on the receiving end.
I absolutely love this idea and will be sure to participate this week. If you're also interested in participating, check out the Foundation's website and browse their list of helpful ideas for random acts of kindness. It's so easy to do something nice!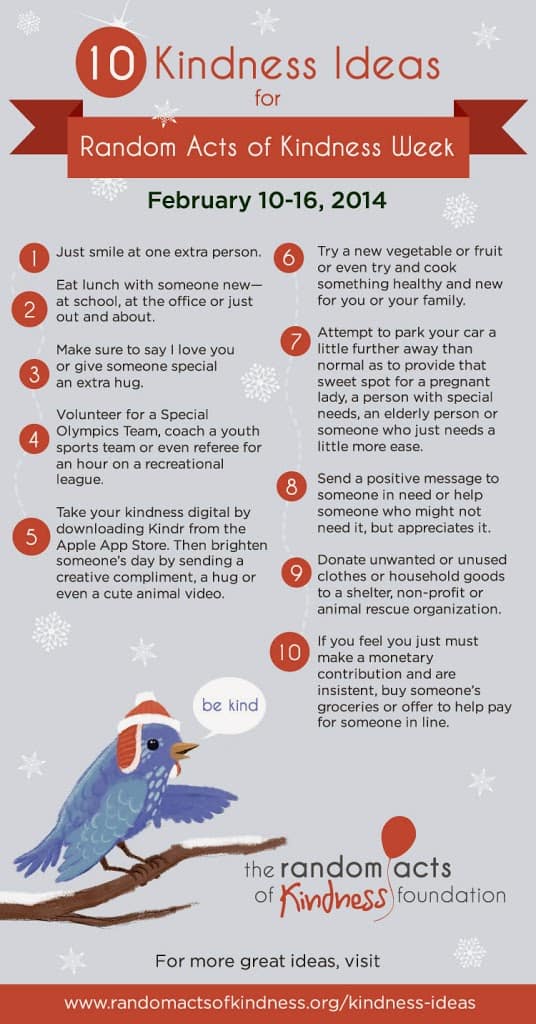 And speaking of doing something nice, I'm so excited to give you lovely dears a chance to win a
$25 gift card to Macy's
! You can get anything at Macy's, so who wouldn't want to win?
All this week U.S. residents can enter by following any or all of the easy entry procedures below. Then, see if you're the lucky winner on February 17!
Good luck to all!
– Bre
Let's Be Social! Facebook // Pinterest // Twitter // Bloglovin'