Hi, friends-
Today I'm going to show you a project that is embarrassingly simple and inexpensive.  It has made a huge difference in the function and organization of my closet, however, so it's definitely worth sharing!
I am loving scarves for their ability to transform a plan t-shirt into something a little more interesting.  They are also amazing for hiding food stains, baby slobber, and evidence of craft projects gone awry.  They're the best.
So needless to say, I've been accumulating more and more of these lovely accessories, and they've begun taking up precious space in my teeny tiny closet – never in an ideal location.  (Read: on the floor amongst the dust bunnies (I have hardwood floors in my closet)).
So, I came up with this RIDICULOUSLY EASY solution for my scarf stashing problem!
Duh, right?
Literally, I grabbed a sturdy hanger (a wire hanger was too flimsy to hold several scarves).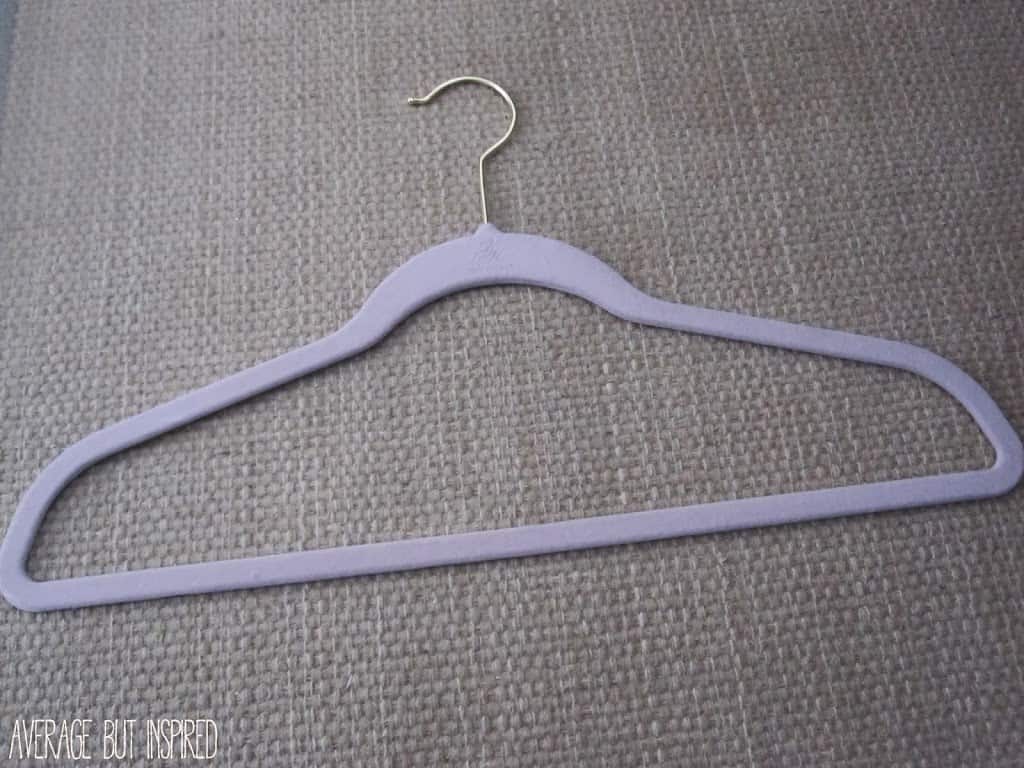 And then I found some super old shower curtain hooks in my linen closet.  (I'm pretty sure Target hasn't had its "Home" line in over two years now.)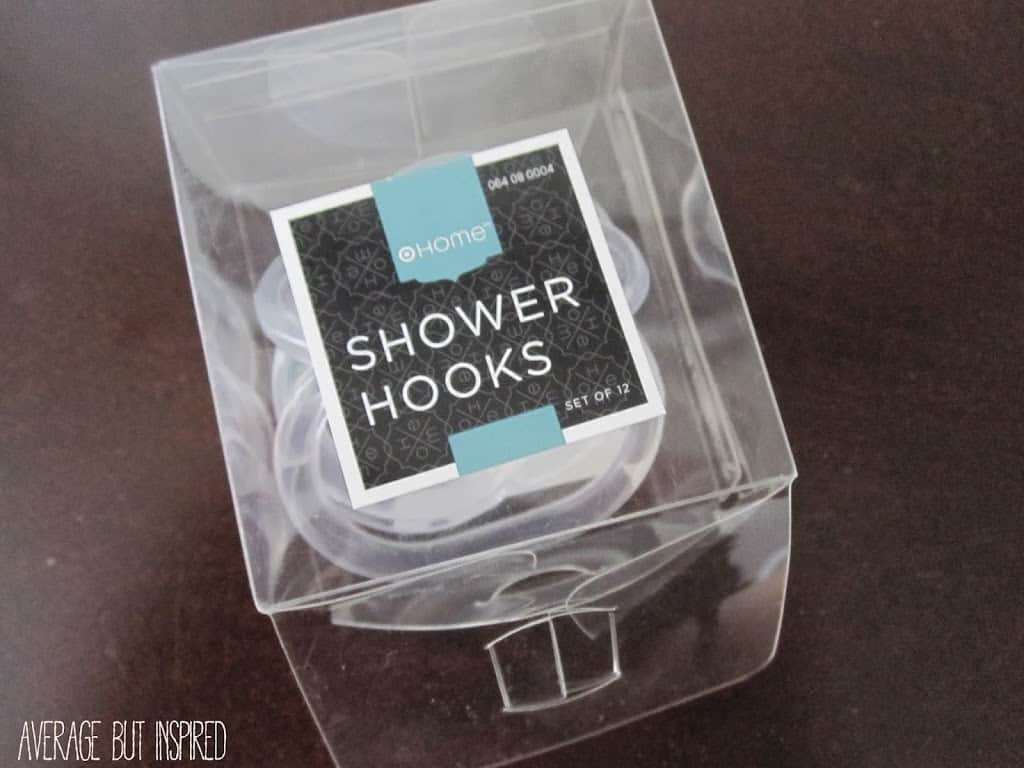 I then tied a ribbon around the neck of the hanger so that my scarf organizer would be uber-sophisticated and ladylike, and put my hooks along the bottom of the hanger.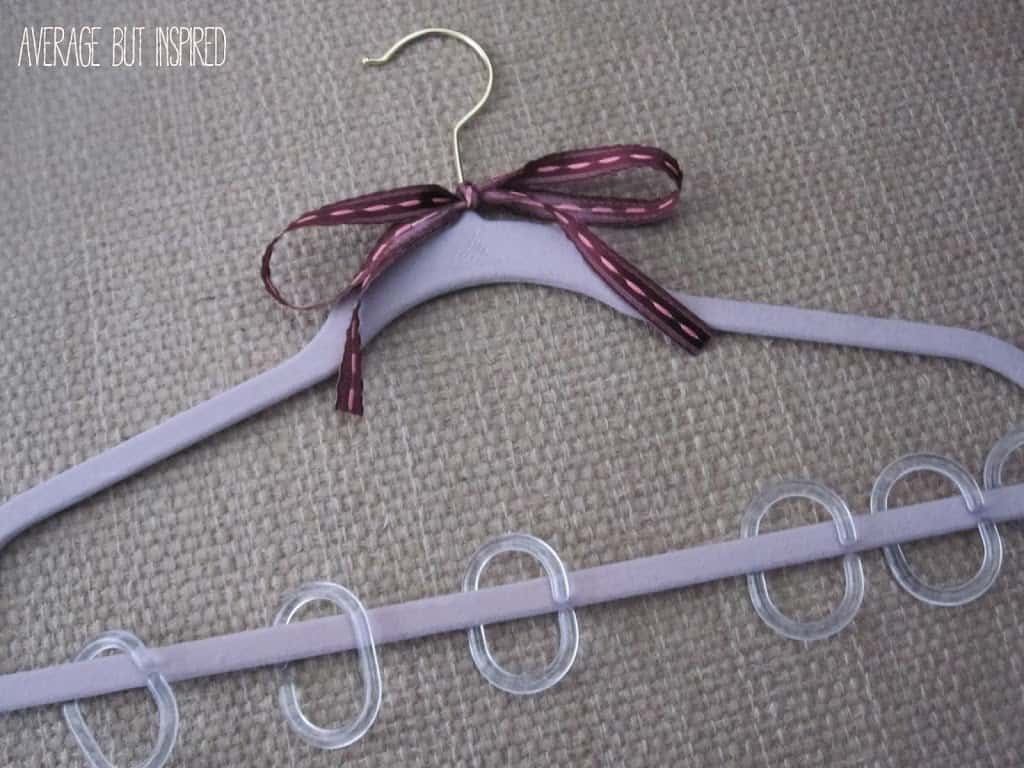 I stuck a 3M Command Hook to the back of my closet door, hung up my hanger and added my scarves.  Voila!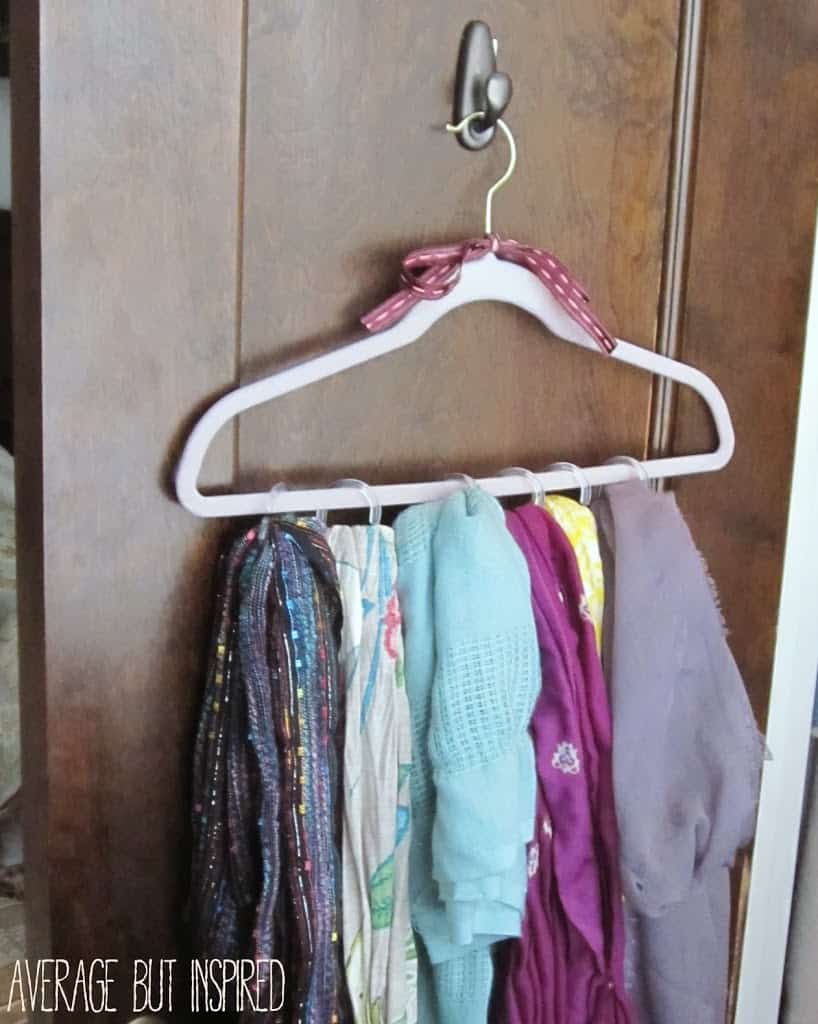 I just love how tidy my closet looks with my scarves neatly aligned in one place.  And I love how tidy I look when I wear my scarves minus the dust balls that were hanging off of them from their placement on the floor.
Do you incorporate scarves into your wardrobe?  How do you store and/or organize yours?
– Bre (who is really glad she decided not to publish the "before" photos of her scarf collection "organization."  Embarrassing.)