Over the weekend I tackled a project that's been on the to-do list for far too long – repainting our main staircase. In the process, I was reminded of how much of a pain in the you-know-what repainting a staircase is, and I thought of five important tips for painting a staircase to share with you . . . tips that I wish I would have known the first time I painted this staircase.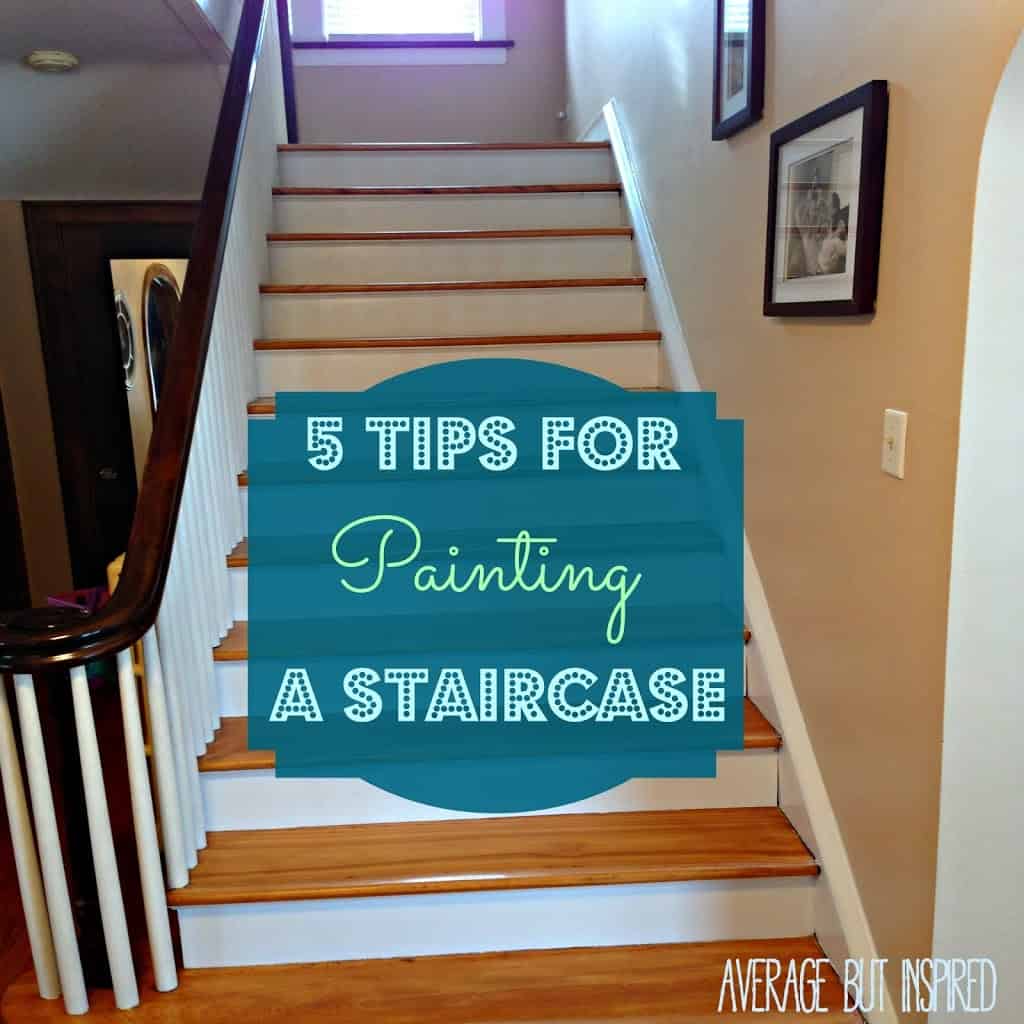 But first as a little background . . .
When we purchased our home 4.5 years ago, the staircase was YELLOW (along with a majority of the walls, trim and ceiling in the house). It was not our choice of color scheme by any means, but we were able to see past it and envision what the home could look like with some TLC and elbow grease.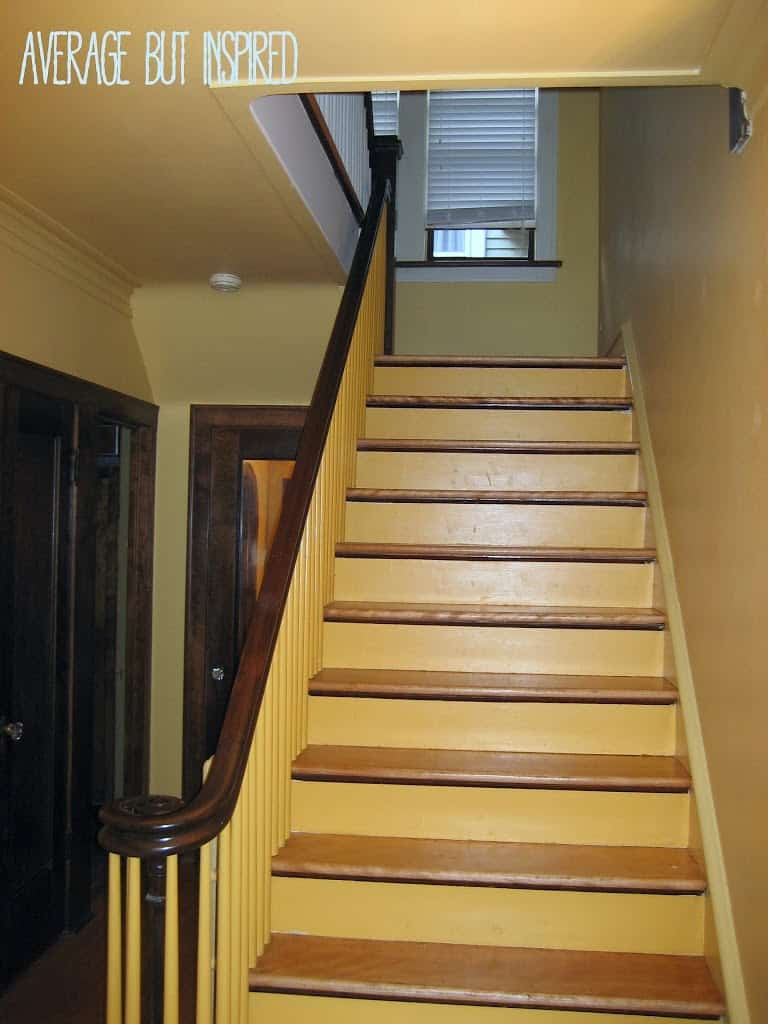 We were fortunate to have our parents help us paint most of the rooms in the house – all within the first few months of us living here. One of the bigger projects was repainting the foyer and staircase (spindles and all!), and my parents helped us with that one. It was tedious and time consuming, primarily because my husband and I were newbie painters on a budget and we did not have the best paint or supplies for the project.
We painted the risers, spindles and moulding white, and it made a dramatic difference. But within a few years, the cheap paint had started to wear off and the staircase looked dirty and dingy. See the peeling paint, scuff marks and shoddy paint job on the dark brown trim?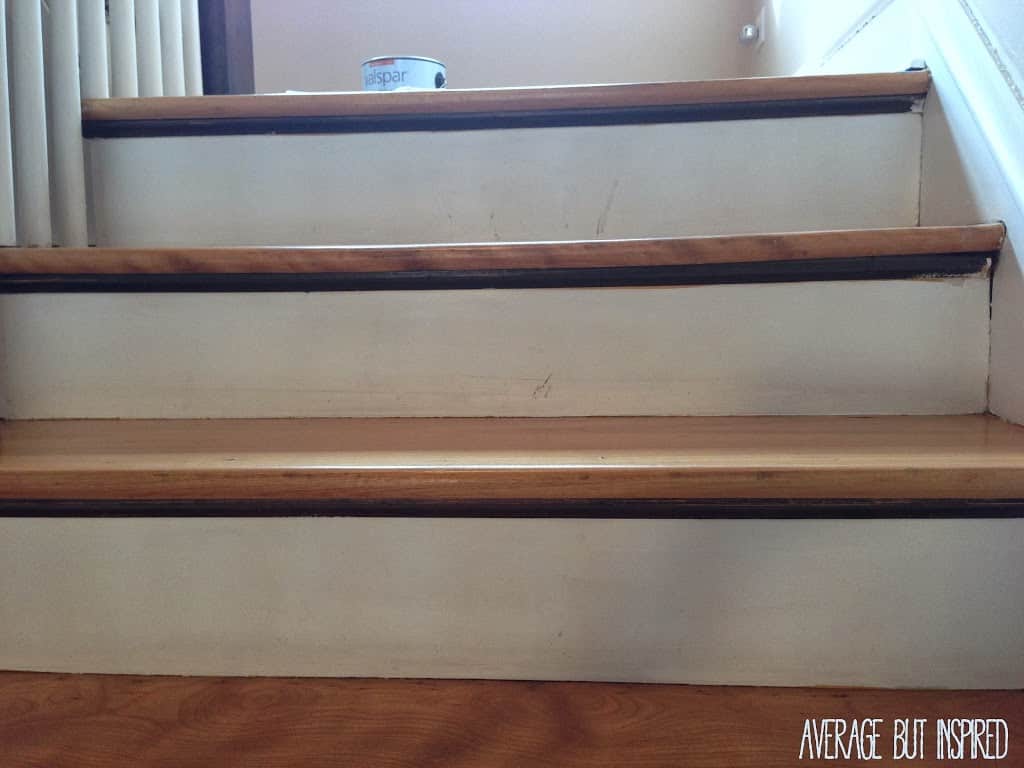 Because the staircase is one of the first things you see when you enter my house, it was time for a makeover. I used bright white semi-gloss paint on the risers, trim (no longer brown!), and moulding. It now looks so fresh, clean and happy!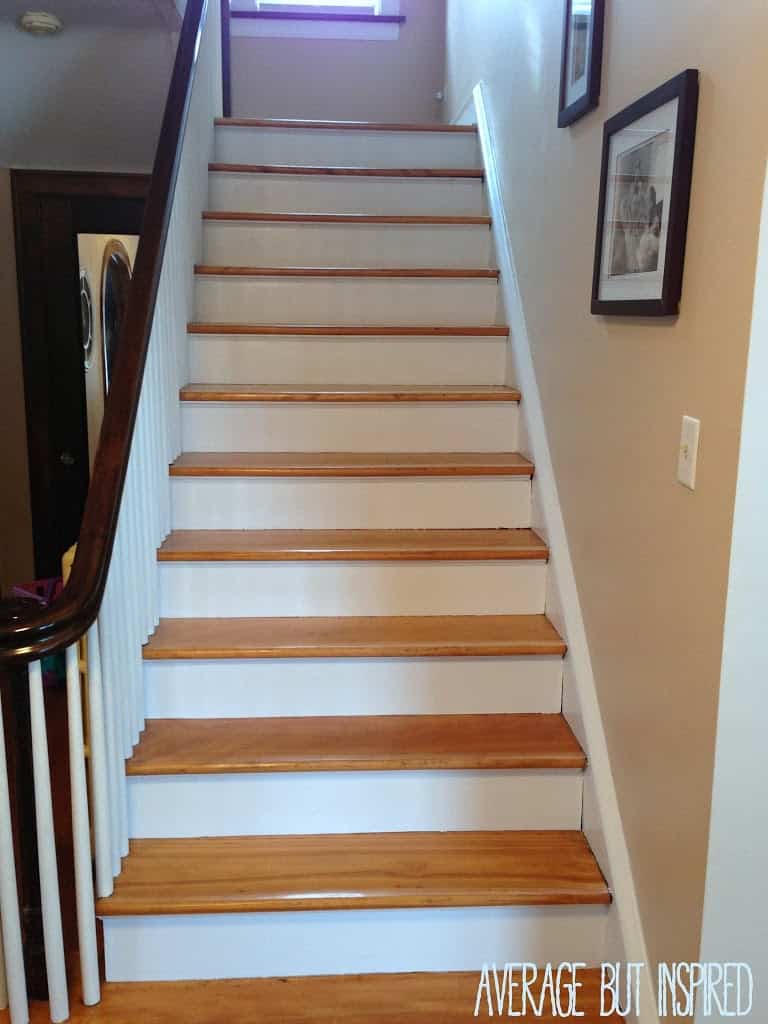 So what are the things I learned this second time around?
1. Clean, Clean, Clean.
Stairs are dirty, dirty places. I Swiffered them and dusted the moulding as part of my prep process, but that wasn't enough. I quickly realized that I needed to actually wash every part of the staircase in order to ensure that dust and dirt wasn't making its way into my paint. This is key to a clean and quality paint job.
2. Purchase the Right Tools.
When we first painted this staircase, we were using full-size paint brushes. But stairs are small. Regular size brushes were too large. This time I worked with a small roller and roller pan (made for doors and cabinets), and a small trim brush. The quality of my work was so much better this time! The right tools really make a difference.
3. Use Quality Paint, Preferably with Primer Built In.
Stairs get a lot of action and suffer a lot of abuse. I definitely learned that you want to use a really good paint that will withstand daily wear and tear, and the scuff removal sessions with the trusty Magic Eraser. Because the stairs you're repainting will likely have scuff marks on them already, it will save you time covering those scuff marks if you buy a paint with primer built in.
4. Work With a Moist Paper Towel in Hand.
No matter how careful you are with paint, while painting stairs you will inevitably bump a wet riser and spread paint to the treads. If you make sure to have a moist paper towel within arm's length at all times, you will avoid a difficult clean up later!
5. Tape as Little as Possible.
Taping takes a lot of time and costs you money. If you buy the right tools (see Tip No. 2 above), you should be able to tape less. On this project, I only taped where the riser met the treads (and I did not tape along the moulding or at the top of the quarter round). This was such a huge time saver!
Painting a staircase is a tedious project, but doing it right definitely pays off! I hope these tips are helpful to you.
Do you have any other tips to add for painting a staircase?
– Bre
These Other Posts May Also Help You With Your Home Improvement Efforts!
The Easiest Way to Fix Scratched Hardwood Floors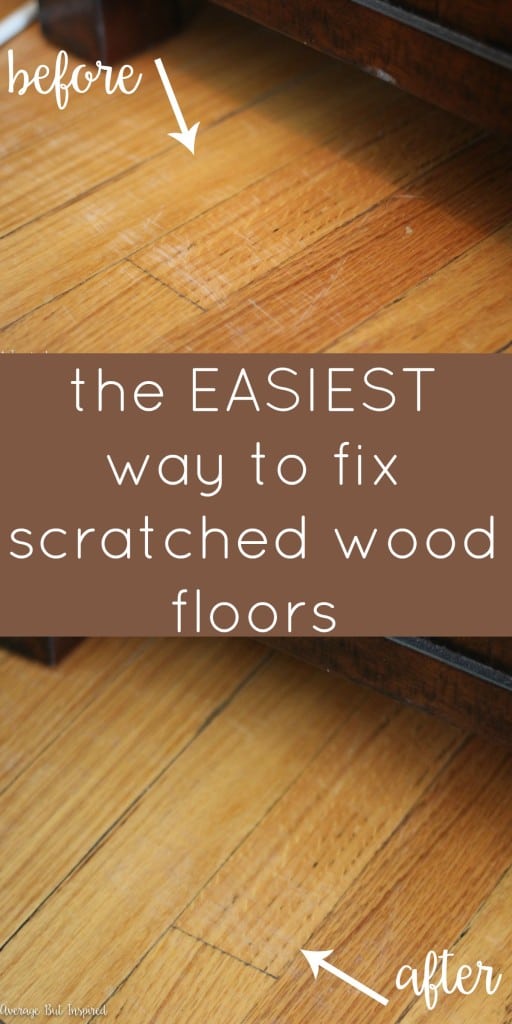 How to Refinish a Stained Wood Door the Easy Way!