Last week I celebrated my thirty-third birthday and my son celebrated his second. It was a week that filled my soul with happiness and love.
Although I'm not one to make a big deal of my own birthday, hearing from my close friends and family, having a visit from an old friend and her gorgeous baby girl, going out to dinner with my immediate family, and visiting with my parents and sister over the weekend made my birthday extra special this year.
You know what else made my day special?
The grocery store birthday cake.
Yep, that's right. Nobody believes me, but I'm a total fan of grocery store birthday cakes. I would choose a grocery store birthday cake over a bakery cake any day. The over-the-top sugar power punch packed by the buttercream** frosting is one of my favorite things EVER. I do whatever it takes to get a corner piece and a rose. That's like a triple dose of frosting goodness each time!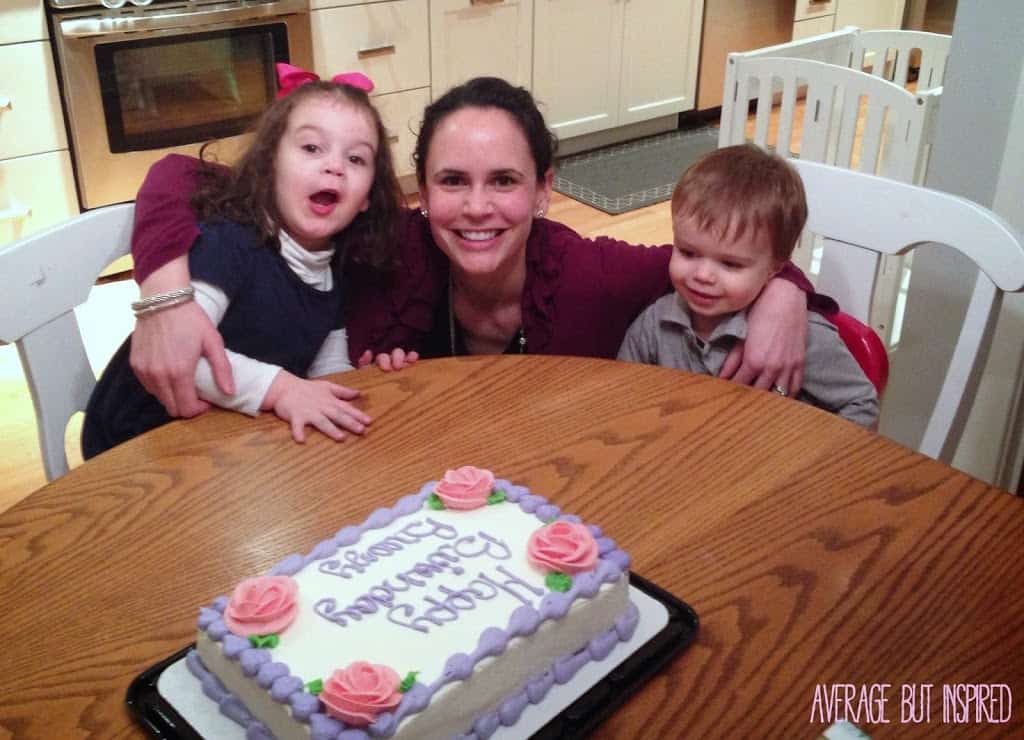 (Do three year-olds ever make normal faces in photos?)
Not only did I get to enjoy my own lovely cake this week, but I also got to enjoy my son's Thomas the Train birthday cake, which came from the same grocery store.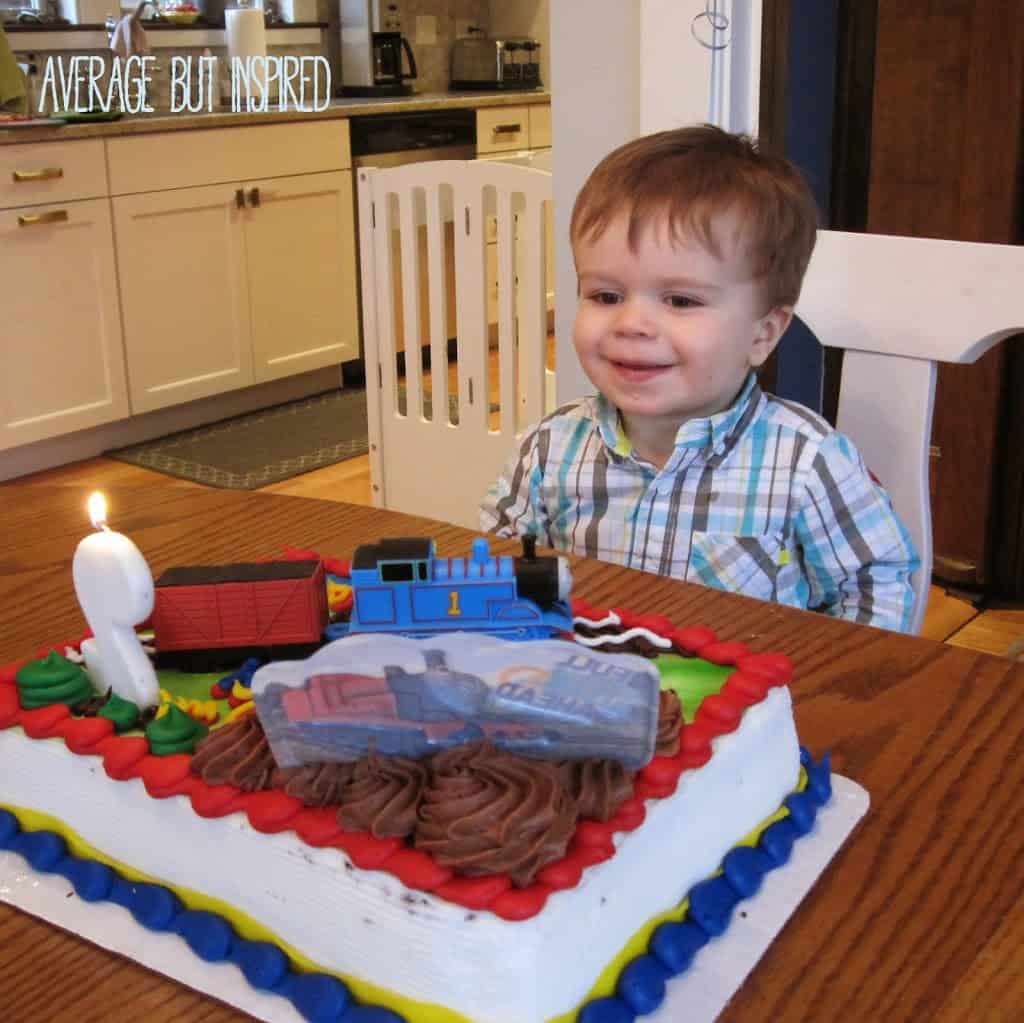 This cake was amazing. Two layers of chocolate cake with chocolate buttercream in between, and extra-sugary buttercream on top. Oh, and of course, two Thomas accessories with wheels that actually work. Does it get much better than that?
Not if you're two. (Or thirty-three, apparently.)
– Bre
**None of this whipped cream or fondant stuff. I want only the best for myself and my family.
Let's Be Social! Facebook // Pinterest // Twitter // Bloglovin'
I Bet You'll Like These Posts, Too!