Hello, friends!
I hope your Monday is off to a good start and that you had a great weekend.  Mine was aaaaah-ma-zzzing . . . but more on that later this week.
Today I'm excited to show you the cutest and easiest craft you can make with your kids for Easter (or if you don't celebrate Easter, for springtime in general)!  These hatching chicks are so sweet and your kids will get a kick out of making the egg open and close.  They're also cheep cheep cheep to make.  (Sorry, I couldn't resist.)
Grab the following supplies and get to work!
Construction paper or scrapbook paper (3 colors – one for the egg; one for the chick; one for the beak)
Brads (those little metal things that fold down in the back and hold papers together – see picture in Step Three below)
Yellow craft feathers
Googly eyes
Glue
Here's how you'll help your little ones make their hatching chicks.
STEP ONE
Trace the shape of an egg on the back of your paper and cut it out.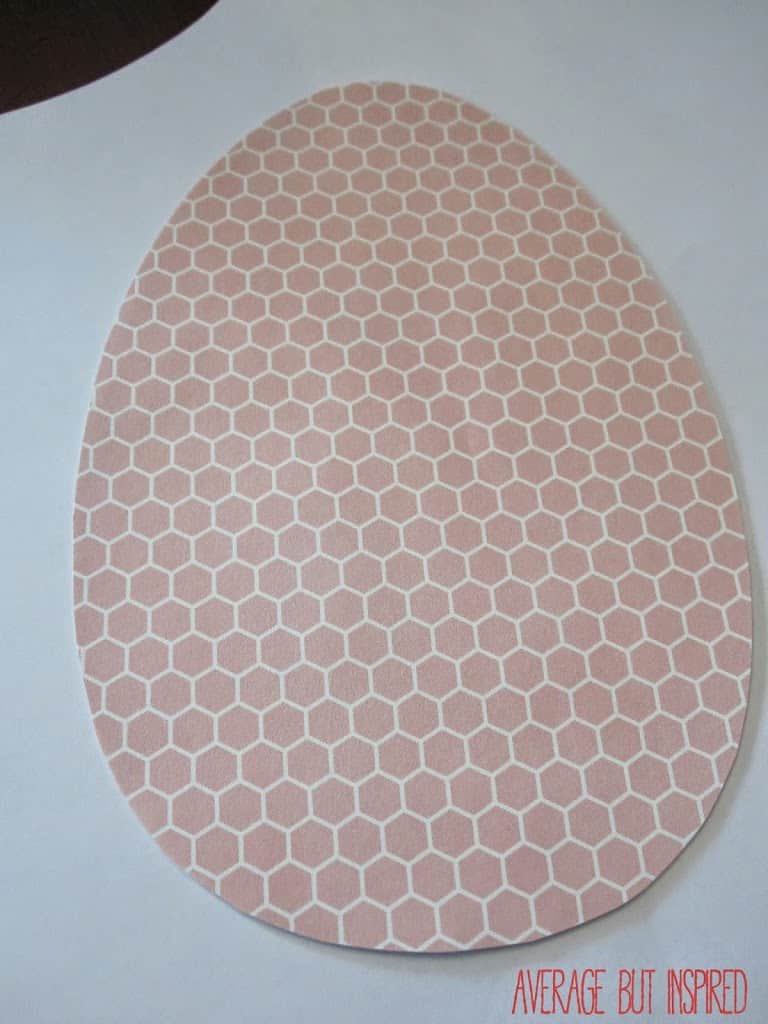 STEP TWO
Next, cut your egg in half so it looks like it's cracked.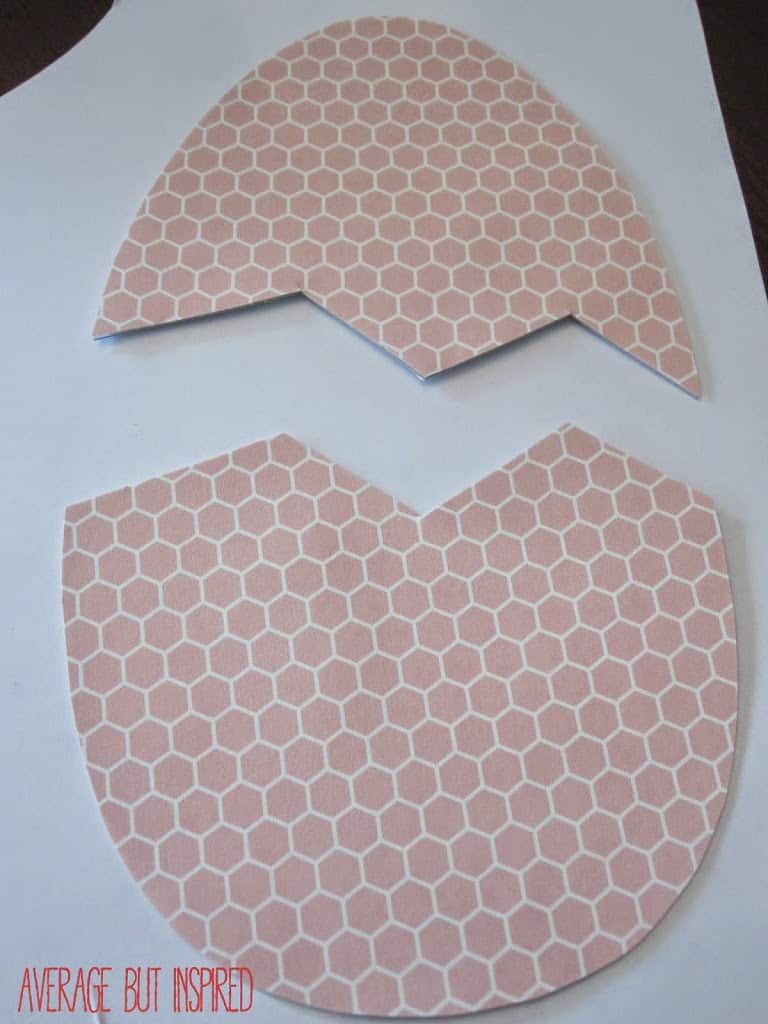 STEP THREE
Attach the two egg pieces together with a brad.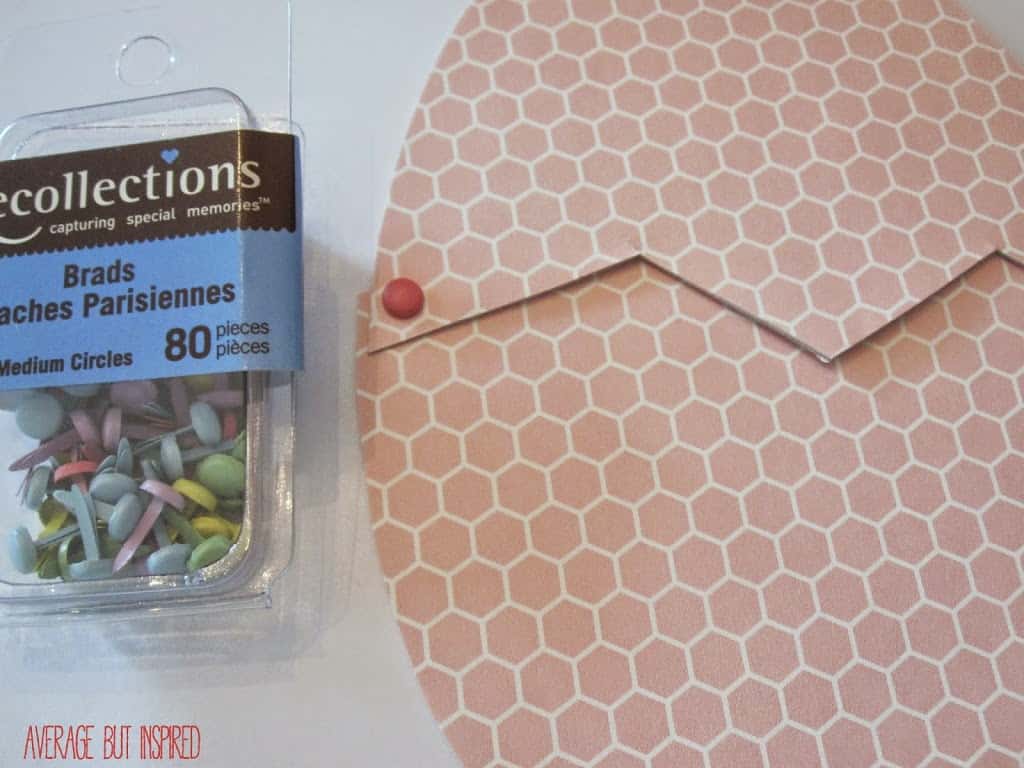 STEP FOUR
Trace the shape of a chick body on the back of your paper and cut it out.  As you can see from my chick below, it doesn't have to be perfect.

STEP FIVE
Cut out a triangle beak and glue it to the chick's face.  Glue on your googly eyes.  Then, glue the bottom part of the chick to the back of the bottom portion of the egg.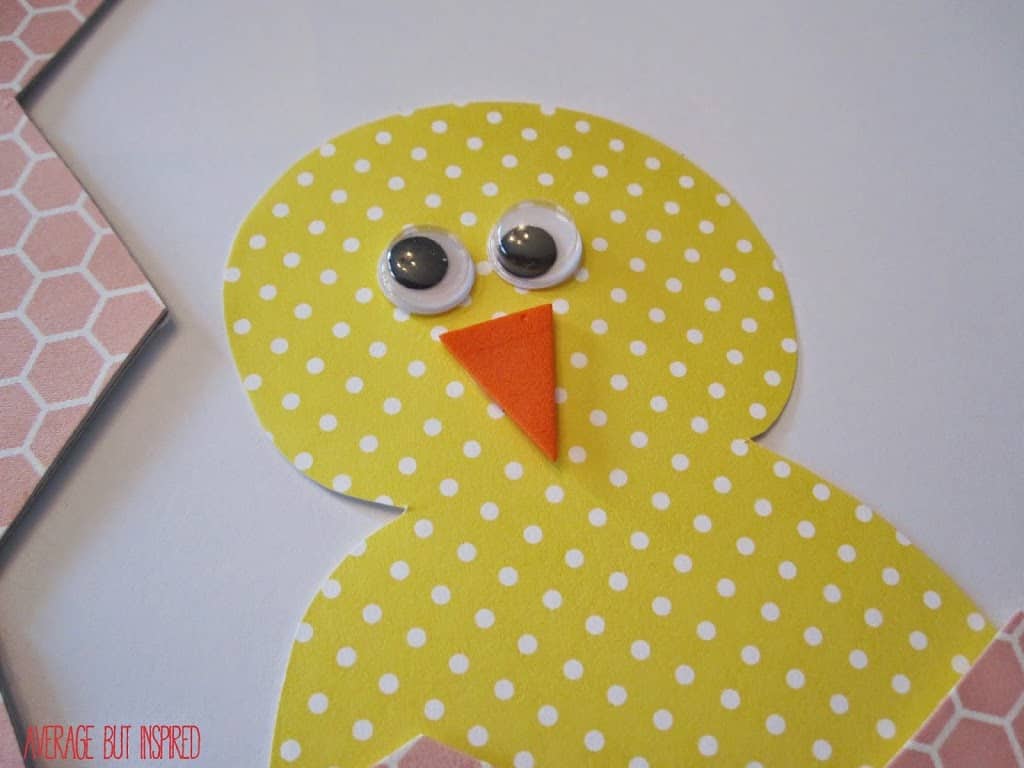 STEP SIX
Glue feathers on the side of your chick for wings and add a little on top for some hair.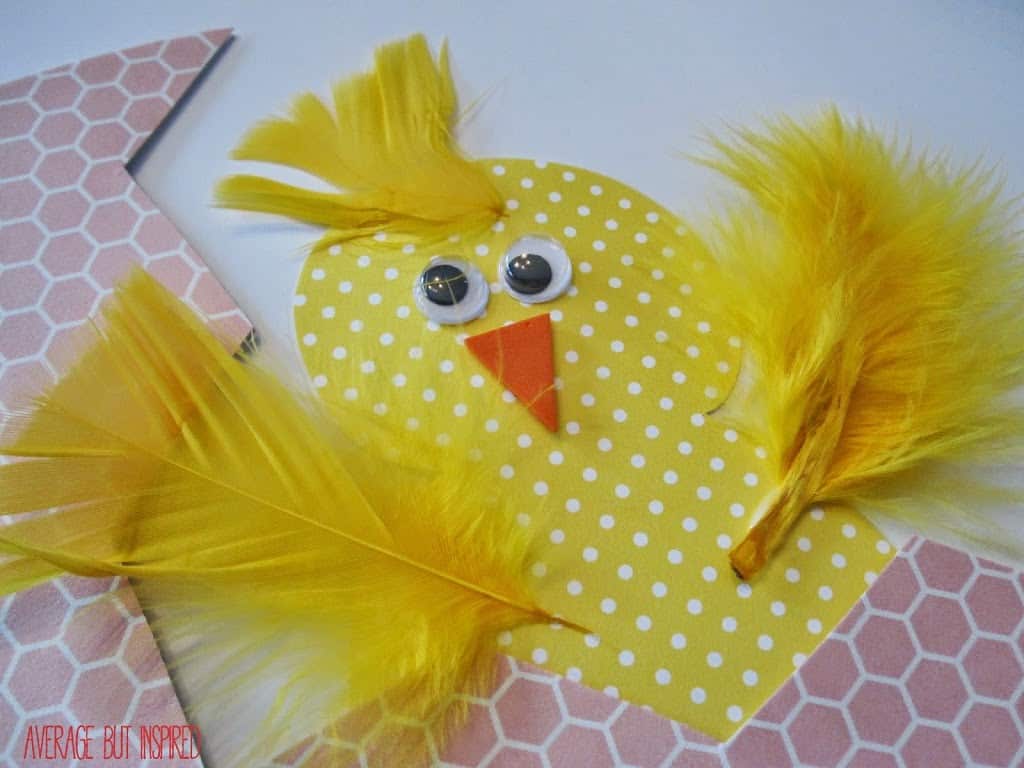 STEP SEVEN
Have your kids decorate the egg however they like.  Then hang it up and admire.


Happy Spring!
– Bre