Last weekend I got to go shopping by myself.
As a mother of small children, do you know how precious that time was?
I was actually able to browse around and go into stores with breakable merchandise. It was so liberating and SO INSPIRING!!!
A direct result of that shopping trip was this project . . . my knockoff West Elm Brass Base Terrarium.
West Elm's Brass Base Terrariums are beautiful. They come in two sizes – small and large – and are priced at $29.50 (small) and $59 (large). The interesting thing about the West Elm terrarium is that it looks like the bowl is almost tipped on its side, as opposed to being straight up (like mine). West Elm also sells the succulents to go inside of the terrarium at $12.50 a pop.
I love the low-maintenance nature of succulents and I wanted one of these terrariums. But I wasn't about to lug one around the mall with me, nor was I about to pay $42 for a terrarium and one succulent. So yeah, I decided to try making one myself.
West Elm's terrarium definitely looks nicer. But I think mine is okay, too. And for just $7 all in (like, with the plants), I'll take it. And since my glass bowls aren't tipped on their side, these can be used for taller plants as well. Bonus!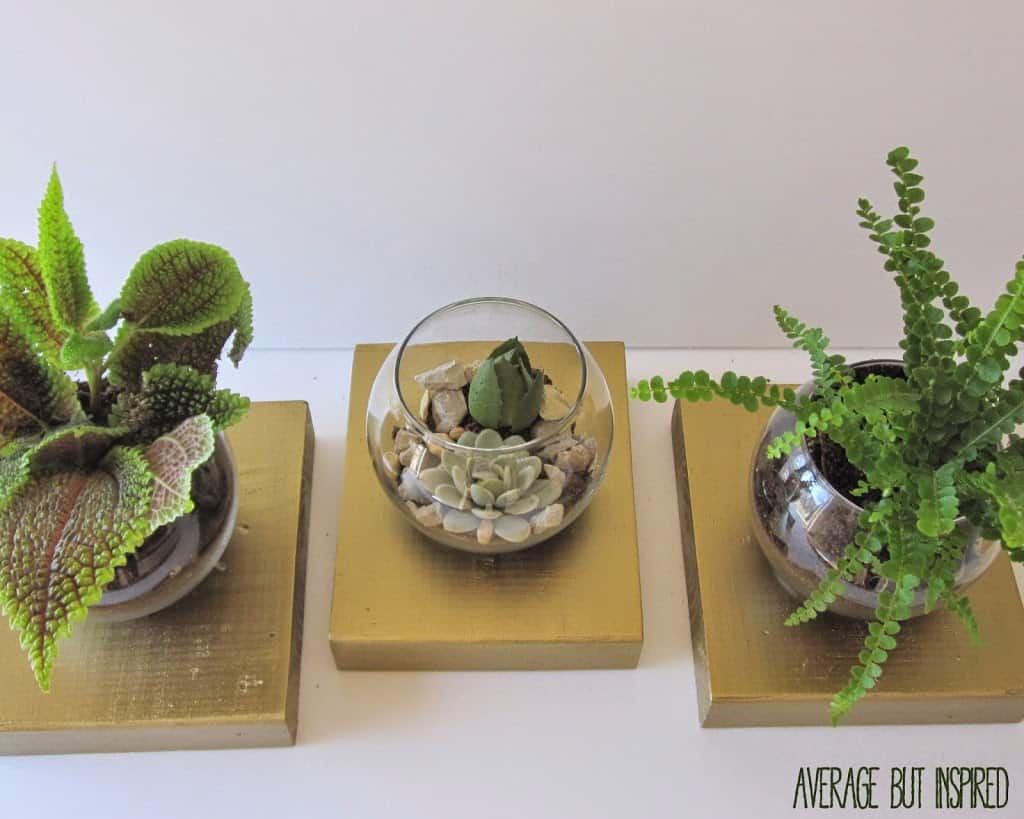 The best part was that this really and truly was a snap to put together.
Faux Brass Base Terrarium Supplies
This post contains affiliate links. To read my full disclosure policy, please click here.
Here are the materials I used to make these faux brass base terrariums:
How to Make a DIY Brass Base Terrarium
Here's how I put this together:
STEP ONE
Determine the desired size of your wood base by placing your glass bowl on top and deciding how large you want the bottom square to be. Measure and cut. (Ignore all the junk in my garage. We just finished a renovation and had to store a bunch of stuff in there. It's normally not this messy!)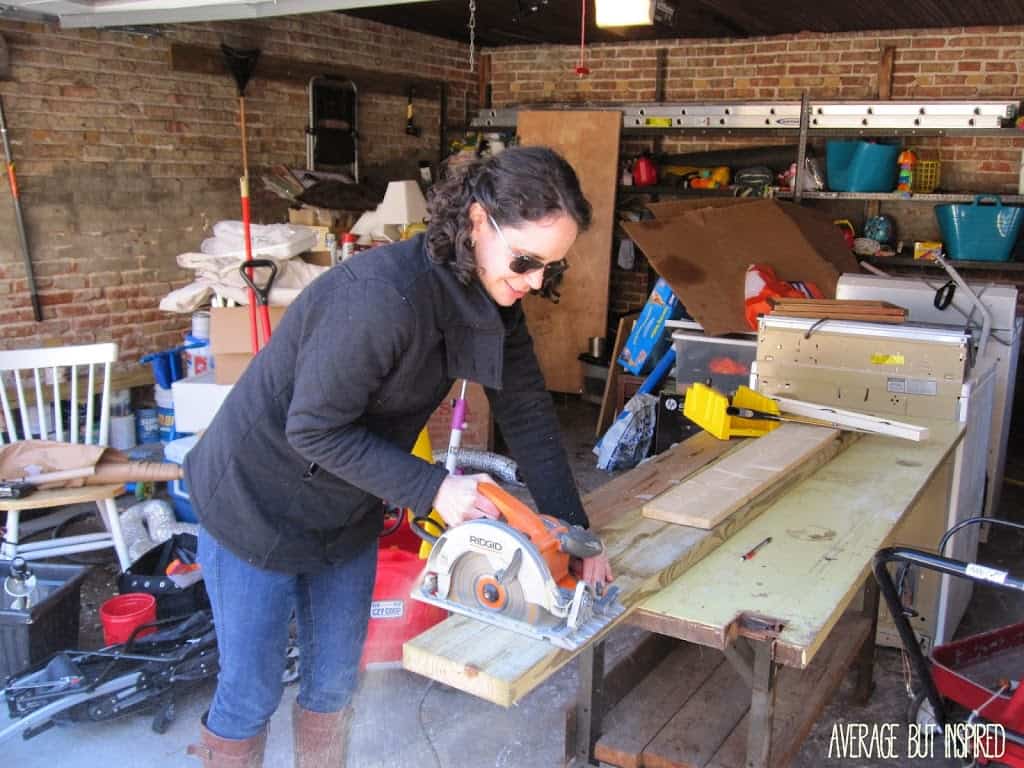 STEP TWO
Sand your wood block all over and then spray paint it.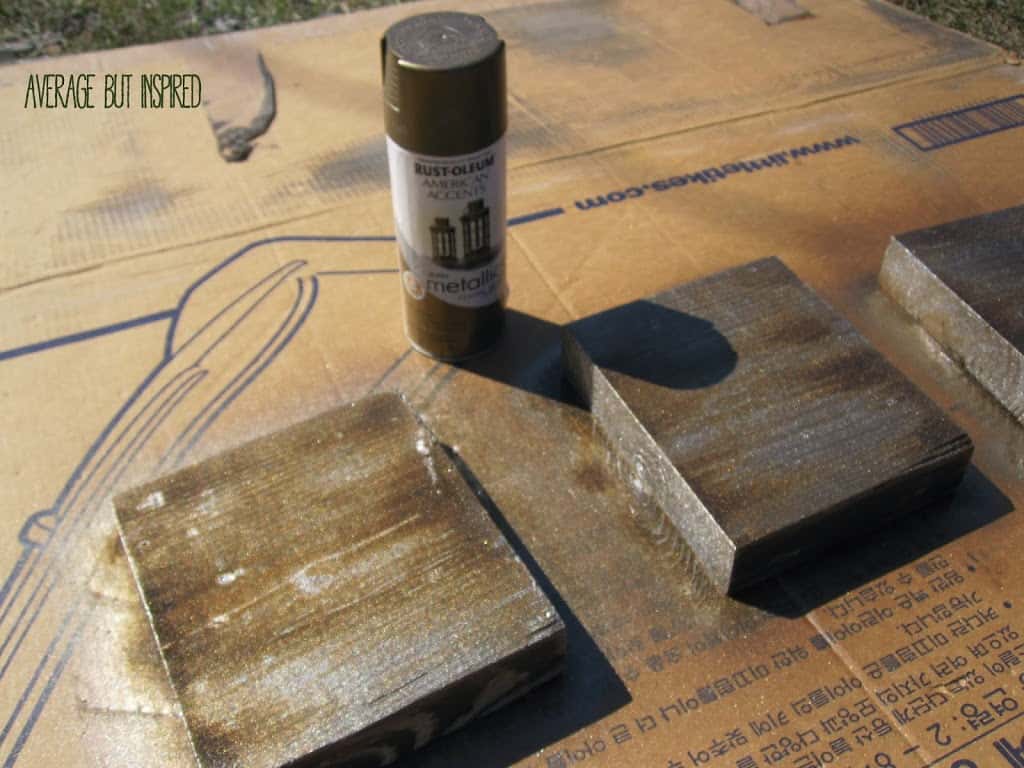 STEP THREE
Once the paint has dried, coat it with a layer of bronze acrylic paint. This will make the color look richer and your base piece look less like a piece of wood and more like a bronze block. (The block on the left has acrylic paint on top whereas the block on the right does not.)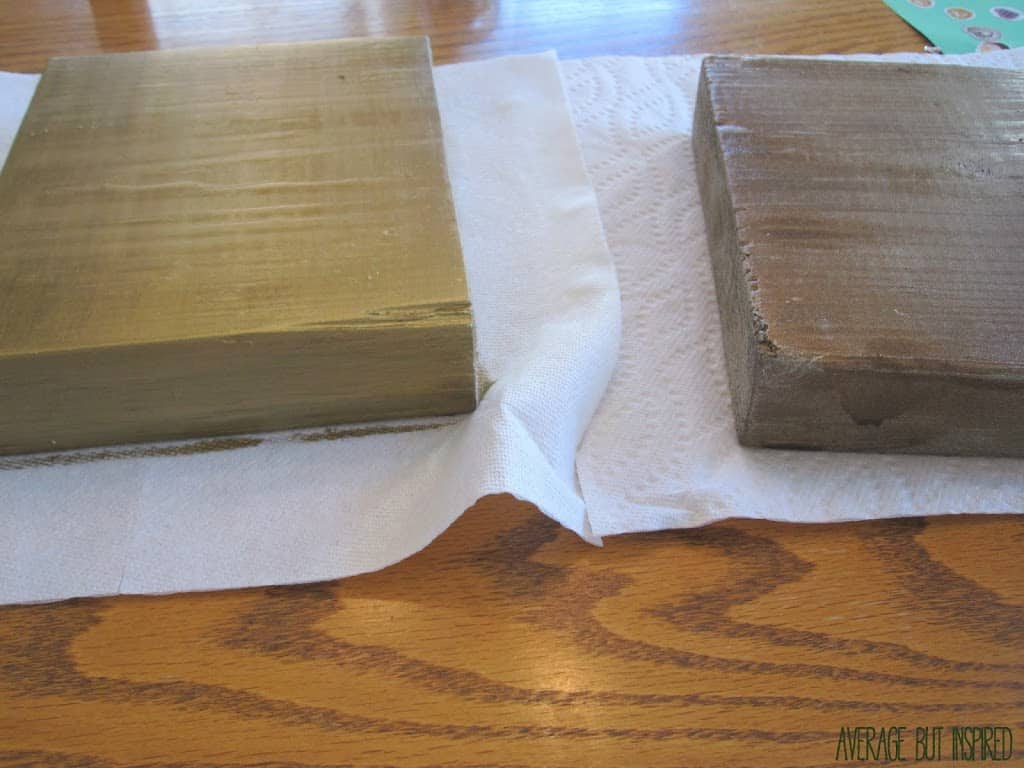 STEP FOUR
Once the paint has dried, apply the glue to the bottom of your glass bowl. Affix to the wood and follow the package's instructions for proper adhesion. (NOTE: the glue does not dry clear so be sure not to apply too much or it will squeeze out the bottom of the bowl and leave a visible glue ring around your bowl and base.)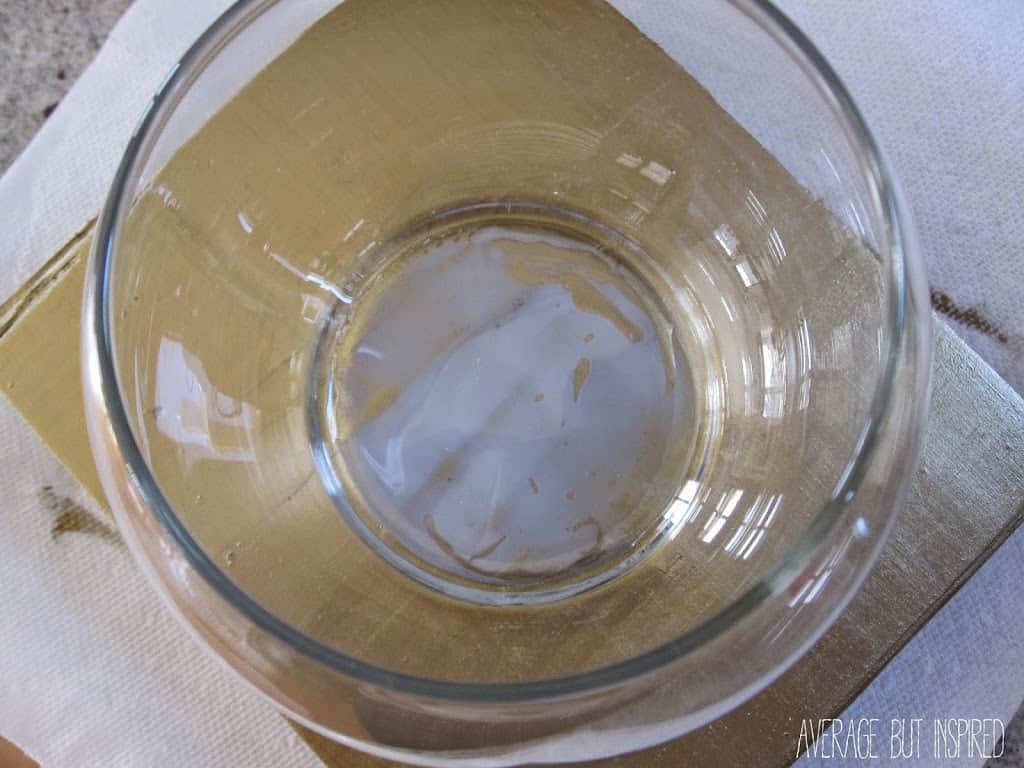 STEP FIVE
To get a look closer to West Elm's terrarium, I should have cut my base pieces smaller. I'm just going to say that this was my creative spin on the project – ha!
– Bre