Hi, friends!
Did you have a nice weekend?  My family and I celebrated my daughter's fourth birthday with a wonderful celebration.  I cannot believe my sweet and sassy little lady is four already – the time has gone too fast!
Since I was busy with her party planning and prep last week, I didn't have as much time for projects and blogging as I would have liked, but I did have time to try a new recipe I had in my Meals board on Pinterest.  Luckily it was a delicious one that I will definitely be making again – balsamic and honey pulled pork sliders with the recipe courtesy of Better Homes and Gardens.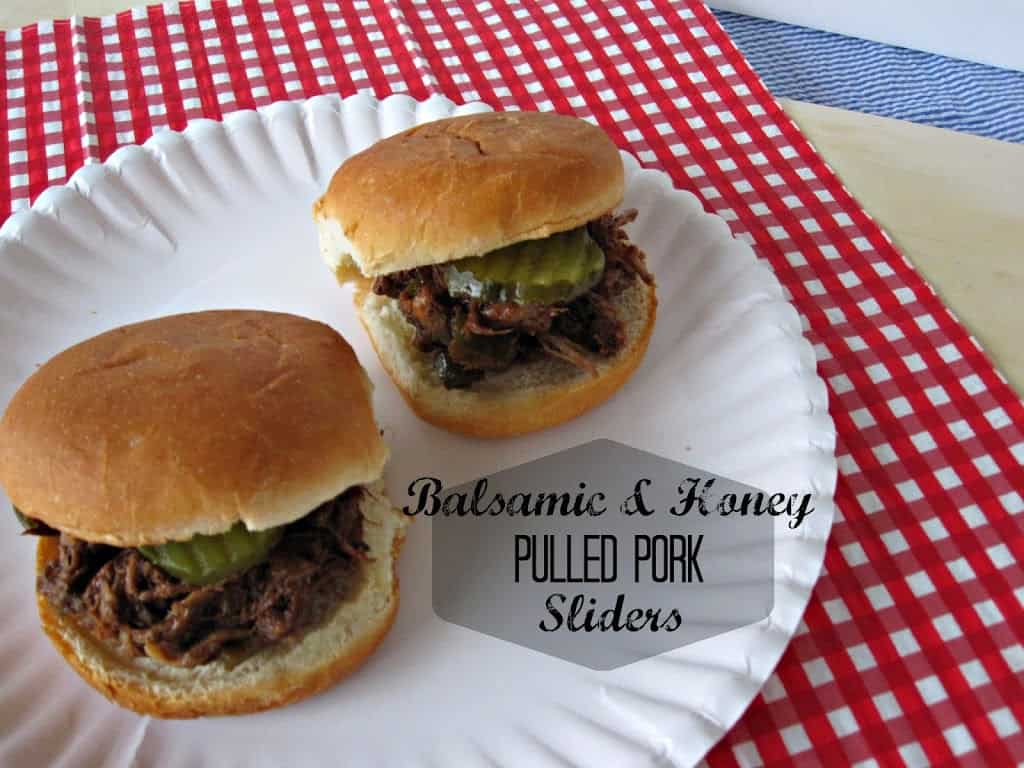 I've tried many variations of pulled pork in the Crock Pot, but this is my favorite by far!  The sauce is totally delicious and unlike any barbeque sauce I've tasted before.  The balsamic vinegar gives these sliders an interesting kick, which is tempered by the honey.  I just loved them.
As with many Crock Pot meals, these were wonderful right after being done, but they tasted even better the next day.  That's a good thing because the recipe makes a lot, so you'll probably have leftovers.
Not only will these become a regular in my dinner rotation, but I'm adding them to my list of crowd-pleasing party recipes.  You should, too.  🙂
Here's a link to the
recipe
if you didn't catch it above.
– Bre
I Bet You'll Like These Posts, Too!