Okay, I seriously love Anthropologie.  It's definitely up there on my list of favorite stores, right there with Target and Nordstrom.
Most things Anthropologie sells are worth the higher price tag, in my opinion.  But once in awhile, something sneaks in there that makes me scratch my head and say "for real?"  Take pushpins with pom poms glued on them, for example.
$15 for a set of 12 pushpins?
No thank you.  I'll spend my $15 on a crystallized bobby pin or metallic hair tie, thank you very much.  And I'll make my own pom pom pushpins for a fraction of the price!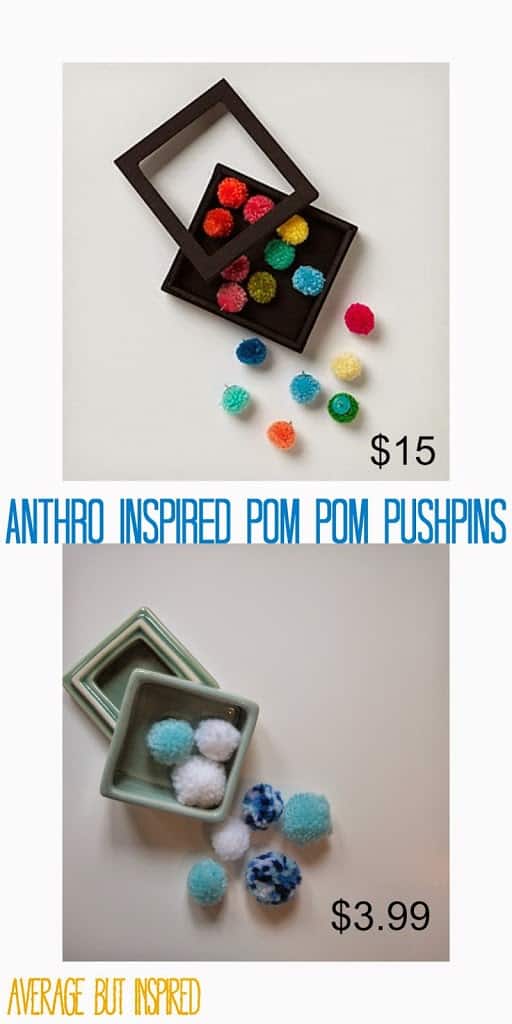 Seriously, this is so ridiculously easy I'm kind of embarrassed to post it.  But these pushpins are cute, so I figured why not.
Literally all you need are some pre-made pom poms, wide-base pushpins and a hot glue gun.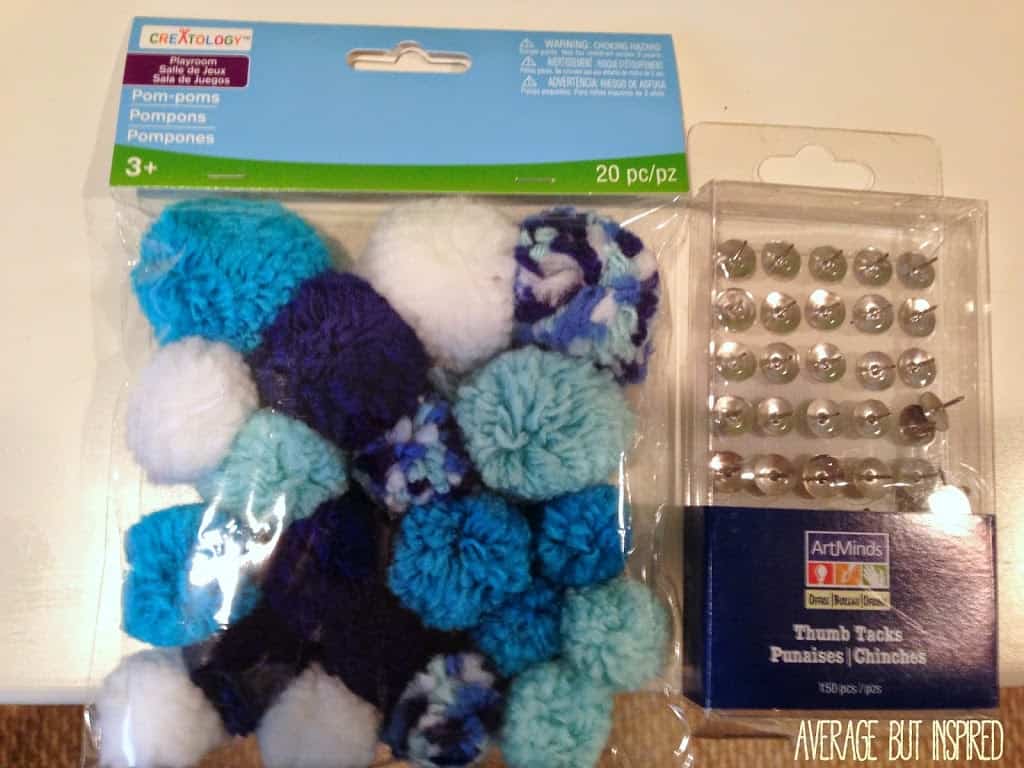 I got these homemade-looking pom poms at Michaels for $2.99.  They were in the summer kids crafting section, as opposed to the regular kids crafting section that has more traditional-looking pom poms (you know, not like actual yarn pom poms).  Michaels also has wide-base pushpins, or you can get them at Dollar Tree (for a dollar, duh!).
Now, all you do is open your packages and hot glue one pom pom per pushpin.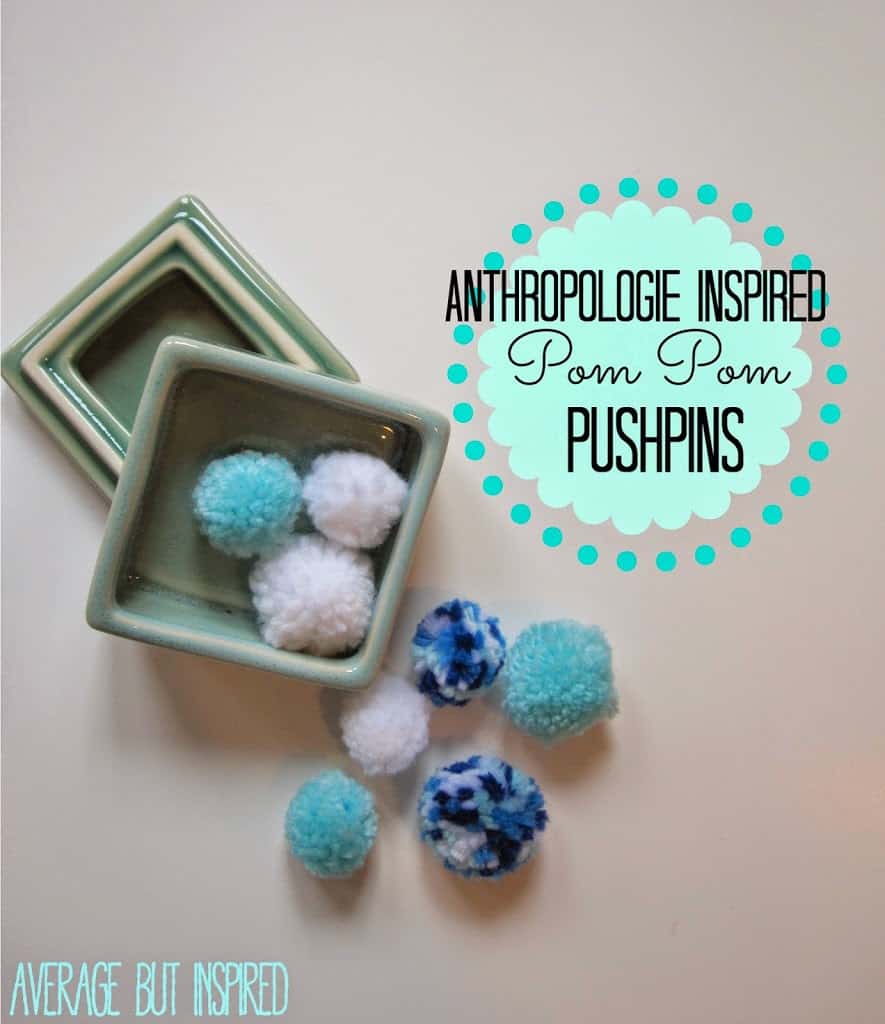 They look super cute on any bulletin board, too!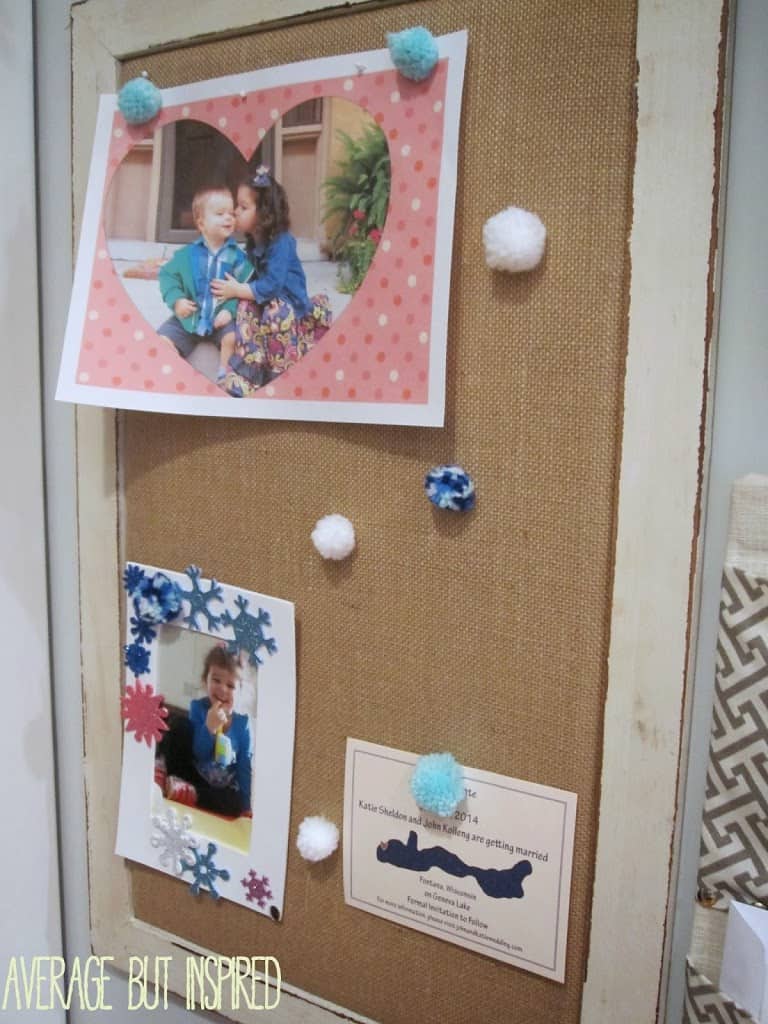 Cheers to getting the look for less!
– Bre