Hi, friends-
I received the
Whiplash Eyelash Curler
and replacement pads (the subject of this post), from Crave Naturals, but the opinions expressed within this post are entirely my own. I was not compensated for this post or for sharing my opinions.
So anyway . . . on top of being a person who is tired all the time by nature, my two-year-old son has decided that he's going to protest every.single.time I put him down to sleep. And by protest, I mean raise h-e-double-hockey sticks. He just screams "mama, mommy, mama" over and over and over for every nap, bedtime, and again first thing in the morning (we're talking shortly after 5:00 am here).
I feel like total junk and I have been looking like it, too.
So needless to say, I was excited to try out a new product that I hoped would help me look more awake –
The Whiplash Eyelash Curler by Crave Naturals
.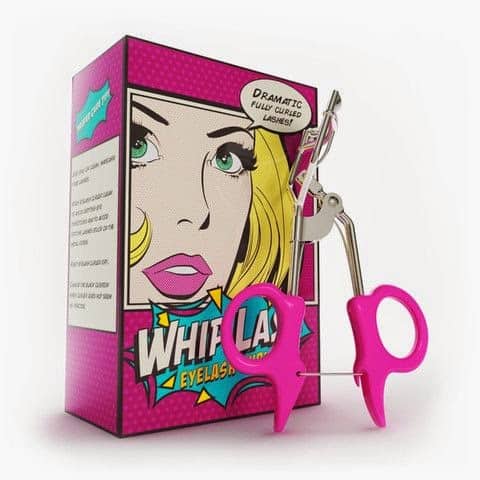 So can we just cut to the chase here?
I LOVE IT!!
Prior to receiving my Whiplash, I owned a cheapie eyelash curler that I'd purchased at a drugstore. It definitely did something to my eyelashes, but nothing like the Whiplash does.
First of all, the Whiplash does not crimp your eyelashes the way some inexpensive curlers do. Instead, it gives a real, dramatic curl that looks natural. Crave Naturals, the maker of Whiplash, claims that you will see an 80% increase in curl of your lashes. That's amazing!
Having tried the product, I believed it, so I thought I'd show you my proof! Now, please ignore the fact that my eyebrows are out of control in these photos. Just look at the lashes and you will see the difference between my untouched lashes and my lashes post-Whiplash!
You can't argue with these results!
One other great thing about the Whiplash is that its ergonomic handle makes it easy to maneuver and use. It feels so stable in your hand and allows you to control the tool easily. Plus, how cute is it that it's pink? So fun!
Finally, I love that it has a clasp on the bottom, which allows you to minimize the amount of space it takes up in your makeup bag. This is so nice for storage – trust me!
The Whiplash is a new part of my morning routine. I am so thankful to have something help me look awake even when I'm not.
– Bre