Friends-
You may or may not remember the awful table "makeover" I showed you a couple of months ago.  The one where I used a Sharpie to draw a crooked and wobbly herringbone pattern on the top of the table.
Embarrassing.
I think I've redeemed myself though.  It looks a lot better now, thanks to some paint and my boy, Nate Berkus.  (I can call him "my boy" because we're tight like that.)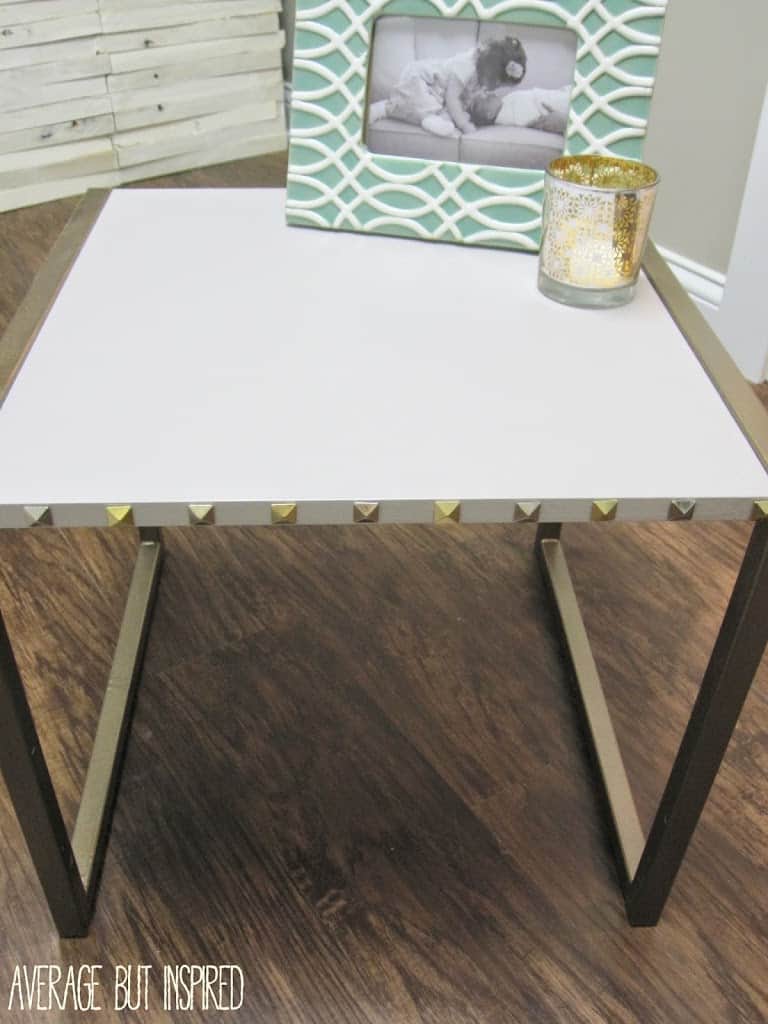 Before we get to Nate, let me remind you of how this table came to me.  It was a hot pink and white $7.48 clearance special at Target that I picked up last August.  Pink and white isn't exactly in my home's color scheme, so I always planned to refinish it and use it in our basement.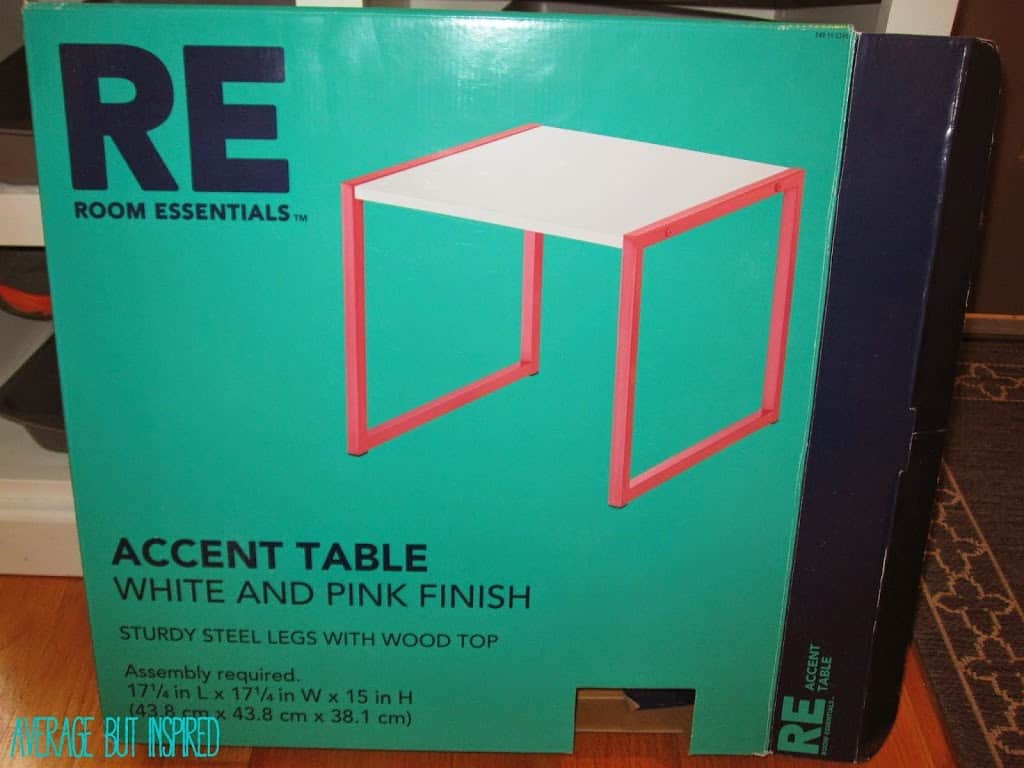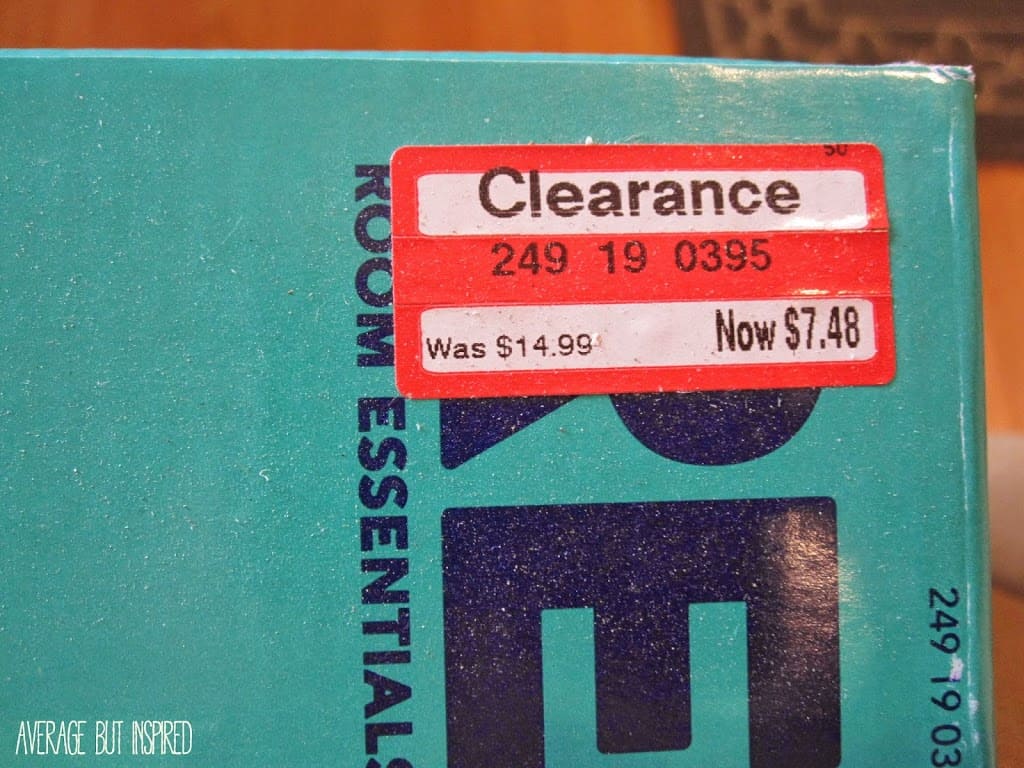 It sat in the box for months until I spray painted the legs a brushed bronze finish.  Then I made it super hideous by drawing the aforementioned herringbone pattern on the top.  Ugh.
After it sat there for awhile all ugly and sad, I painted the top with a coat of homemade chalk paint and sealed it with some paste wax.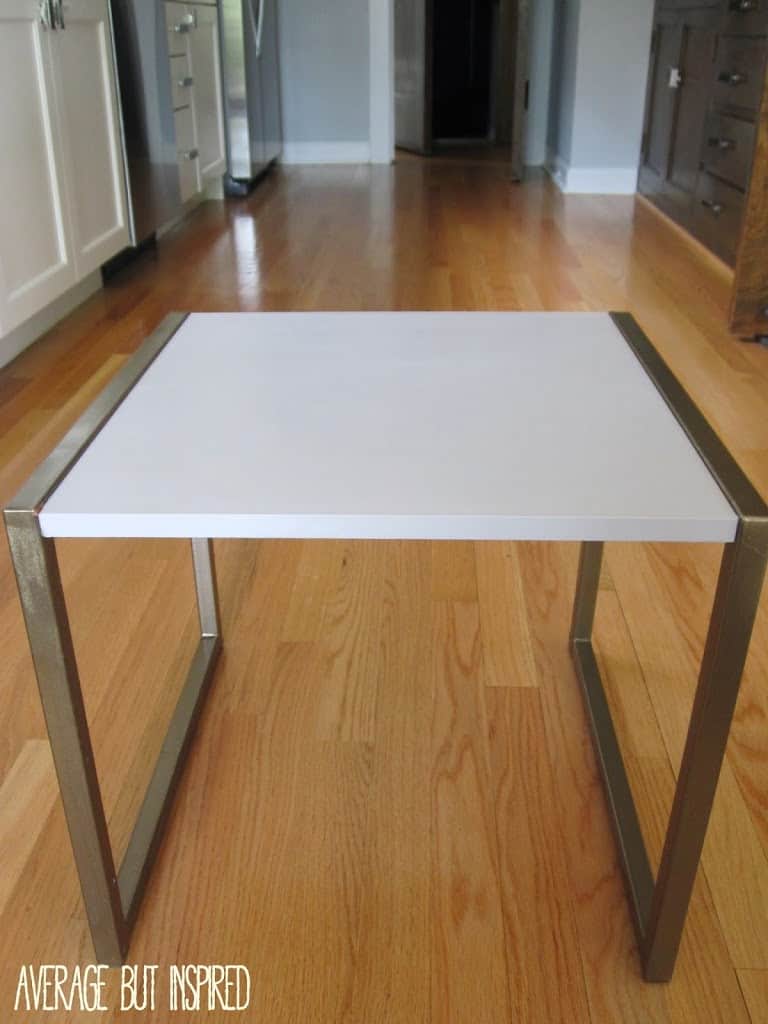 It definitely looked better than before, but it was a little plain.
Here's where things came full circle.
Back at Target once again (no, I don't have a problem.  I don't go there at least once a week and spend ridiculous amounts of money there.), I spotted these cool pushpins designed by the ever-fabulous Nate Berkus himself (or maybe one of his design minions.  Who knows.).  And of course they jumped into my cart and came home to live with me happily ever after.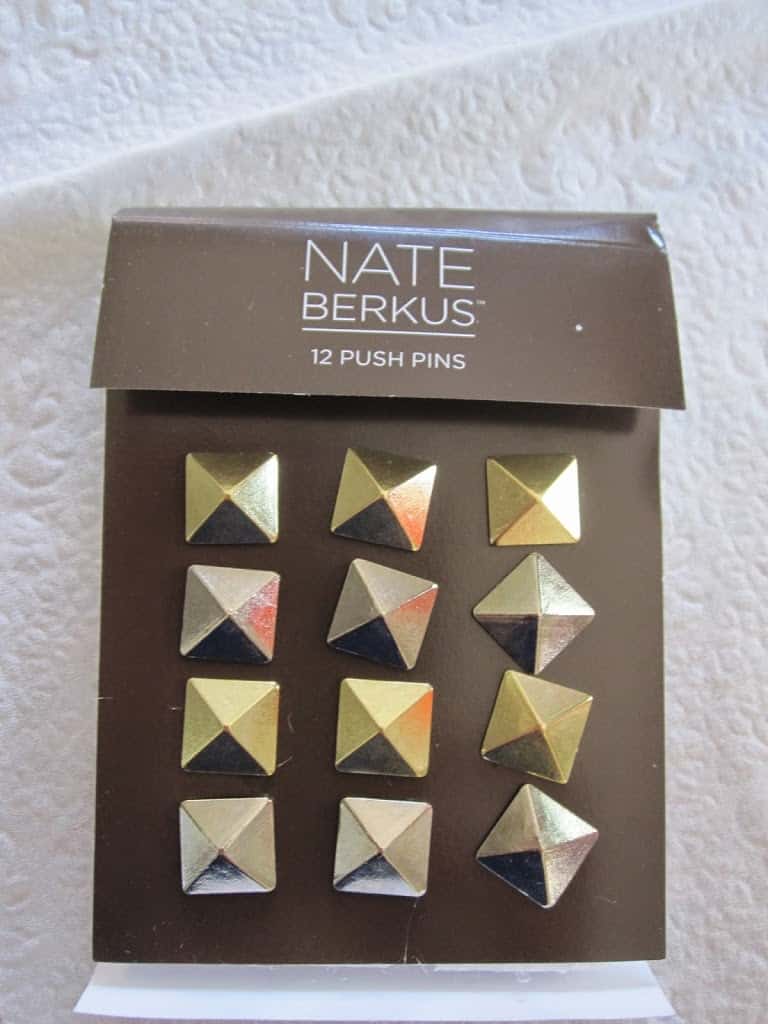 Because they're an interesting shape and a cool mix of colors, I decided that they deserved a better station in life than simply holding my grocery list or my daughter's friend's fourth birthday invitation on the family cork board.
So instead, I hammered them into the side of my table.  Pretend nailheads.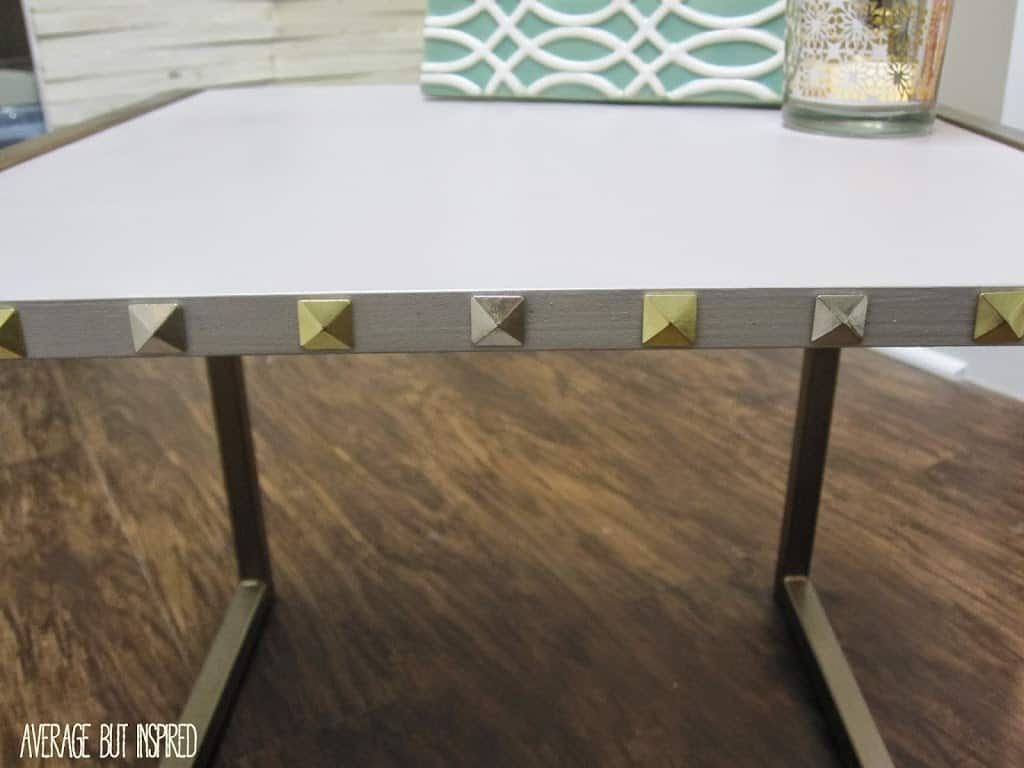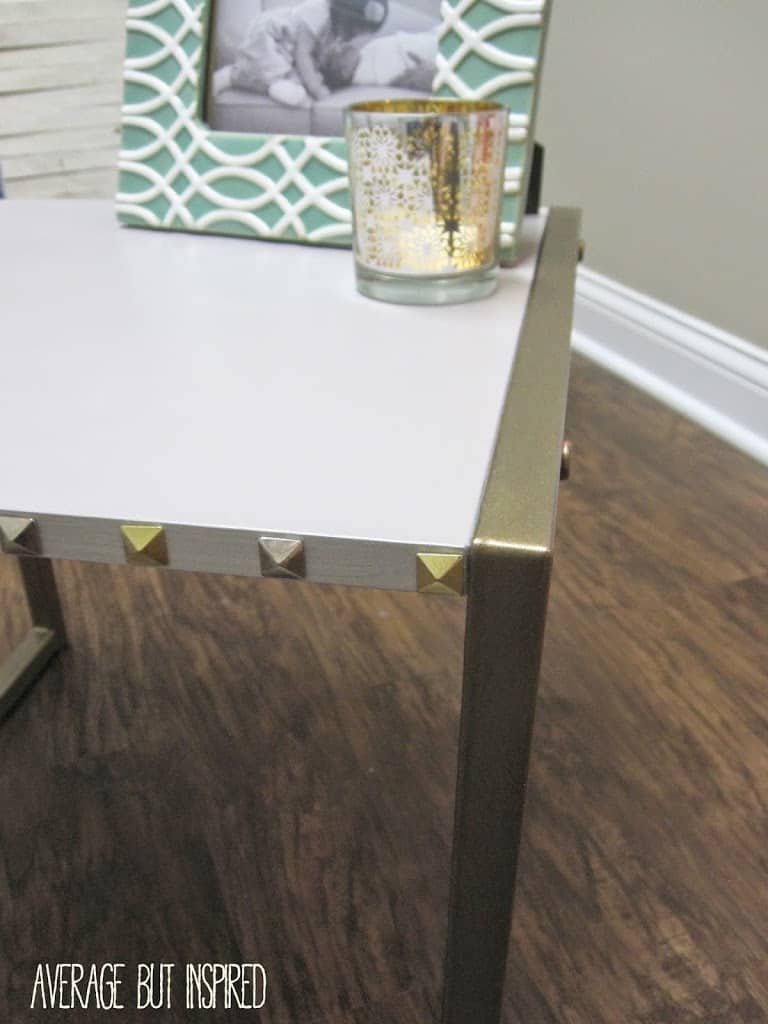 My table is no longer an ugly duckling.  It's happy and I'm happy.  Win win.
Thanks, Nate.
– Bre