I have never used a mason jar for anything in my life.  Preserving, crafting, containing . . . nothing.  Because mason jars are everywhere these days, I sort of feel like I should win some type of medal for that.  Agree?
Being of German heritage (translation = I am stubborn), I declared that I would not break my mason-jar-free existence at any cost.  But, I am also a lawyer, so I easily found a loophole in this declaration, and am now able to present to you these cute and cozy sweater gift jars that do not use mason jars, per se, but instead, plain glass jars from Dollar Tree.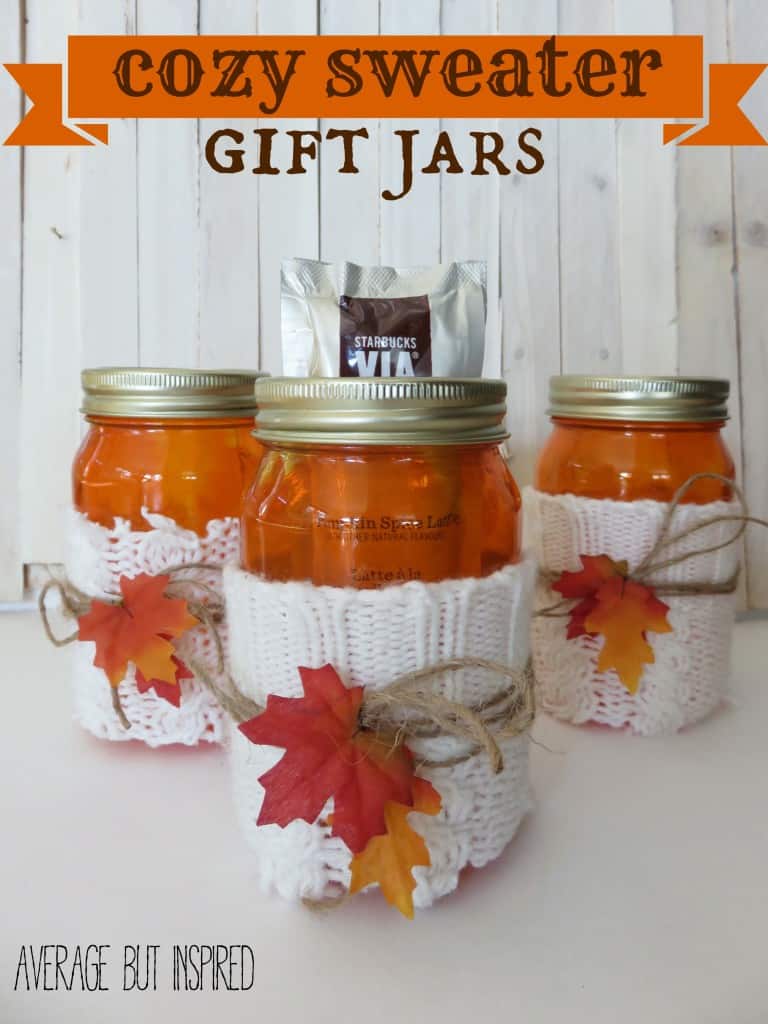 Gotta love loopholes (when they work to your advantage at least).
Anyway, these jars were really fun to make and I know they'll be really fun to give, too.  You only need a few simple supplies, which is a total bonus.
SUPPLIES NEEDED: (Some of these are affiliate links.  Please see my disclosure policy here.)
INSTRUCTIONS
First, following the instructions on the Mod Podge Sheer Colors container, I poured a generous amount of product into each of my jars.  Then I swirled it around and coated the inside of each jar.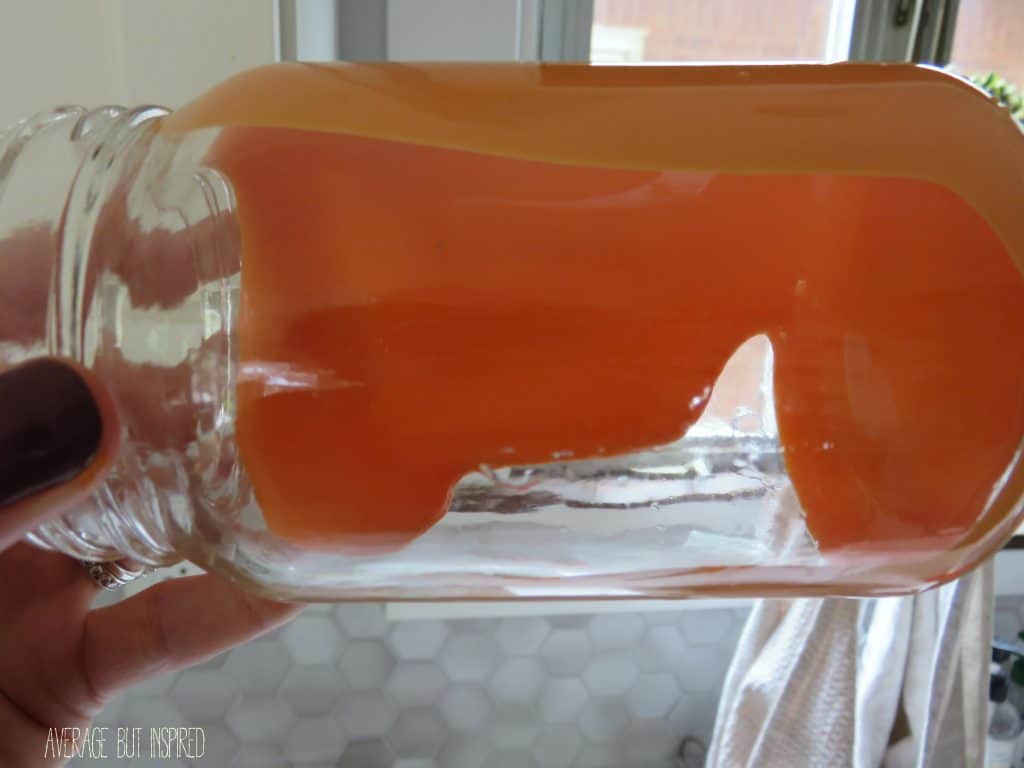 Next, I turned each jar upside down and let the excess product drain from the jar.  This took a long time – like hours.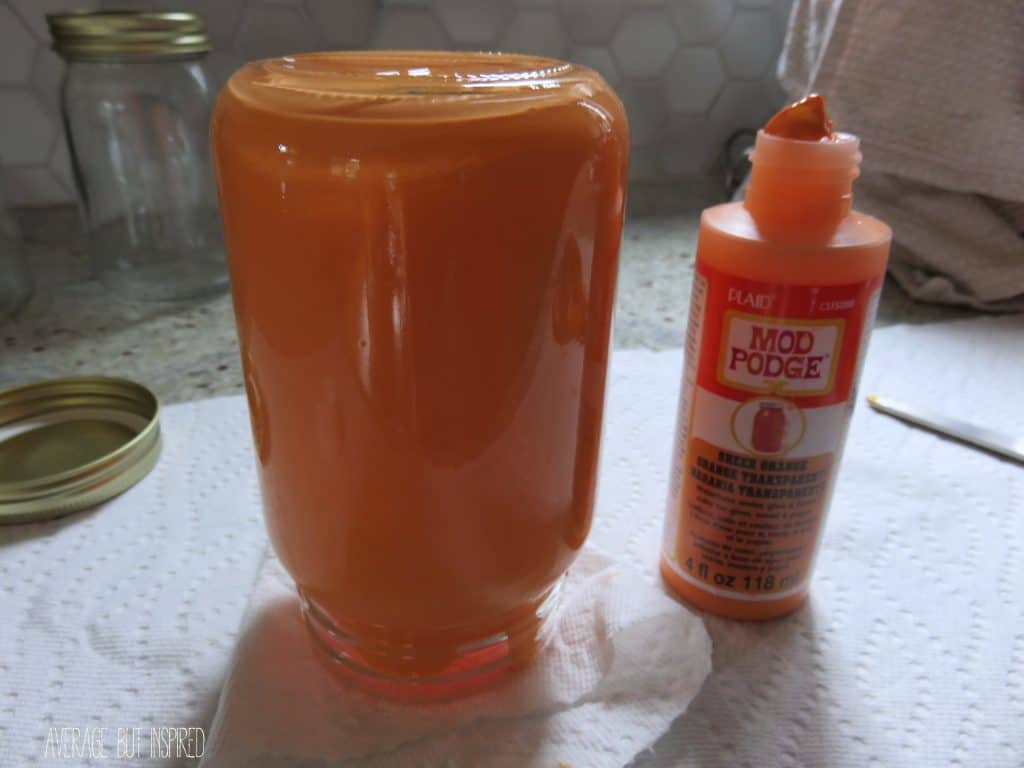 Once the excess product had finished draining, I turned the jars over to let them begin drying out.  The Mod Podge product was still thick and opaque at this point.  They sat overnight but still weren't dry, so I used a blow dryer to speed up the process the next day.  Once everything was totally dry, the Mod Podge became translucent instead of opaque.
Next, I took an old sweater and cut parts of the sleeves off.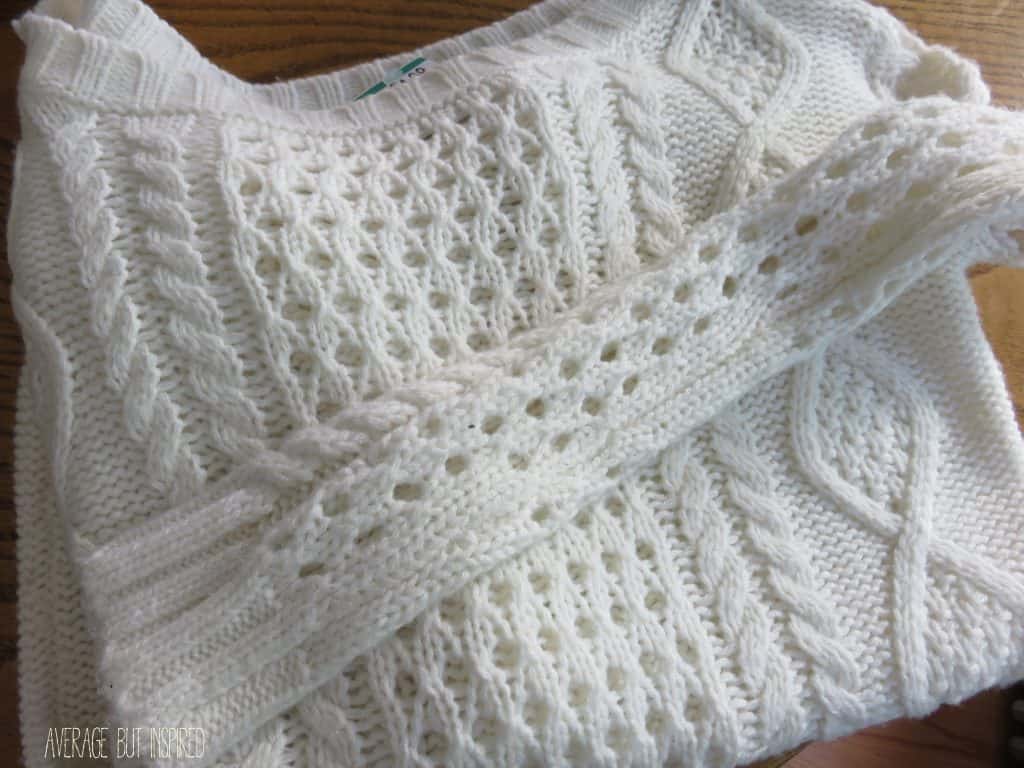 Then I put those sweater sleeves around the jars.  

Finally, I tied some twine around the sweater portion and added some artificial fall leaves to the twine.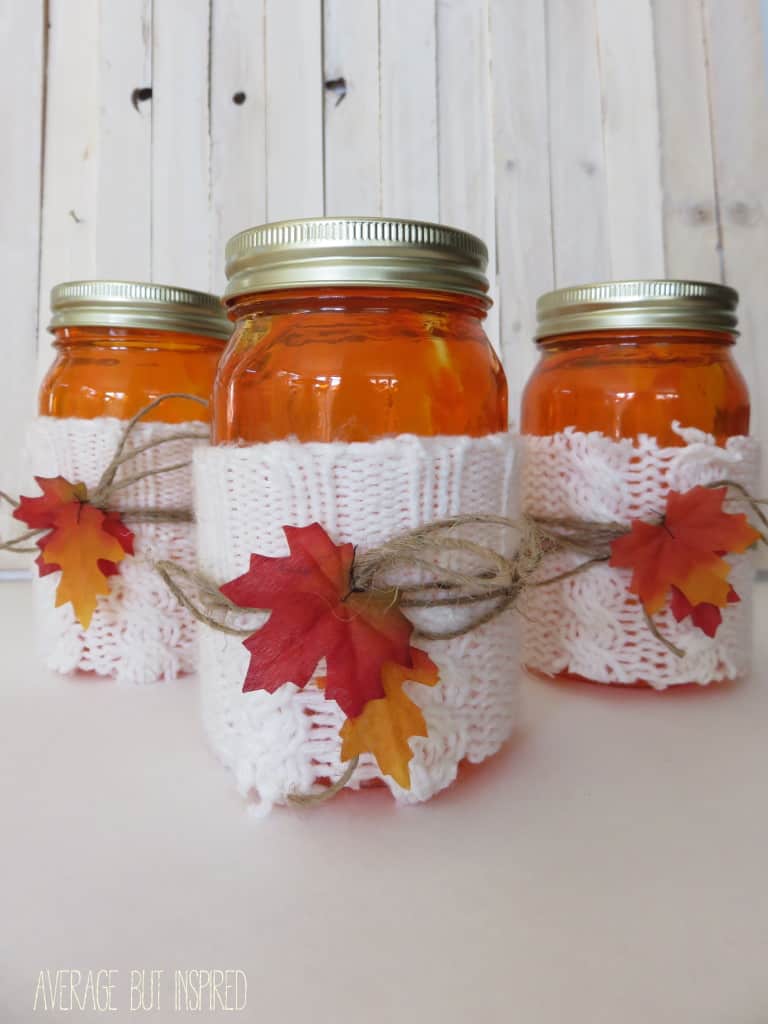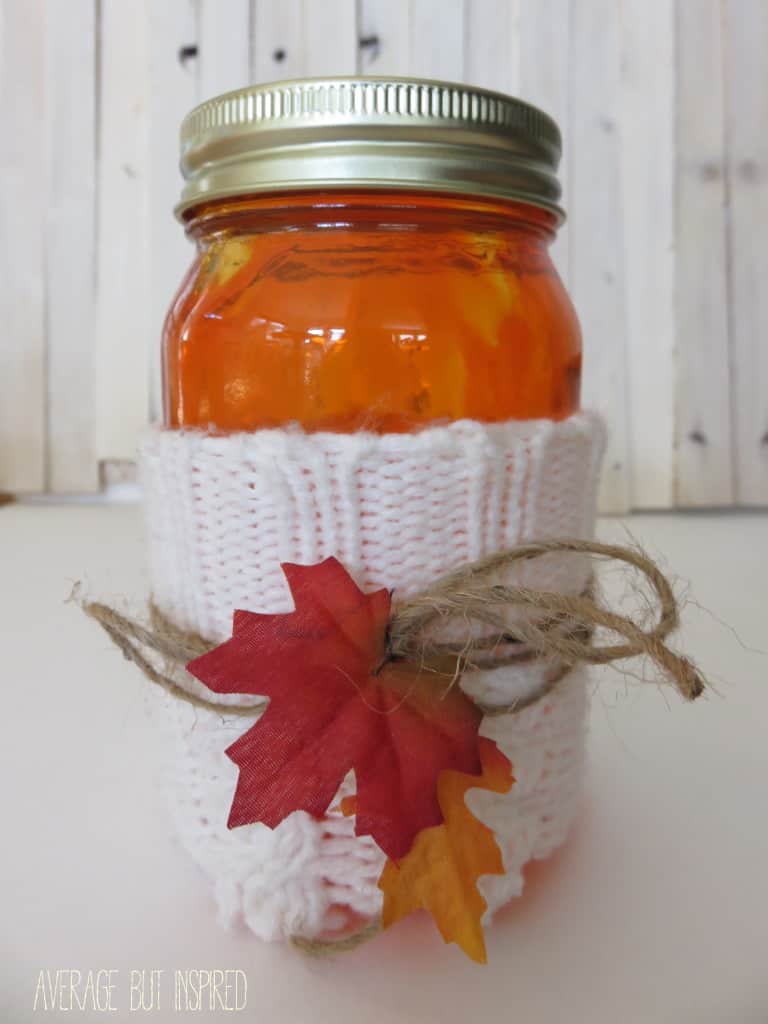 Pop some Pumpkin Spice Latte packets or candy in there and you've got a cute little gift for someone special!  I'm handing my first one out tomorrow to thank a friend for helping me out with my daughter.  I hope she loves it!
– Bre