It's been a long time since I've posted a recipe on here. I think it's because I despise cooking in the summer. My kitchen gets so hot and I get so crabby.
With the turn of the season, however, I've felt more of a desire to bake. I've also been feeling a need to eat a lot of comfort food, so I just had to bake this brown sugar and cinnamon swirl cake for a special weekend treat.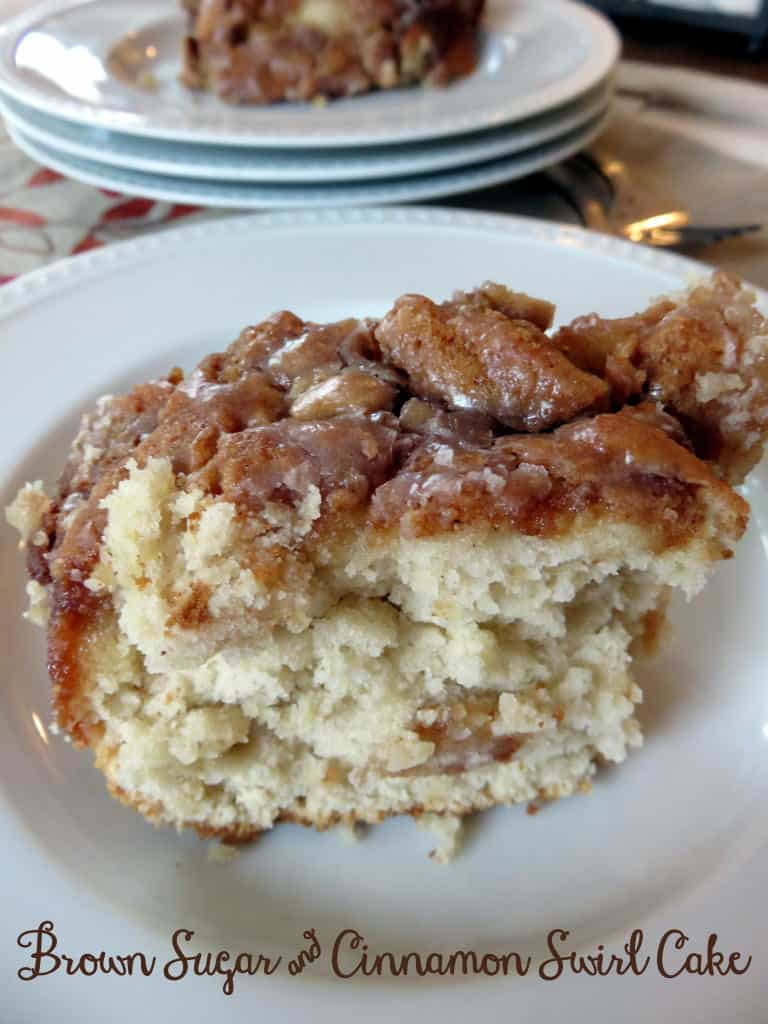 My daughter said it was "the most fantastic amazing cake" she's ever eaten. (Disclaimer: this statement was likely made only because I allowed her to eat it BEFORE dinner.) Not sure I'd go that far, but it was very good and a perfect taste of fall with its gooey, cinnamon and sugar flavor.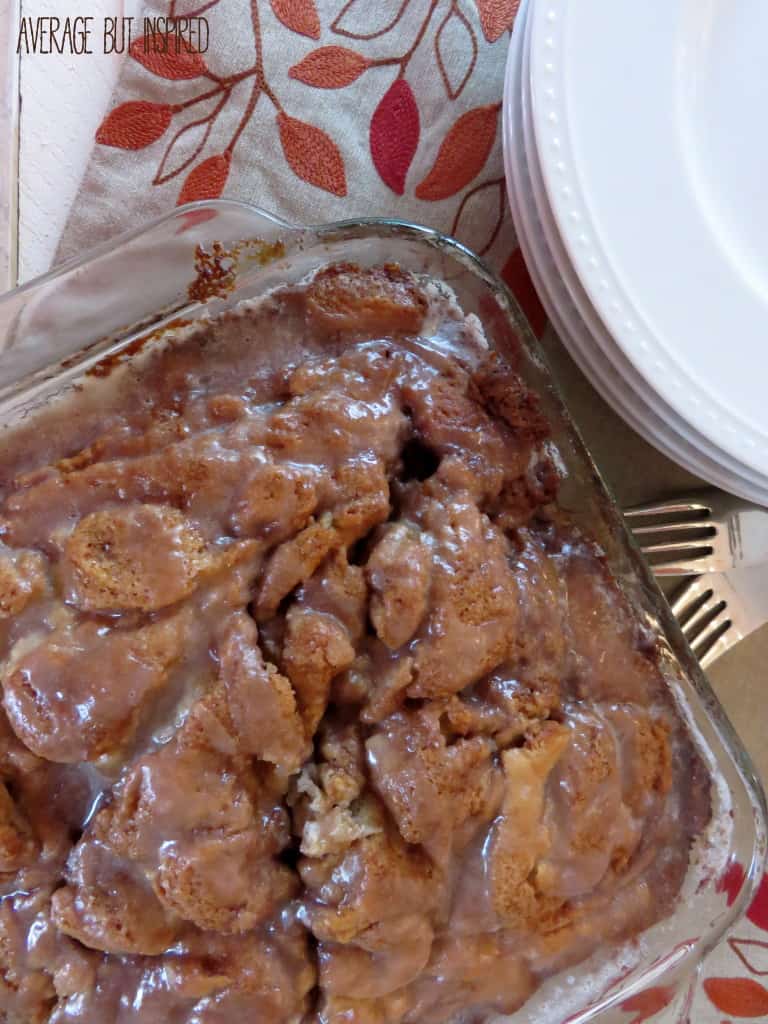 It also made my home smell divine while it was baking. I wish I could make the smell of this cake baking into a candle. (Business idea!)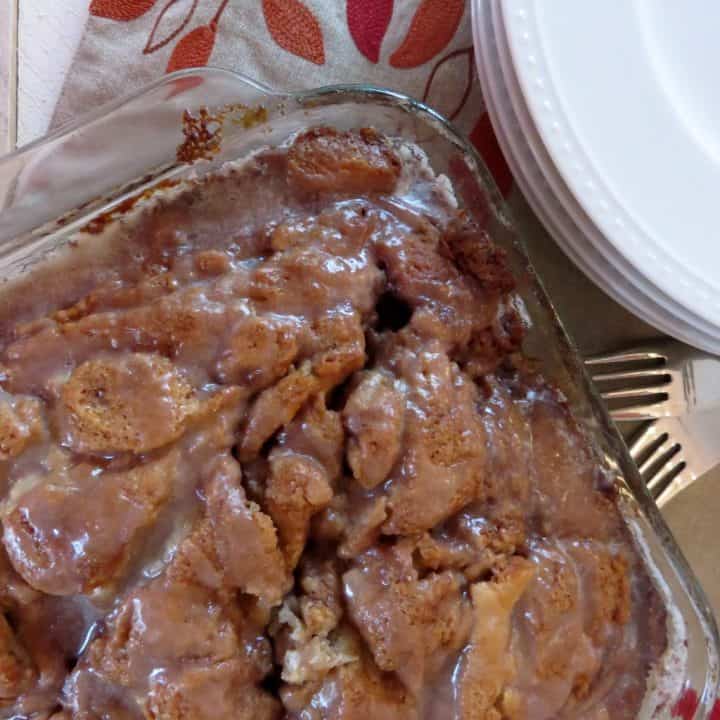 Brown Sugar and Cinnamon Swirl Cake
Yield: 8x8 cake

Prep Time: 15 minutes

Cook Time: 55 minutes

Total Time: 1 hour 10 minutes

A comforting cake blended with flavors of fall.
Ingredients
BATTER:
3 cups all-purpose flour
1/4 tsp salt
1 cup sugar
4 tsp baking powder
1 cup milk
1/2 cup sour cream
2 eggs
1/2 tbl cinnamon
1/2 cup butter (melted)
TOPPING:
1/2 cup butter (softened)
1/2 cup brown sugar
1 tbl all-purpose flour
1 tbl cinnamon
ICING:
1 cup powdered sugar
3 tbl milk
1/4 tsp cinnamon
Instructions
Mix all of the "batter" ingredients in a large bowl, except for the melted butter.
Add the melted butter slowly, and mix well.
Pour batter into a lightly greased 9x9 cake pan.
In a separate bowl, mix all of the "topping" ingredients together.
Pour over the cake batter and swirl with a knife.
Bake in a preheated oven at 350 degrees for 50-55 minutes.
Once the cake is finished baking, remove it from the oven.
Mix "icing" ingredients together in a separate bowl and drizzle over the cake while it's cooling.
Let the cake stand for at least 15 minutes prior to serving.
Nutrition Information:
Yield: 9 Serving Size: 1/9
Amount Per Serving: Calories: 654Total Fat: 27gSaturated Fat: 16gTrans Fat: 1gUnsaturated Fat: 8gCholesterol: 112mgSodium: 524mgCarbohydrates: 94gFiber: 2gSugar: 45gProtein: 11g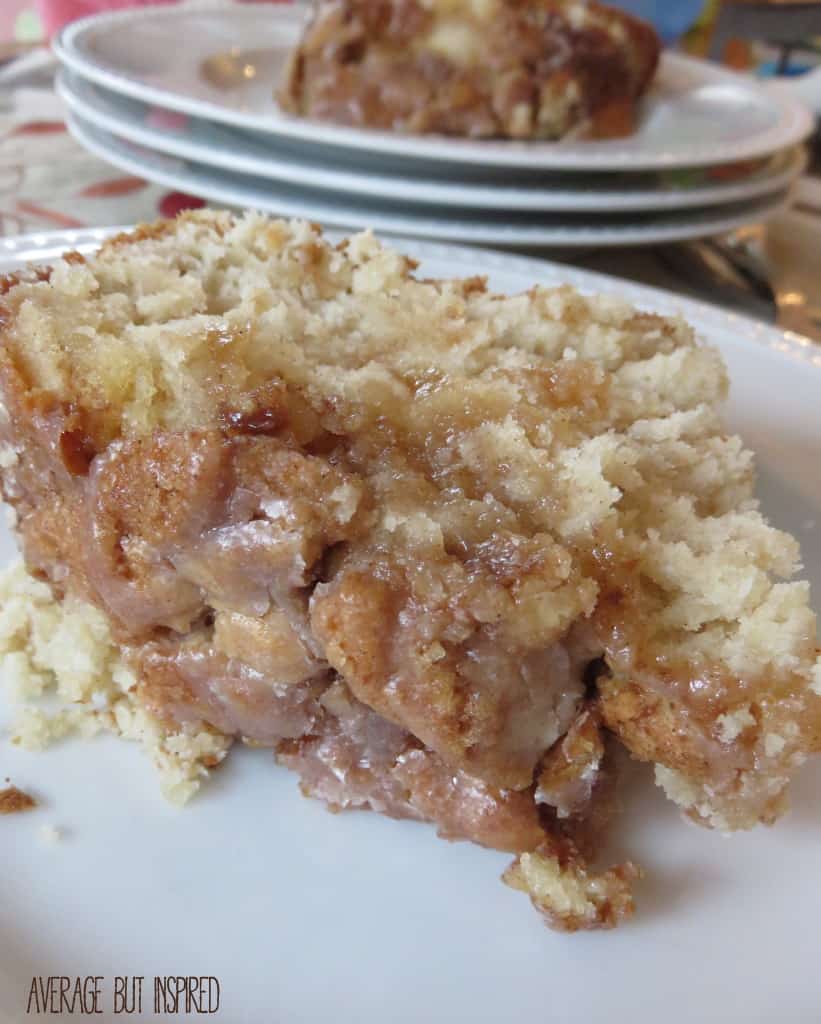 Looks good, doesn't it? Will you bake this brown sugar and cinnamon swirl cake?
-Bre