**This post contains affiliate links.  If you purchase through these links, you'll help support Average But Inspired at no added cost to you, and you'll receive some products that I love!**
Friends- If you pay any attention to craft or home decor trends, you've surely noticed that gold leaf is the thing right now. Yes, gold leaf is definitely enjoying its time to shine. (Get it? So witty. So clever.)
I am pretty much coating anything I can in gold leaf because I love how it makes everything look so fancy. I recently painted some branches with it and decided that the contrast of the brilliant gold with the rustic brown was too fantastic to go unblogged. And so, here we are, with this post on my gold leaf branches floral arrangement.
Really, all you have to do is find some twigs in the yard, dust them off a bit, and then coat them with some liquid gold leaf.  
The liquid leaf is stinky, so make sure to use it in a well-ventilated area. Coat some or all of your branches with the liquid leaf and let it dry. It dries rather quickly, which is a nice bonus!
I added my branches to a vase that I filled with floral foam and faux moss. The floral foam was great for stabilizing them within the vase.

Then I added some faux flowering branches (or something – I don't really know what they are), that I robbed from the wreath I had on my front door last year. They added a perfect pop of color!


I put the arrangement on my foyer table and it looks great!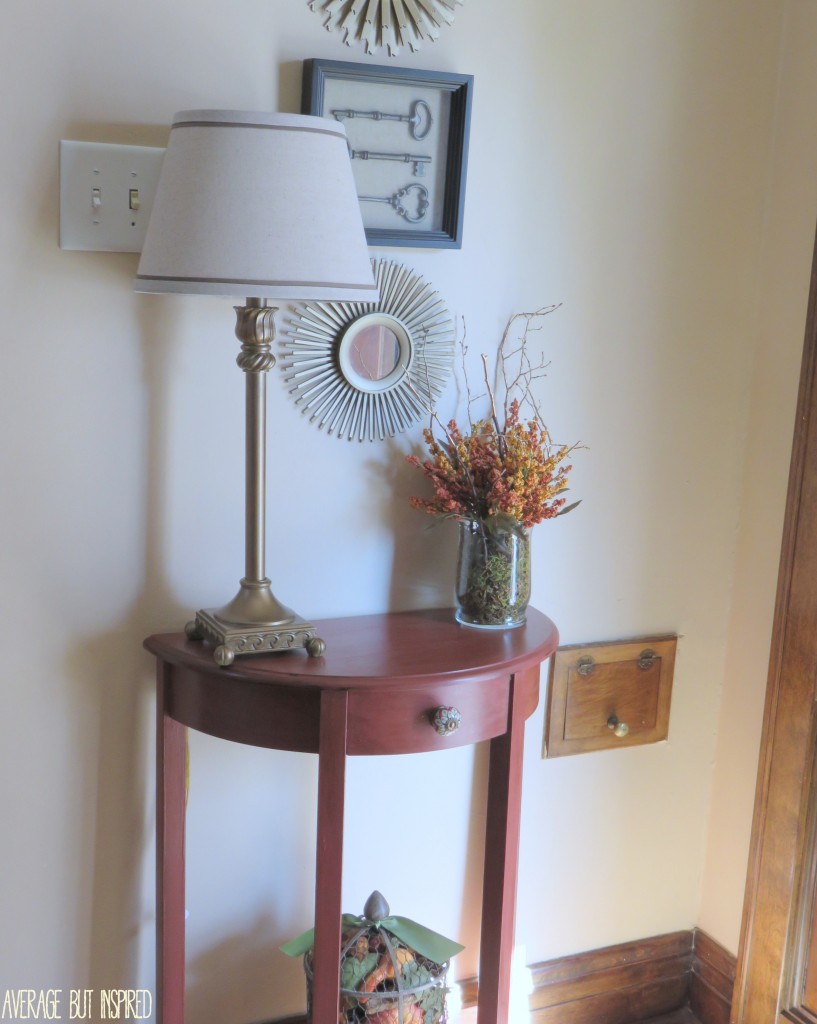 Gold leaf painted branches would also look amazing at Christmastime, don't you think?
– Bre