This post contains affiliate links.  If you purchase through these links, you'll help support Average But Inspired at no added cost to you, and you'll receive some products that I love! To see my full disclosure policy, please click
here
.  
 The season of entertaining is officially upon us!  Chances are you'll be hosting some type of gathering over the next two months, and whether it's large or small, you need to be prepared.
Although I'm far from an entertaining expert, I have hosted my fair share of events.  I also grew up learning from a master entertainer, my mother, about how to throw a successful bash without looking like a total stressball to your guests!  So without further ado, here is my list of 10 entertaining essentials for the holidays and beyond that will help you throw an amazing get together!  
1.  Wireless Bluetooth Speaker
Every party needs good music to get people in the mood to have fun.  And whether it's playing  quietly in the background or pumping full blast for a dance party, good sound makes a difference.  Upgrade from streaming music from your standard iPhone speakers to a wireless bluetooth speaker, and you'll be good to go.
I have this Jawbone Mini Jambox speaker and ADORE it.  
It's tiny and can be hidden out of sight easily, and because it's available in a wide array of colors, you can choose whichever suits your decor best!
2.  Kleenex Hand Towels
One thing I cannot stand at a party is using a soggy hand towel in the powder room.  It just screams DIRT to me and I think of all of the people who have been in the bathroom before me.  Yuck!  That's why I ADORE Kleenex Hand Towels, which are disposable and come in a handy package that you can put right on your hand towel bar.  No more dirty towels, thank you!  
3.  Clear Glass Vases in Assorted Sizes
Fresh flowers (even plain white carnations) instantaneously add warmth and class to any gathering.  With a set of clear glass bud vases, you can have small arrangements of fresh flowers throughout your event location – in the powder room, on the tables, near the entryway, etc.  This is easy decor for any budget.  

4.  Lightly Scented Candle (or Wax Warmer)
From the moment your guests arrive, you want to set a welcoming atmosphere that they can see and also feel subconsciously.  A subtle scent helps do that, so why not light one of my favorite candles like a scented soy candle from Target in the scent "Cozy Nights" (not available online), or "Winter" from Bath and Bodyworks.  Both have a beautiful scent that won't assault any of your guests' senses of smell.  

5.  Clear Plastic Cutlery
Assuming you're not pulling out the silver for your get together, make sure to buy clear plastic cutlery instead of colored cutlery.  Why?  You can save your leftover clear cutlery and use it at future parties with newly-purchased clear plastic cutlery.  If you use colored cutlery and try to use the leftovers later, chances are you won't find the exact same shade or style, and you'll be left with a hodgepodge of cutlery.  If you always buy clear, you'll never have this problem!
6.  Galvanized Metal Drink Bucket
A good galvanized metal drink bucket can be used year-round, and elevates the look of even plain bottled water.  Don't make your guests forage through your refrigerator, drink warm drinks off the countertop, or dig in an icy cold cooler for their beverages!  Instead, put your drinks in one of these containers and you'll have a classy way for guests to serve themselves!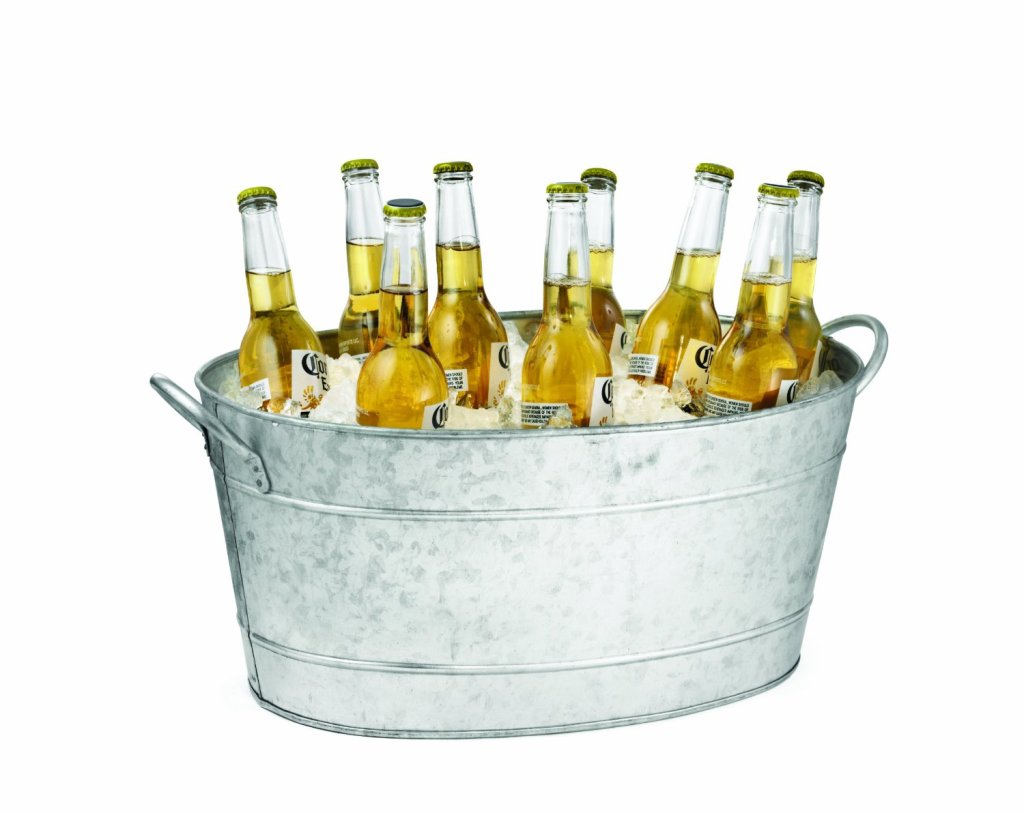 7.  Cake Plates
Obviously, even a store bought cake looks great on a cake plate.  But beyond that, cake plates can be used for so much more when it comes to entertaining!  Ditch the covers and use them on your table to vary the heights of food dishes that you're serving, or incorporate them into your decor for the night by placing decorative items on top of them.  Simple and elegant cake plates elevate the look of anything on your table (literally!).  

8.  LED tea lights
Candlelight definitely ups the ambiance at any party.  If you're worried about guests setting themselves or your house on fire (YES!  IT HAPPENS!  Take it from me – I started on fire at a party once!!  For real.), get a safer look with LED tea lights scattered around the room.  Put them in decorative votives and your guests probably won't even notice that they're not real.
9.  Stemless Wine Glasses
Who wants to be fumbling around looking for white or red wine glasses during a party?  Not this girl!  That's why I love stemless wine glasses.  You can use them with any wine (and really with any type of drink), and they're so much less likely to break during a party because they're much sturdier!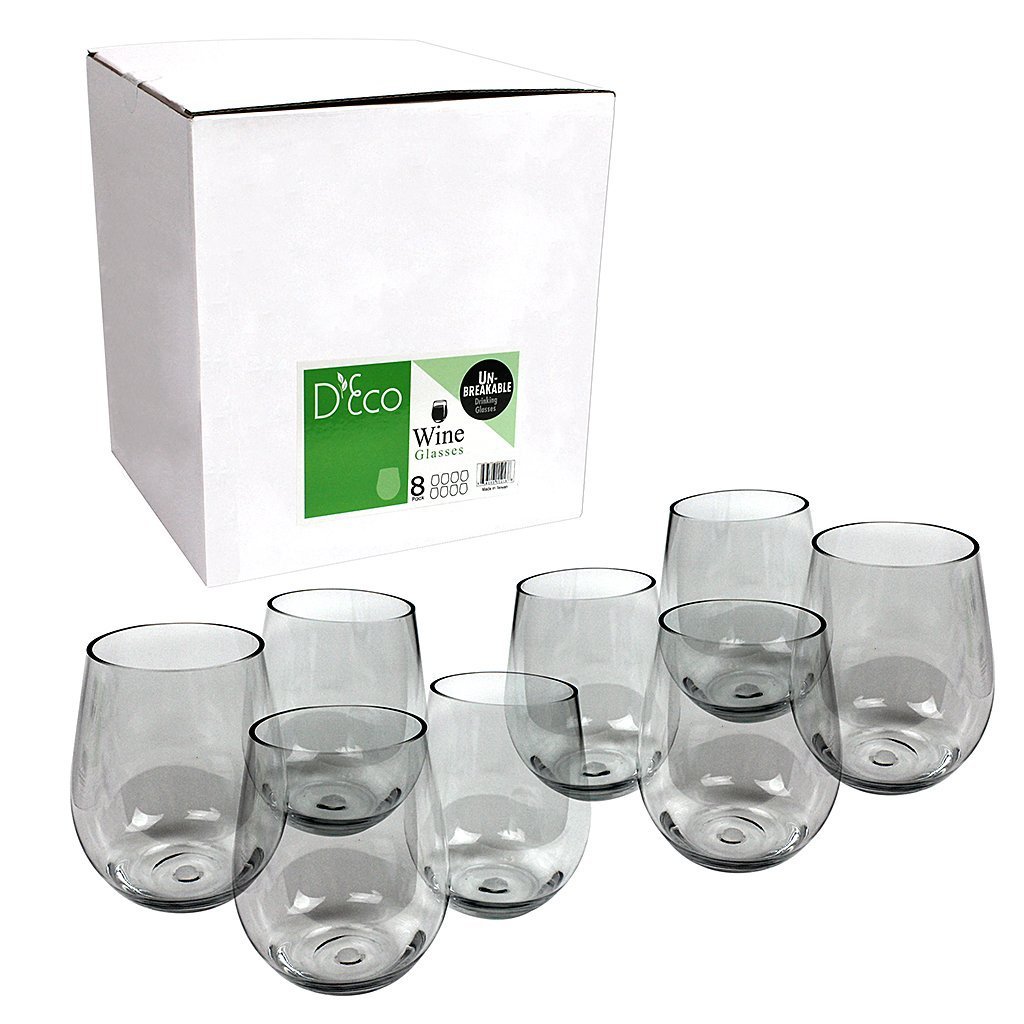 10.  Drink Tag Stickers
And last but not least, help your guests remember which drink is theirs with chalkboard drink tag stickers.  You'll help prevent the spread of germs (Ebola?  No thank you!), and you'll save yourself some clean up time at the end of the night with fewer drinks spread all around.  


Well, do you feel like you're ready to host an amazing party now? What would you add to this list?
-Bre
You can find me sharing this post here.