Wood slices are all the rage amongst crafters these days, so it's no surprise that I had to make some type of wood slice craft!
I turned mine into a rustic wood slice serving tray with wood burned detailing.  Tres chic!  (Or should I say "tray" chic in this case?)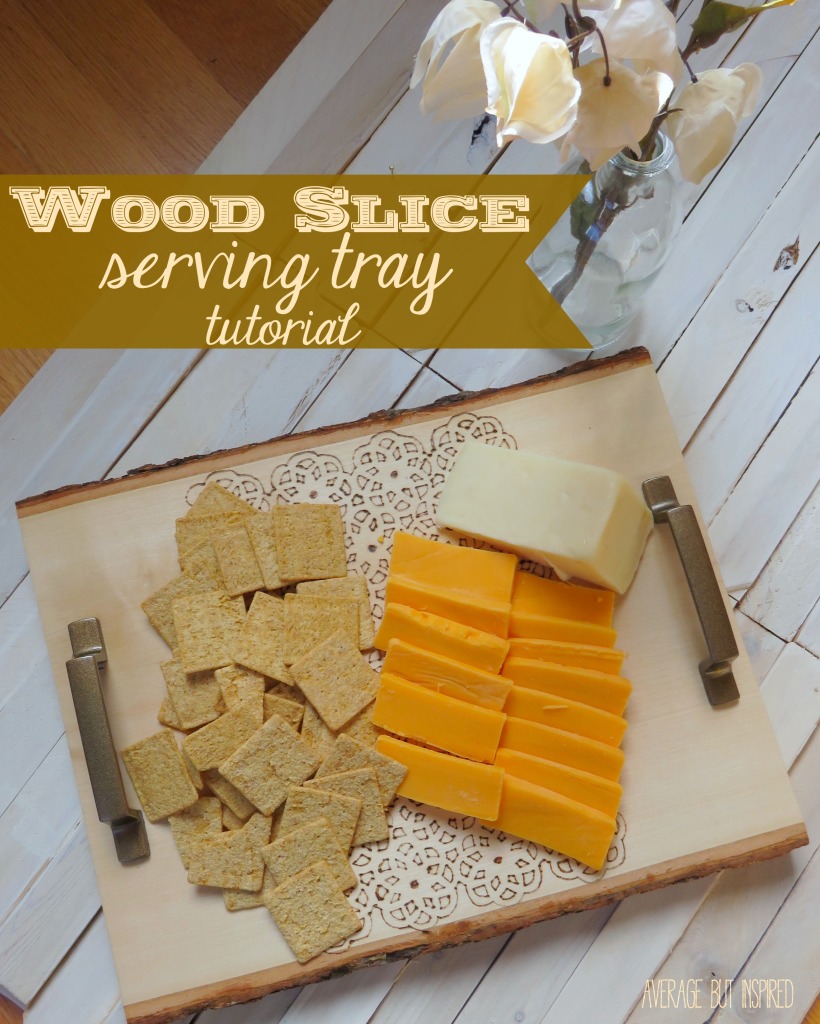 Wood Slice Serving Tray Supplies
This post contains affiliate links. For more information, please read my disclosure policy.
I loved this project because it allowed me to work with materials I'd never used before, and to create something that I actually have a need for!  The supplies I used were the following:
Stencil (and pencil)
Drawer pulls (and drill)
How to Make a DIY Serving Tray
Step One:
Once I had my supplies together, I started by lightly sanding my wood slice and then taping a stencil to it.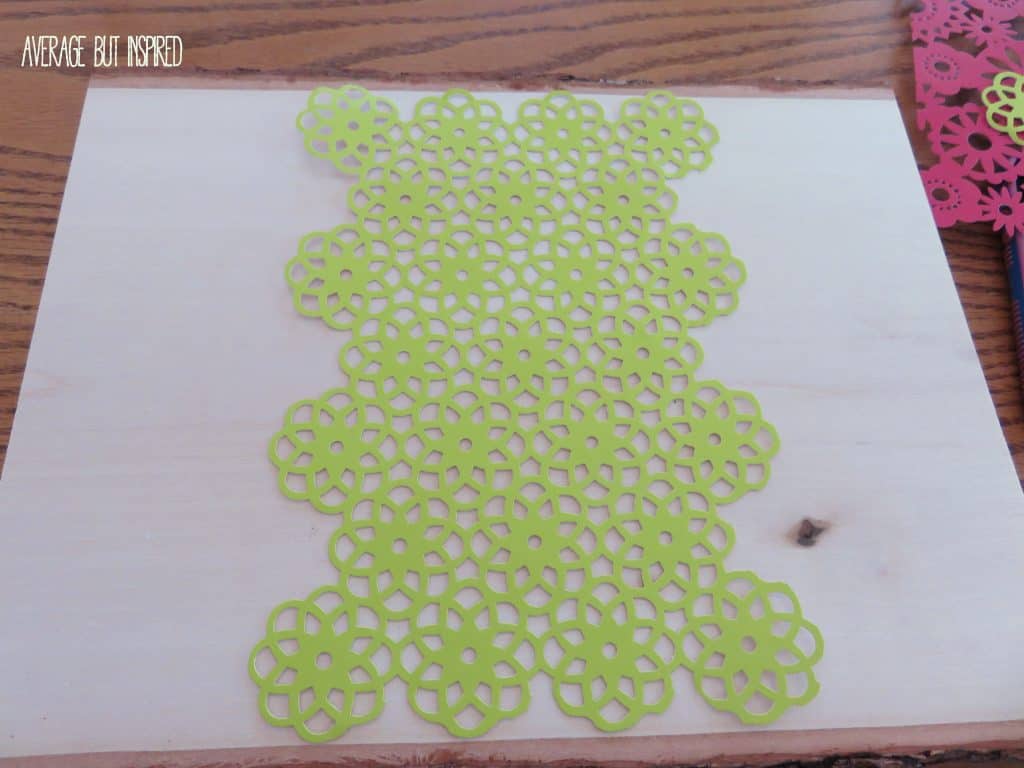 Step Two:
I traced the design onto my wood slice in pencil.

Step Three:
I plugged in my woodburning tool and anxiously waited for it to heat up.
I had never used one of these so I was a little nervous about starting something on fire.  (If you know me at all, you know this is a legitimate concern.  For real.)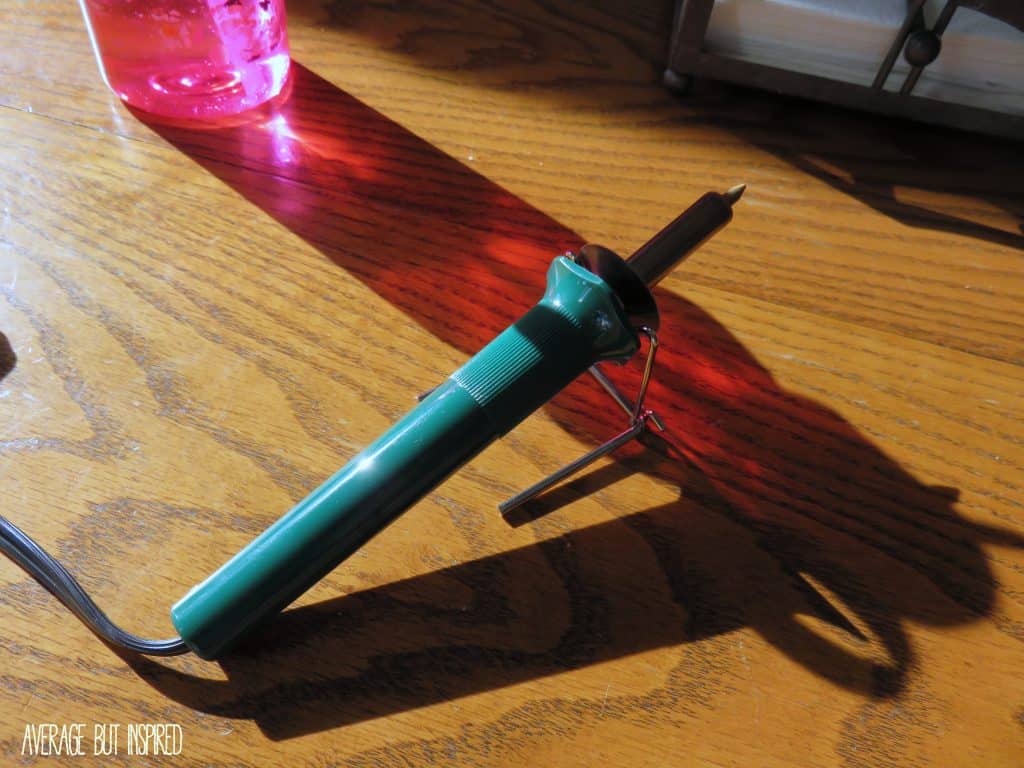 DIY Serving Tray Step Four:
Once I got started burning my design into the wood slice, I found that it was really easy to do!  The tool does get hot to hold, however, so I had to take little breaks here and there.
It didn't take long and the smell wasn't too bad – thank goodness! I did NOT want to set off the fire alarm during my son's naptime!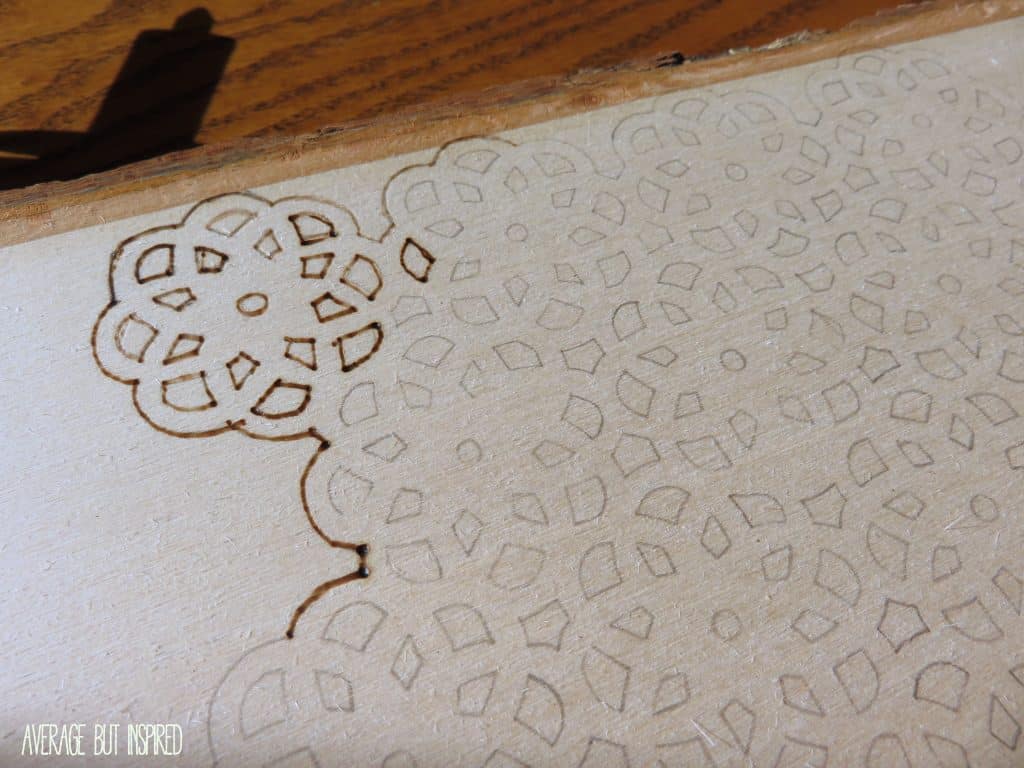 Step Five:
After I finished burning the entire design, I let the wood slice sit for a while. Then I drilled holes into the piece so that I could screw in the drawer pulls for handles.
Step Six:
Next, I coated the entire wood slice with butcher block oil to help seal the piece. Butcher block oil is completely food safe and FDA approved, so I was confident using it on something that I knew I'd be putting food on.
As with the previous step, I forgot to take a picture of the butcher block oil application, but trust me, it's nothing exciting. It tints the wood ever so slightly, but it doesn't change the color in any dramatic way.
Wood Slice Serving Tray Step Seven:
Once the butcher block oil dried, I went to screw in my hardware. At that point, I noticed that the pulls I'd purchased were two different finishes. ANNOYING!
Since I didn't have the receipt, I decided to spray paint them so they'd look the same.

Step Eight:
After the hardware dried, I screwed the handles onto the wood slice and admired my rustic wood slice serving tray!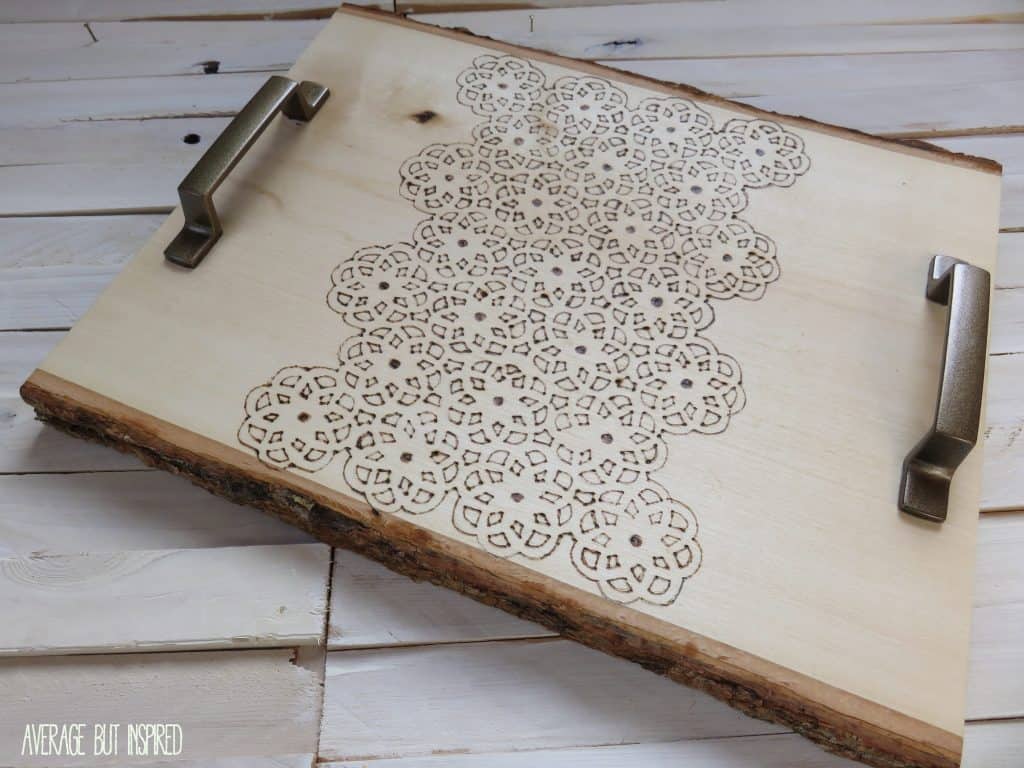 Then I served my kids a "fancy snack" of cheese and crackers.  (Trust me – this is way nicer than the animal crackers or raisins I usually toss into a bowl for them every afternoon.)  


I think this is a perfect DIY gift, and one that can easily be personalized with a monogram, quote, or other meaningful design.
You could also add some cool hardware for handles to really make your wood slice serving tray unique!