Happy Thanksgiving week!  I hope you have a great celebration planned!  My in-laws are flying in from South Carolina, so I will be busy cleaning and cooking much of the week.  And of course I will be out shopping on Friday – one of my favorite days of the year!  (Yes, I am one of those people.)
I will also be eagerly awaiting the arrival of the first Christmas cards of the year!  They always begin rolling in right after Thanksgiving, and this year I'm prepared with a cute way to display them!  (They usually go into a basket where I can't really see all of them.)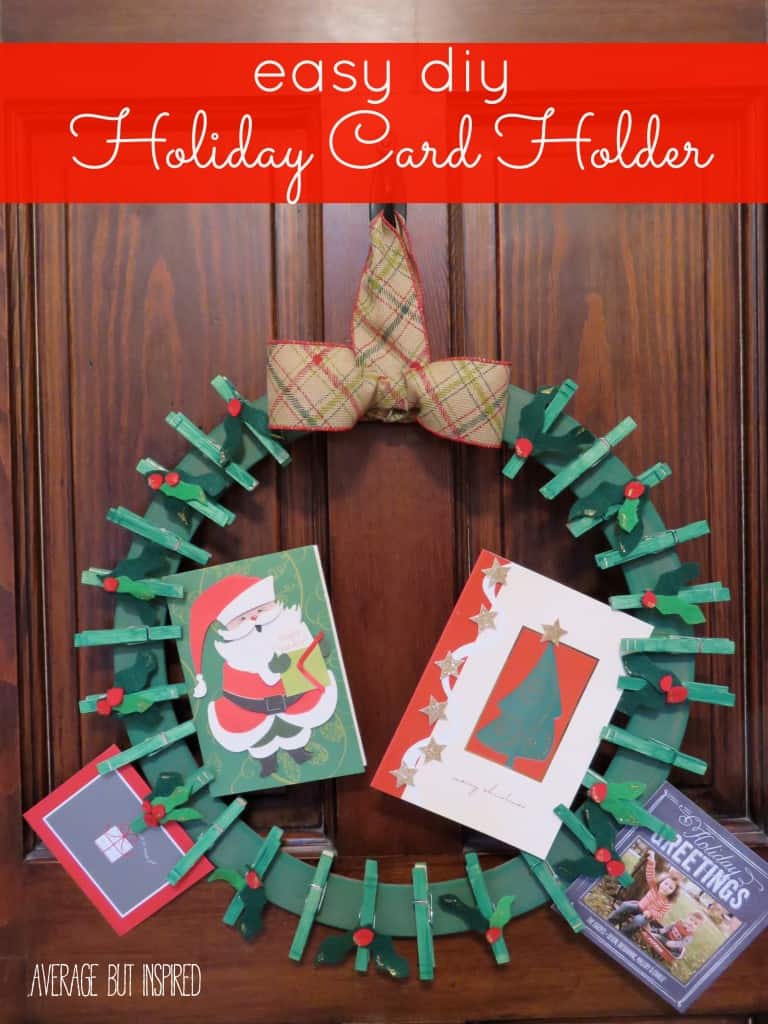 I mean really, how festive is this wreath card holder?
Supplies
18″ chipboard wreath form
Clothespins (I used 25)
Wired ribbon
Wood glue
Hot glue (and glue gun)
Gold glitter paint
Green acrylic paint
Felt (I used two shades of green and 1 red)
Instructions
First I painted my chipboard wreath form and clothespins green using regular acrylic paint.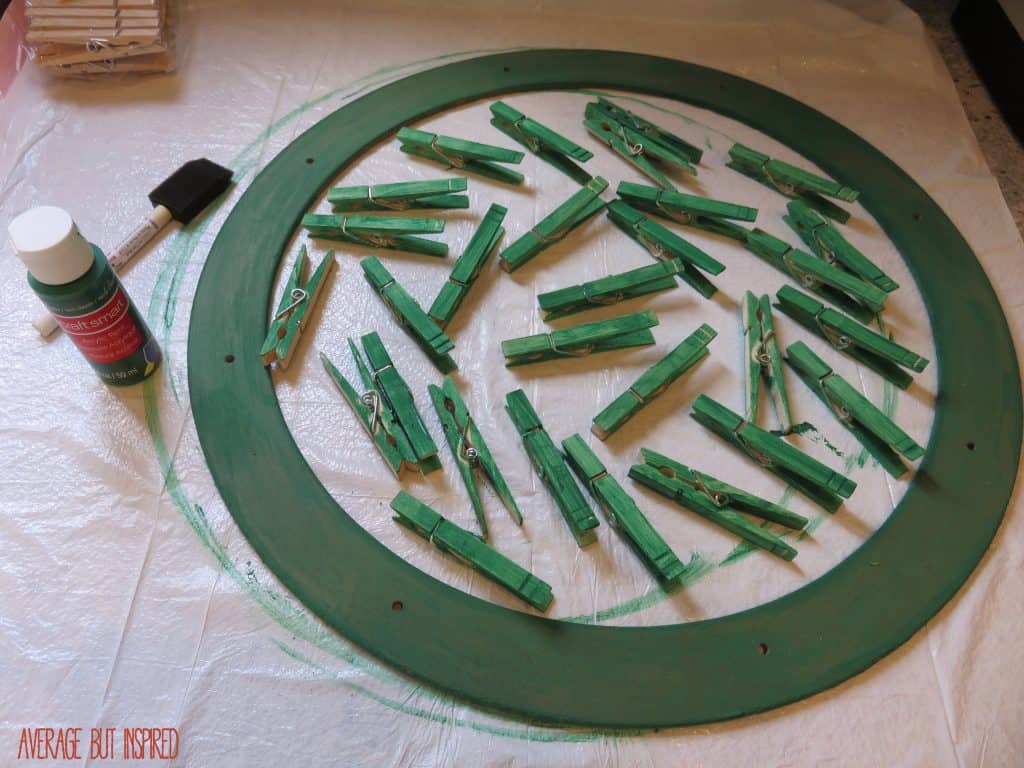 Once the paint dried, I tied a ribbon into a loop at the top of the wreath so that I could hang my card holder. I then made a bow out of the same ribbon and hot glued that to the front of the loop. Then I started gluing my clothespins around the wreath form with wood glue, alternating the opening ends on the inside and outside of the wreath form.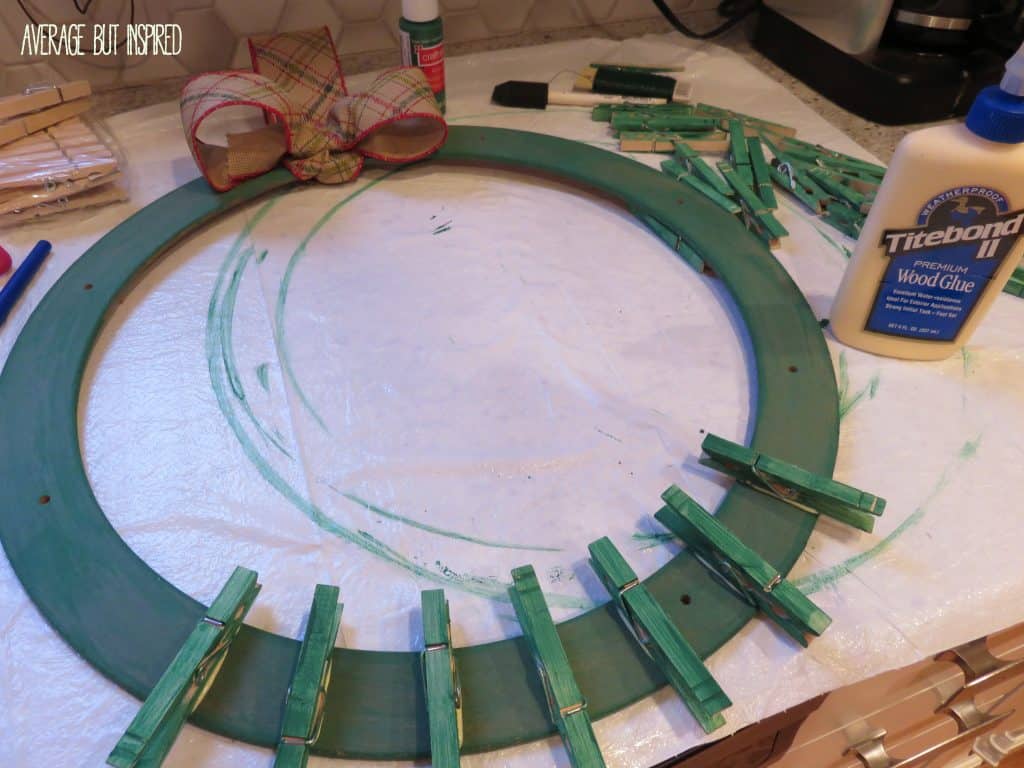 Once all of the clothespins were secured, I cut some holly leaves and berries out of felt and glued those to some of the clothespins with hot glue. I added a little gold glitter paint to some of them for some sparkle.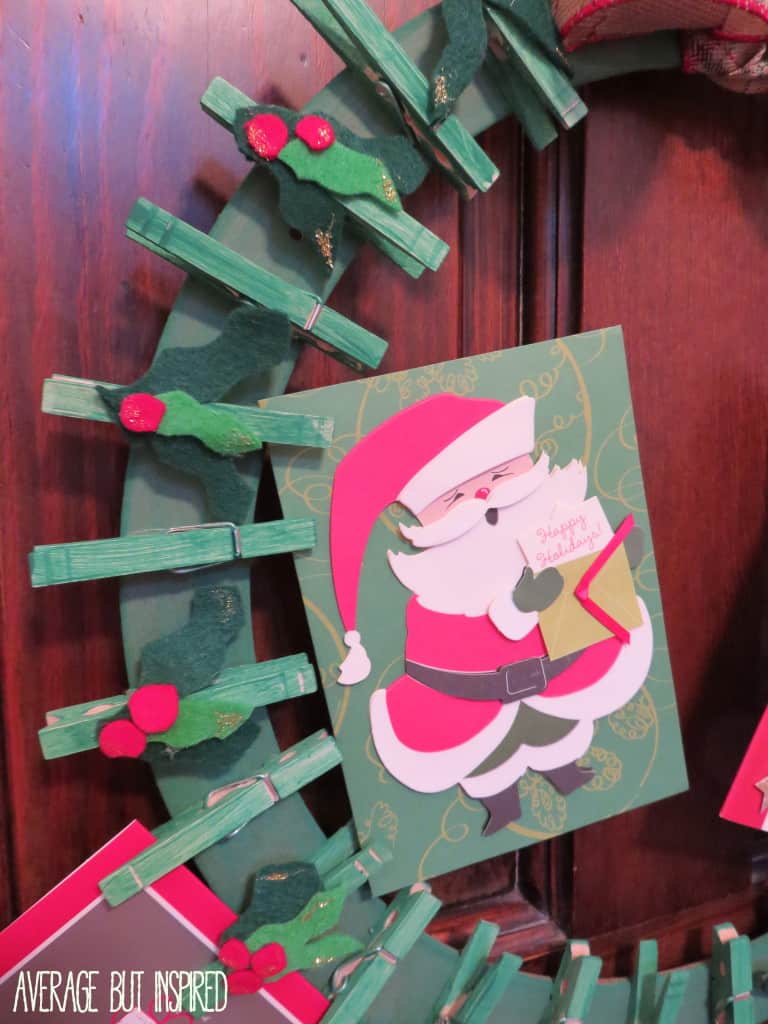 Then my card holder wreath was finished!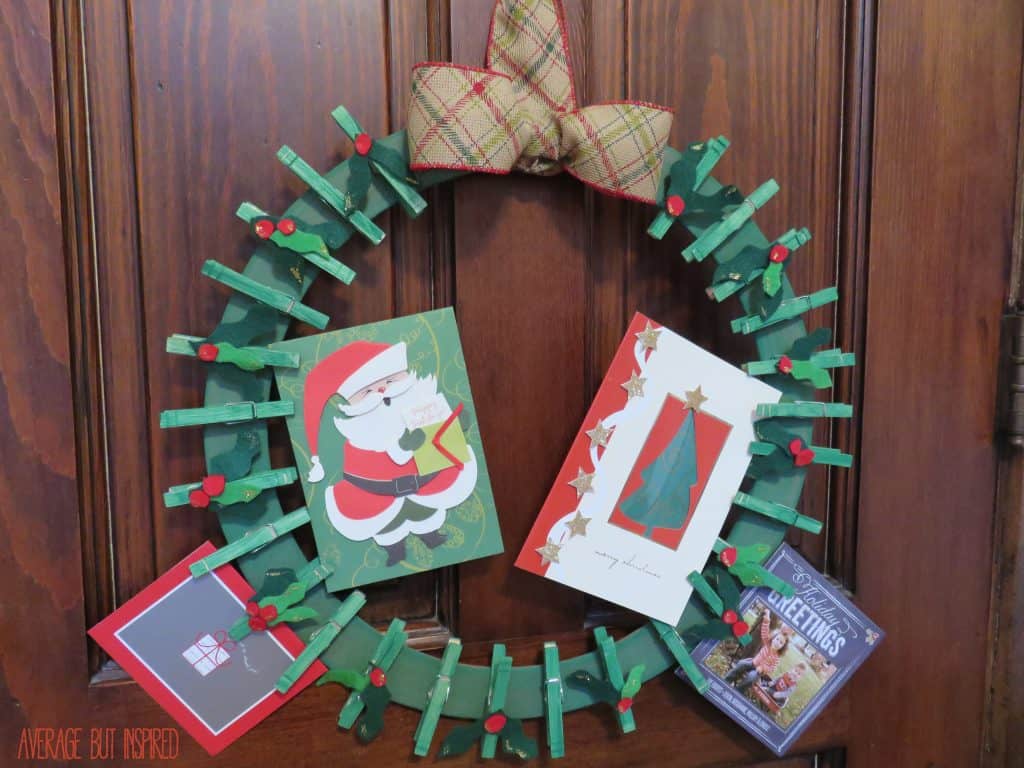 I'm super impressed that I was able to find some random Christmas cards in my basement to stick on there for these photos. Sometimes being a pack rat pays off.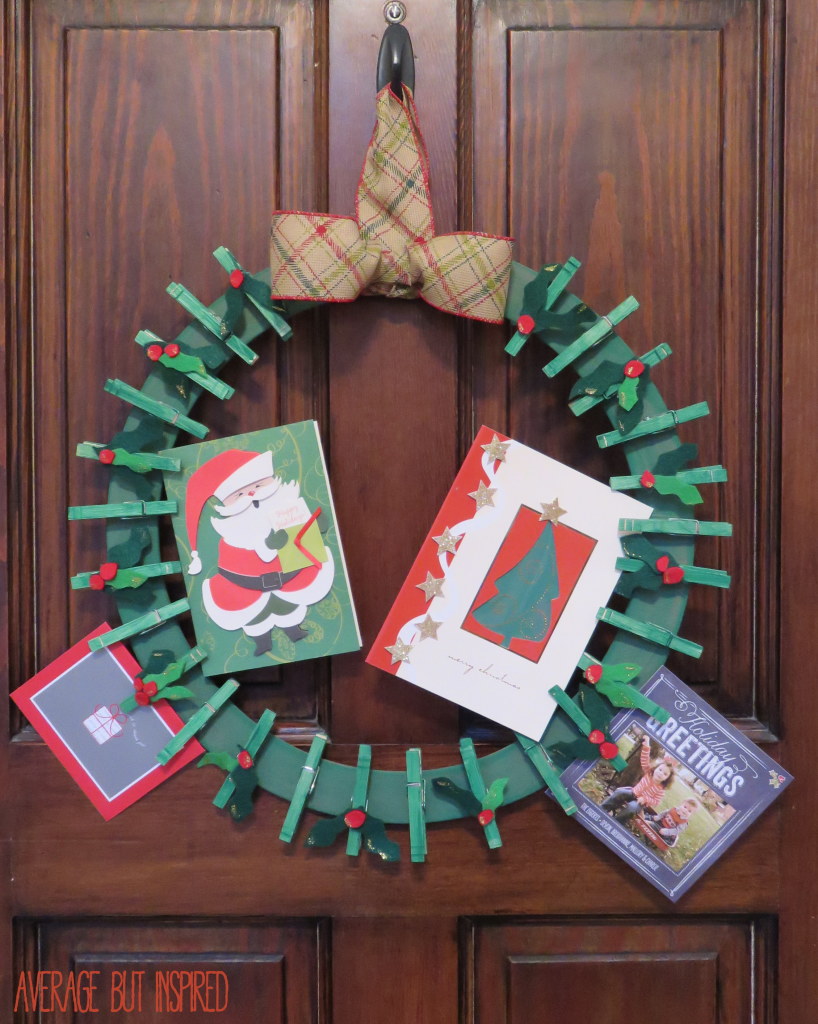 Now that I've got a way to display the cards other people send me, I should probably figure out what I'm going to do about my own Christmas cards.  But that can wait until Thanksgiving's over!
How do you usually display your Christmas cards?
– Bre
To see where I'm sharing this post, please click here.