2014 was undoubtedly the most difficult year of my life.  An overarching theme of serious illness and sadness wound its way through each month, making it progressively harder to focus on this little blog of mine.
But I'm grateful for Average But Inspired because it gave me a place to escape during dark times.  Over the course of this year, it has been a place where I could create my own happy.  An enormous part of that happiness is each of you who read this blog.  Every visit, comment, and e-mail makes me press on with this project of mine, and for that, I thank you.
2015 has to be a better year.  There is so much to look forward to – new business opportunities, my brother's wedding, my sister's graduation from graduate school, time with family and friends.  I'm excited to share snippets of it all with you (along with amazing craft projects, of course!).
But before I can usher in the new, let's take a look back at some of the most popular posts on Average But Inspired in 2014.  In no particular order, here they are!
I gave this thrift store find a cheeky makeover with some homemade chalk paint, and people loved it!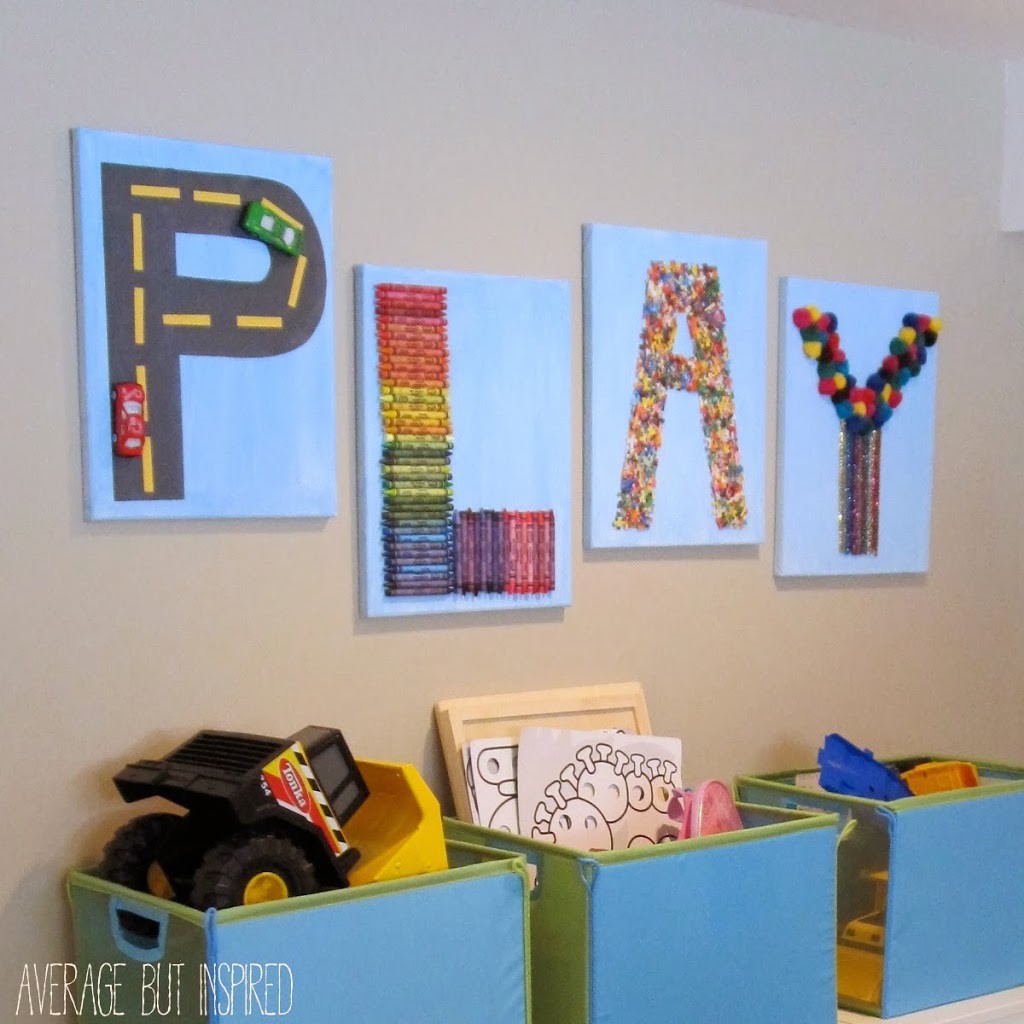 I used dollar store materials to create unique wall art for my kids' new playroom.
Readers loved this project that can practically be made for free, assuming you can find some sticks in the yard!
These jars were a total surprise hit! I used leftover salsa and spaghetti sauce jars and turned them into a great Thanksgiving centerpiece.
The Pinterest crowd loves these muffins – the majority of my Pinterest traffic comes from this post! These muffins are packed with healthy fruits and veggies and your kids will gobble them up!
I am astonished by the love I've received for this makeover. This little guy made his way onto House Beautiful's website, Elle Decor's website, and is supposed to be appearing on Bob Vila's website soon, too!  Never in a million years (while painting this bad boy in my pajamas) did I expect to be so fortunate to have such recognition!
Apparently lots of people like to dress up like Mickey or Minnie, and not just at Halloween. This post was definitely tops for people finding my site through a search engine!
Well, that's it for now.  Thanks for taking this walk down memory lane with me.  I can't wait to see what's in store for 2015!
Wishing you the happiest and safest New Year's celebration!
-Bre