Thank you to DecoArt for sponsoring this post.  The project and opinions are my own.
I looooove jewelry.  Any kind.  Expensive or inexpensive;  subtle or over the top – it really doesn't matter to me.  As long as it adds some interest to my outfit, I'm all about it.  Needless to say,  I had a blast making (and wearing) these easy DIY painted leather bracelets, which only required a few supplies and a little bit of time!

SUPPLIES
Americana Multi-Surface paint  (Americana Multi-Surface paint is available in Michaels. Visit the DecoArt Multi-Surface website for more crafting ideas and inspiration.)
Leather Cuff Bracelets (also available in Michaels)
Pencil
Small Paintbrush
 INSTRUCTIONS
First, I gathered my supplies, including a wide variety of Americana Multi-Surface paint.  I used Americana Multi-Surface paint because, unlike regular acrylic paint, it adheres to any surface, even leather!  I didn't know exactly how I wanted to paint my bracelets, so I gathered lots of paint colors and went from there.  Aren't they pretty?  Just like a rainbow . . .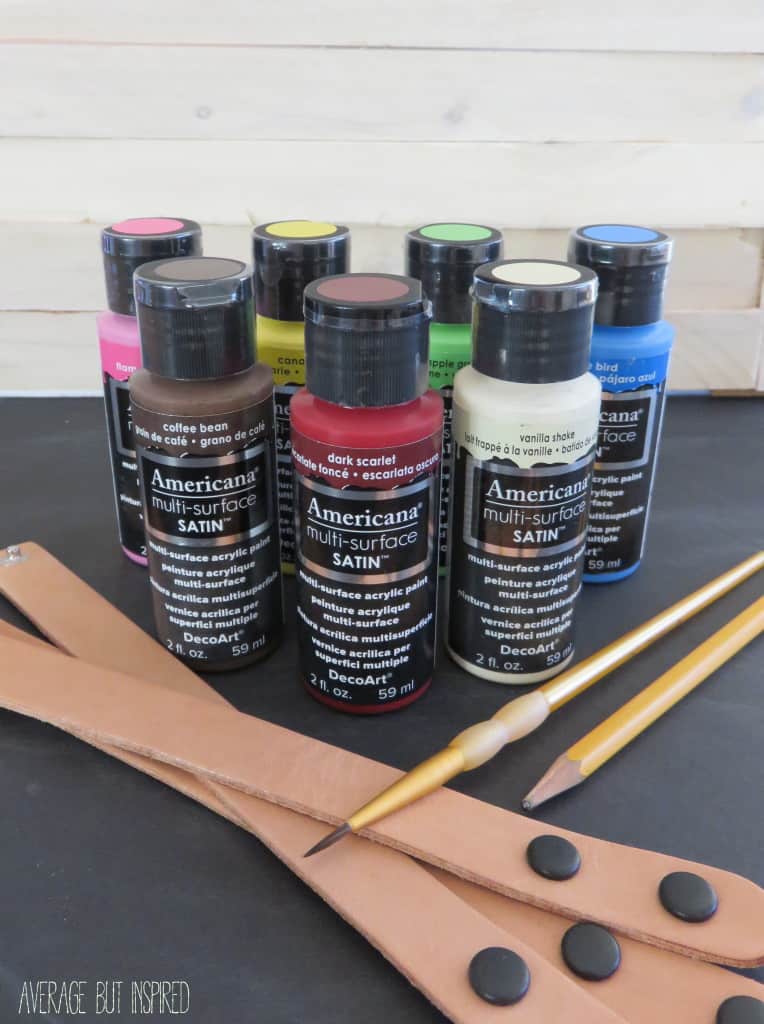 Next, I used my pencil to lightly draw designs on the leather cuff bracelets.  (Please disregard my chipping nail polish.  #classy)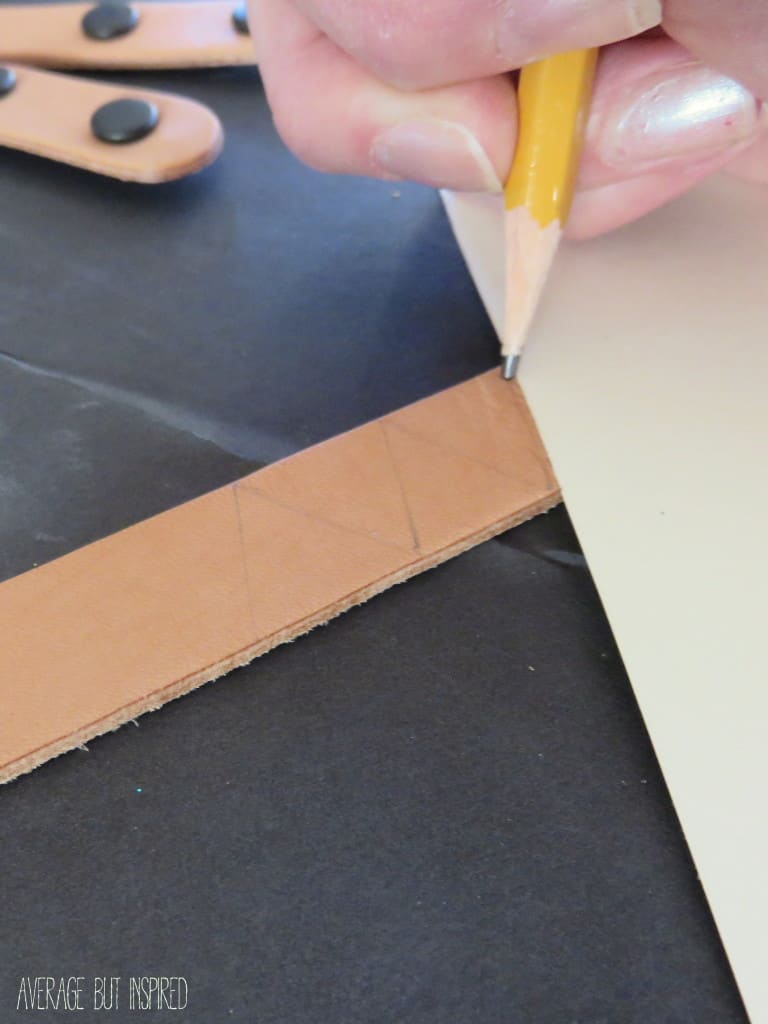 I then decided to live dangerously and mix up some of my own colors for this project.  I used a bit of Americana Multi-Surface in Blue Bird, Apple Green, and Vanilla Shake to create a turquoise or aqua shade that looks great on the leather cuffs!  (I also used Dark Scarlett, Coffee Bean, and Vanilla Shake on some of the bracelets.)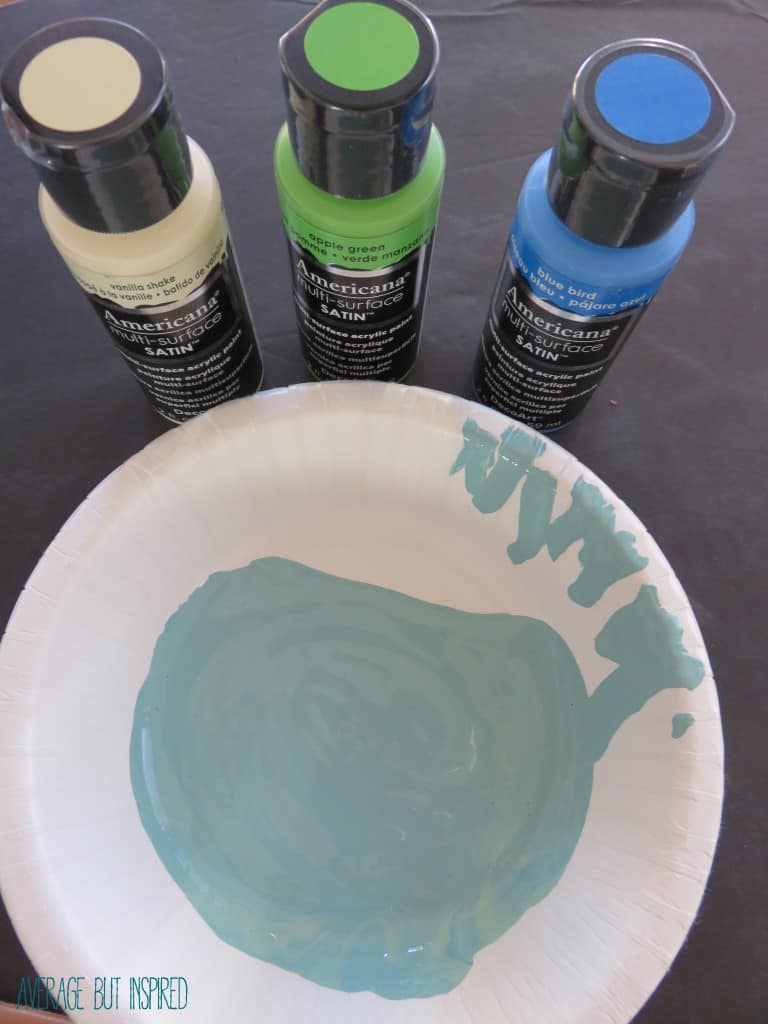 I painted over the designs I drew on the bracelets and let them dry.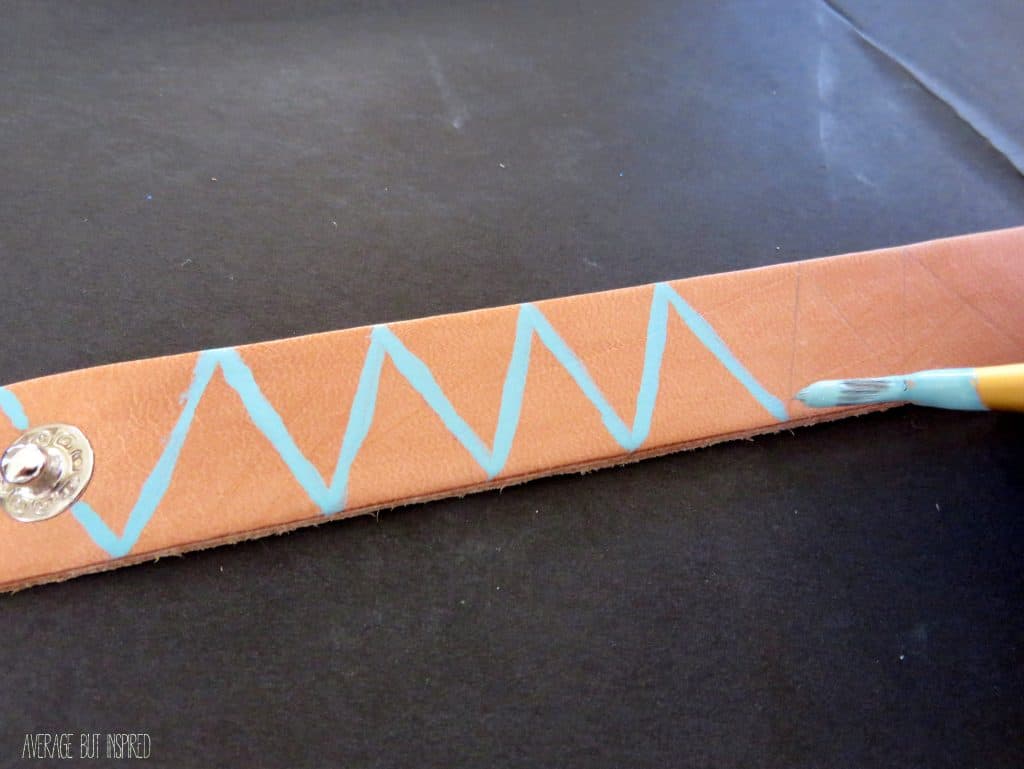 I even painted along the edges of the bracelets for some more pops of color. (It's all about the details, people!)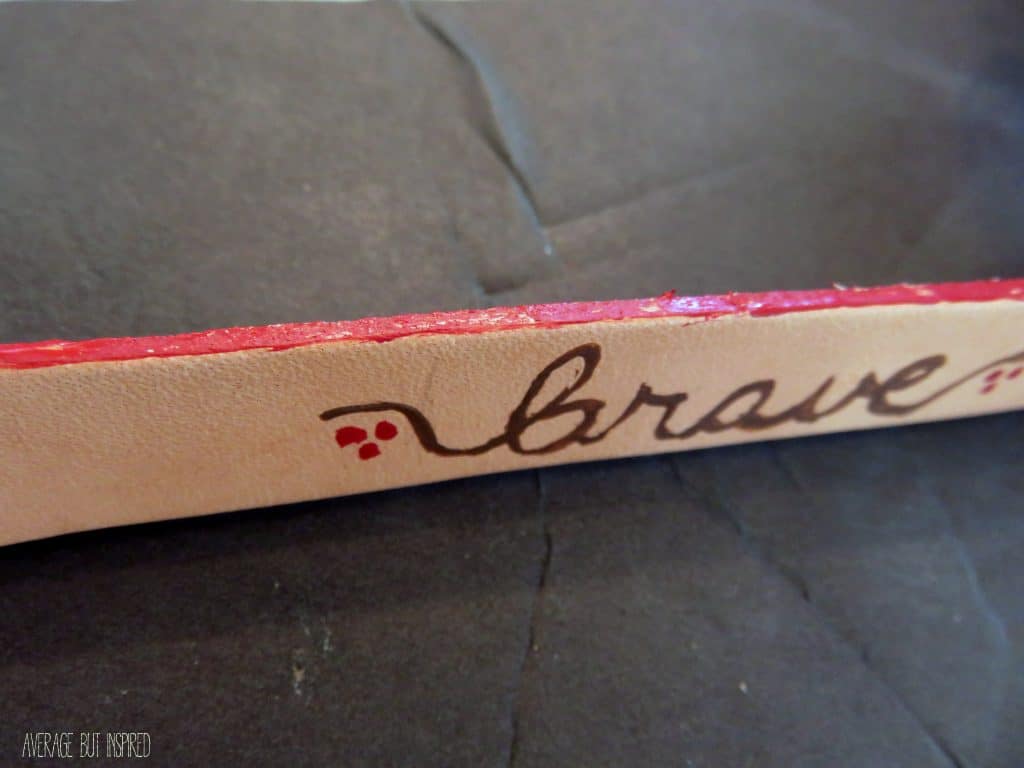 And that was it! So easy!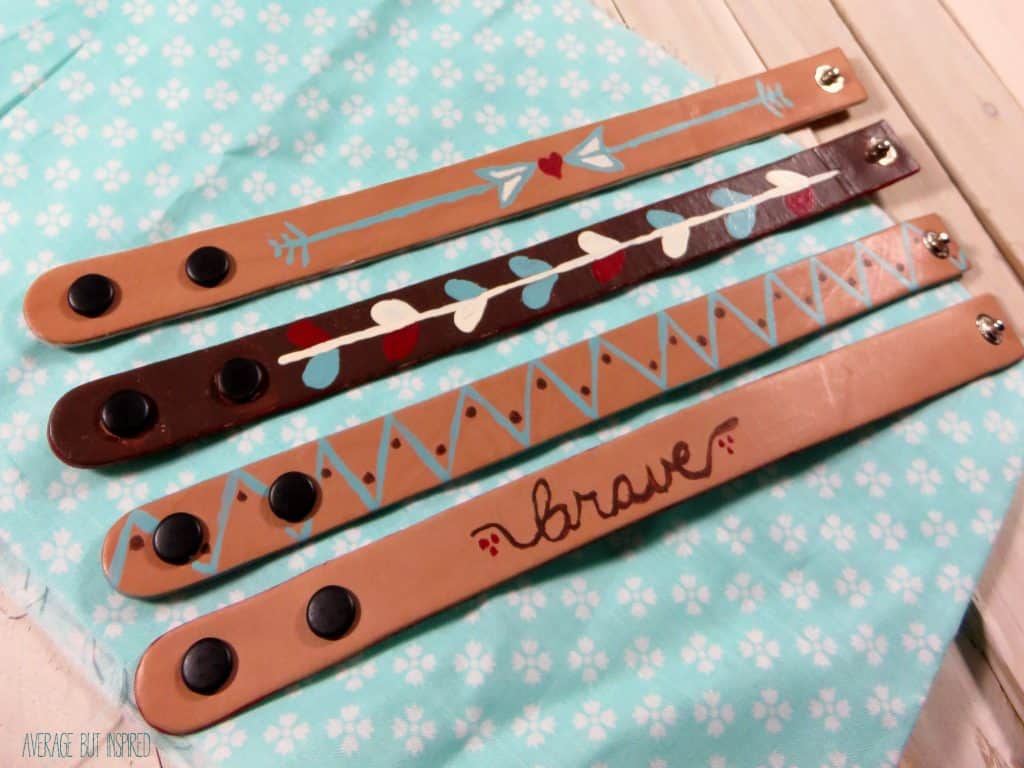 The customization options are endless – you could paint people's names, meaningful words, patterns, designs, etc. Get as creative as you want!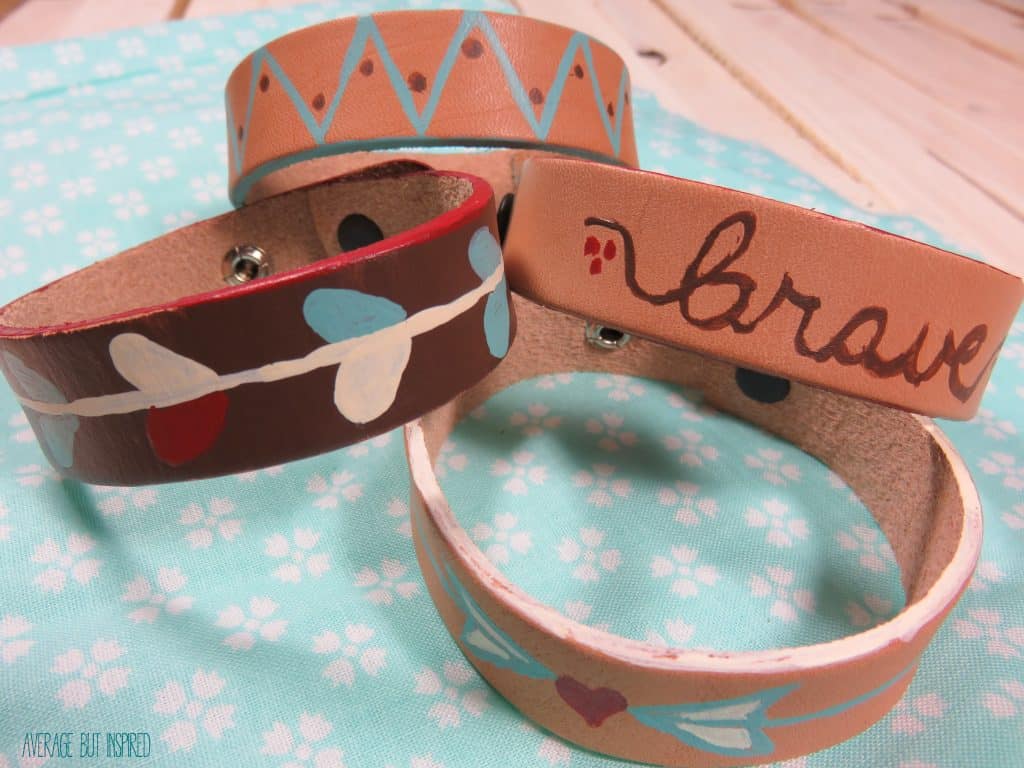 And then, feel amazing when wearing your creations and people ask you where you got them.
How would you customize your bracelet?
– Bre
To see where I'm sharing this post, please click here.