A lot of people hate Valentine's Day.
I am not one of those people.  I love Valentine's Day!
It is just so cute.  And it is a fun excuse to eat a lot of chocolate.  And wear pink.  And say cheesy things to special people.
So yeah, I dig it.
Part of my Valentine's Day celebration this year involves this cute light up heart Valentine's Day art that I made for my home.  It's bold and fun, and my favorite part is that it SHINES, day or night!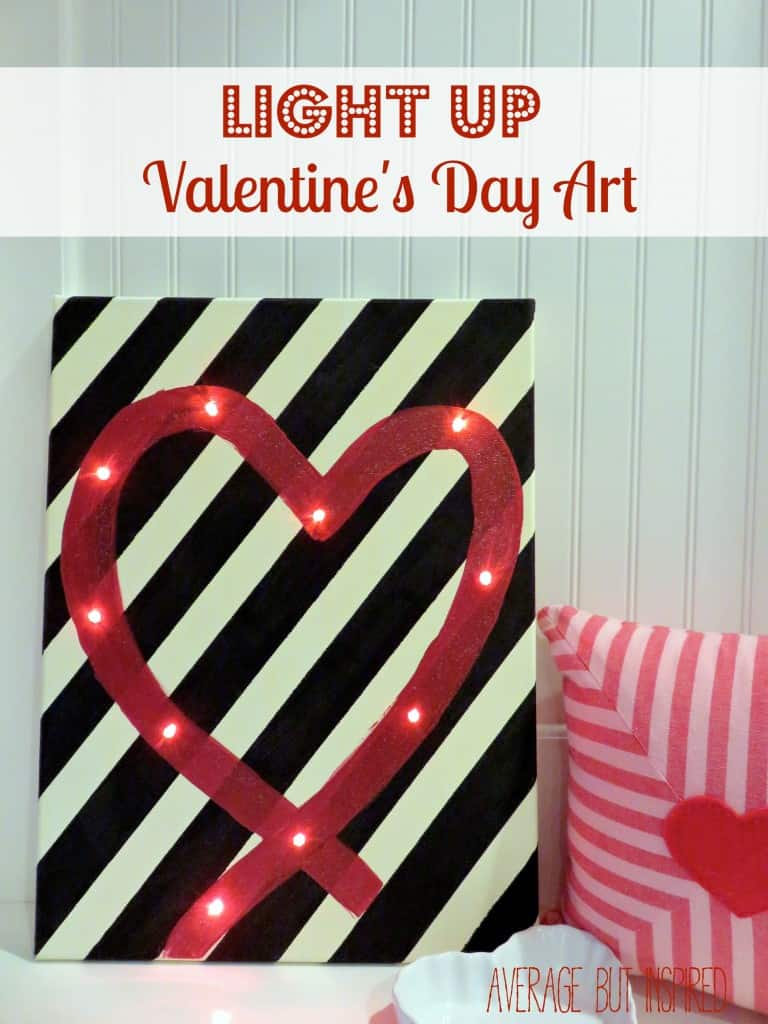 It was a really quick project that my little guy helped me with (he loved helping poke the lights through the canvas).
SUPPLIES
Blank artist's canvas
Acrylic paint in colors of your choice (I used ivory, black, red, and red glitter)
1″ foam brush
Painter's tape
Pencil
Scissors or other object with a sharp tip
Battery operated string lights
Hot glue gun
INSTRUCTIONS
First paint your canvas the desired background color.  I used ivory, which ended up looking a little more yellow than I would have liked.  Le sigh.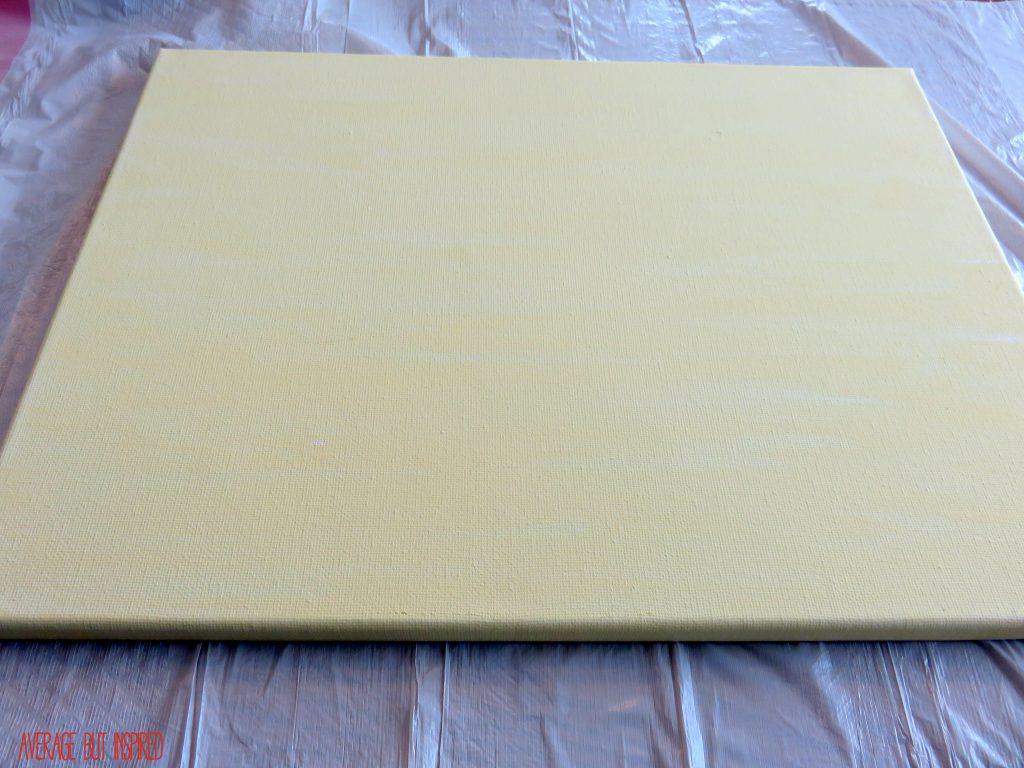 Next, I taped off diagonal lines across my canvas and painted over the entire thing with black acrylic paint.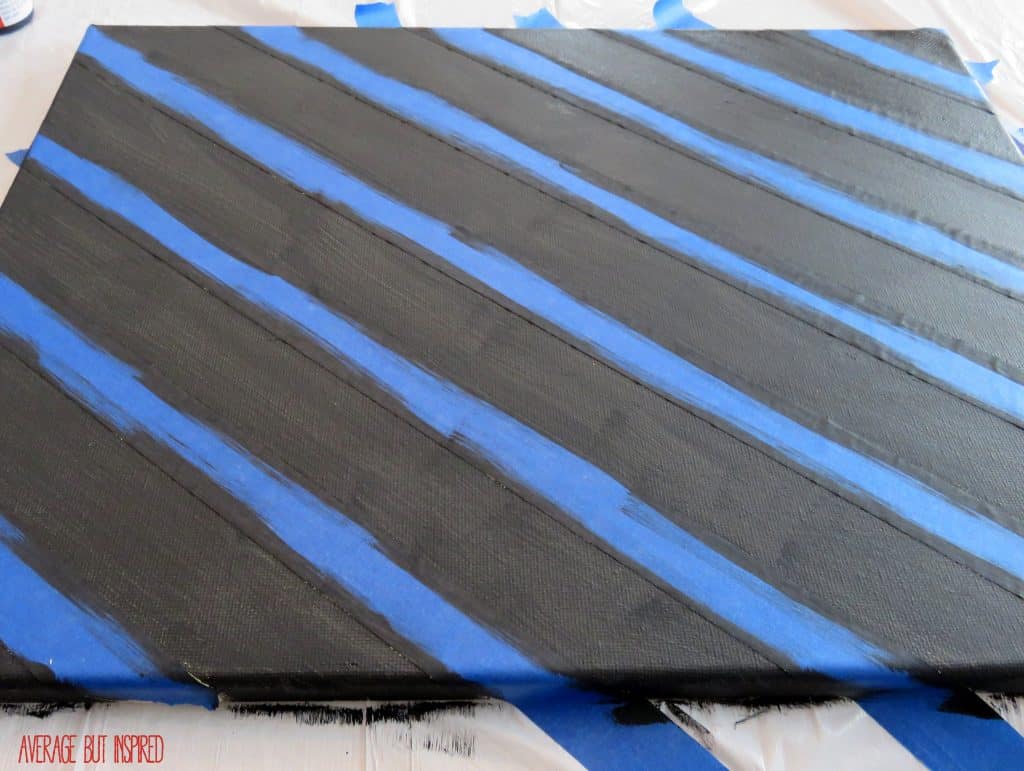 After the paint dried, I removed the painters tape. I then painted a red heart on the canvas.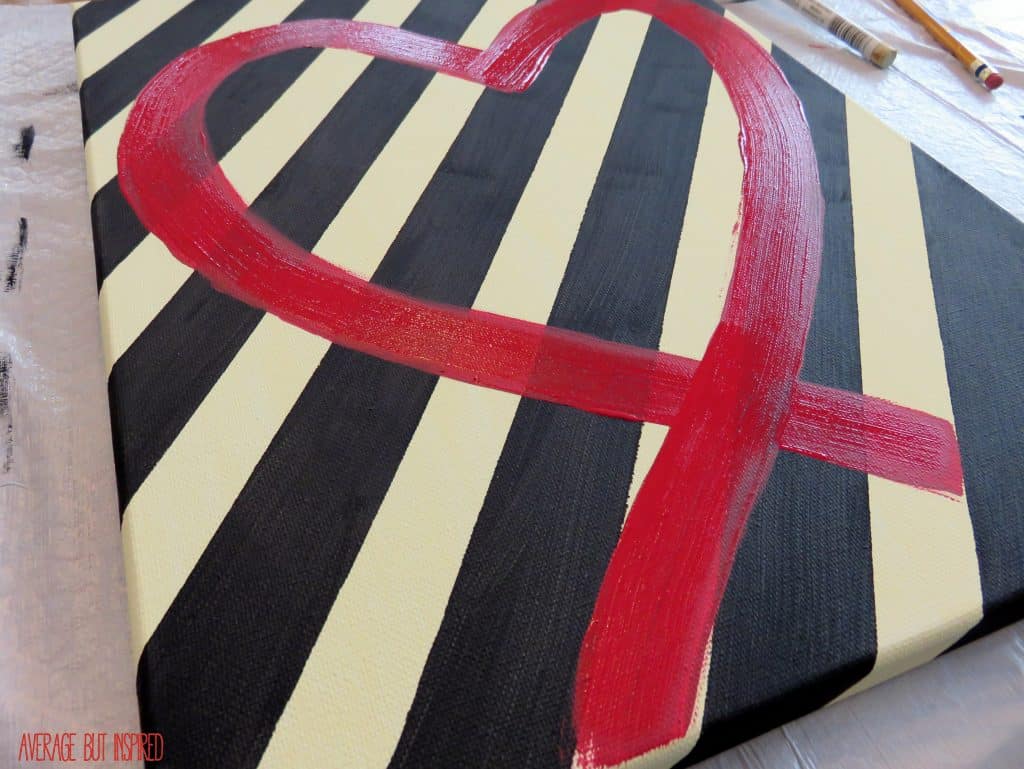 Then I added some red glitter paint on top for good measure. I looooove glitter.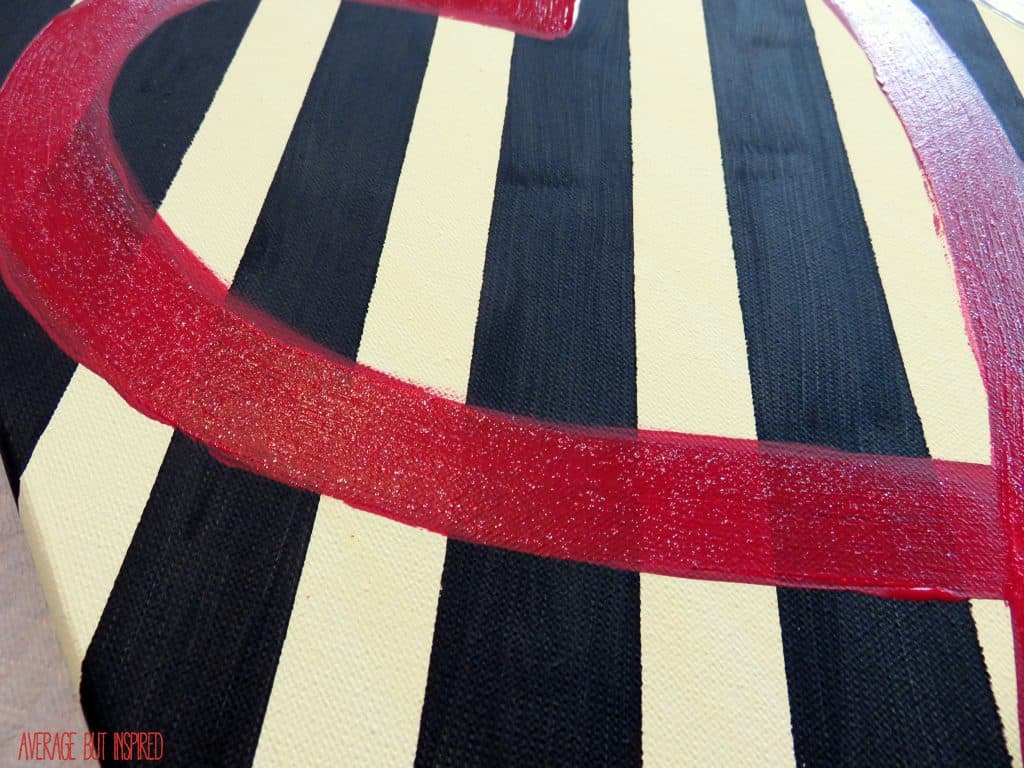 Once the paint dried, I marked ten dots on the heart with my pencil. I then used some random poking tool (I think it may be a thread snipper from that time I tried to sew a couple of years ago), to poke holes through the canvas.  I was REALLY careful not to rip the canvas.  It's very delicate, so be gentle.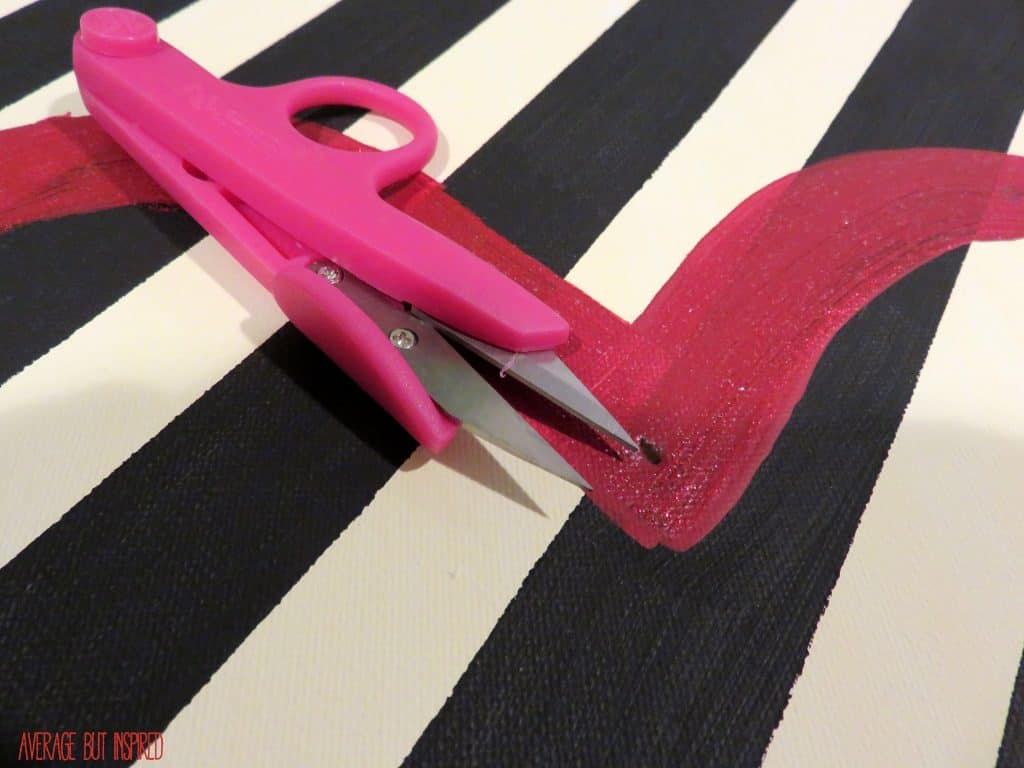 Finally, I turned the canvas over and placed the mini lights through the holes. I held them in place with hot glue, which really helped to stabilize them. I taped the battery back to the bottom part of the canvas and that was it!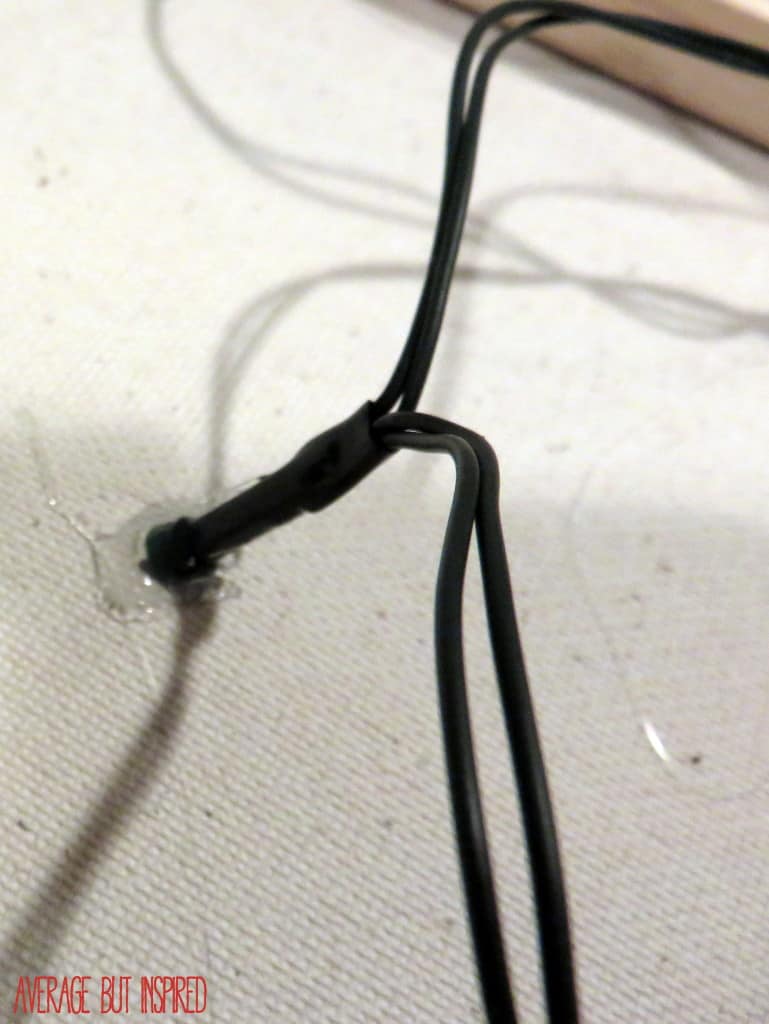 As you can imagine, my kiddos love this Valentine's Day decoration and are constantly begging me to make it light up. I'm sort of hoping the novelty wears off soon . . . but then again, maybe not.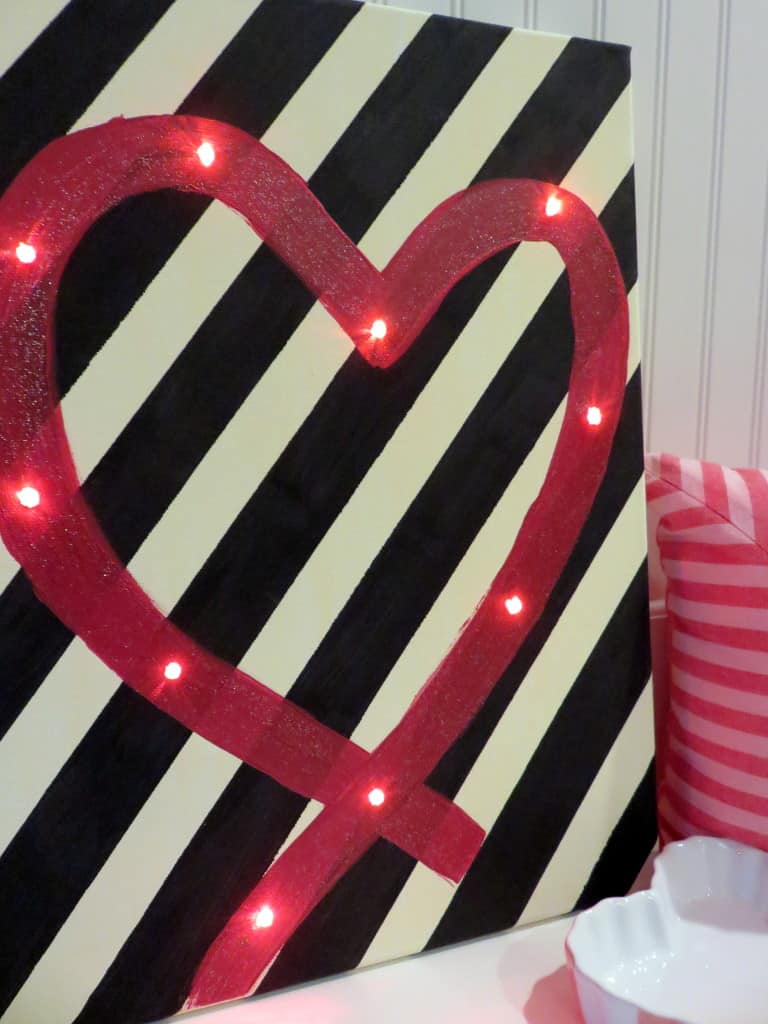 I've got another fun Valentine's Day post planned for later this week, so make sure to check back!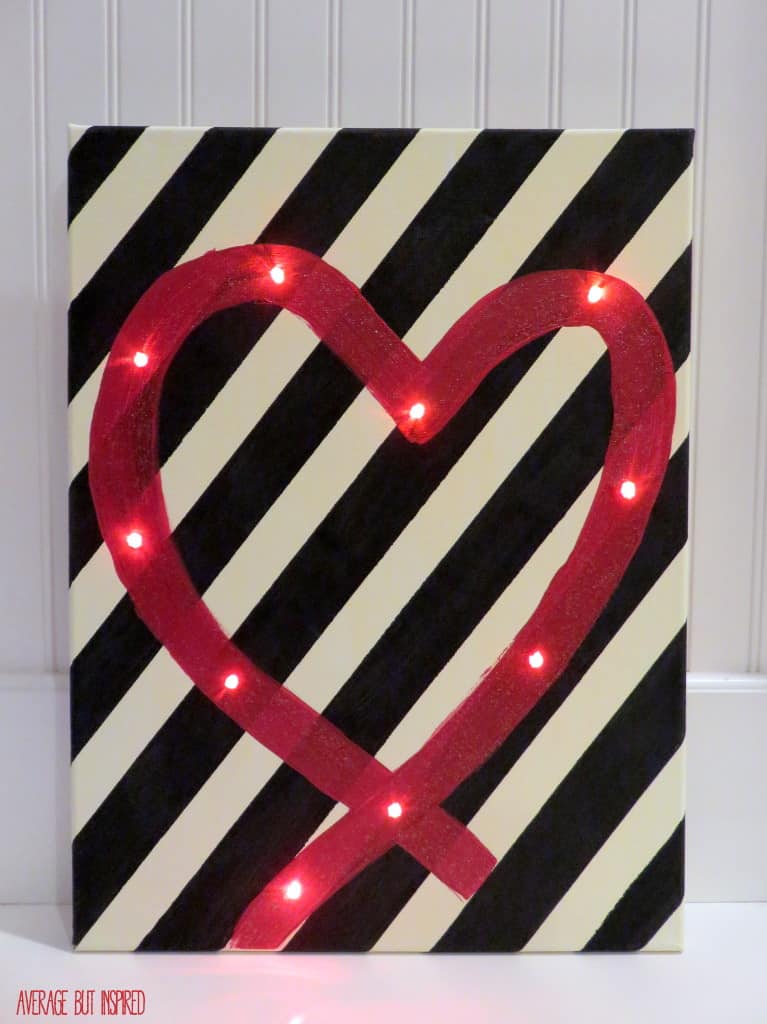 – Bre
To see where I'm sharing this post, please click here.