You know those moments in life when you realize that you've been given a HUGE opportunity, and you just can't quite believe it?
I'm living one of those moments today.
Most of you probably won't understand what this means for me and this little blog here, but today I'm sharing my first contributor post on the amazing blog, Designer Trapped in a Lawyer's Body.  Tasha, the brains behind Designer Trapped, has gained an enormous following as a result of her creative and thrifty ideas for the home, and the fact that I get to share an idea with her readers is BEYOND ME!  (If you happen to be one of those readers who has graciously popped over to check out Average But Inspired, THANK YOU for visiting!)
So anyway, please be a dear and visit me there today, where you will learn how I transformed some old Melissa & Doug toy storage containers into super cool vertical succulent gardens!  Here is the "before" picture . . . I promise you will not believe what these look like now!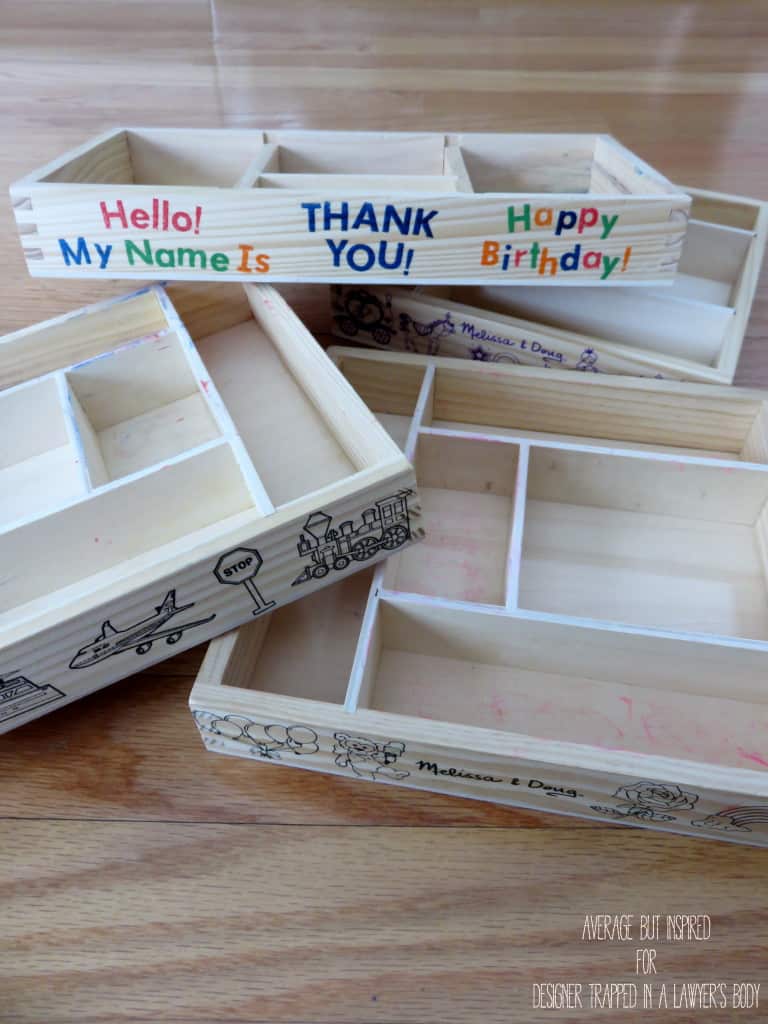 I'll be responding to comments on that post as well as here, so if you visit, let me know what you think!
In the meantime, I hope you have a WONDERFUL weekend!
– Bre