It's the second Wednesday of the month so that means it's time for the Monthly DIY Challenge!  If you don't know what the Monthly DIY Challenge is, every month some blogger friends and I team up to create our own projects that revolve around a certain theme or item.  This month we're bringing you some fabulous trash to treasure projects!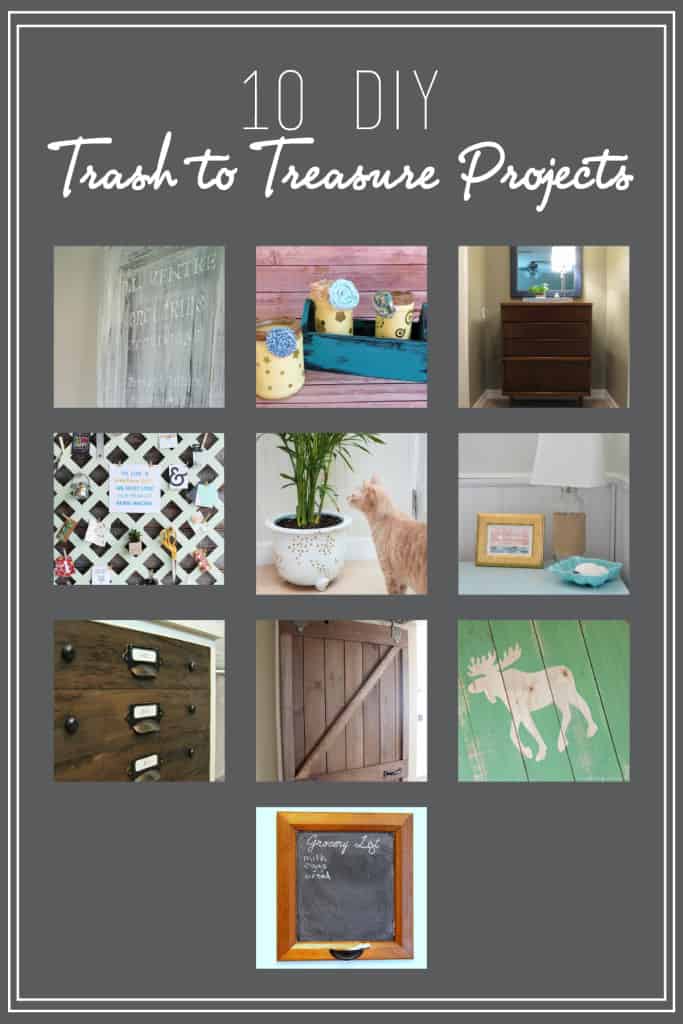 I've got these cool empty food jar candle holders to share!  After you've checked them out, make sure to check out the other great projects, which are linked at the bottom of this post!  

Keeping with the spirit of this challenge, I literally dug these jars out of the recycling bin. Awesome.  And classy.

I cleaned them reeeeealy well, because who wants pickle juice or marinara sauce on their candles?  Gross.  Then I scraped off the labels and washed them with window cleaner. Once dry, I covered them in stickers.  


I mixed up a concoction of chalky-finish paint and multi-surface paint, and covered my jars.  


After the paint dried, I removed all of the stickers to reveal the glass beneath.  There were some spots where the paint bled underneath the stickers, so I scraped that off with a knife.  No biggie.


Since I'm planning to use these outside, I sprayed them with a high-gloss topcoat, but a sealer is totally optional.  Then I added twine to two of the jars and a ruffled burlap ribbon to the other, made some fabric rosettes, and hot glued everything to the candle holders.  This was super important for hiding the "best if used by" dates printed near the tops of the jars, and the "Prego" that's part of one of the other glass jars.  


Then for some more trashy fun, I fixed up a little wooden caddy that I'd gotten at Goodwill last year. It was white with strange people who were skiing on it. I totally forgot to take a before picture (duh!), but basically, I painted it, cut the handle off to make room for the candle holders, and added a twine handle of my own.  


I can't wait to take these out on the patio this summer! Cuteness will abound and the light will flicker through the clear designs on the jars.
Thanks for checking out my painted food jar candle holders. Now go see what fabulous trash to treasure projects my friends came up with!
– Bre
To see where I may be sharing this post, please click here.