Wire baskets are EVERYWHERE! Step into any store that sells home decor or crafting items and you're bound to find a million wire baskets that you love.
It makes sense because these fabulously utilitarian objects look just a little bit prettier with their interesting metal finishes and/or lovely liners. Plus, they work with just about any style of decor.
But you know what – left to their own devices, wire baskets will scratch the h-e-double-hockeysticks out of whatever surface you set them on. I'm talking mean, ugly scratches that will make you want to throw your once beloved wire baskets out the window.
But luckily I figured out a SUPER SIMPLE SOLUTION to this problem, so I had to share my method of how to prevent wire baskets from scratching your surfaces.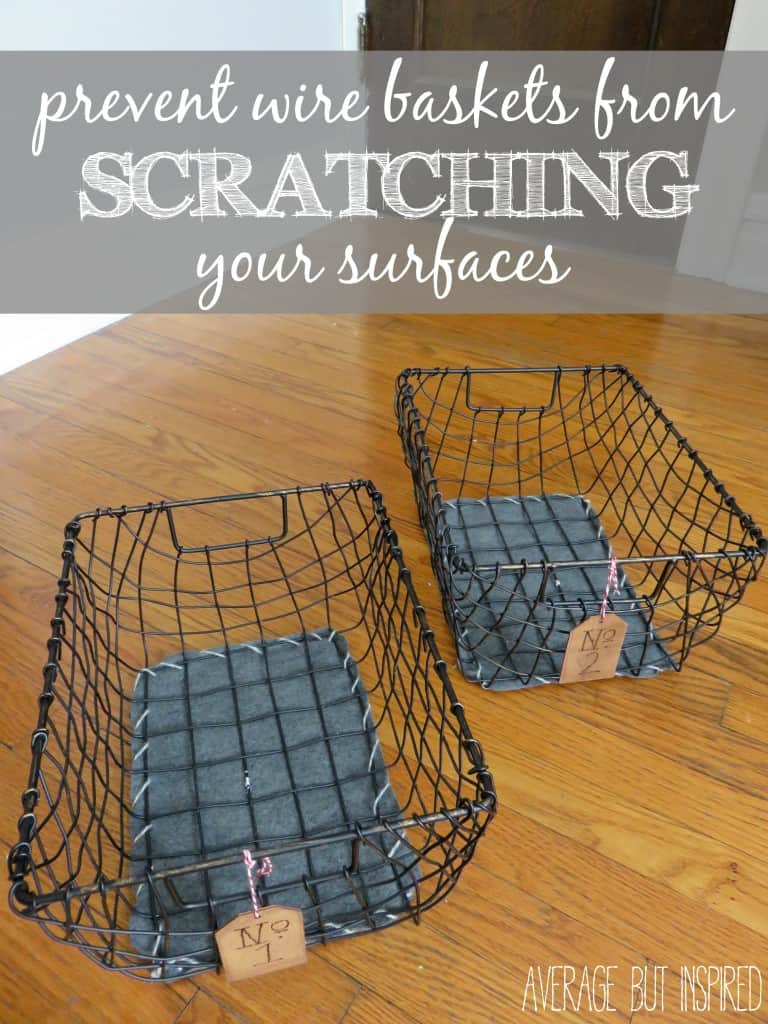 So back when I did my son's Vintage Aviation Room Makeover, I purchased some cute wire baskets from Homegoods to use in his newly-painted bookshelf.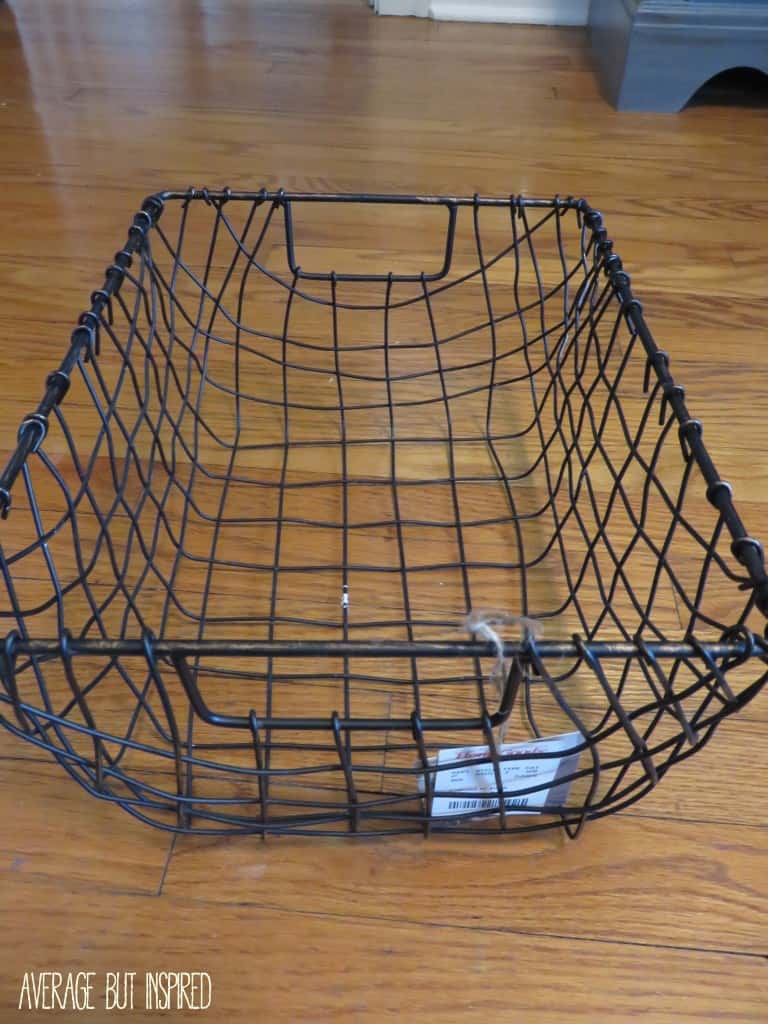 They looked super cool, and then I realized that they were totally scratching the shelves that I'd JUST painted. To say I was annoyed is an understatement. I contemplated getting rid of them, but then I decided to see if I could fix it. And I did!
Supplies Needed to Prevent Wire Baskets from Scratching Surfaces
To keep your wire baskets from scratching your furniture or floors, here's what you need:
Felt (the kind you buy at the craft store works great!)
Yarn
Large needle with a large eye to thread the yarn through
How to Keep Wire Baskets from Scratching Surfaces
First up, cut the felt to be slightly larger than the bottom of the wire basket.
Next, thread the needle with a long piece of yarn, and knot the end of the yarn. Start at one end of the basket and weave your way through the felt and the bars in the bottom of the wire basket.


Make your way around the entire basket. Once you've gotten back to your starting point, remove the needle and tie off the other end of the yarn. Trim any excess yarn.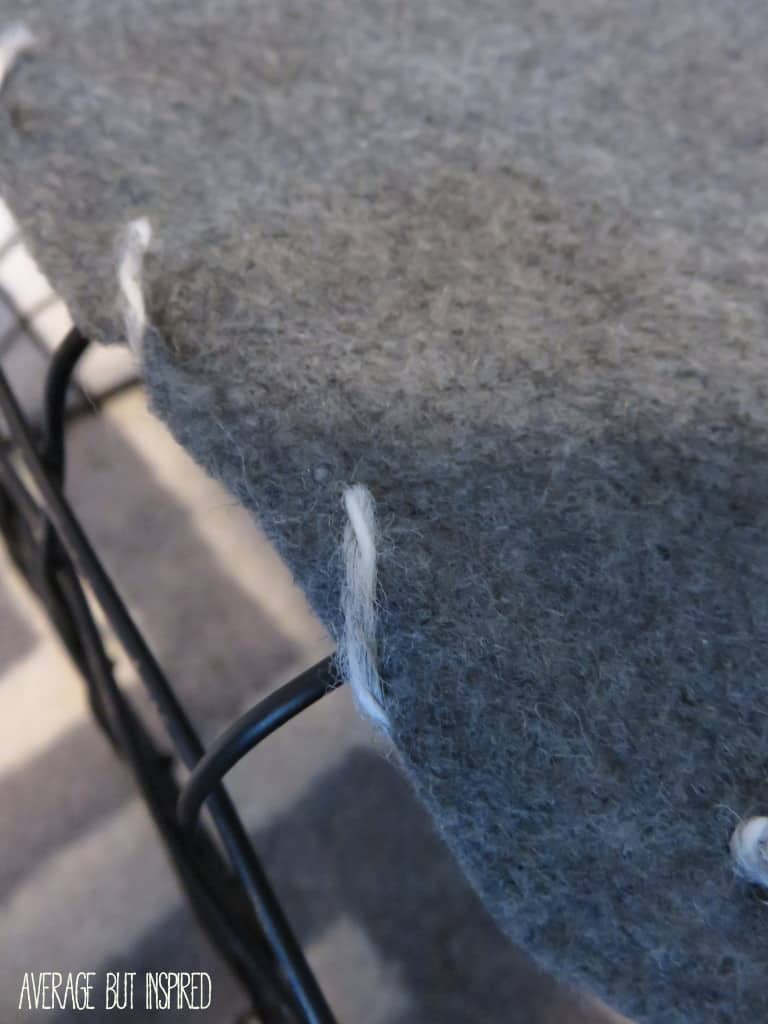 Once you've finished, the bottom of the basket will look like this: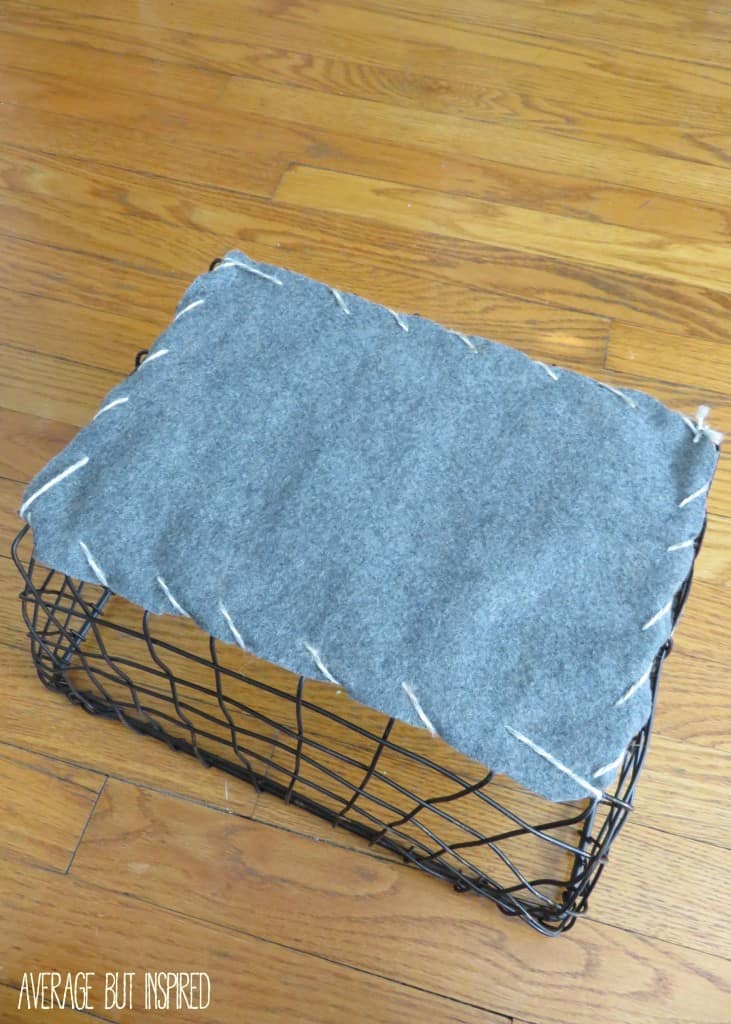 But once the basket's actually in use and filled with all-the-things, you'll never even notice the felt on the bottom (or any scratches on your furniture)! This is especially true if the felt color matches or coordinates with the surface on which you're placing the wire basket.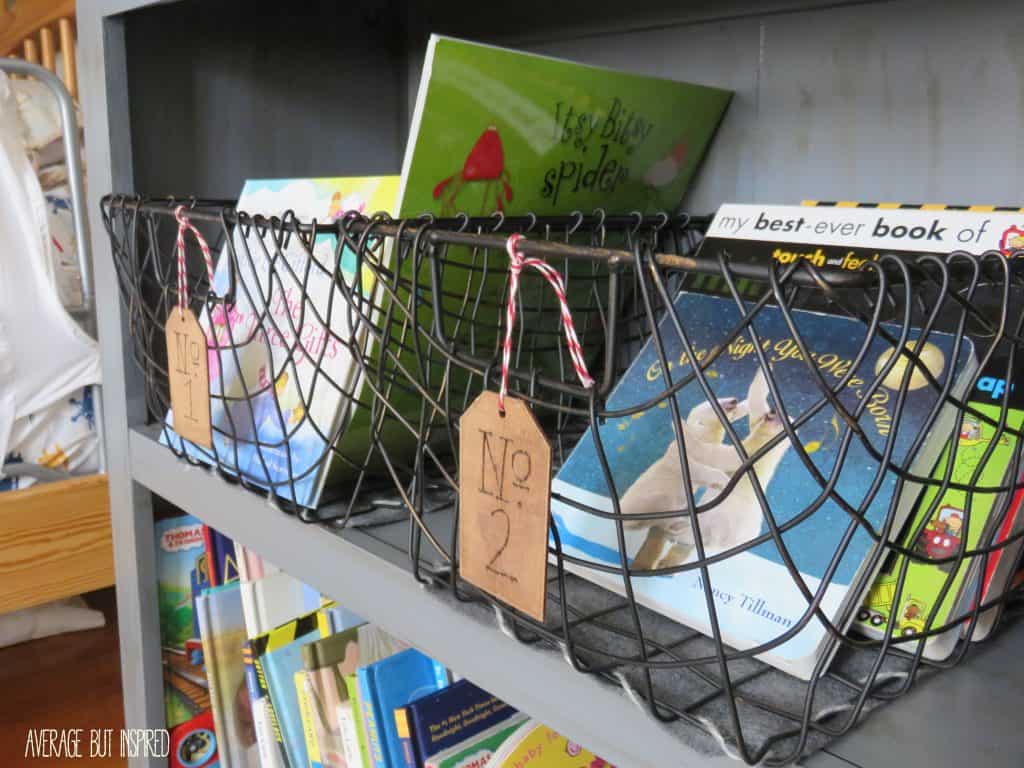 Trust me, if you don't do anything to prevent wire baskets from scratching your surfaces, you will regret ever having purchased them for your home. This simple fix makes all the difference and will last SO much longer than stick-on furniture pads!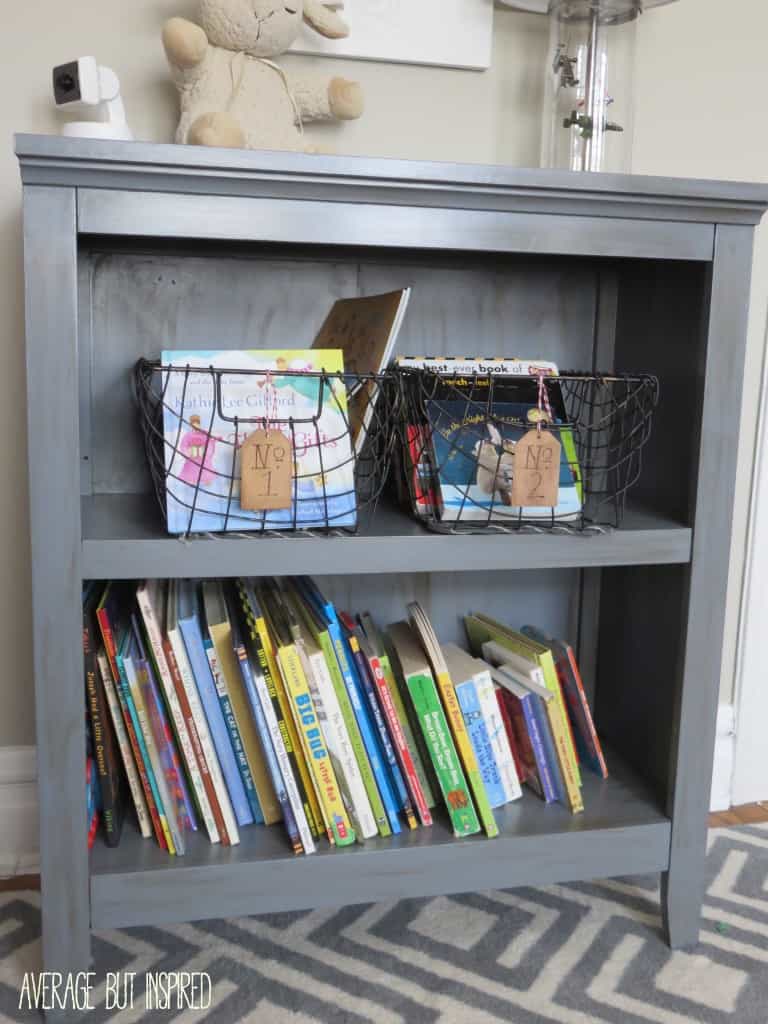 – Bre