At every summer barbecue or family get together, for as far back as I can remember, my mom has made a DELICIOUS pasta salad that's filled to the brim with fresh veggies and zesty flavor. I look forward to it every time I know she's making it!
During a recent heatwave, I needed a filling and tasty dinner for my family that could be served cold. I despise eating hot and heavy foods when it's above 90 degrees outside! So I grabbed my mom's famous pasta salad recipe and gave it a little twist that makes it a perfect meal instead of a side – cheese tortellini!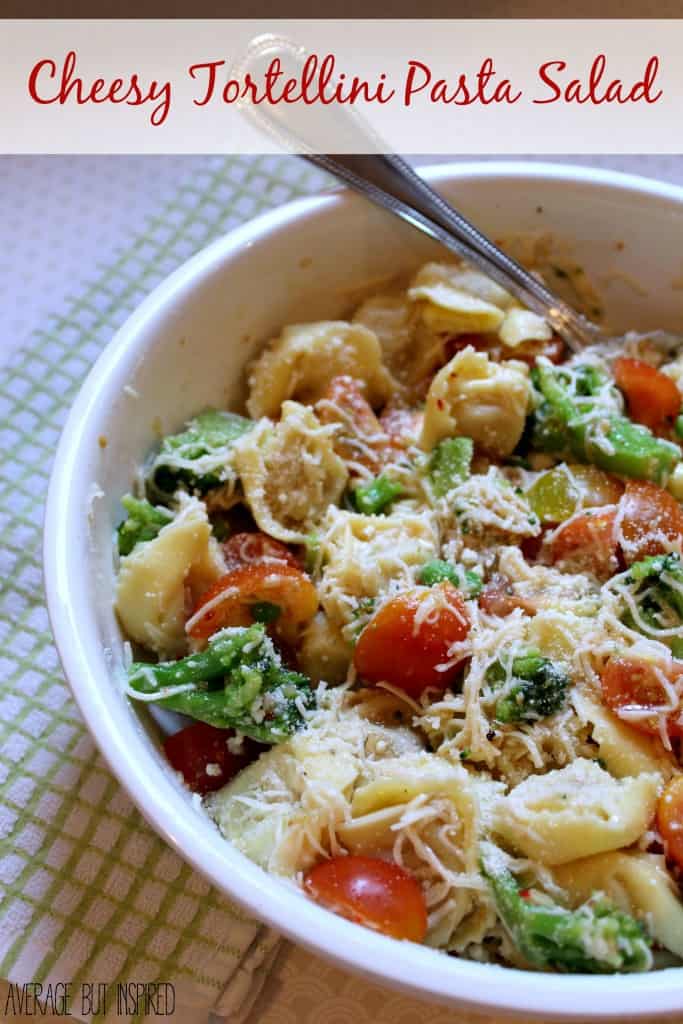 The best thing about this recipe is that it doesn't require you to turn on your oven at all. Such a win in the summer!  The cherry tomatoes, broccoli and peas give you a good dose of vegetable goodness, too!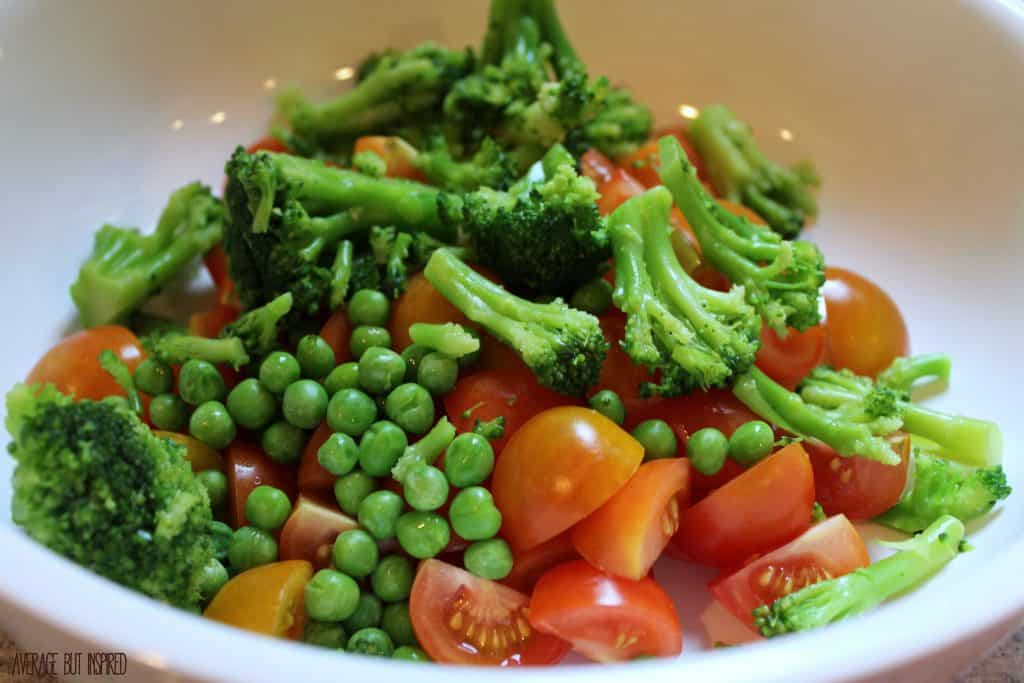 Then, the cooked cheese tortellini adds some creamy flavor, and a little extra heft when served as a meal.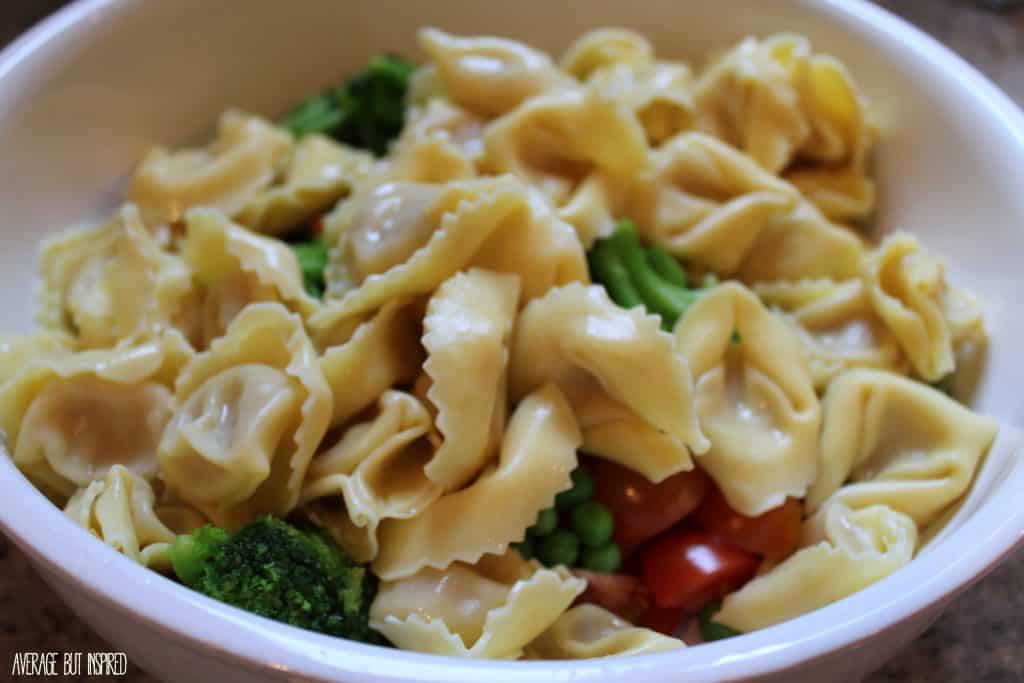 But probably the most important ingredient of all is the Wish-Bone Robusto Italian Dressing! It adds so much flavor and a little zing that's like a party in your mouth.  Oooooh yeah.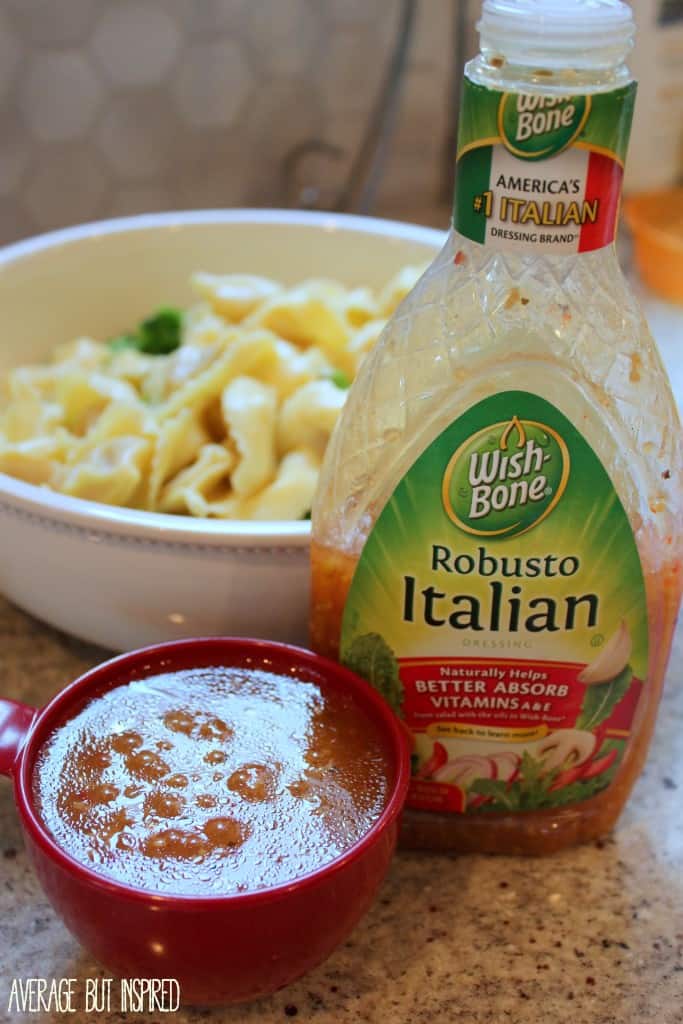 Add a little more cheese, stir it all together, and ENJOY!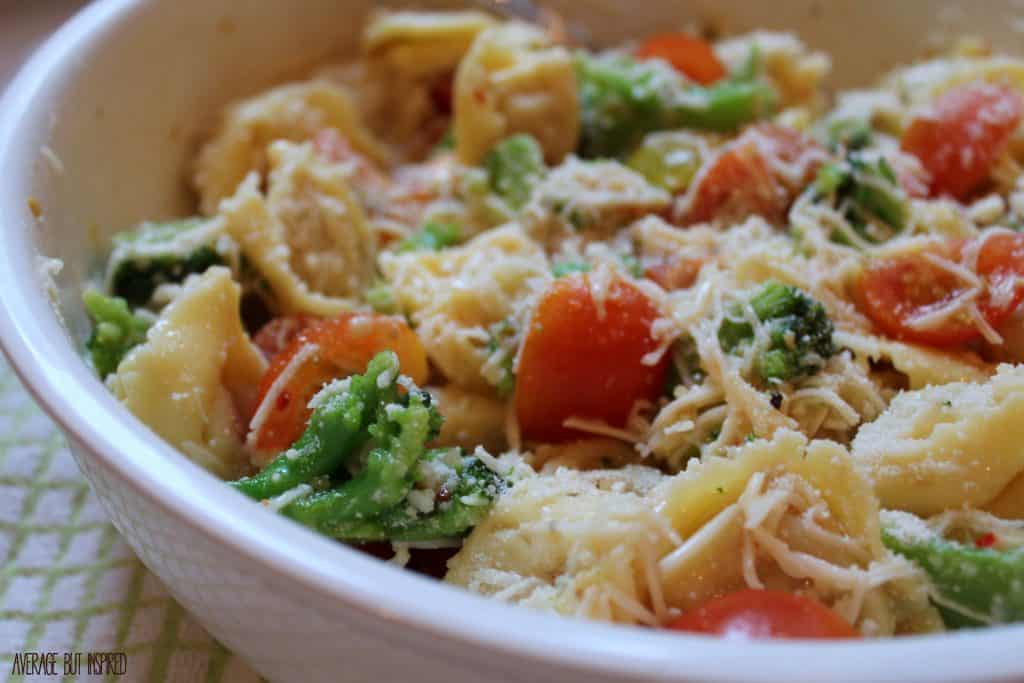 Honestly, I don't think I could ever get sick of this salad. It is that good.
Cheesy Tortellini Pasta Salad
Ingredients
Refrigerated cheese tortellini (approximately 9 oz.)
Container of cherry tomatoes, quartered
1.5 cups of cooked broccoli florets
1/4 cup of frozen peas, thawed
1 cup of Wish-Bone Robusto Italian Dressing
8 oz. shredded mozzarella cheese
1/4 cup of grated Parmesan cheese
Instructions
Cook tortellini according to package directions. Let cool completely.
Combine quartered tomatoes, broccoli florets, and peas in a large bowl. Add cold tortellini to the bowl.
Add Wish-Bone dressing and cheeses to bowl.
Gently stir and chill in refrigerator until serving.
https://averageinspired.com/2015/08/cheesy-tortellini-pasta-salad.html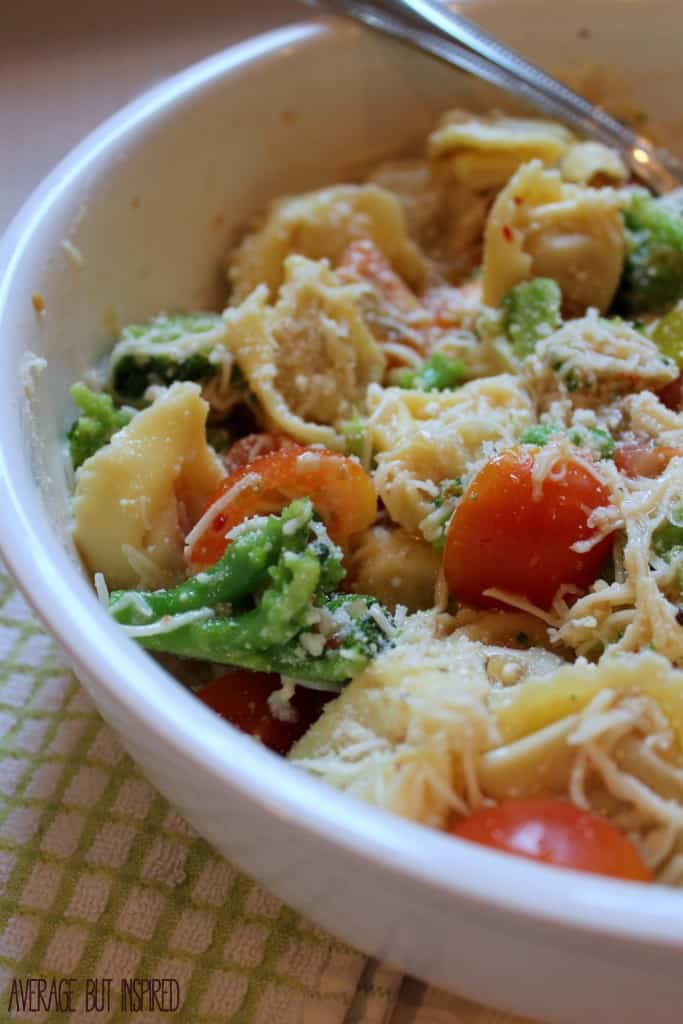 And let me just say that if you don't like this cheesy tortellini pasta salad, take it up with my mom.
– Bre
I Bet You'll Like These Posts, Too!