A couple of months ago I spotted the most PERFECT little rocking chair at Goodwill. You guys – it was $2.99. $2.99!!! I knew it was too small for my kids, but I snatched it up anyway because I enjoy buying things I have absolutely no need for.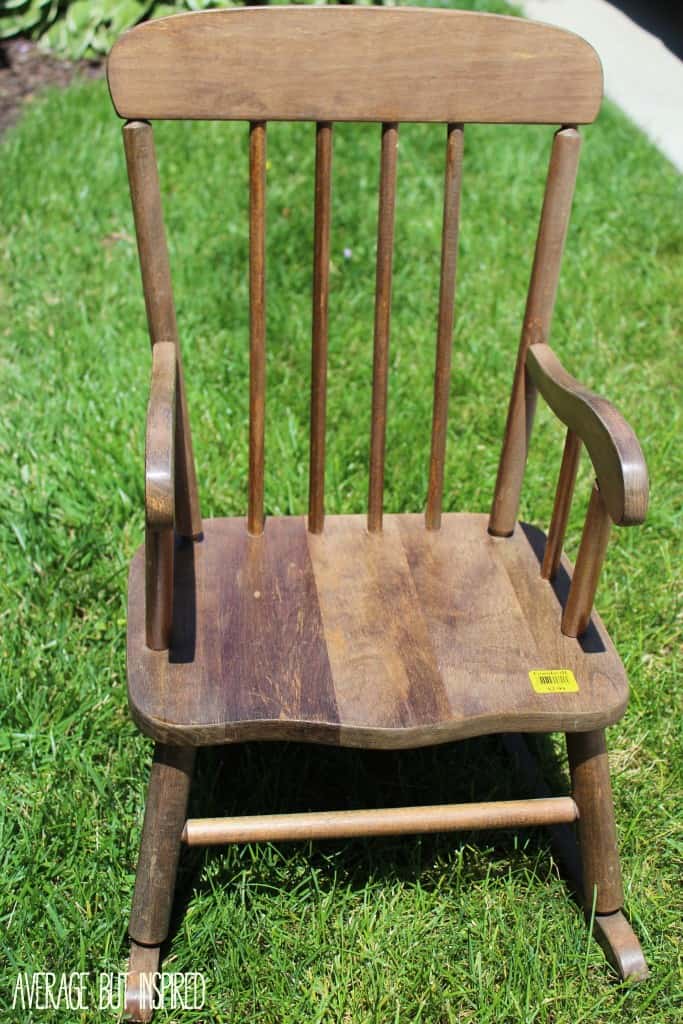 It sat in my basement until my husband gave me the dreaded ultimatum that he makes approximately every other month – "do something with it or I'm getting rid of it." So I decided to paint it for one of my oldest friends' new baby girl, Grace. They're moving to a new house next week and Grace will have her own little nursery, so I knew a pretty painted rocking chair would be a great addition to her room!
I started out by painting the top part of the chair in Country Chic Paint's Vintage Cupcake. (You may recognize the color from the Butterfly Bench Makeover I did in the spring.)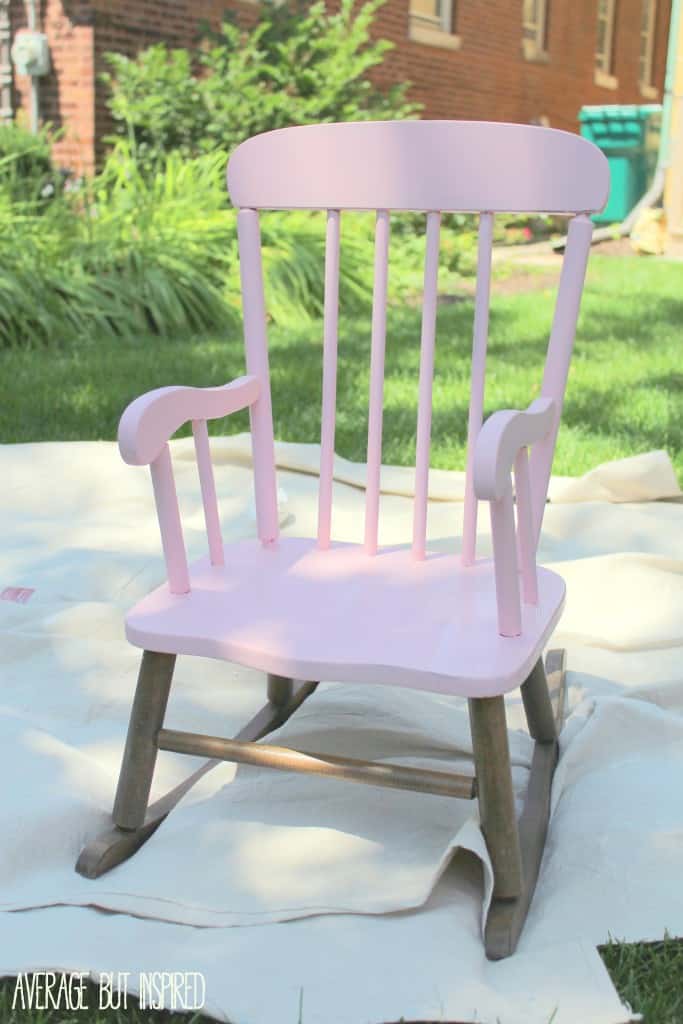 Next, I painted the bottom half in Americana Decor's Chalky Finish Paint in Everlasting. While I was at it, I watered down some of the Everlasting and brushed it over the Vintage Cupcake for a cute, whitewashed look.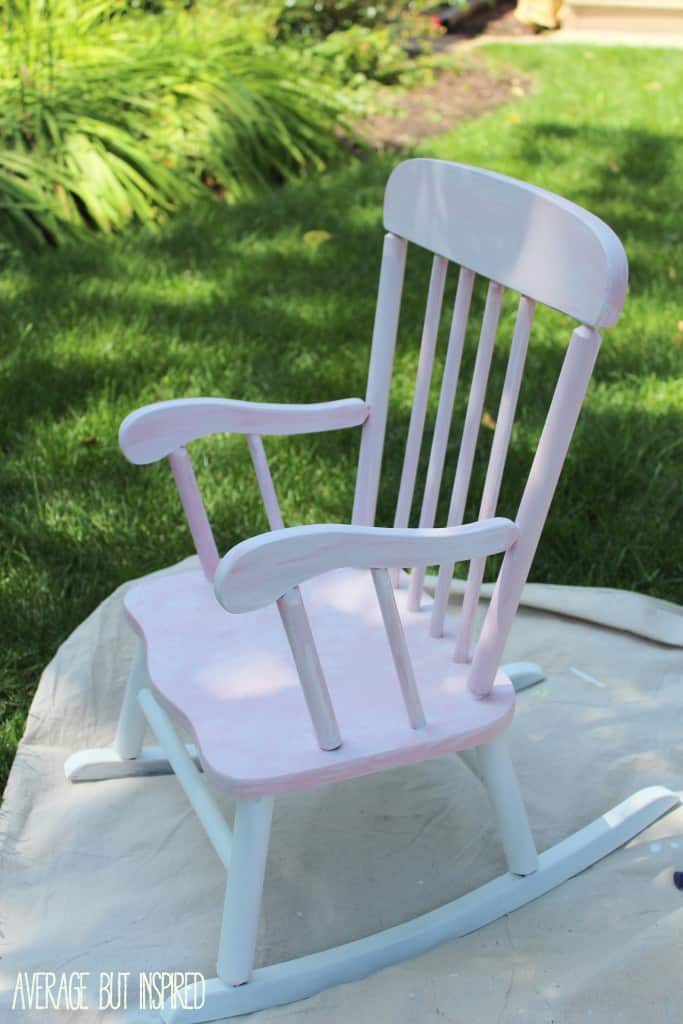 After it dried, I lightly sanded for a distressed look. Then I made a contact paper stencil of her name on my Silhouette Cameo, and painted it on in metallic gold acrylic paint. Once that dried, I finished the entire chair with a coat of Country Chic Paint's Pearl Wax. I am OBSESSED with pearl wax because it gives a beautiful, all-over shimmer. It's perfect for a subtle, glam look that every four-month-old loves.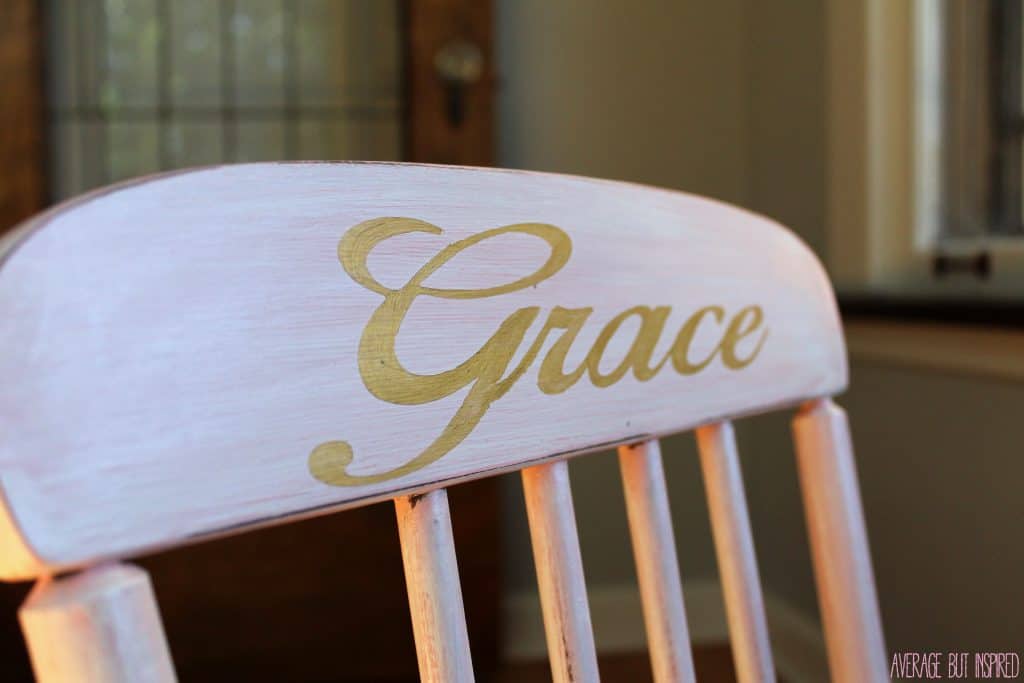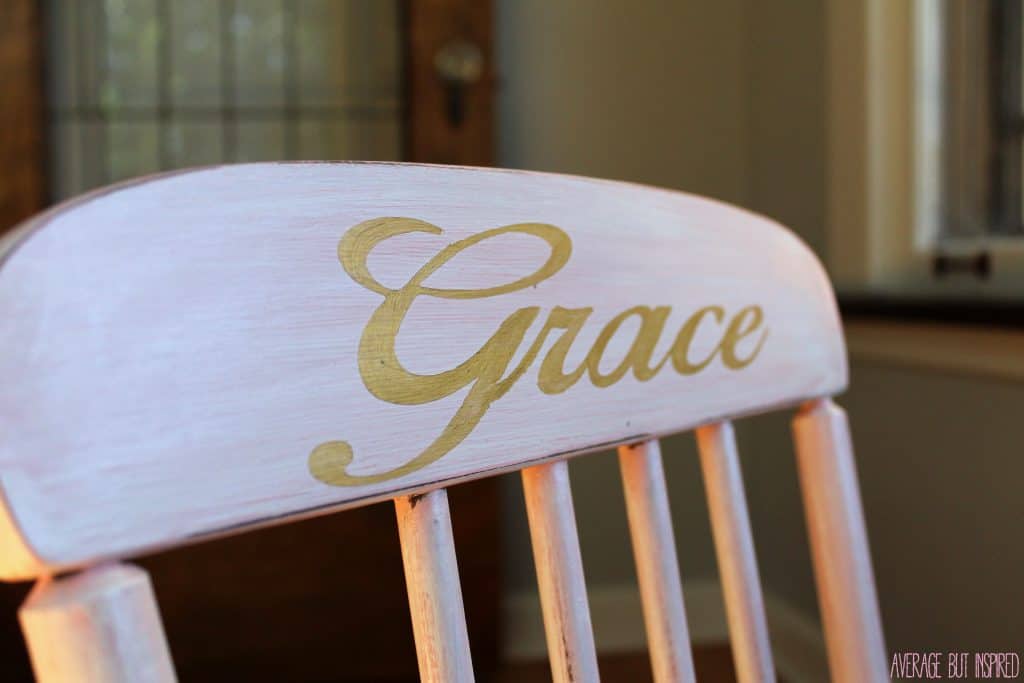 It turned out pretty cute, I think!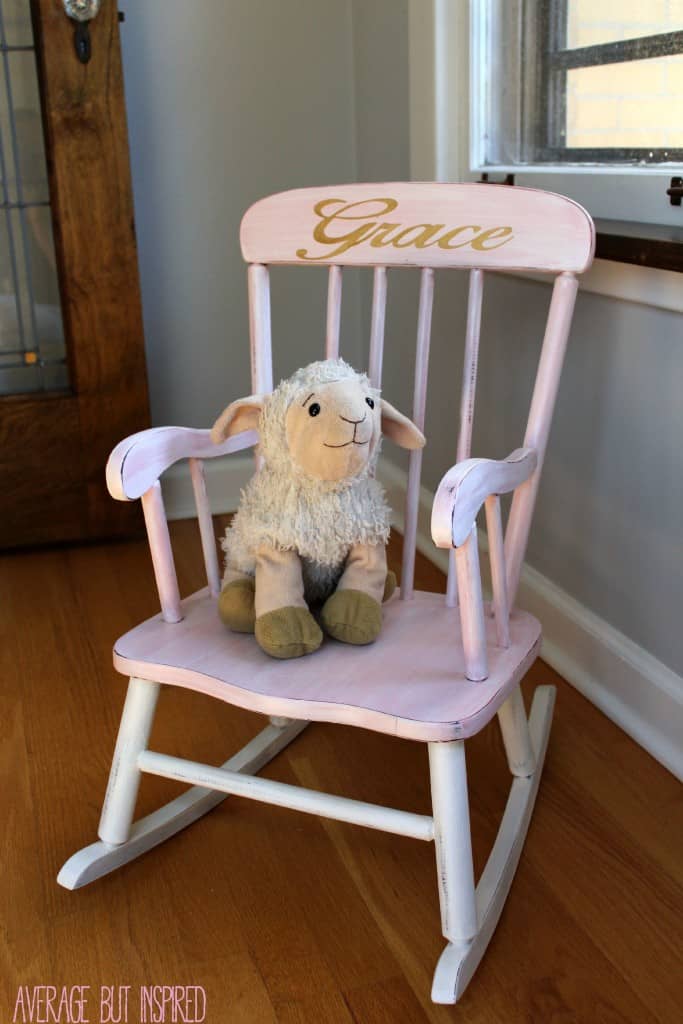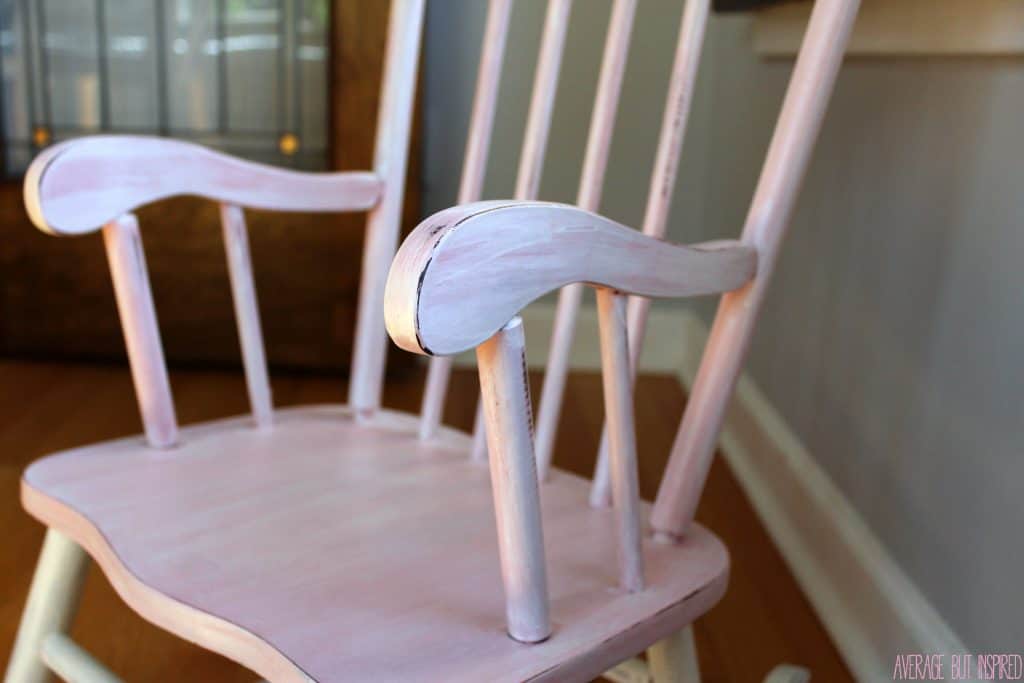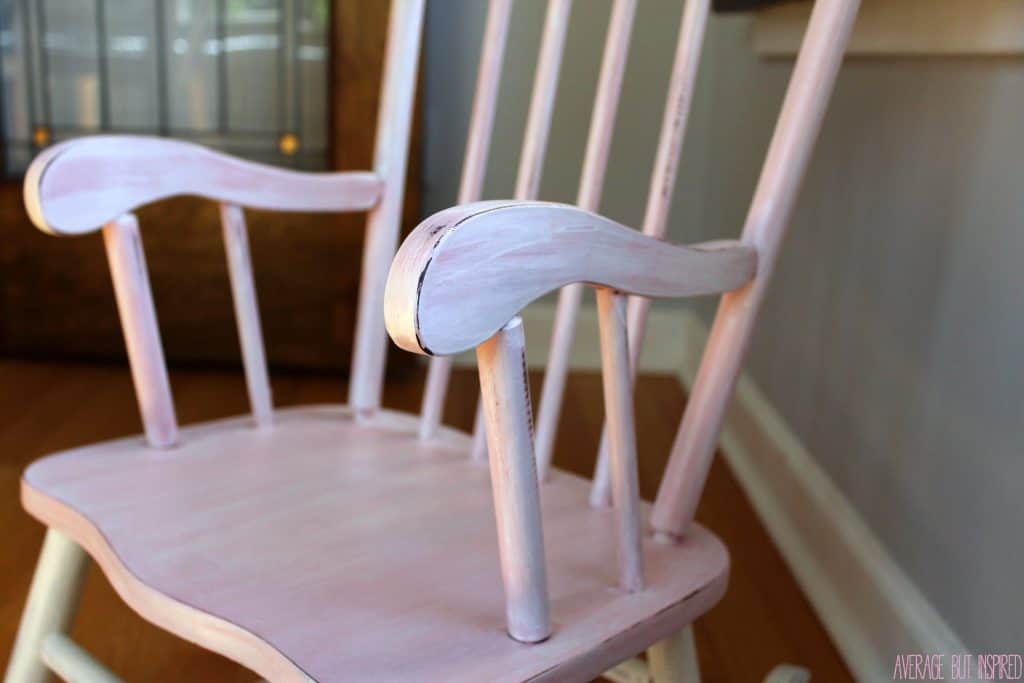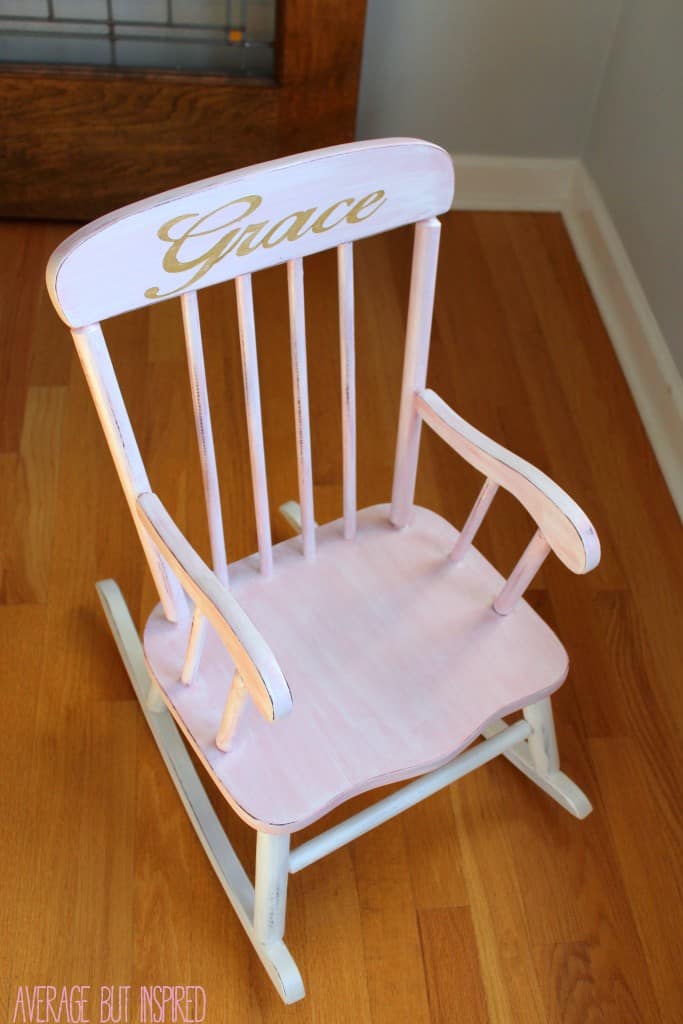 My daughter's favorite lovie, Lambie, was happy to model for this photo shoot. She sort of became a diva after appearing in the Butterfly Bench Makeover post.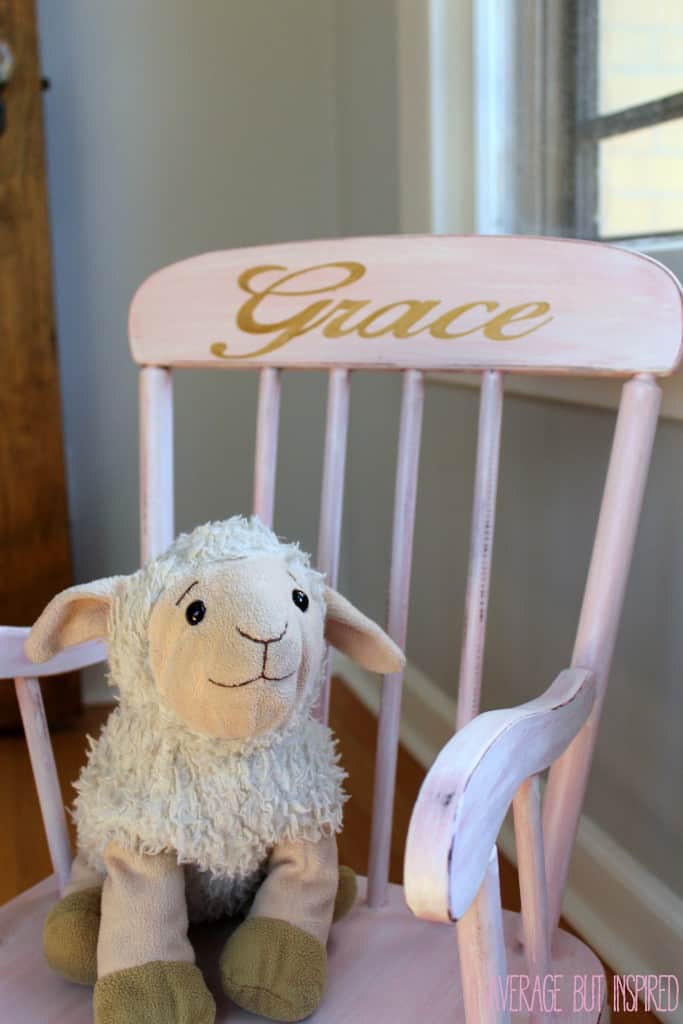 If you liked this idea, you can definitely replicate it. Michaels sells unfinished child size rocking chairs in-store for $49. With a 40% or 50% off coupon, you'll have an awesome gift for someone at an equally awesome price!
– Bre