One of my most favorite holidays is Halloween, and it's not because of the candy.  (OK, it may actually be because of the candy.  But let's pretend it's not.)  The crisp air, kiddos' excitement, and adorably tacky decor that accompanies the holiday all factor into my love of Halloween!  So it's no surprise that I like to start my decorating a tad bit early, like with this super cute fake pumpkin witch that I put together in under fifteen minutes!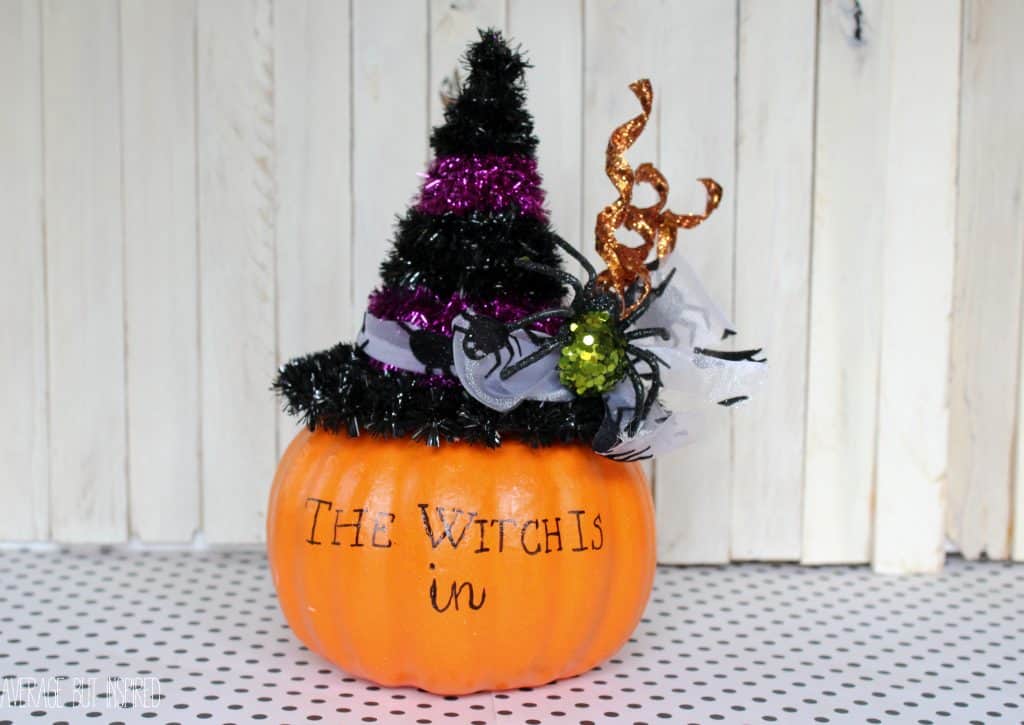 Supplies
You can find all of the supplies I used at your favorite craft store or even at the dollar store!  I got my fake pumpkin and witch hat at Dollar Tree, and everything else at Michaels.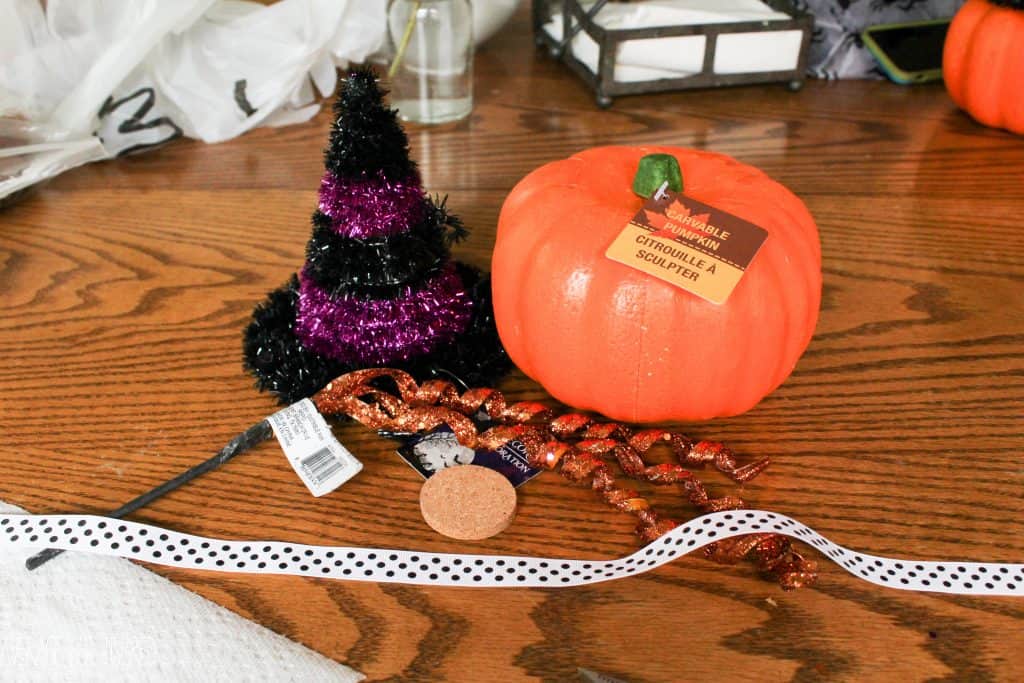 Small craft pumpkin
Small witch hat
Ribbon
Halloween floral pick
Glitter spider (or other embellishment for the hat)
Sharpie
Hot glue gun
How to Make a Fake Pumpkin Witch
I started out by popping a fun Halloween floral pick into the witch hat.  I loved this little spirally, sequiny thing!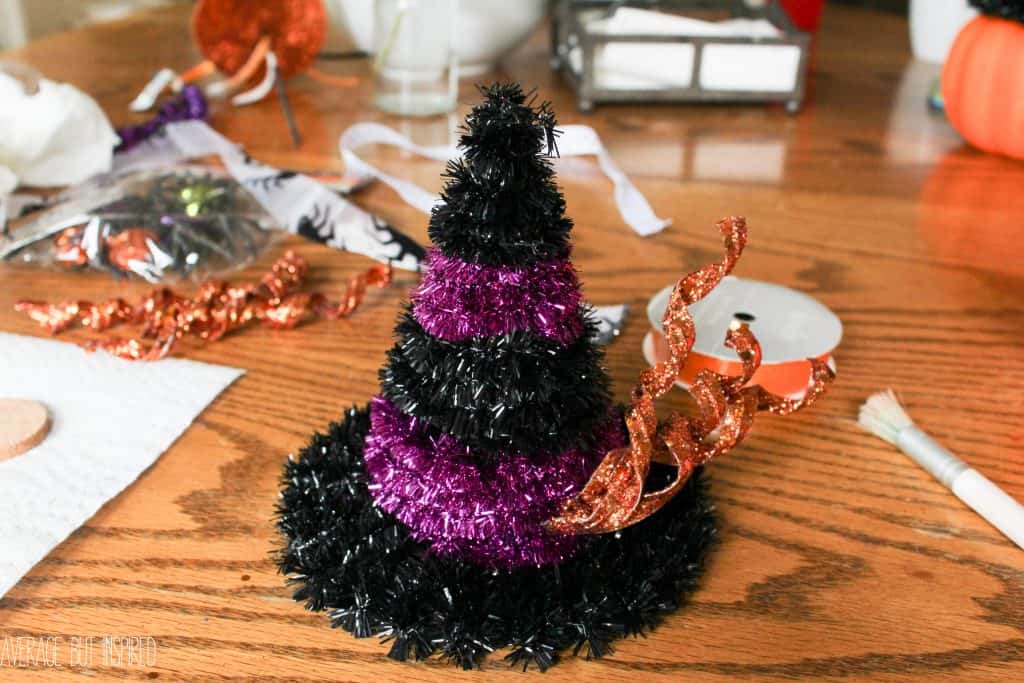 Next, I tied some sheer spider fabric around the brim of the hat and hot glued a sequin spider right on there.  Something about sequins makes spiders less creepy, no?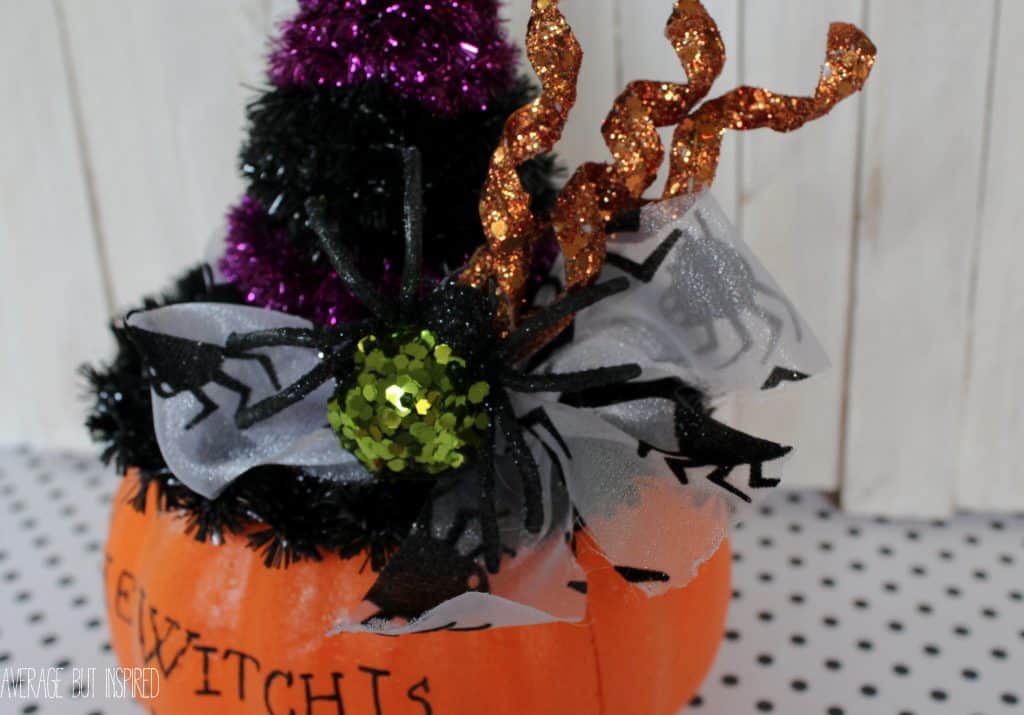 Once the hat was full of its embellishments, I hot glued it right on top of the pumpkin. Then I got out the old laptop and typed "The Witch Is In" in the Halloweeniest (that's a word, right?), fonts I own. I printed it out, placed it on top of my pumpkin, and traced the letters REALLY hard. I was mildly successful at making indentations of the words, so I used a Sharpie to trace right over them, directly onto the pumpkin! The lettering isn't perfect, but I'm blaming it on the fact that the pumpkin's curves messed with me!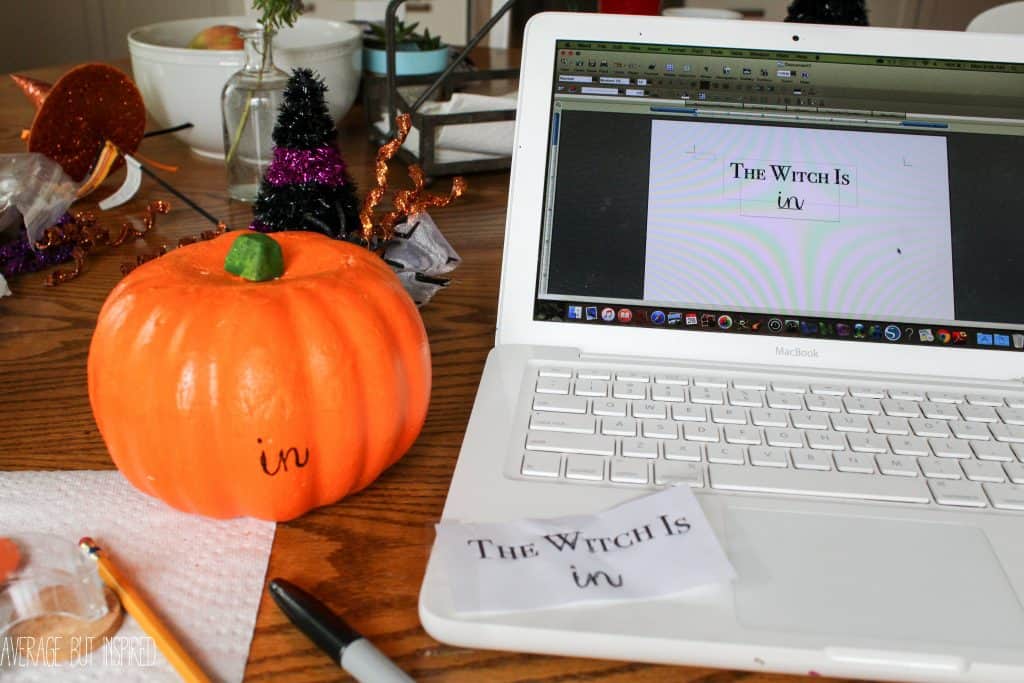 This little pumpkin witch looks cute on my foyer table, and it's making me excited to get the rest of my Halloween decor out!  (In case you're wondering, that tiny door next to my table is my mailbox.  The mail comes into my house.  That's convenience, I tell ya.)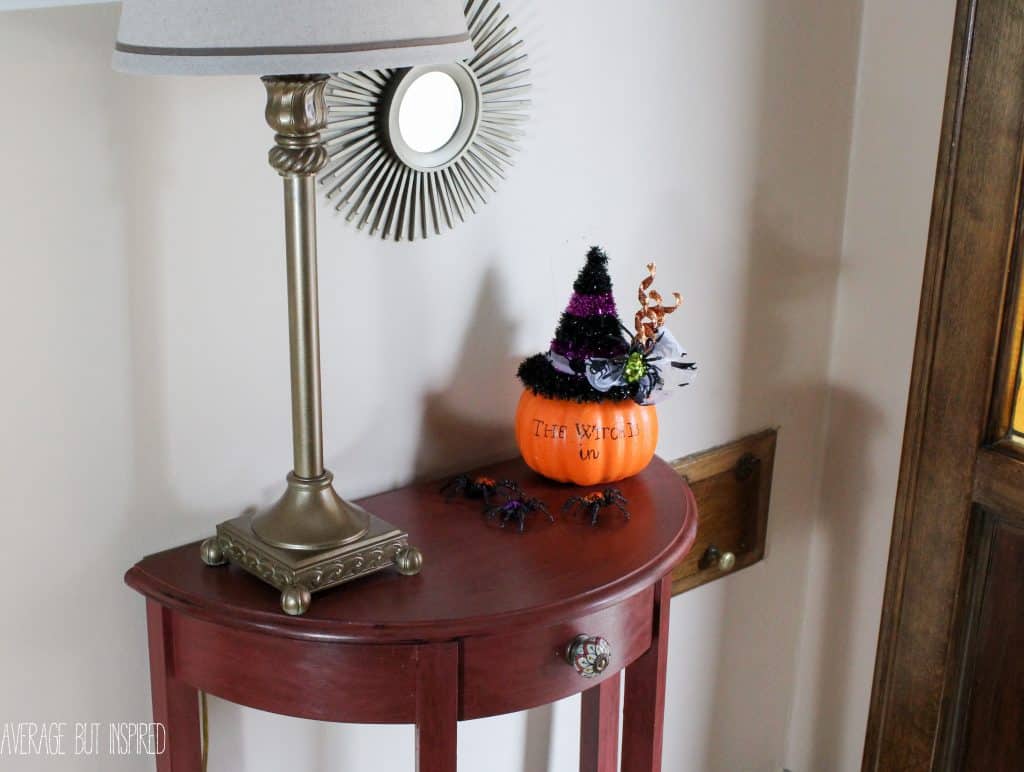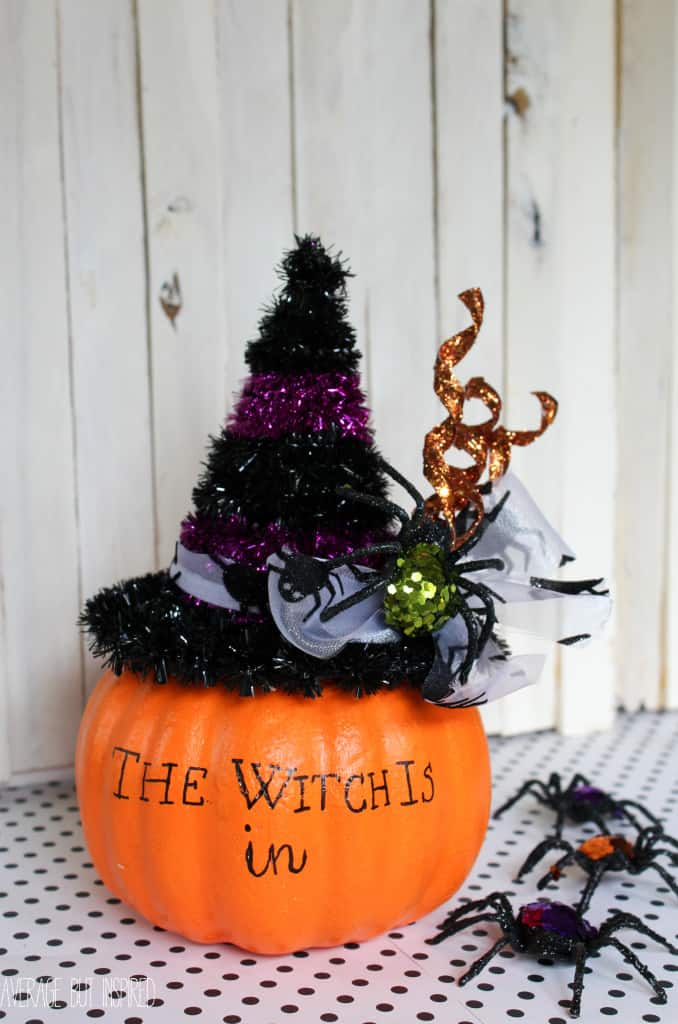 I have some more fun Halloween ideas coming up in the next couple of weeks, so check back for those! In the meantime, go grab some supplies and make yourself a pumpkin witch!
-Bre