This shop has been compensated by Collective Bias, Inc. and its advertiser. All opinions are mine alone. #ICantEven #BigLots #CollectiveBias.
Almost two years ago, we finished our basement – adding, among other things, a room that functions as a living room, office, and guest suite. Having spent a lot of money to actually finish the space, there wasn't anything left over to decorate it immediately. With friends and relatives visiting soon, the time had come to make this space bright and stylish as well as functional. The makeover I gave this basement living room with beautiful home decor products I purchased at Big Lots has more than accomplished that!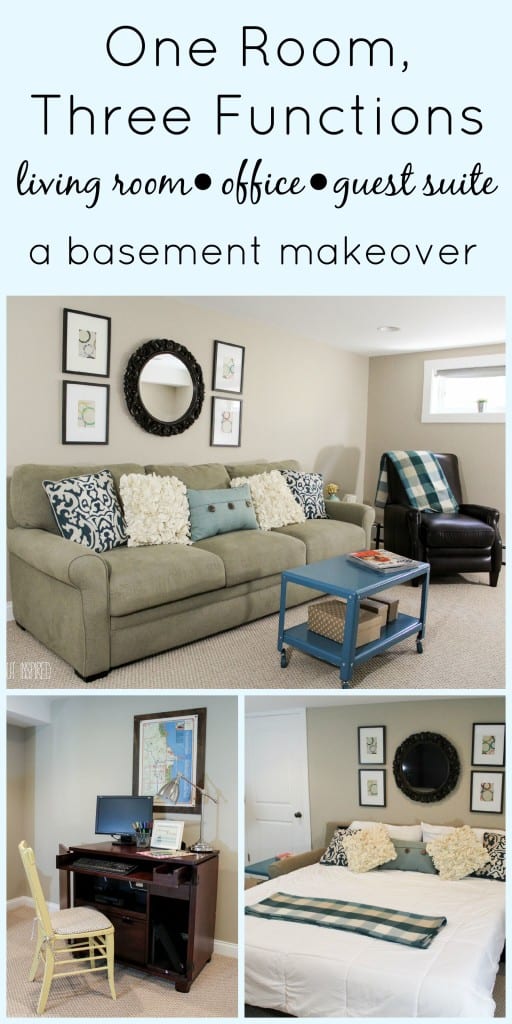 So let's be clear about something. I was not exaggerating when I told you that this room was essentially a blank slate when I started. It was drab and dark with no personality.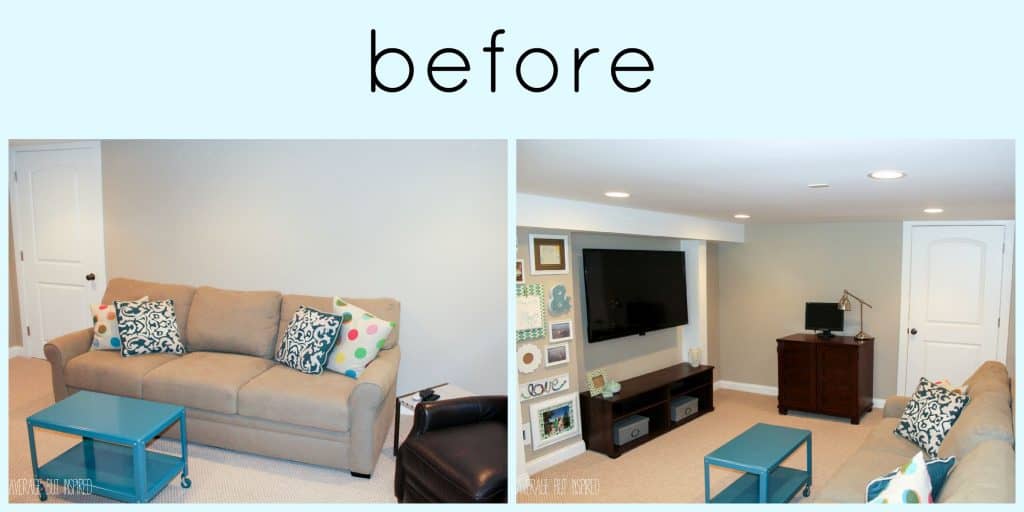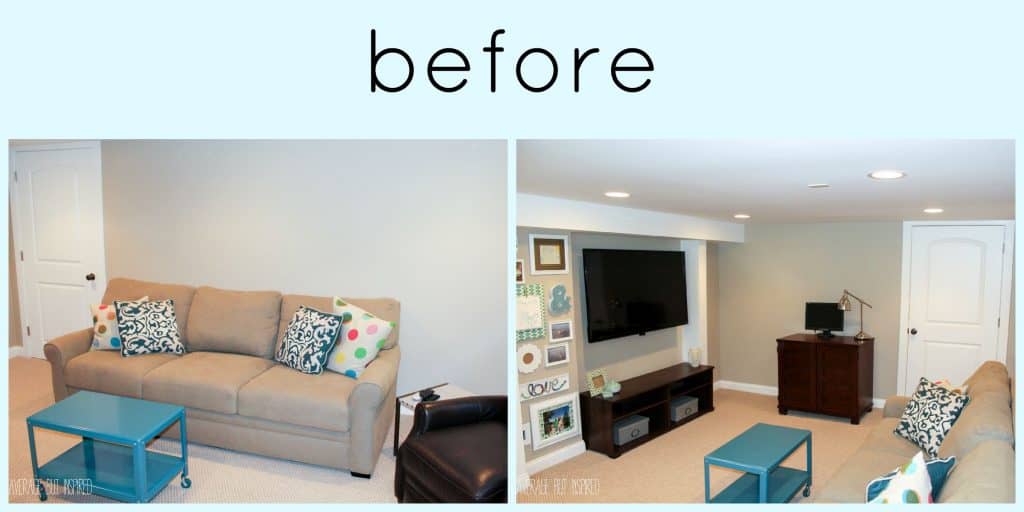 Because it's a basement with two small windows, I knew it needed to be brightened up, so I decided that a mirror and some light-colored accessories would be good purchases for the room. I was super excited to find out that I have TWO Big Lots nearby, so I headed over to check out their selection of home decor items and see if they carry what I had in mind.
As soon as I walked in the door, I was greeted by a friendly employee who showed me where their wall art aisle was. Not gonna lie – I couldn't believe the selection. There were great quality canvases, metal and framed artwork, as well as some gorgeous mirrors.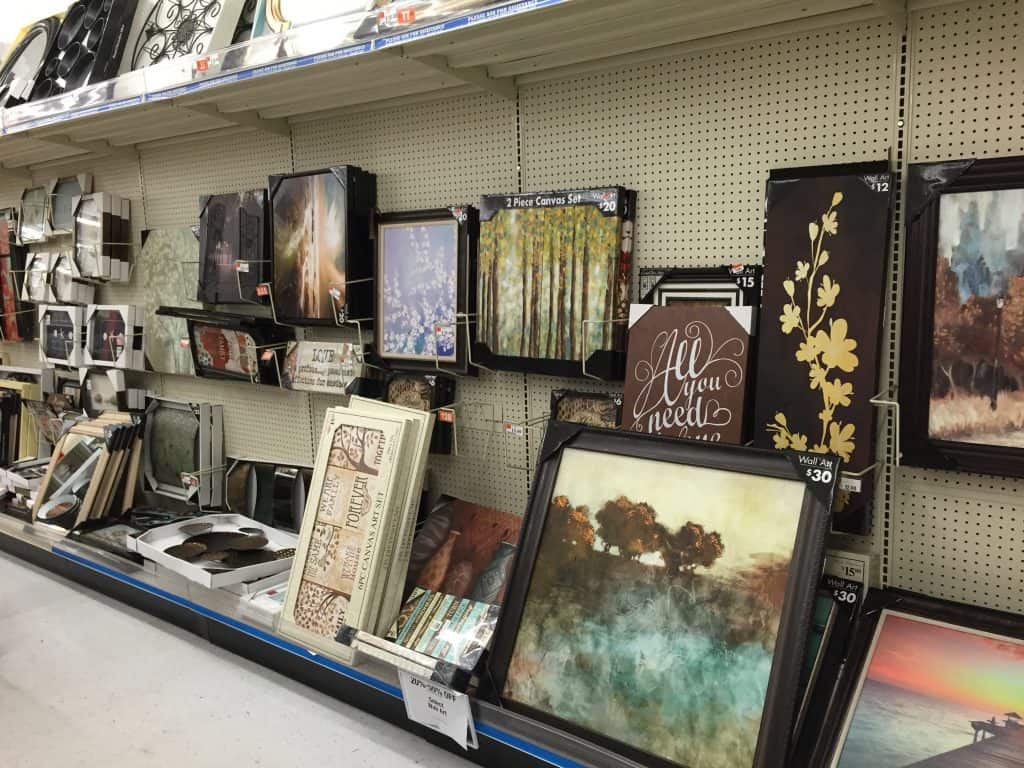 I almost did a cartwheel when I spotted the perfect mirror for my room at an unbelievable price. Of course I immediately grabbed it so that no other shoppers could scoop it up before me. I'm selfish like that.
Then I made my way over to the pillows, window coverings, accent furniture, home accents, and seasonal aisles. I seriously had the hardest time figuring out what to buy – there was so much to choose from, and all with the fresh and updated look I was going for in this room.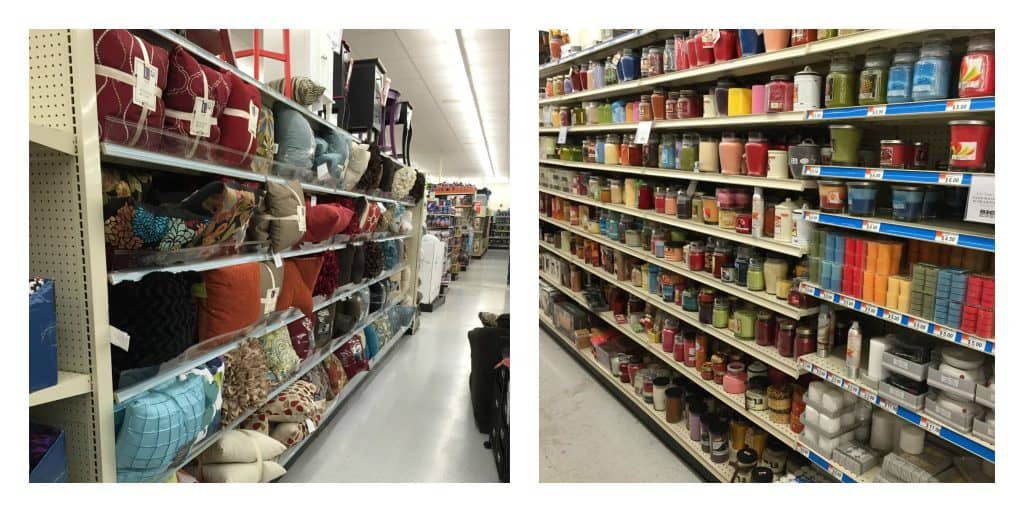 After much hemming and hawing, I made up my mind and left Big Lots feeling incredibly excited to whip my basement into shape!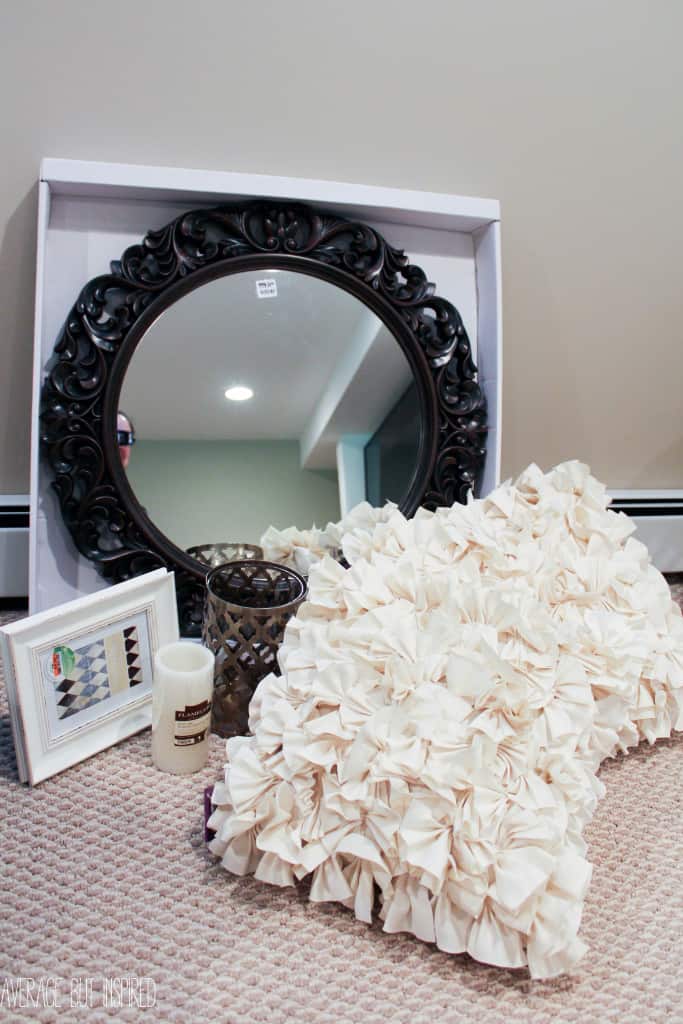 Honestly, I cannot believe this is the same room! It is so beautiful now and works even better as a living room, office, and guest suite!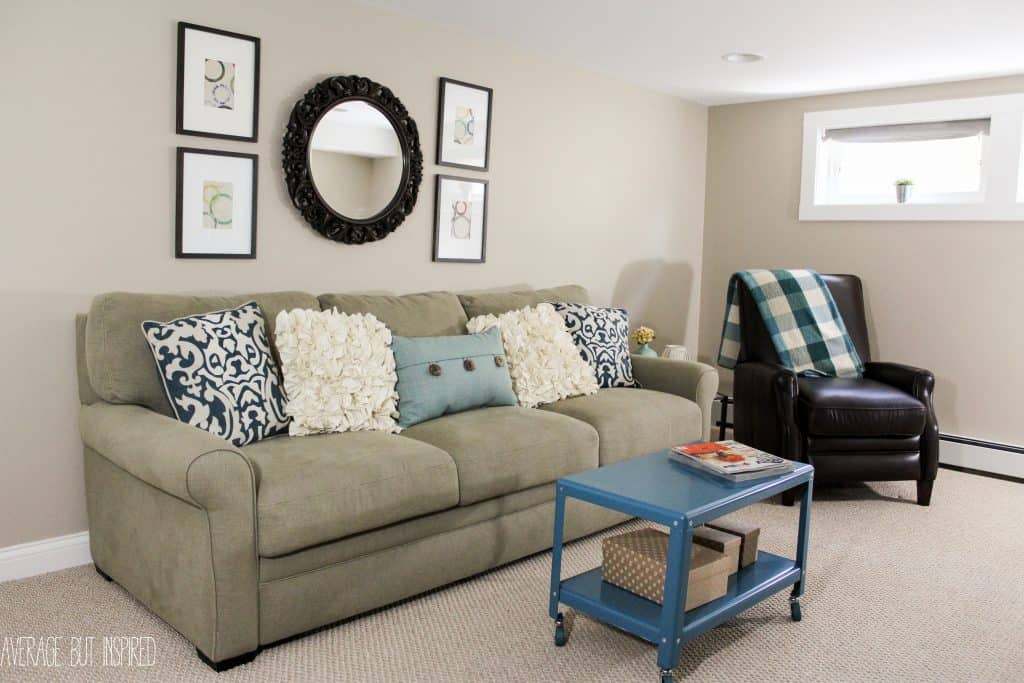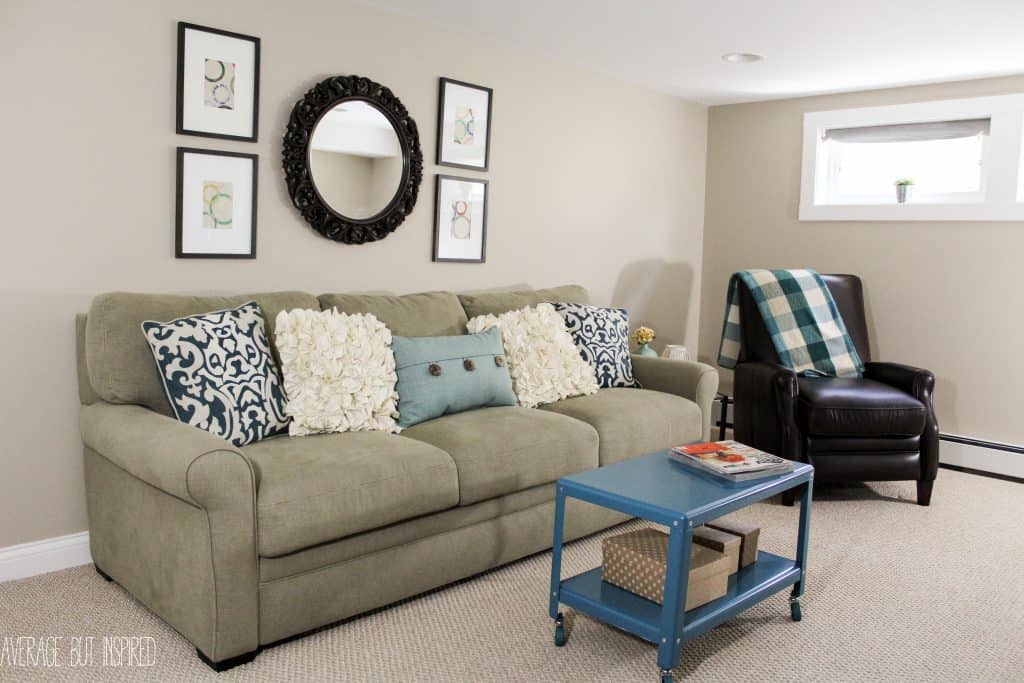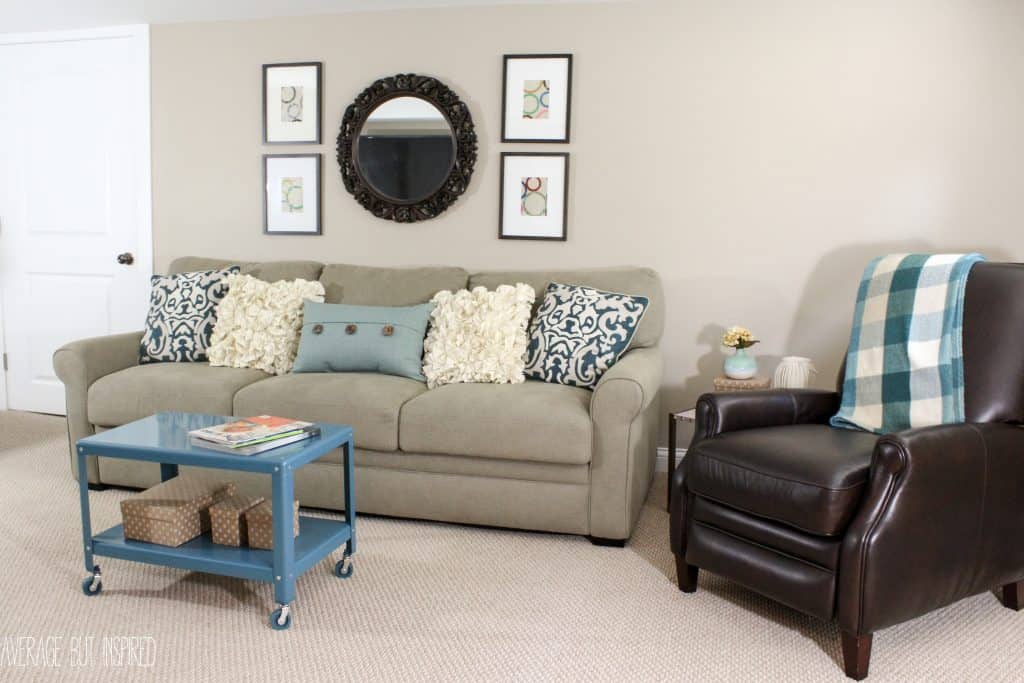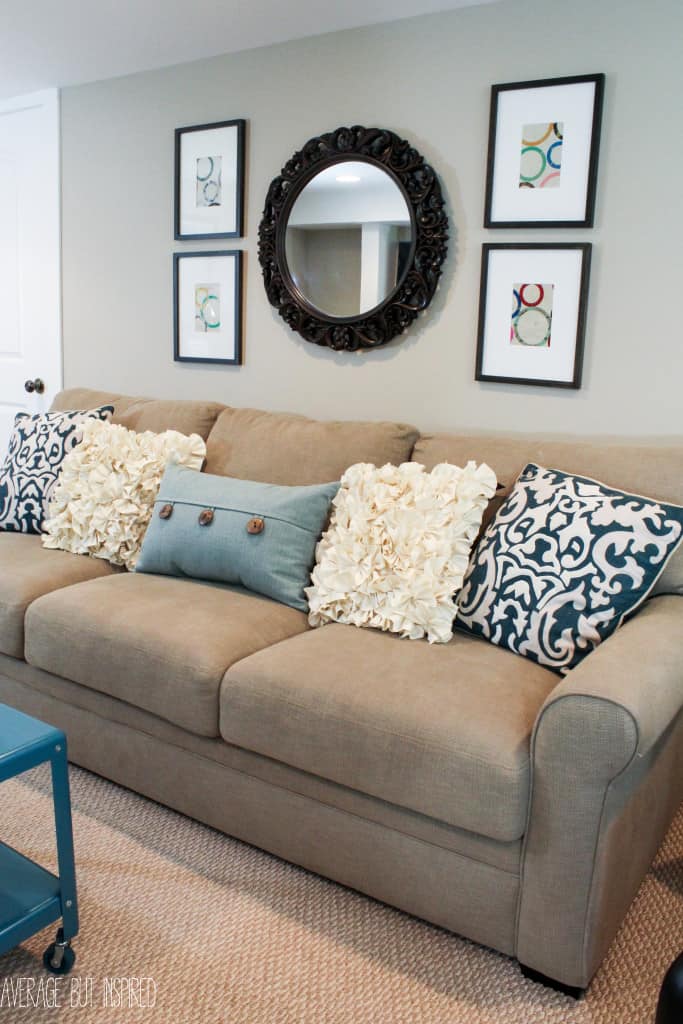 Take note of how I put my room together so you can easily replicate it when you refresh a room in your home!
Check out the incredible mirror I added over the sofa. It is stunning with its carved details and rich color. It helps reflect the light from the two small windows in the room, brightening the entire space. (See why I didn't want anyone else to grab it at Big Lots?)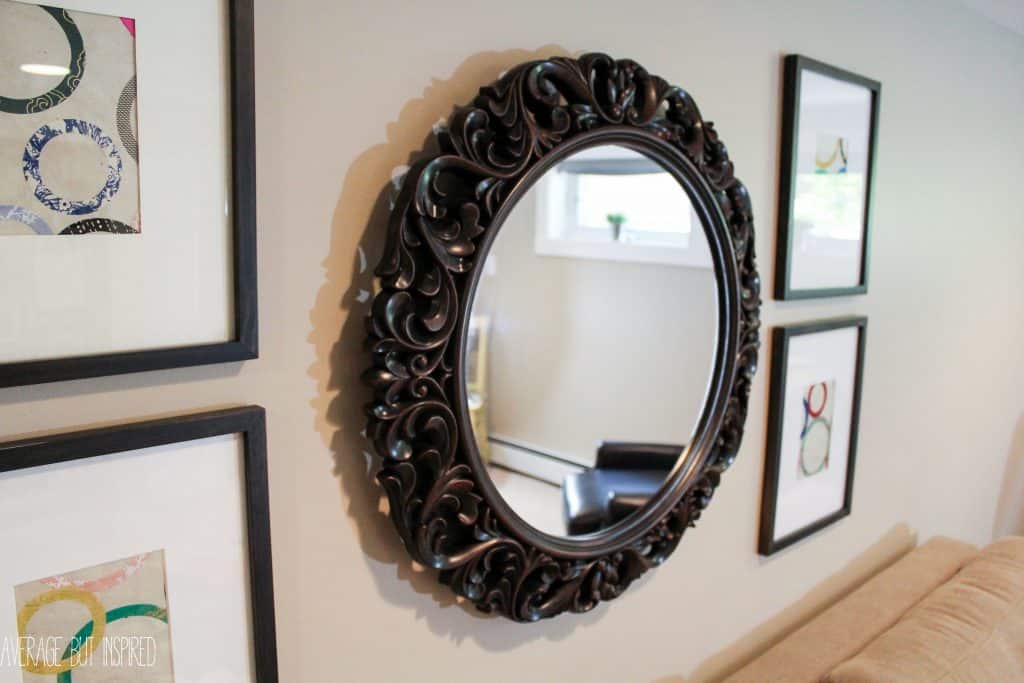 I also added some luxurious pillows from Big Lots to the sofa. I just love how their texture adds so much interest to a plain piece of furniture, as well as a soft, comforting feeling at the end of a long day! The light colors also help brighten the room, which is so important in creating an inviting space!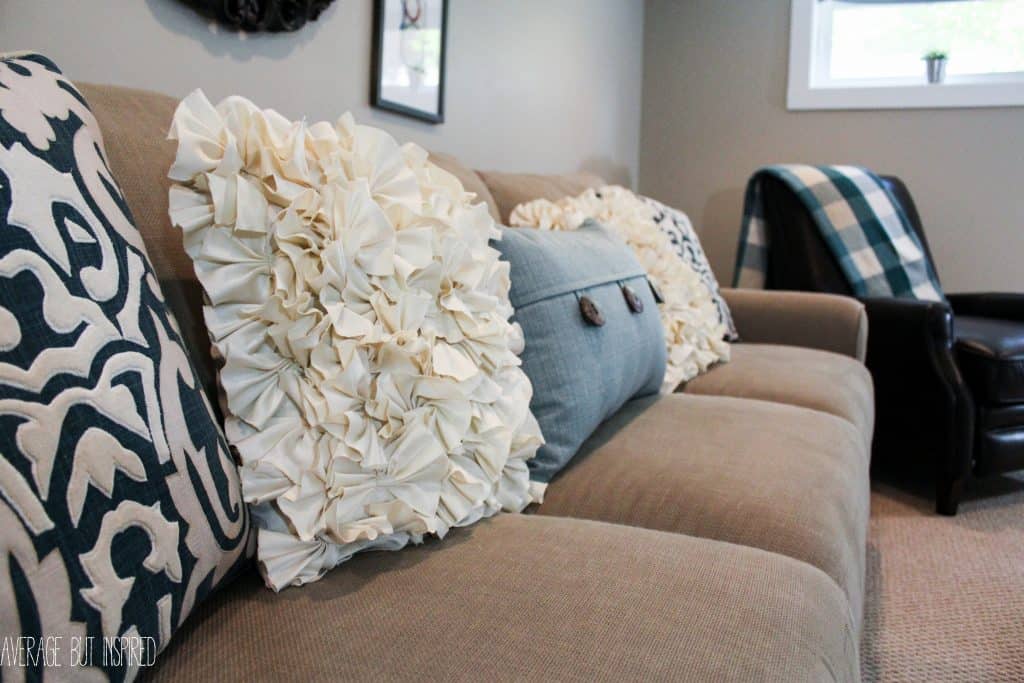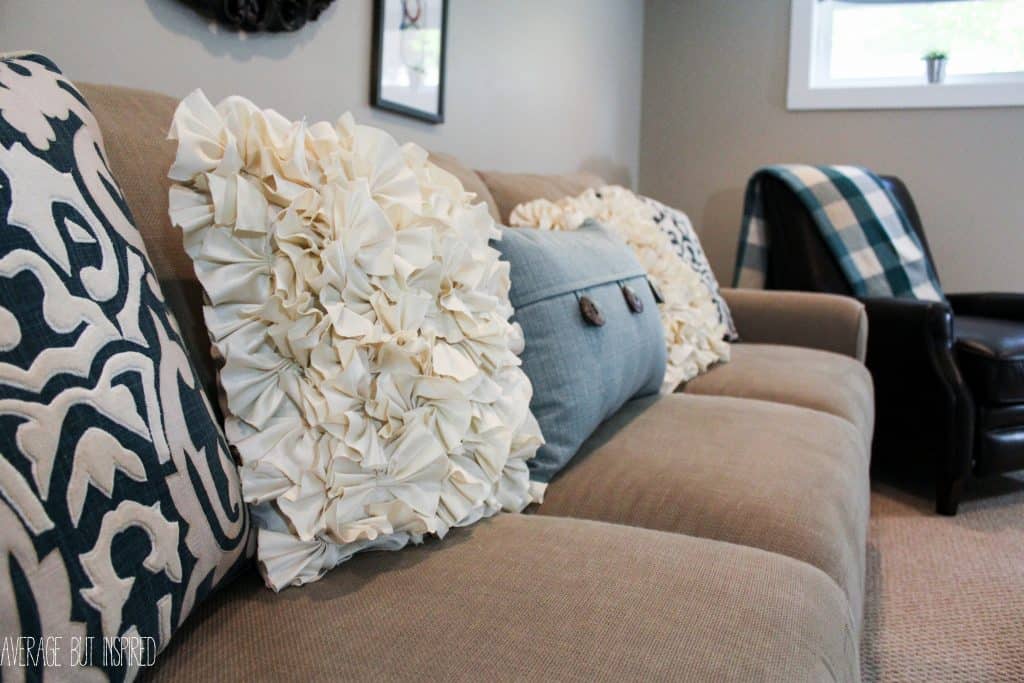 I really think they help tie the entire room together and make it look "finished."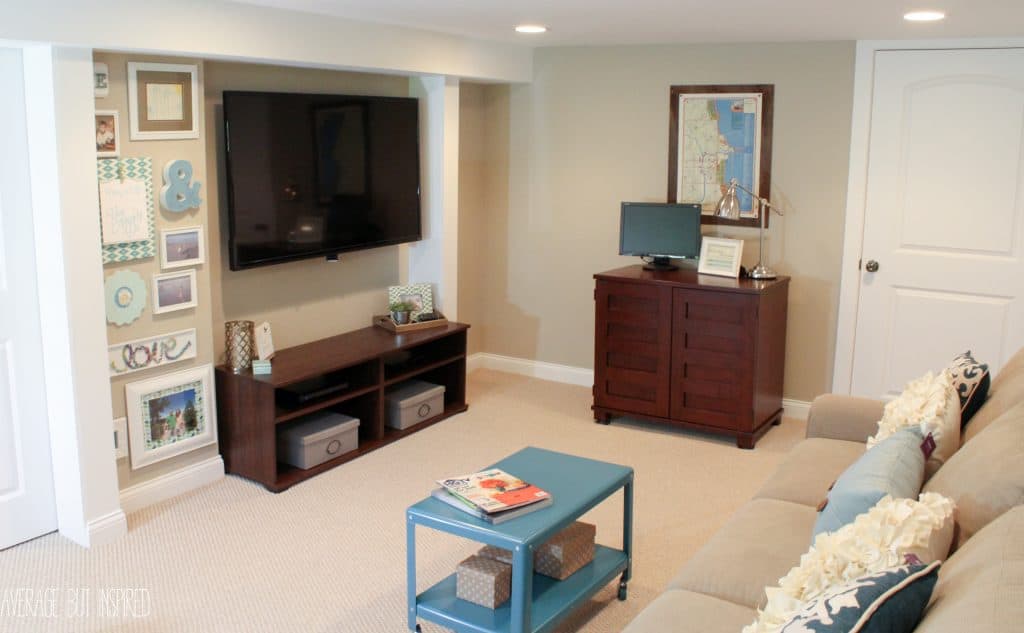 I also picked up a flameless LED candle (with a timer!), and this beautiful candle holder at Big Lots. It's perfect for adding a little ambiance while watching TV at night, or for when guests are using the space as a bedroom.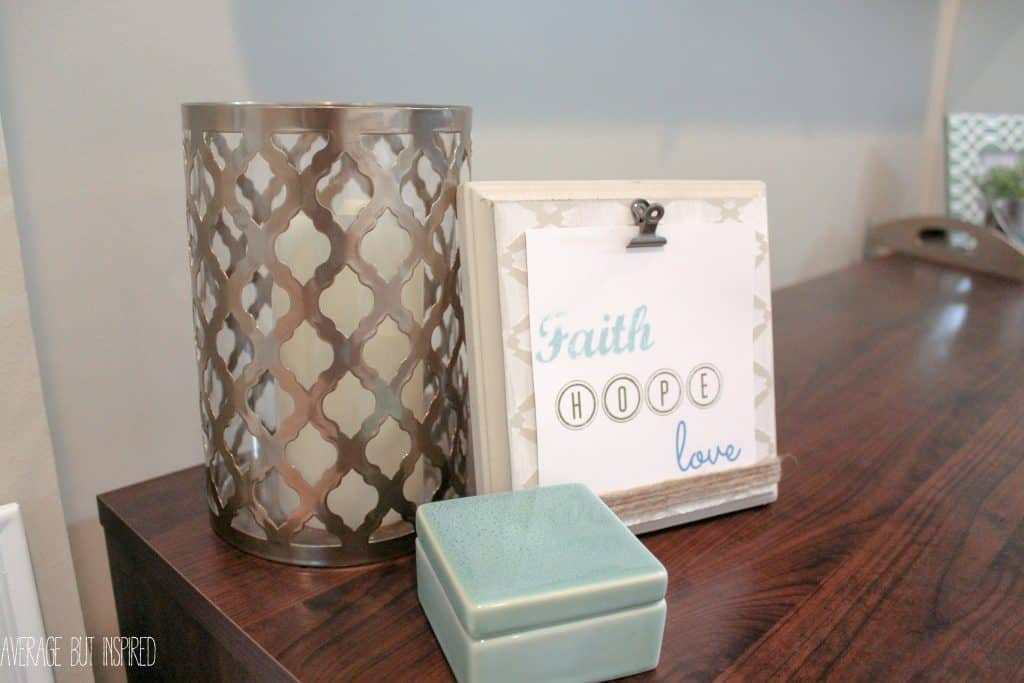 Speaking of guests, to help make their stay even more enjoyable and hassle-free, I purchased this cute frame at Big Lots to display our wireless network information. This way guests can check their email or Facebook without using their data (or having to ask me for our wireless information, which I can never remember!).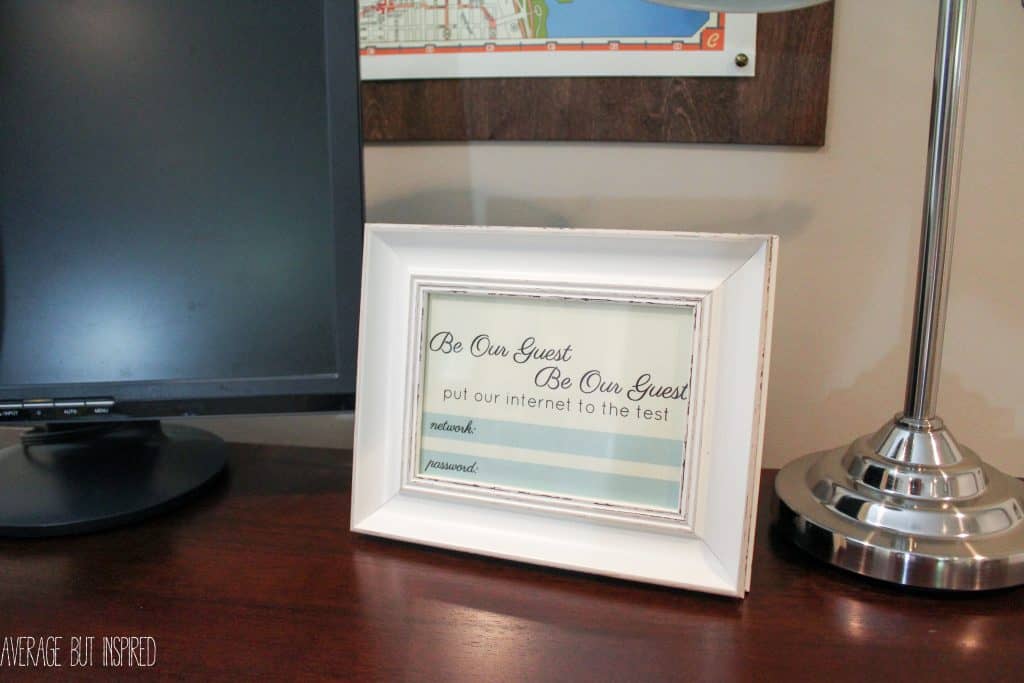 Now in case you're wondering how my newly-beautified living room also functions as an office and a guest suite, let me show you! That little cabinet where my new picture frame sits opens up to a fully-functioning office center. The perfect spot for getting a little blogging done, don't you think?


As for the guest room, roll the coffee table on casters to the side . . .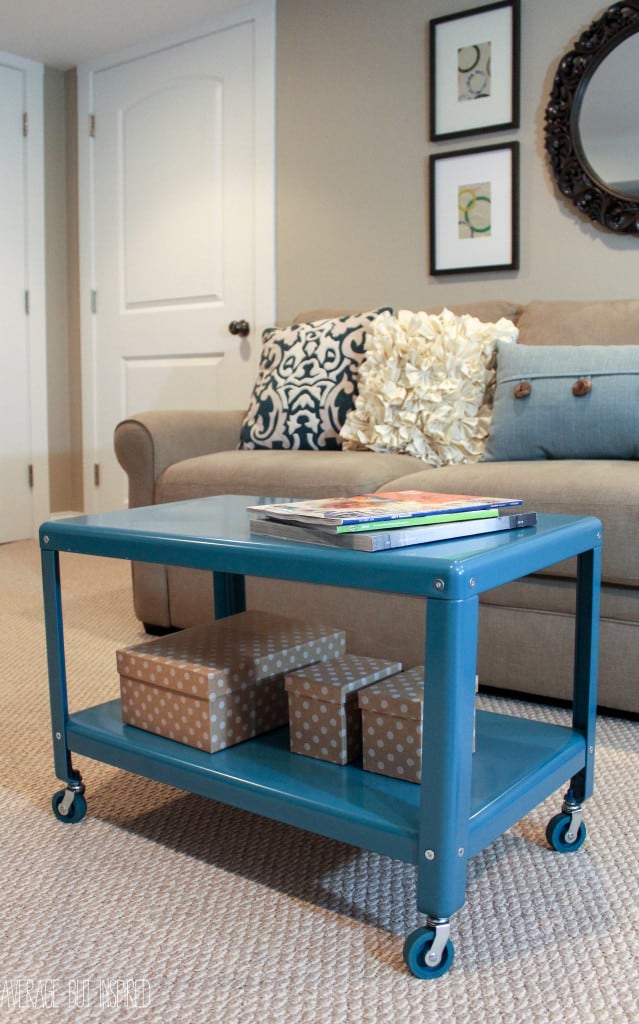 And the sofa with its lovely pillows unfolds to a super-comfy king sized bed. Guests will definitely want to snuggle up here!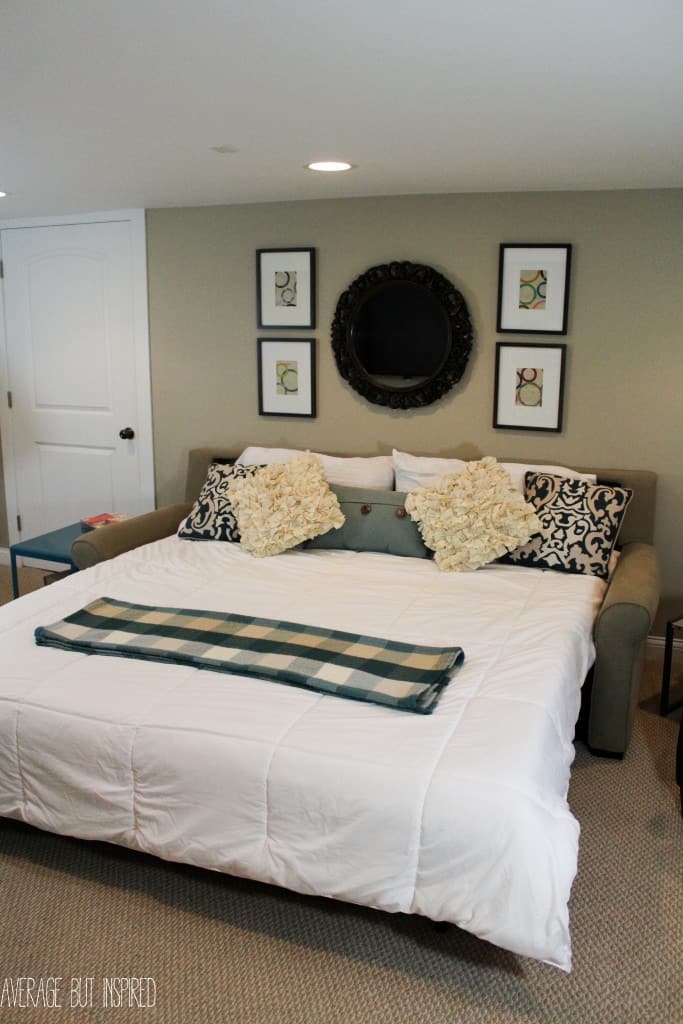 Close the pocket doors and the room becomes a private suite! (To see the guest room and office combo space in my new house, click that link to see the post!)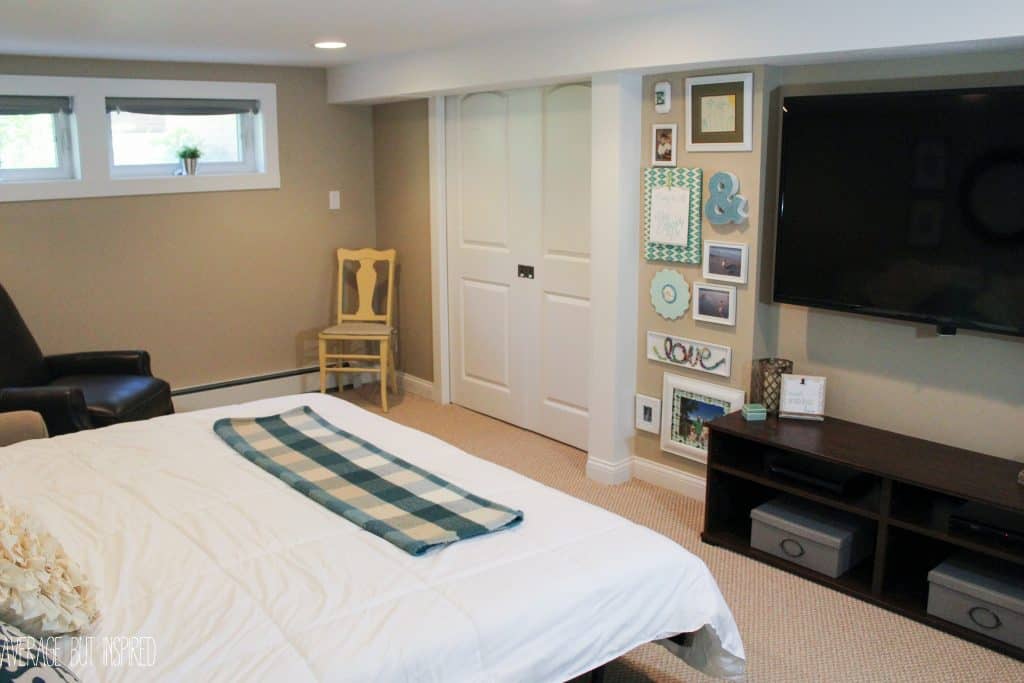 My family and I just adore our refreshed basement space, and I'm wishing I had done this makeover sooner! If you have any rooms in need of a new look, definitely check out Big Lots for quality home decor and furniture at unbeatable values. Styles and assortment vary by store, so you may want to check out a couple locations! Also, be sure to follow Big Lots on Facebook, Twitter, Pinterest and Instagram to stay up-to-date on their latest products and promotions.
Now that you've seen my BIG makeover, tell me which room you're going to refresh with Big Lots!
-Bre