Along with the rest of the world, one of my New Year's resolutions (which will be broken in approximately 2.5 weeks), is to get organized and clear out the clutter!  I don't particularly love organizing or decluttering, but I do love the way it makes me feel once it's done.  And something that really gets me motivated to clean up a space is using pretty organizational tools as part of the process.
In order to clean up my kitchen counter space, I needed a solution for all of those phone charger and iPad cords that lie around all tangled up and in a mess.  But the el cheapo phone charger station that my husband bought in his bachelor days was not going to suffice.  Look at it with its faux cherry finish and DUSTY AS HECK velvet lining.  So gross.  

Since it was in perfectly good shape, I decided to give it a makeover instead. Now I have a pretty phone charger station that no longer looks like it belongs in a bachelor bad.  If you have something similar lying around, you can easily do the same!  You don't have to settle for plain or ugly.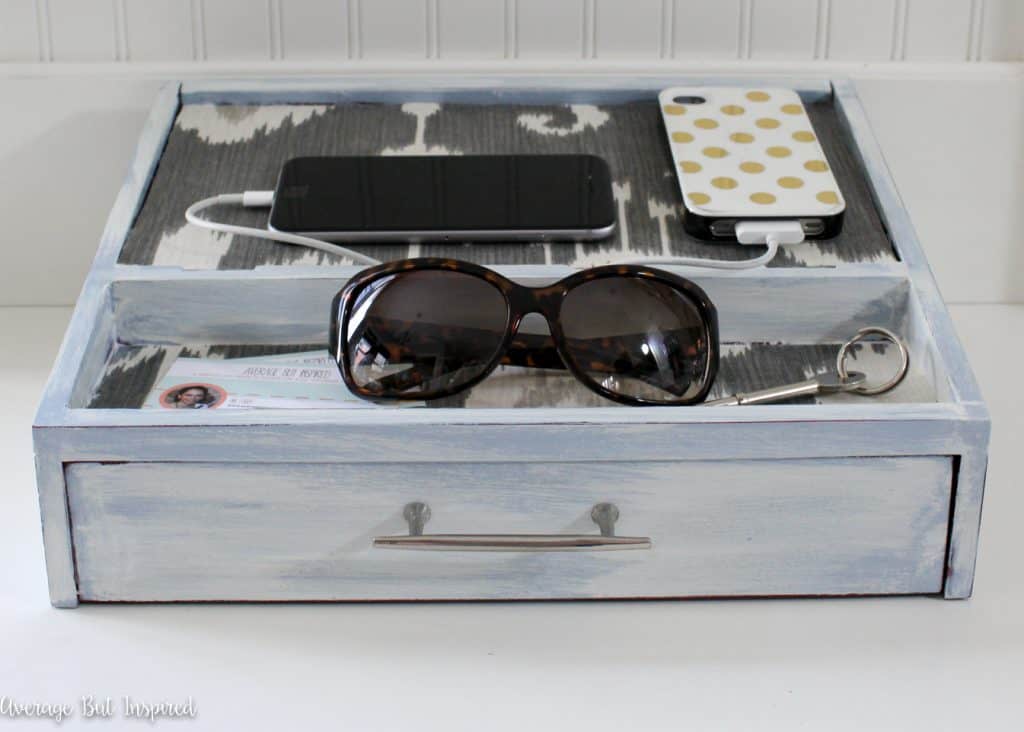 Supplies Used in This Phone Charger Station Makeover
Before I give you the supply list, let me just give a big thank you to DecoArt for providing the paint used in this project!  Also, some of these links are affiliate links.  You can read my full disclosure policy here.
Fabric
Scissors
Foam paint brushes
1″ paint brush
Instructions for This Phone Charger Station Makeover
First up, I removed the old velvet fabric from the charger station's trays.  Then I dusted off the entire thing, which was disgusting.  I then painted the entire charger station (except for the trays) with two coats of DecoArt Chalky Finish Paint in Serene.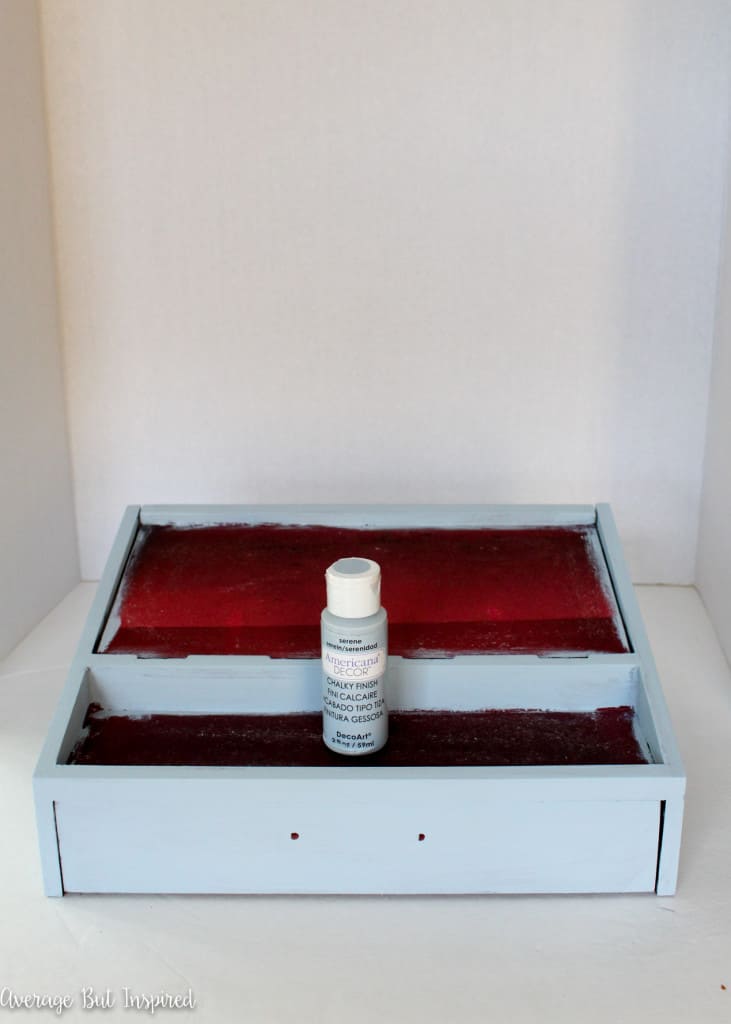 Once that dried, I dry brushed the charger station with a coat of DecoArt Chalky Finish Paint in Lace.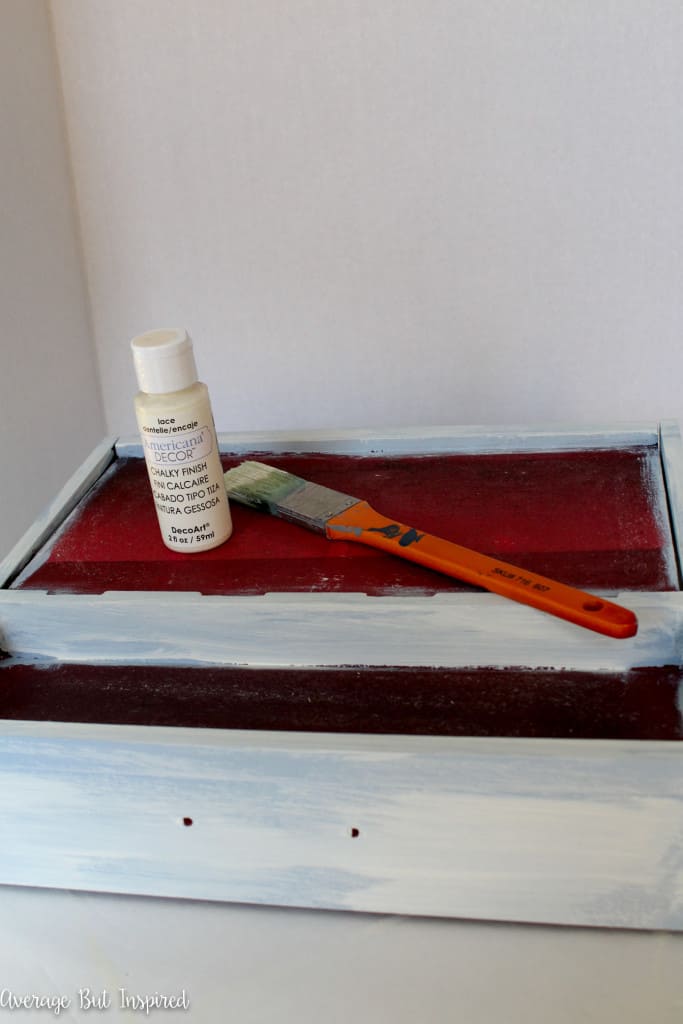 Next, I cut upholstery fabric to the size of the two trays. Then I put down a thin layer of DecoArt DecouPage onto the trays.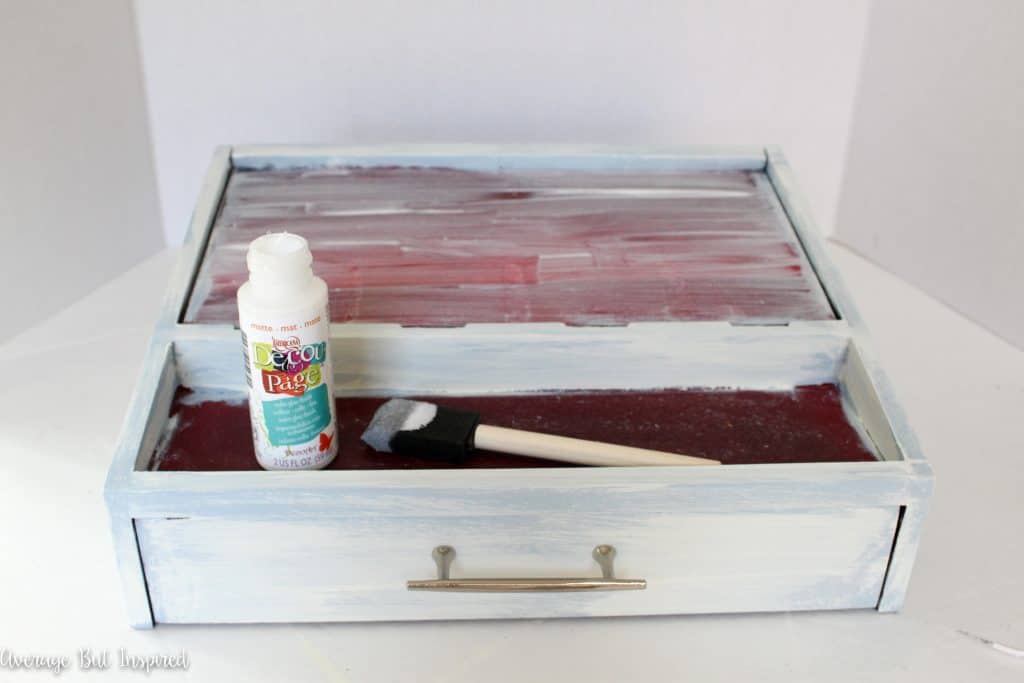 I pressed down my fabric and smoothed out the wrinkles. Once the DecouPage dried, I applied a thin, even layer over the fabric.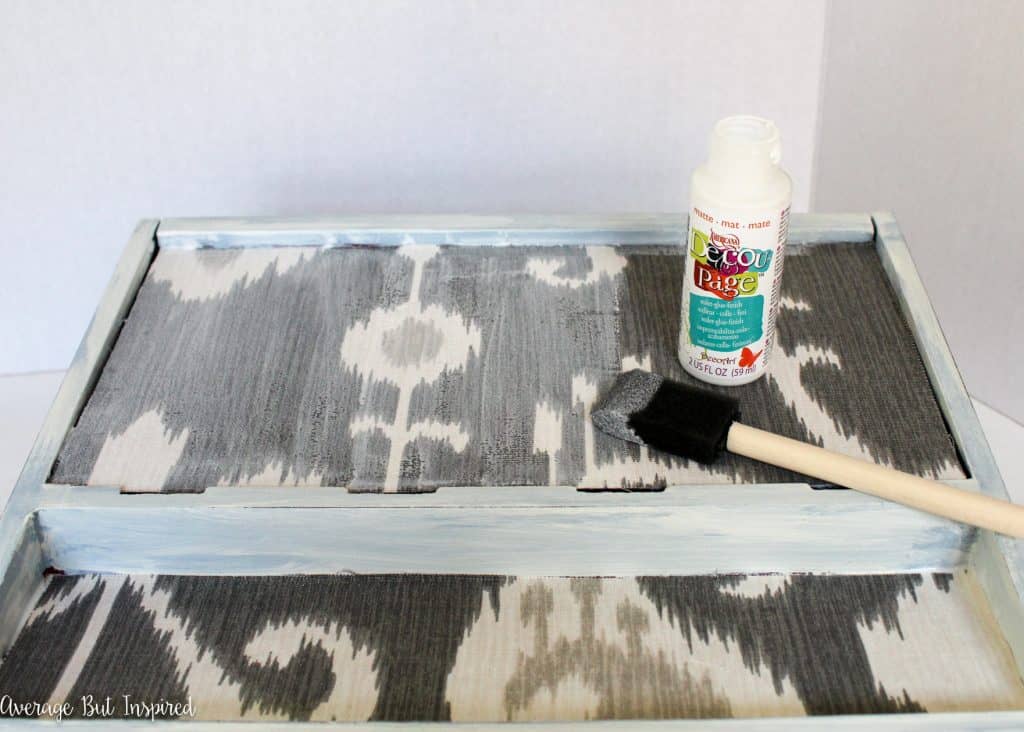 After that was dry, I sealed the painted surfaces of the phone charger station with matte varnish. I love this varnish because it has no odor, so it can be used indoors without passing out. Win!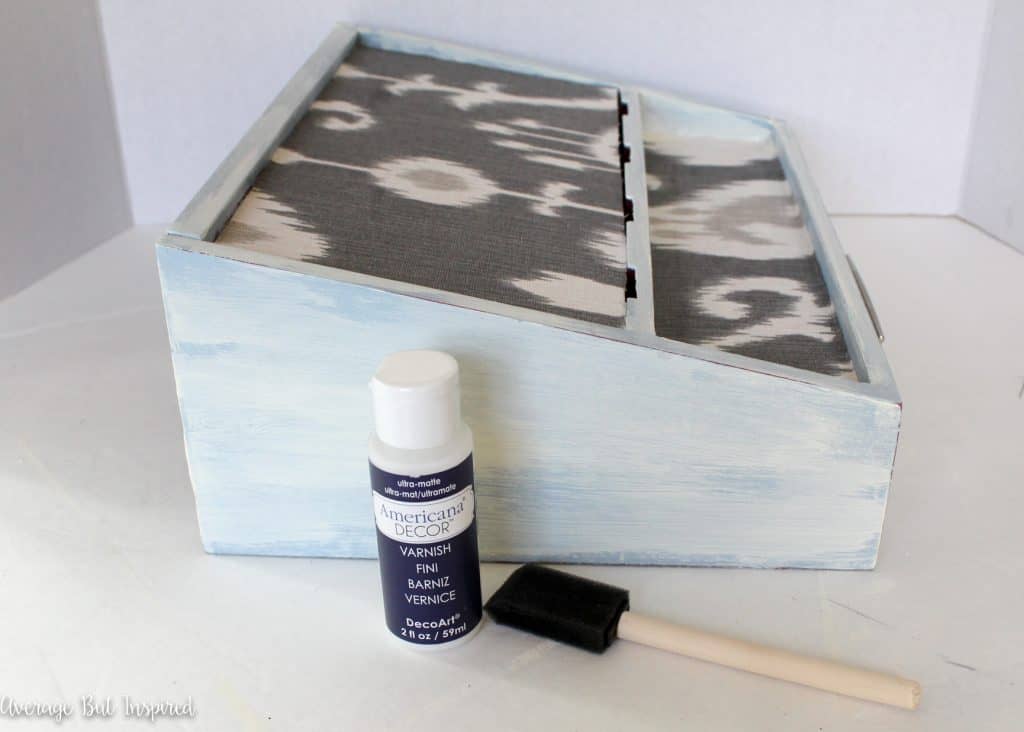 Not gonna lie – my husband is not a fan of this phone charger makeover. He liked it better how it was before.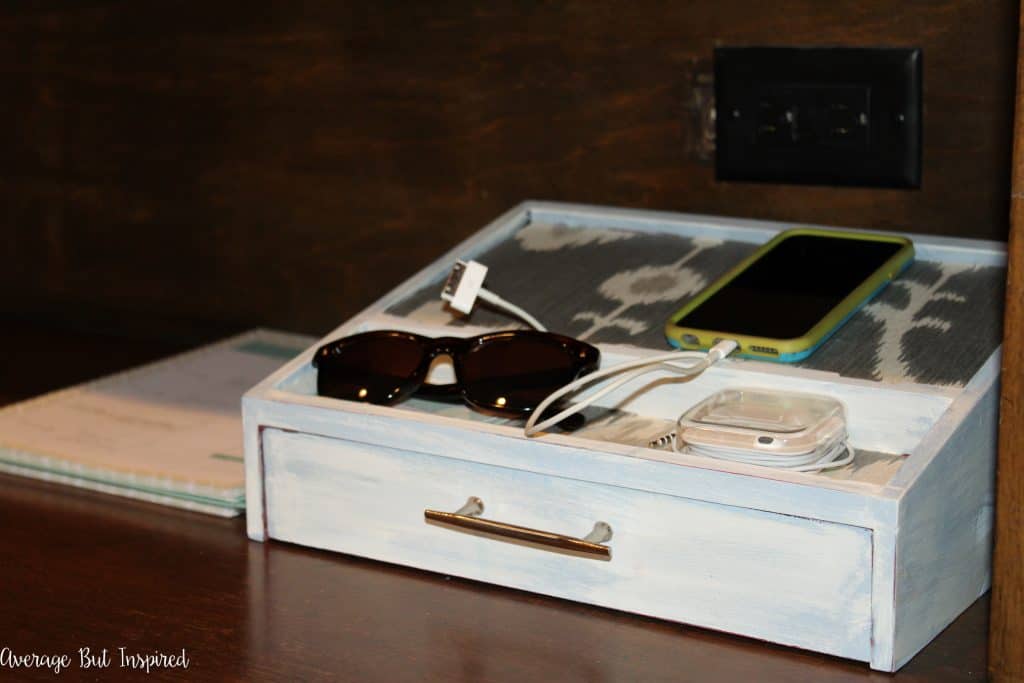 Judging from his taste, I would say that means this makeover is a success.  And hey, if it keeps our stuff neat and tidy, then it's definitely a win!  I'm loving how this cabinet bank is clutter free (and cute)!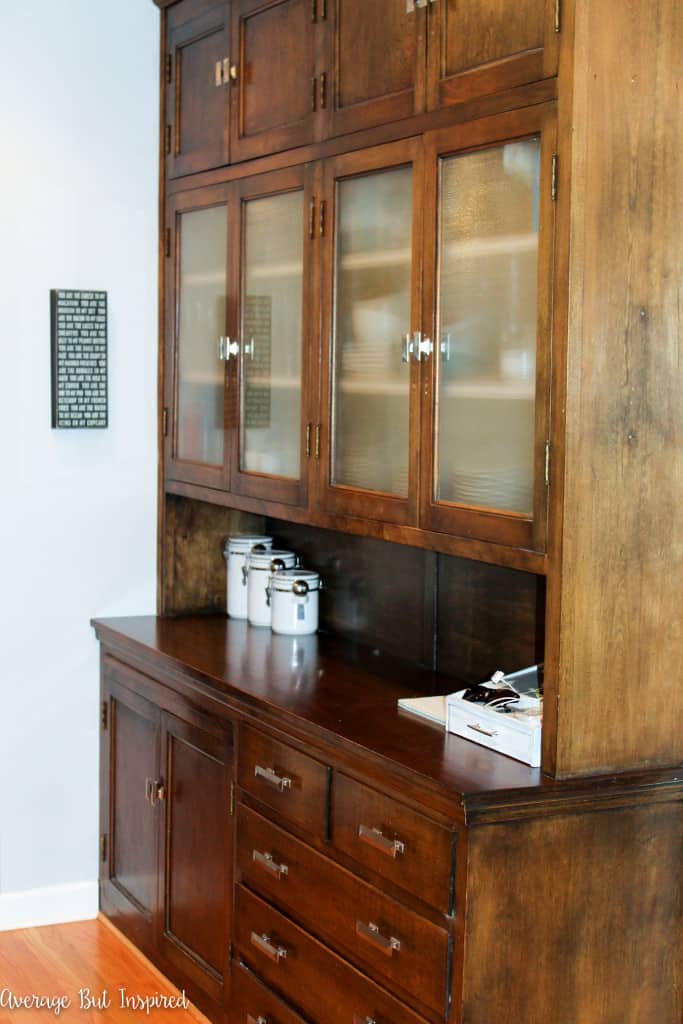 Do you have any old and ugly organizational items that you can beautify? It might help inspire you to get your stuff in shape!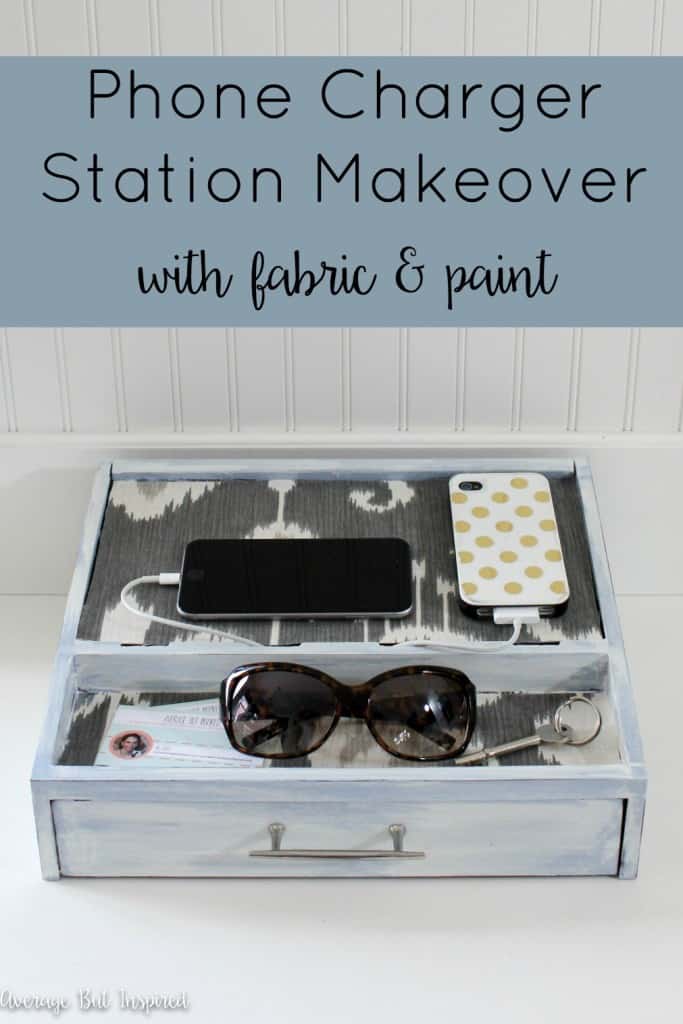 -Bre