Oh, chalk paint; one of my greatest loves. My heart skips a beat when I get a new container of it or start new chalk paint projects. For real.
If you haven't hopped on the chalk paint bandwagon yet, I'm thinking it could be because you think it's really only used for furniture. And let's be honest – painting a piece of furniture can be a little scary.
But the good news is that because it is the most fabulous type of paint on earth, chalk paint can be used on virtually any surface. That means there are tons of chalk paint project ideas out there for those who do not want to paint furniture! And I searched high and low to gather up some of the best and most creative chalk paint projects to help inspire you to try the stuff out (or to use up your leftover paint)!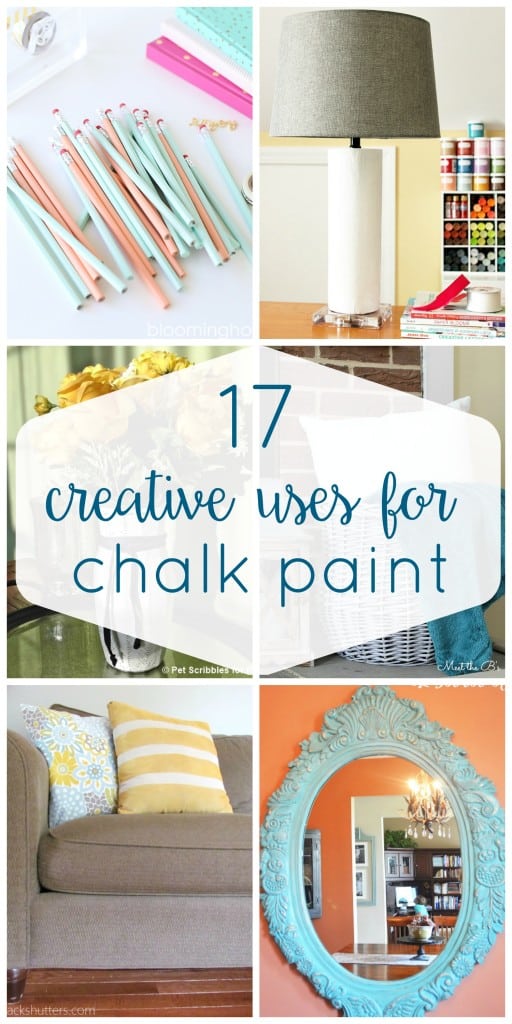 I just know you're going to love these chalk paint crafts and chalk paint DIY projects! To get the full tutorials for any of these projects, just click the link to be taken to the original blog post! Also, these projects are PERFECT for doing with spray chalk paint (check out my review of chalky finish spray paint at that link!).
That's right – you can paint fabric with chalk paint! Why not update a plain pillow like White House Black Shutters did?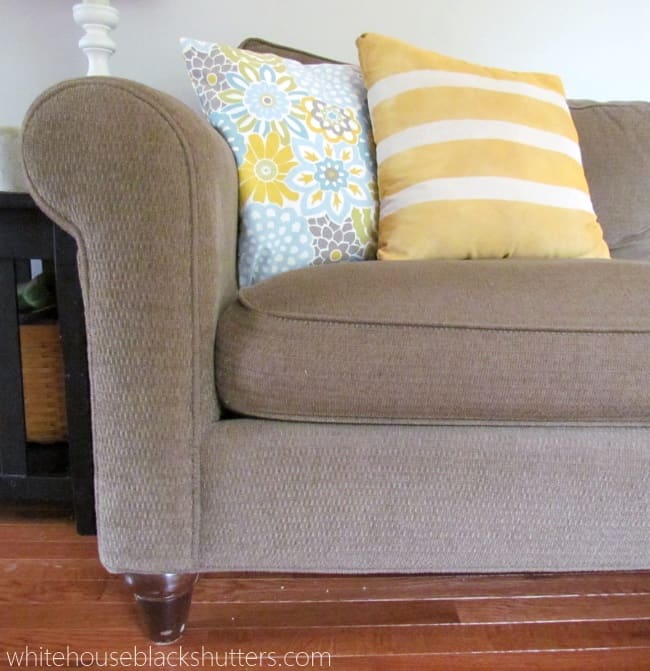 I bet you have lots of leftover florist vases sitting in a cabinet somewhere, don't you? Give them a breath of new life with some chalky paint like Pet Scribbles did!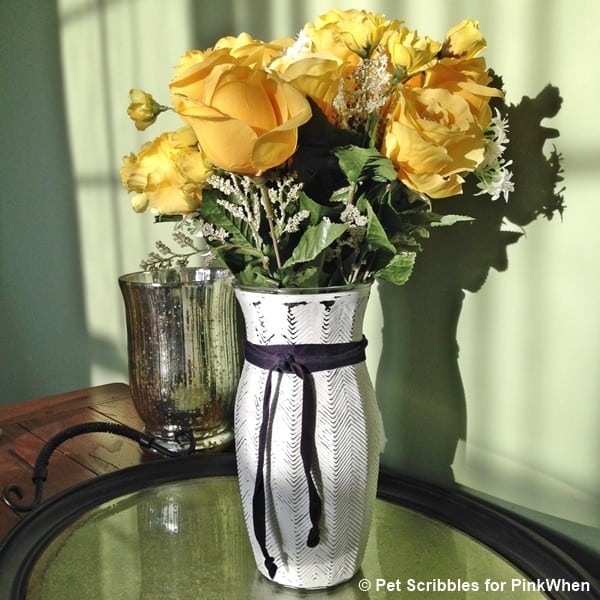 To help my plain grapevine wreath stand out against my wood door, I gave it a chalky paint finish!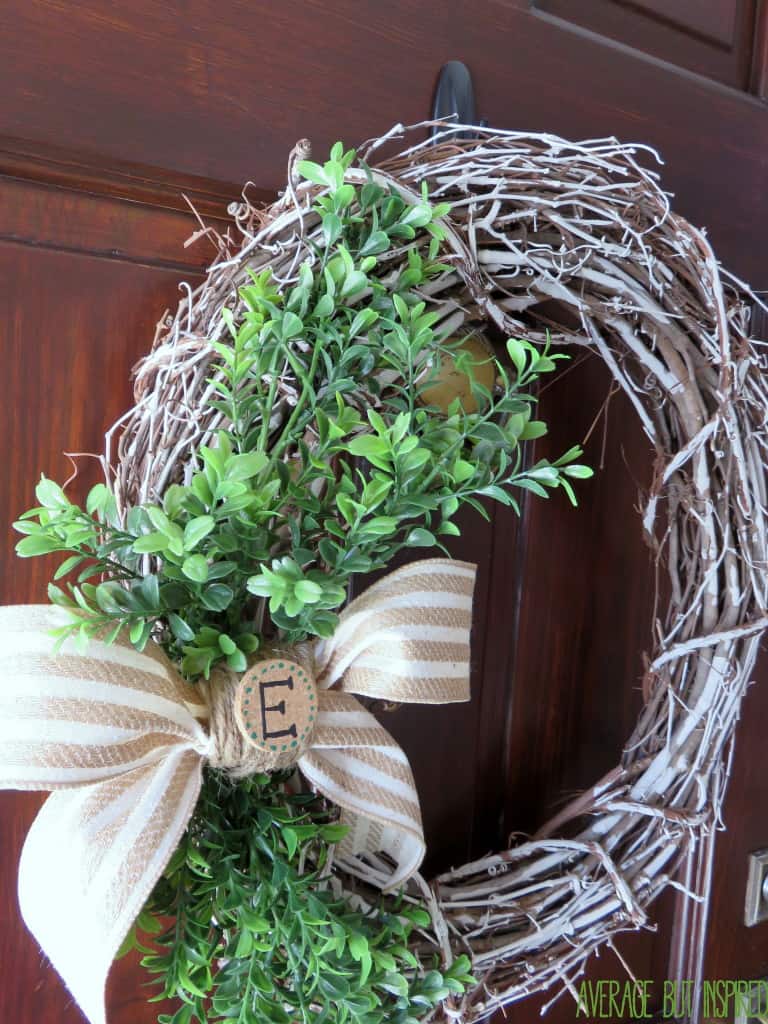 These plain frames were turned into gorgeous chalkboards. You could keep yours as frames or do what Christy did to give them a different purpose!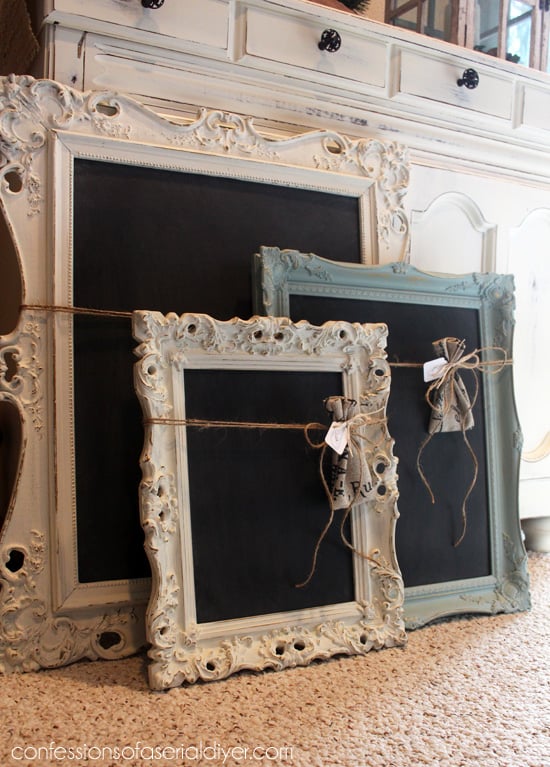 Update some candlesticks in minutes with a coat of chalk paint!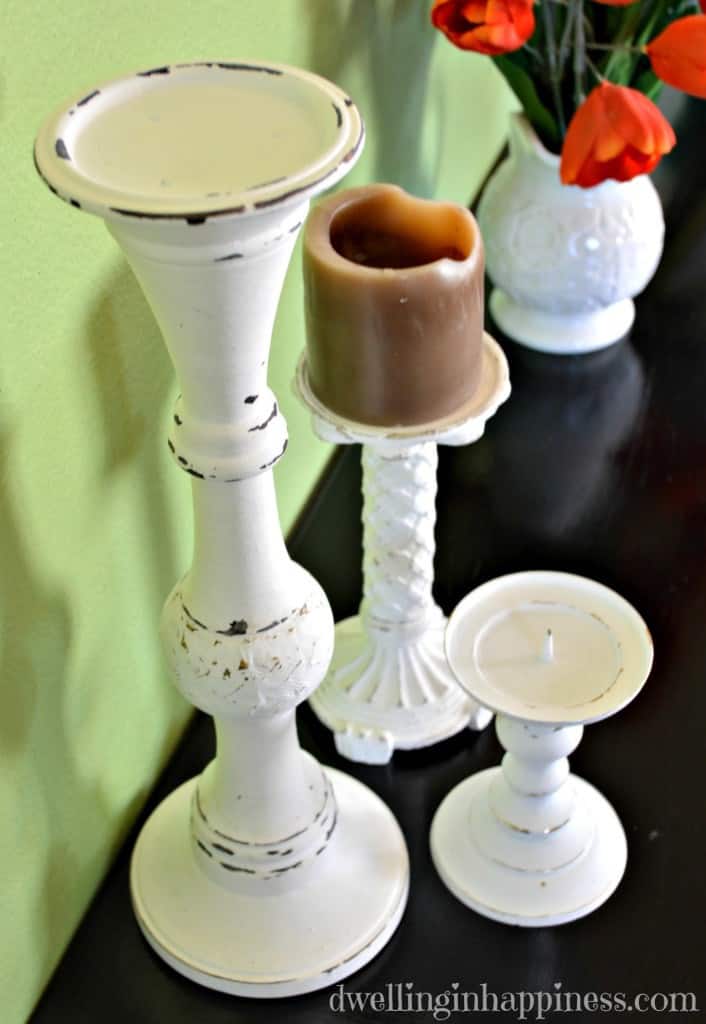 Give your pencils an adorable, custom look with chalk paint like Blooming Homestead did!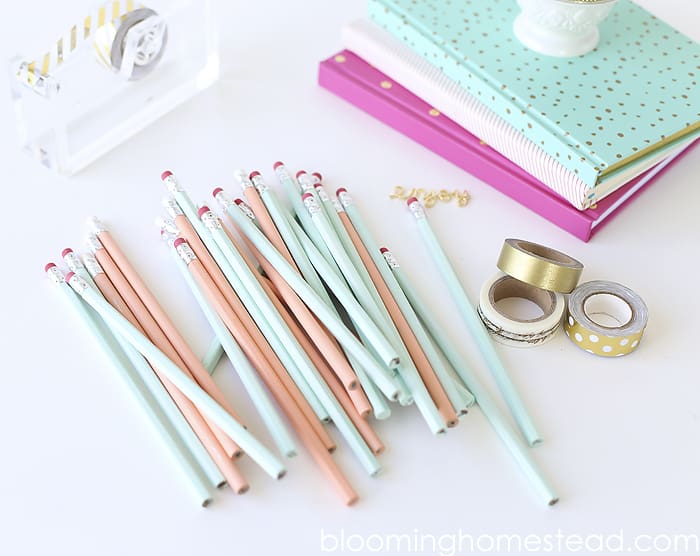 Plates and serving platters are a thrift store staple! Freshen them up or antique them with chalk paint like Canary Street Crafts did, and you have unique wall decor in an instant!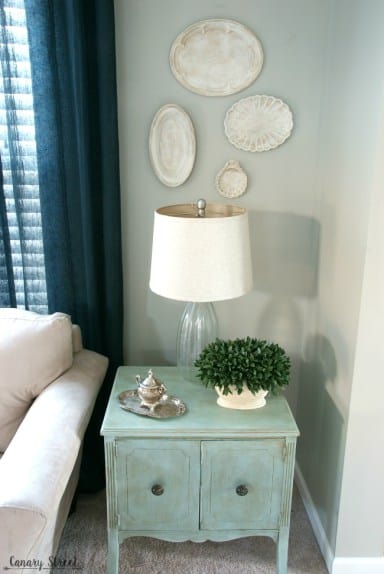 Give an old lamp a new look with a coat or two of chalky paint. So much cheaper than buying a new one!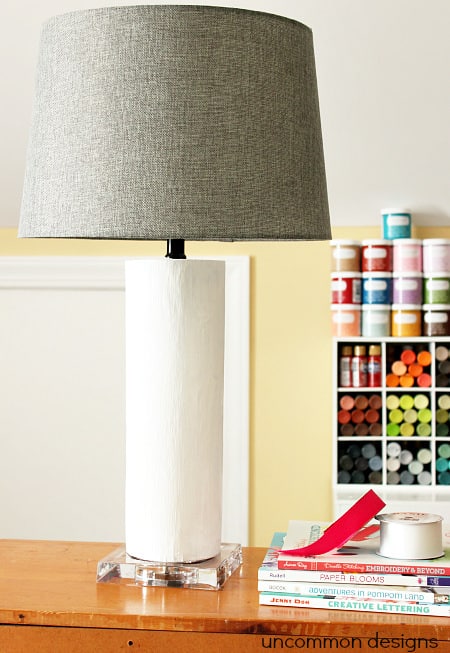 Baskets are perfect candidates for a makeover with chalky paint! Follow Nicole's tutorial to achieve a washed look on any old basket you have lying around.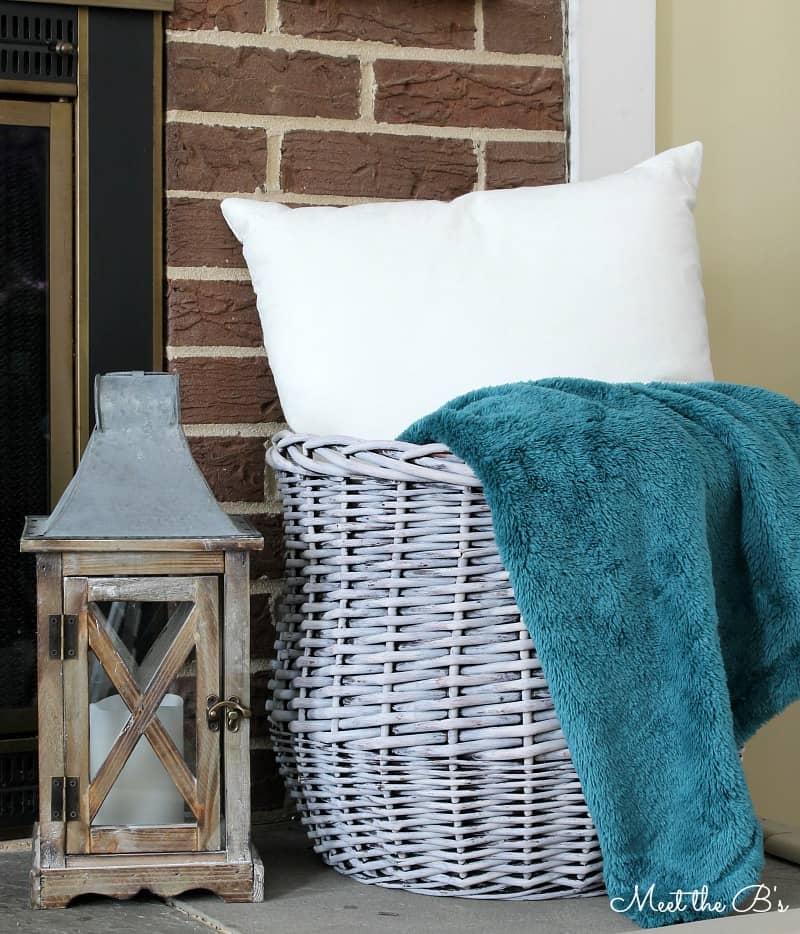 Add some color to the garden or porch with chalky painted pots! Our Southern Home fills you in on how to properly seal them so that they will withstand the elements.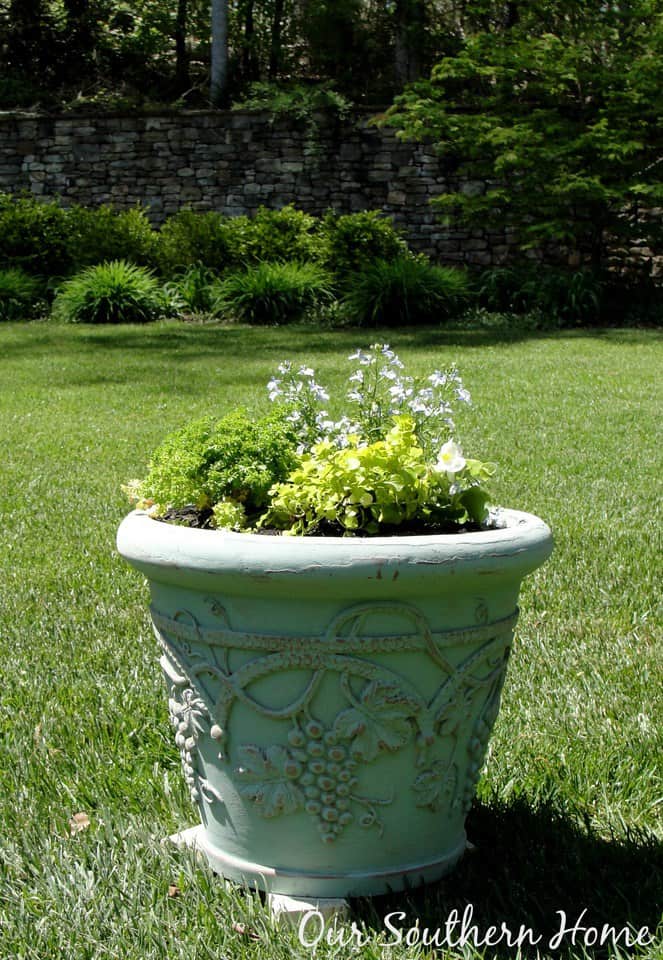 If you've got a plain piece of scrap wood lying around, turn it into a special work of art for your home with some chalky paint. Emily from Table and Hearth made a special anniversary gift for her husband!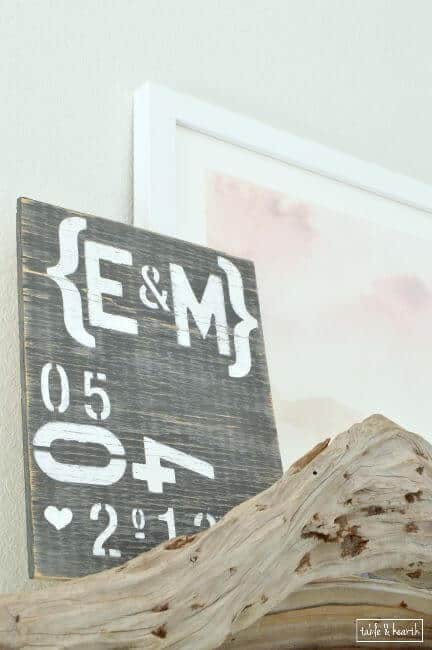 A plain wooden tray doesn't have to be plain if you give it a color injection with chalky paint!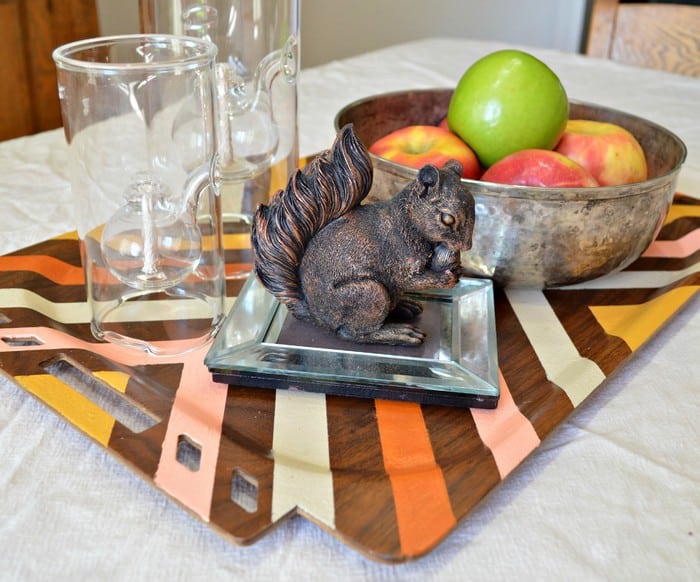 Such a perfect project to use up some leftover chalk paint! Plain wooden jewelry or keepsake boxes are a great makeover candidate for a little bit of paint.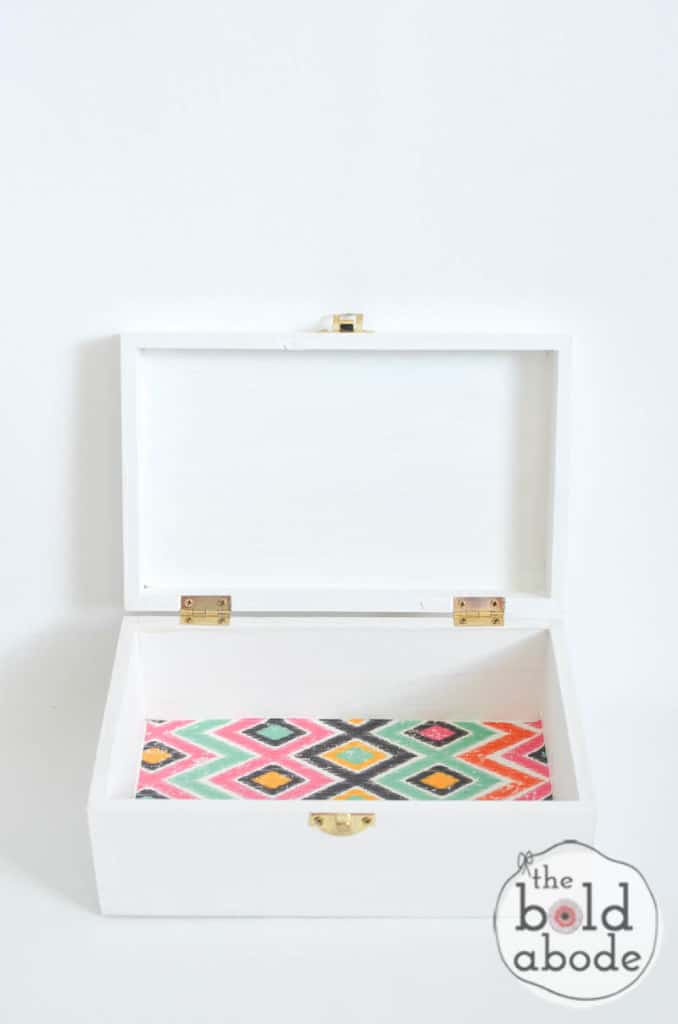 This project inspired me to repaint the mirror hanging in my foyer! It was time for an update!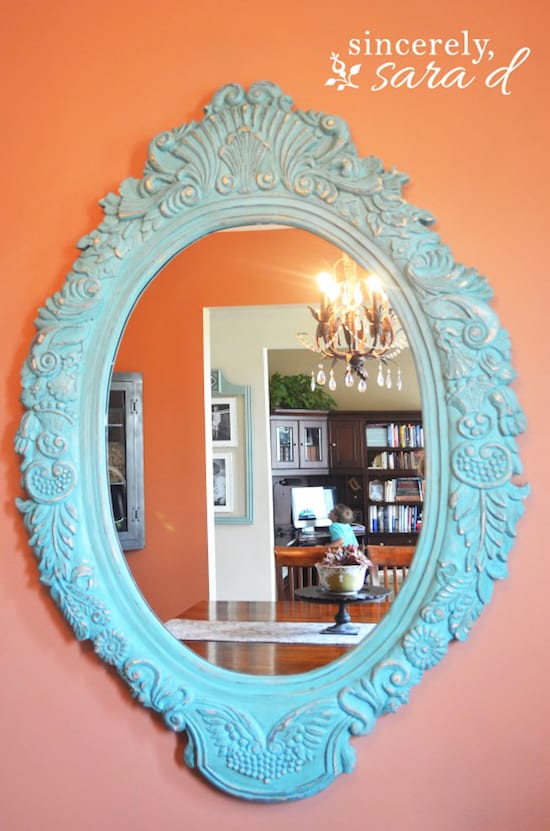 What could be easier than chalk painting some mason jars and using them as decorative objects around the house? Kristi from Making it in the Mountains gave hers a special touch with some gold finishing wax. The options for mason jars are endless!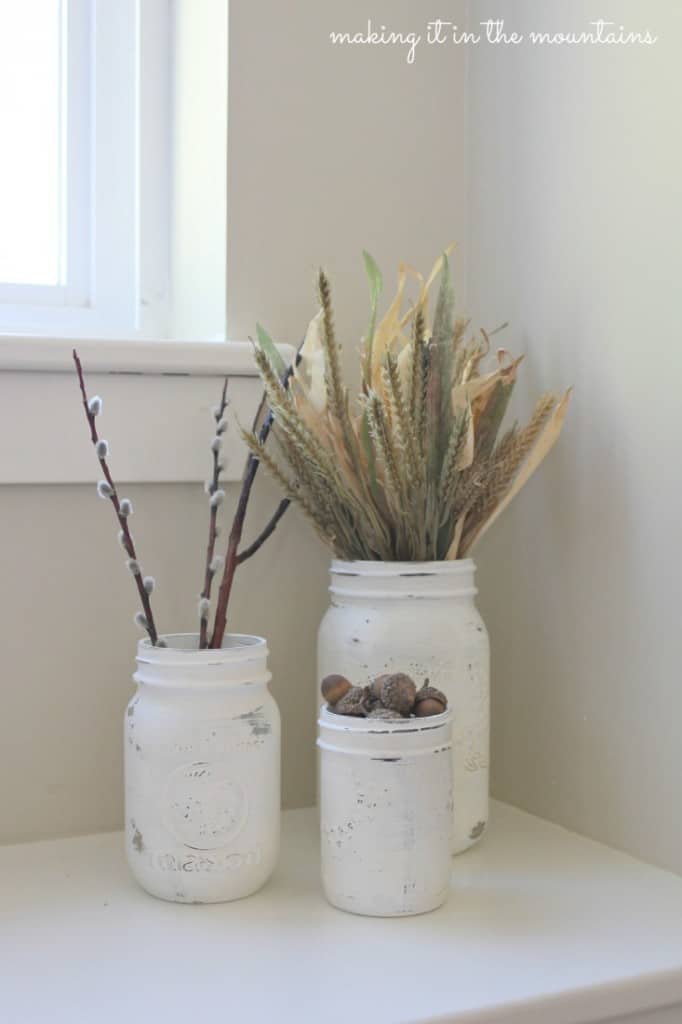 It's easy to upcycle an old shutter or door with chalk paint! Use it as a decorative accent or pop on some baskets and turn it into a functional piece like Brepurposed did!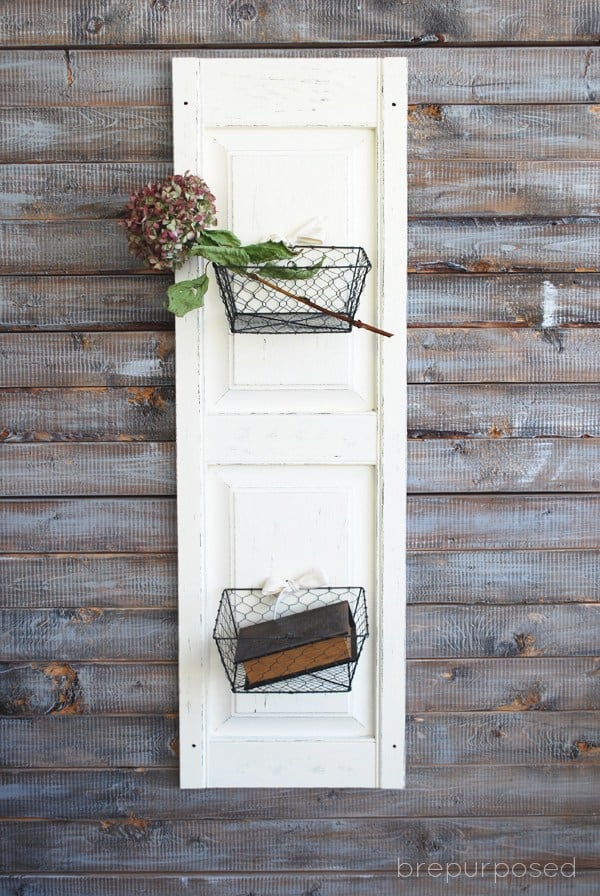 Turn a plain magnet board from Ikea (or anywhere else) into a piece of functional art for any room with chalk paint!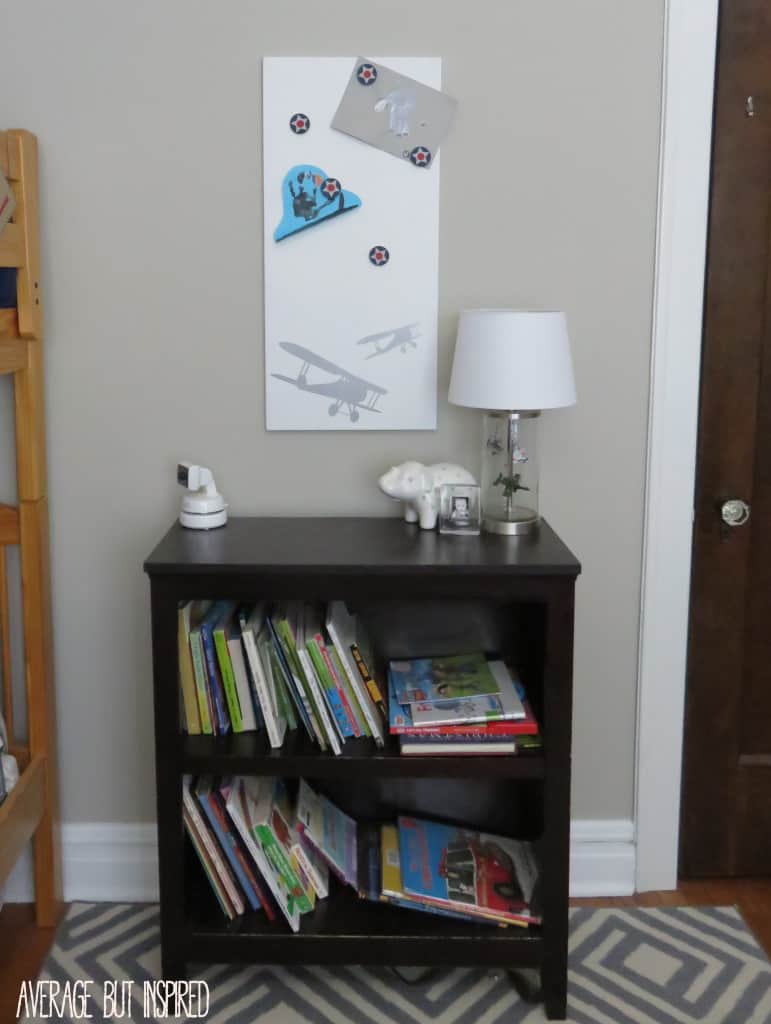 So are you ready to put your paint brushes to work? I hope these chalk paint crafts and chalk paint projects inspire you to get painting!
Bre