This shop has been compensated by Collective Bias, Inc. and its advertiser.  All opinions are mine alone.  #SpringCreations #Collective Bias
Now that the weather is finally nice and people are feeling more social, it's time to get the ladies together for a girls' night crafting session, don't you think?  In my opinion, the keys to a successful craft night party are good food and drinks, great tunes, and a simple project that your friends can make and take in one evening, like this DIY Sandy Shapes Wall Art!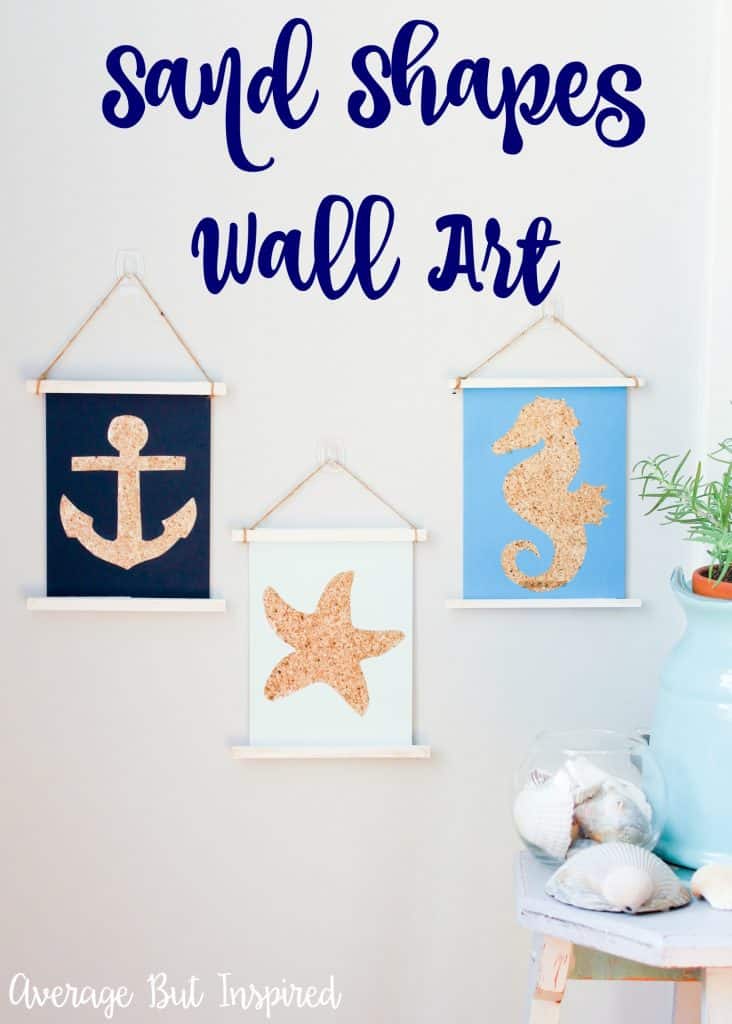 Keep the project simple and as mess-free as possible, and you'll be able to relax and enjoy the evening with your friends!  (I know you're probably thinking that with sand there's no way this project won't make a mess, but I promise it's true!)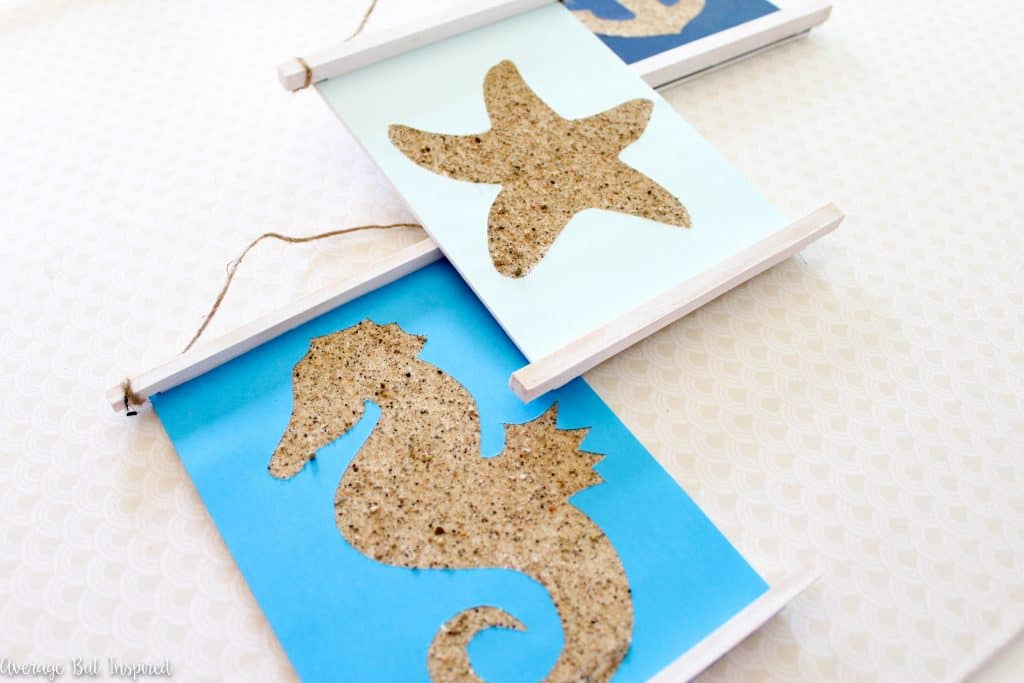 Supplies Needed for DIY Sandy Shapes Wall Art
Make sure to have these supplies on hand for your girls' night craft project:
Scotch® Brand Permanent Mounting Tape
Scotch® Brand Double Sided Tape
Command™ Mini Hooks
Cardstock in colors of your choice
Shape templates (available to download here)
Flat canvases (5″x7″)
White acrylic paint
Square dowels
Small saw
Sand
Twine
Aerosol hairspray
Small paintbrush
Scissors or utility knife
Pencil
Optional: paper cutter (for cutting cardstock to size), plastic cup (for pouring sand), cookie sheet (for containing sand)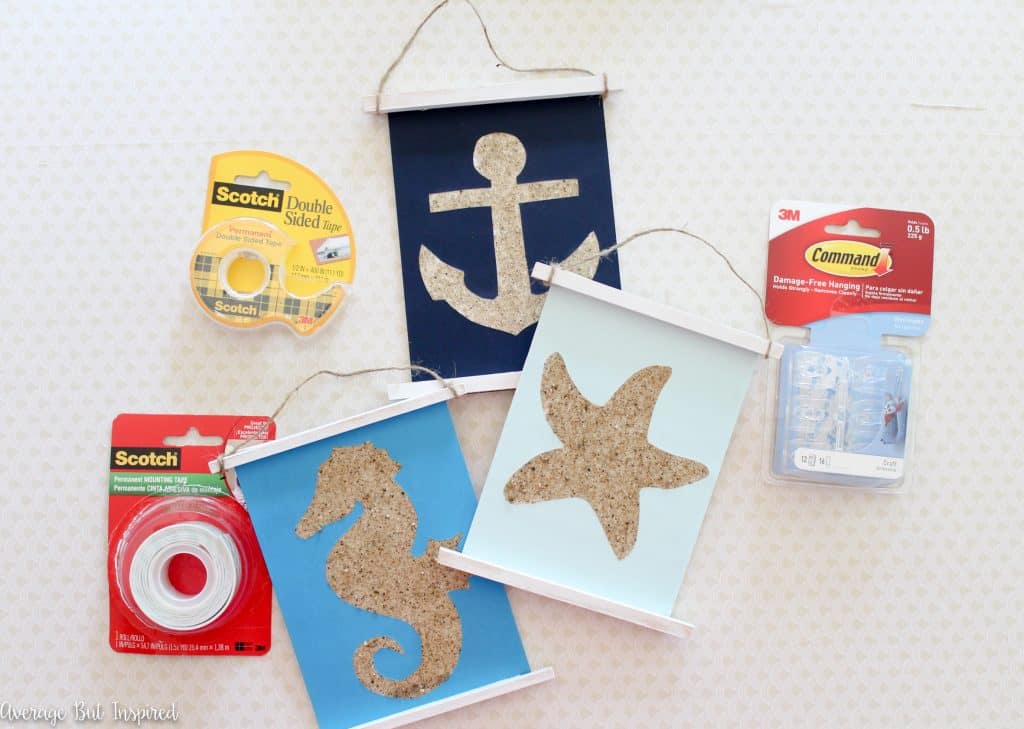 The great thing about this project is that you can buy almost all of your supplies, including the Scotch® Brand and Command™ products, in the crafting aisle at any Walmart.  From masking tape to spray adhesives and everything in between – no matter the task, there's a Scotch® Brand to match.  It's so convenient to be able to get everything you need in one spot.  (You'll probably need to check the health and beauty aisle for the hairspray though.  Wink wink.)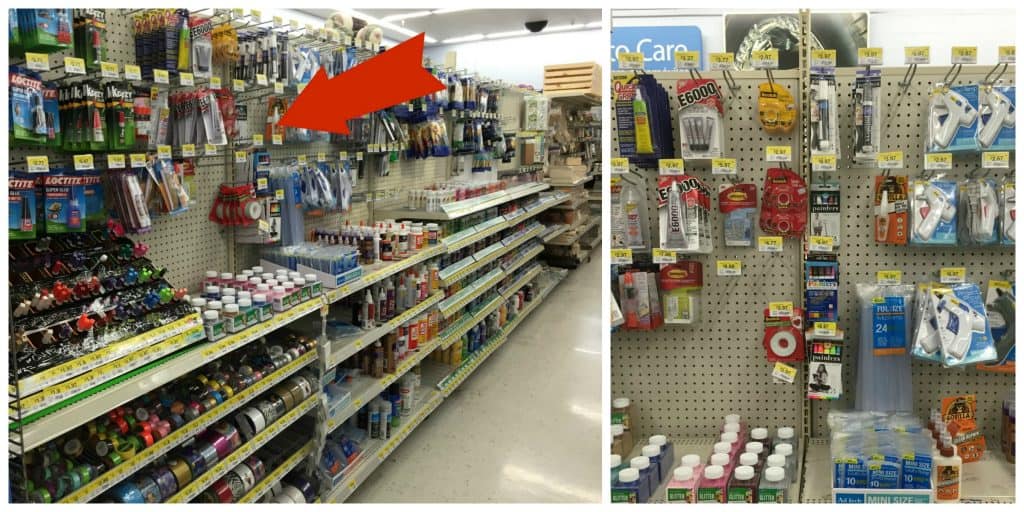 How to Make DIY Sandy Shapes Wall Art
Now, once you have all of your supplies, begin by printing the shape templates, cutting them out, and tracing them onto cardstock that has been cut to 5″ x 7″.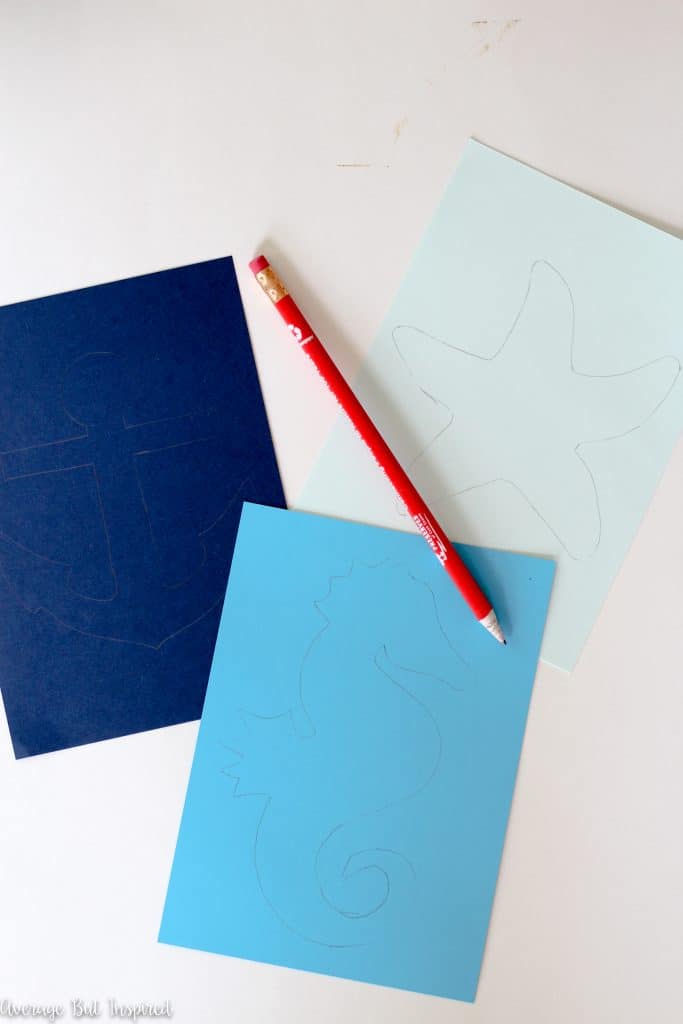 Carefully cut out the designs from the center of the cardstock using scissors or a utility knife.  If you use a utility knife, make sure to protect the surface underneath the cardstock.  (I would hate for you to end up with nautical-themed shapes permanently engraved into your dining room table!)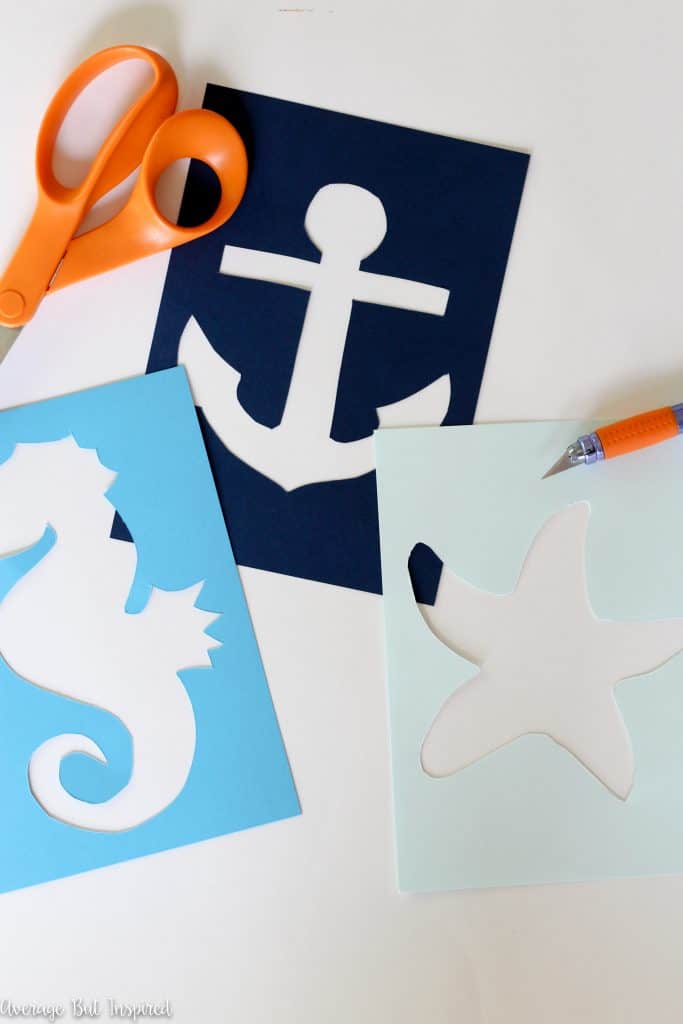 Next, line the outer edges of each canvas with Scotch® Brand Double Sided Tape.  Also fill the center of each canvas with Scotch® Brand Double Sided Tape.  You will want the entirety of each shape that you have cut out to be filled with the double sided tape, so it may end up that most of each canvas is covered in double sided tape.  This tape is extra strong and sticky, so it's perfect for keeping grainy sand in place!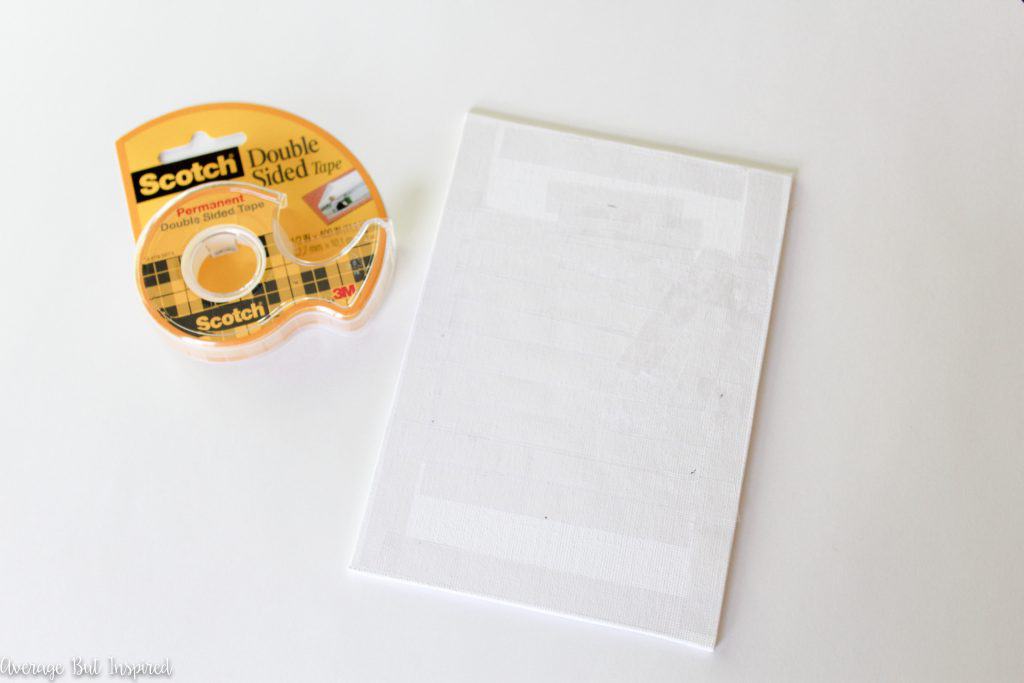 Carefully press the cardstock onto the canvas, making sure to align the edges.  Also be sure to press down around all of the edges of the shape in the middle.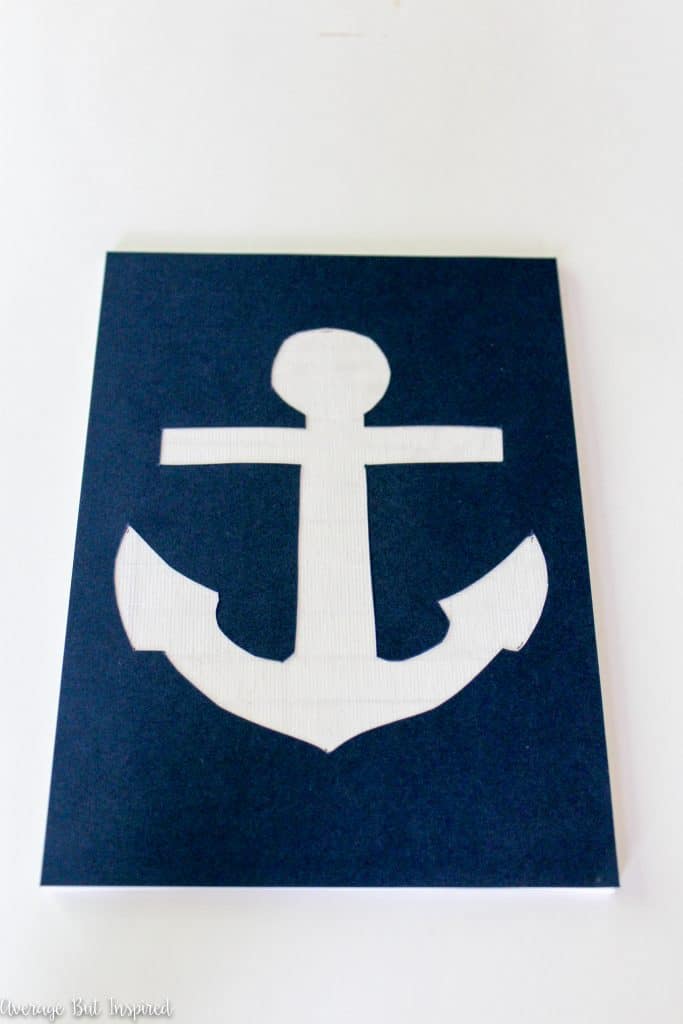 Next, gently pour sand over the entire shape.  Once the shape has been covered, gently press the sand down onto the Scotch® Brand Double Sided Tape, and then shake off the excess sand.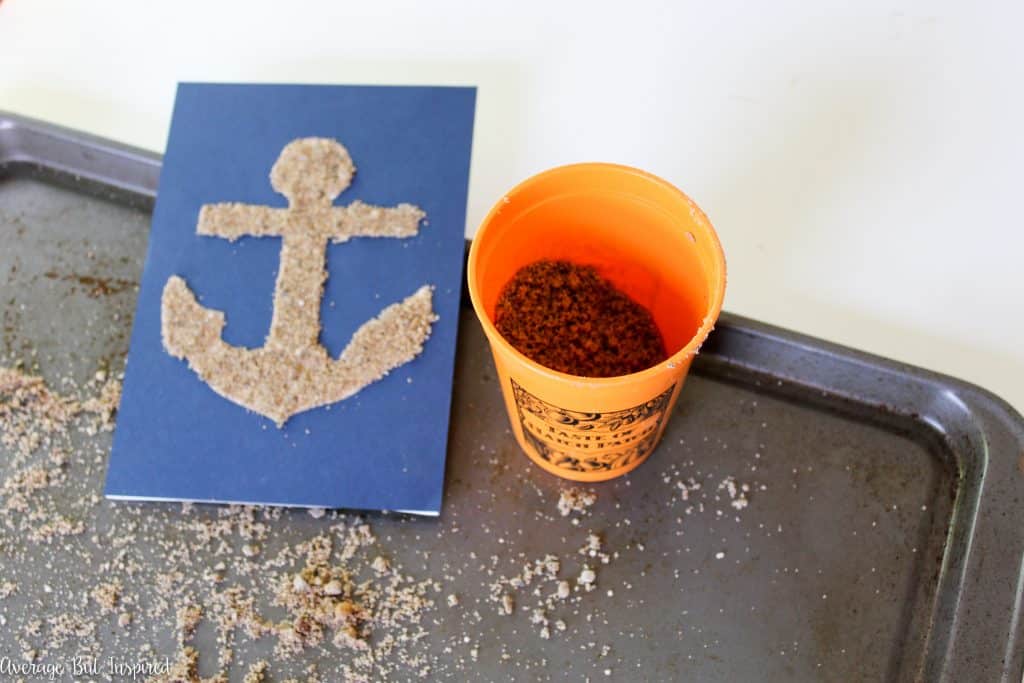 Spray the entire shape and surrounding cardstock with aerosol hairspray.  This will help the sand stick together and keep any stray grains from brushing off of the canvas too easily.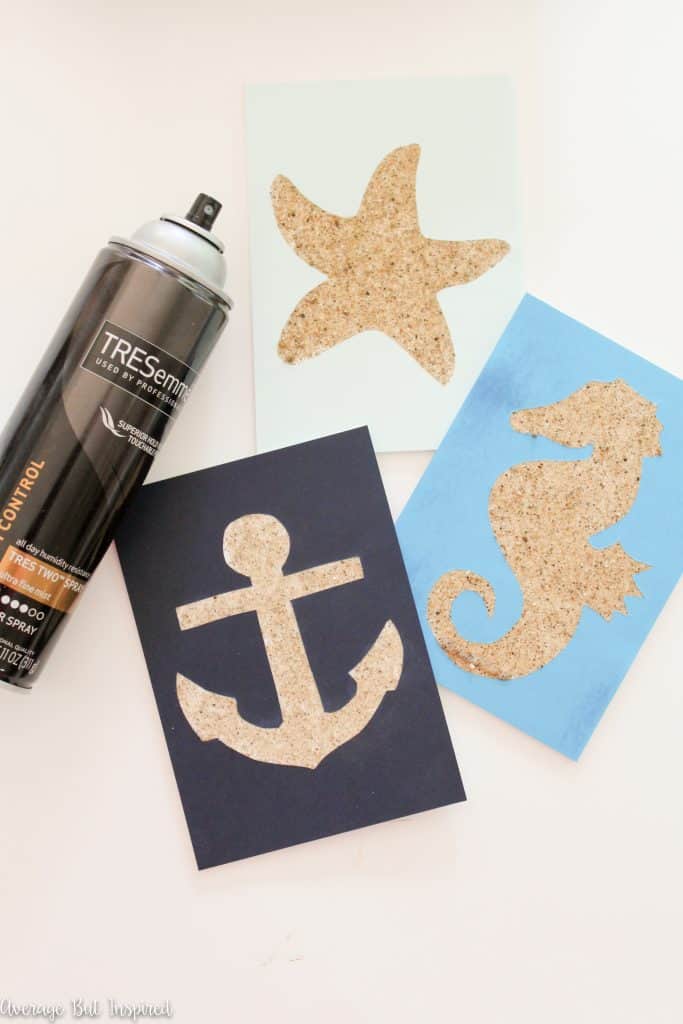 Next, cut the dowels to approximately 6″ long and paint them with the acrylic paint.  If you're doing this project as part of a girls' night, you might want to prepare this step in advance.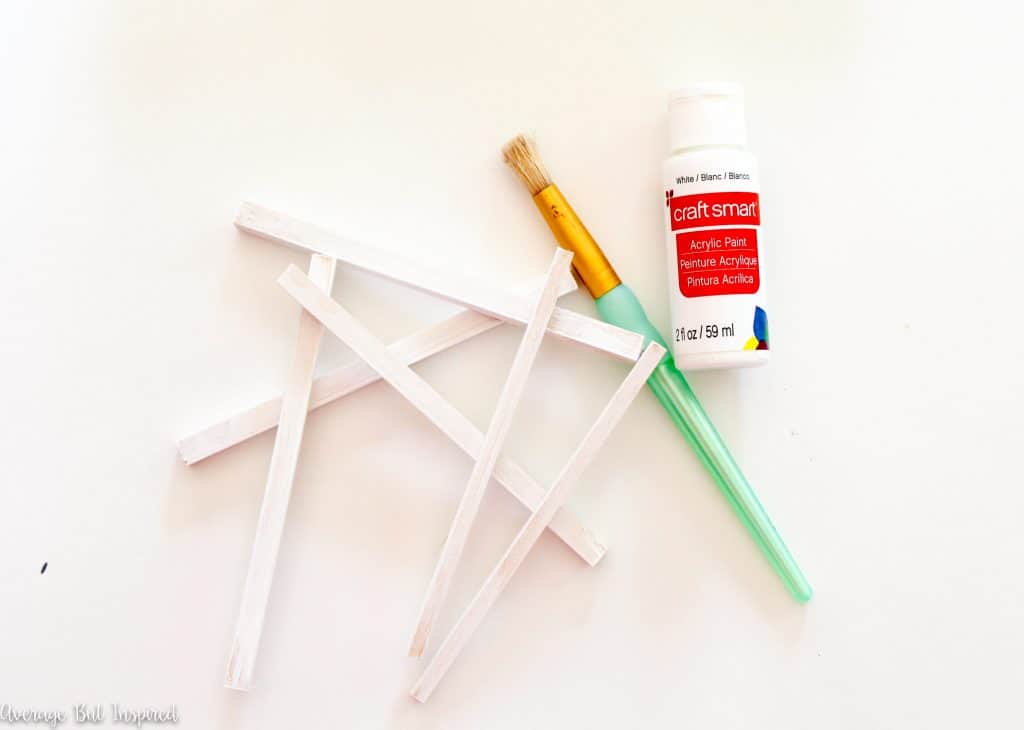 Cut a length of Scotch® Brand Permanent Mounting Tape and press it onto the back of each dowel.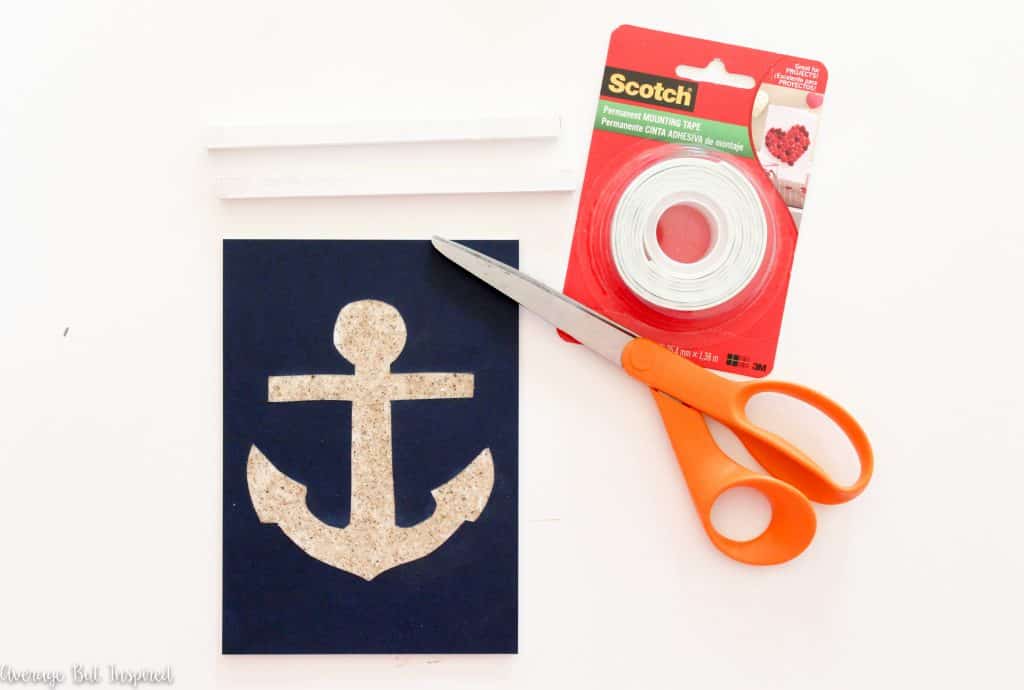 The Scotch® Brand Permanent Mounting Tape will likely be wider than your dowel, so trim the excess from the edge of each dowel.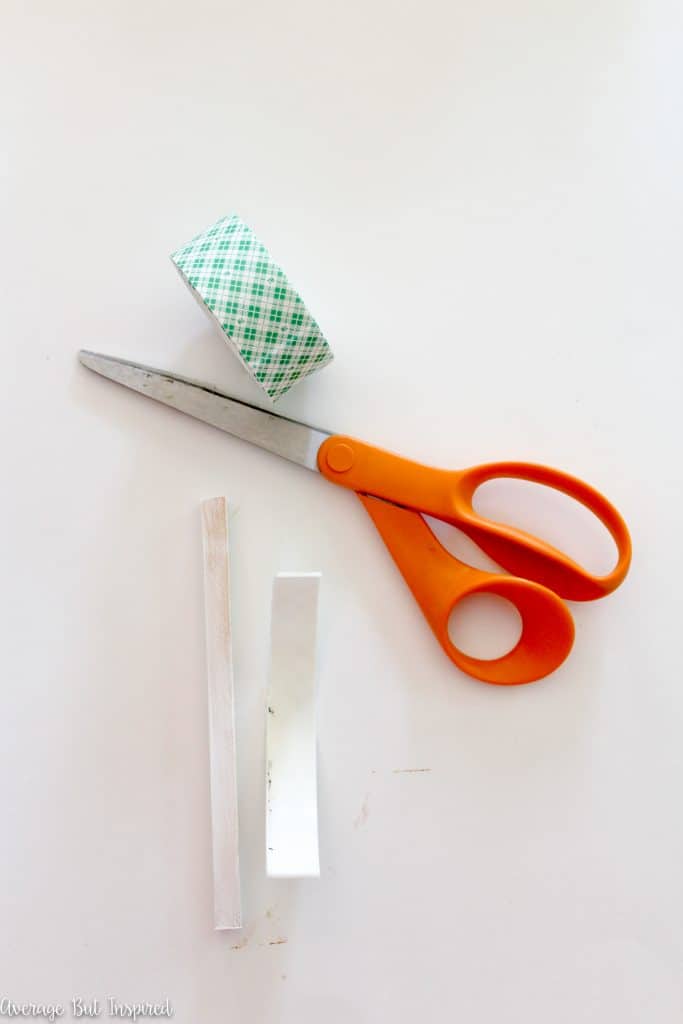 Press one dowel onto the top face of the cardstock, and one dowel onto the bottom face of the cardstock.  The Scotch® Brand Permanent Mounting Tape will hold these dowels in place strongly and securely, and you won't have to worry about your sandy shape art falling apart.  I have used this product on similar projects in the past, and they're still proudly displayed in my home!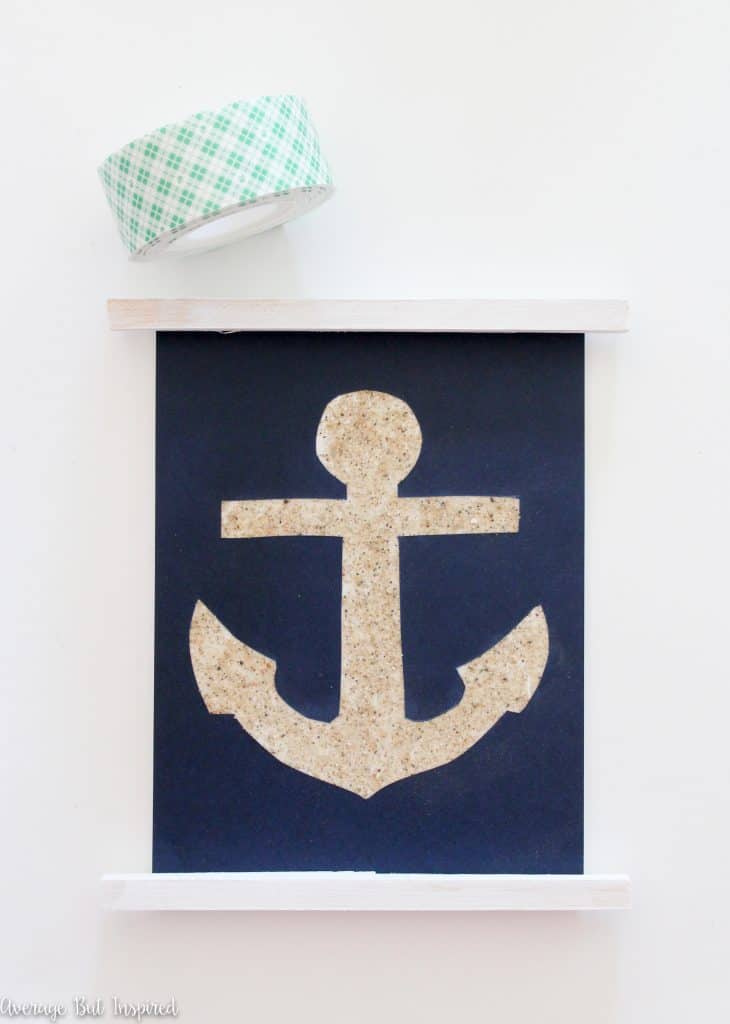 Tie twine or ribbon to the top dowel for an easy way to hang the sand shape art.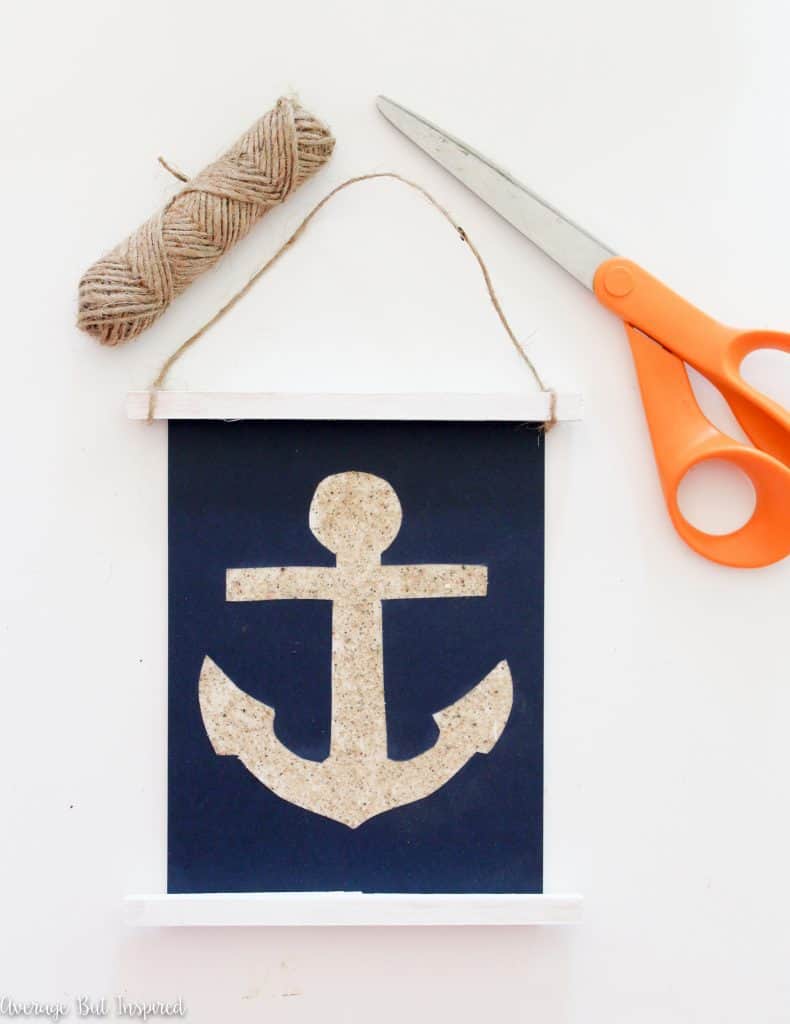 Press some Command™ Mini Hooks to the wall, hang your sandy shapes wall art, and enjoy!  If you're hosting a craft night party, make sure to send your guests home with some Command™ Mini Hooks so they can hang their art, too!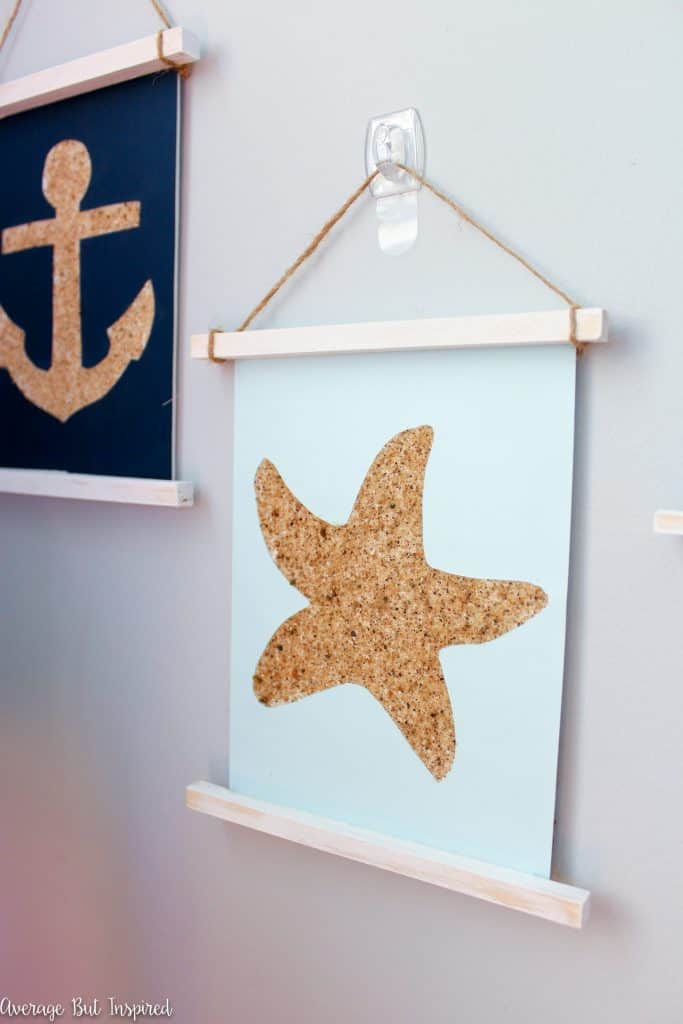 I use Command™ products to hang almost everything in my house!  They provide damage-free hanging, hold on strongly, and come off cleanly every single time.  My husband rolls his eyes every time he sees me hanging something else with my trusty Command™ Mini Hooks or Command™ Picture Hanging Strips.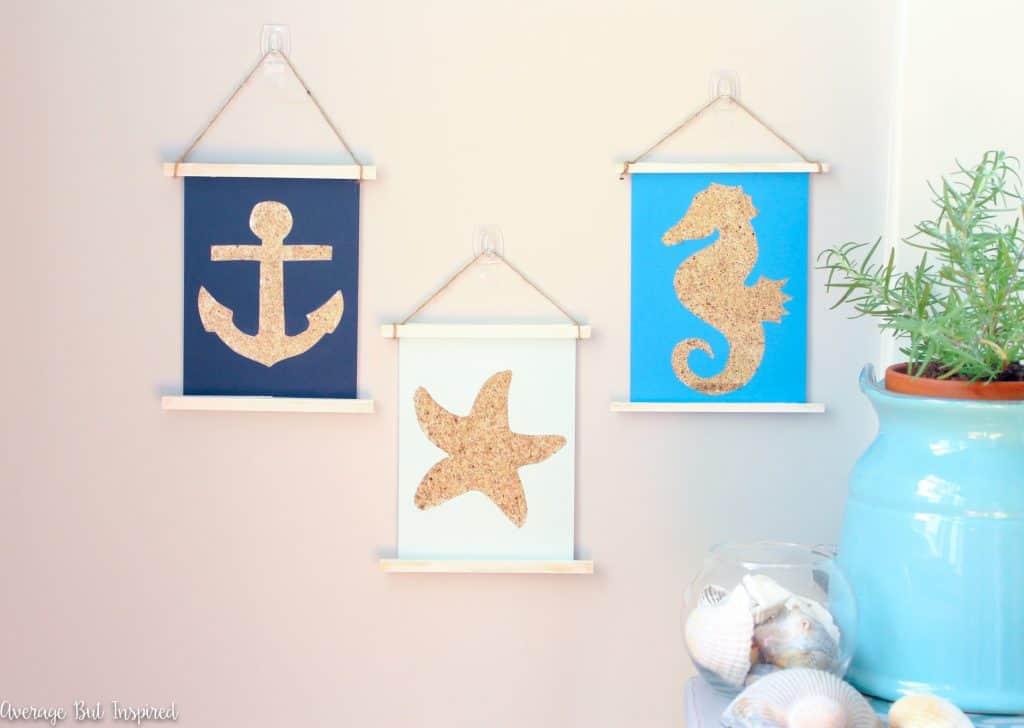 See how easy and mess-free this project is?  I told you!  No measurable drying time means less mess and instant gratification – totally perfect for a girls' night.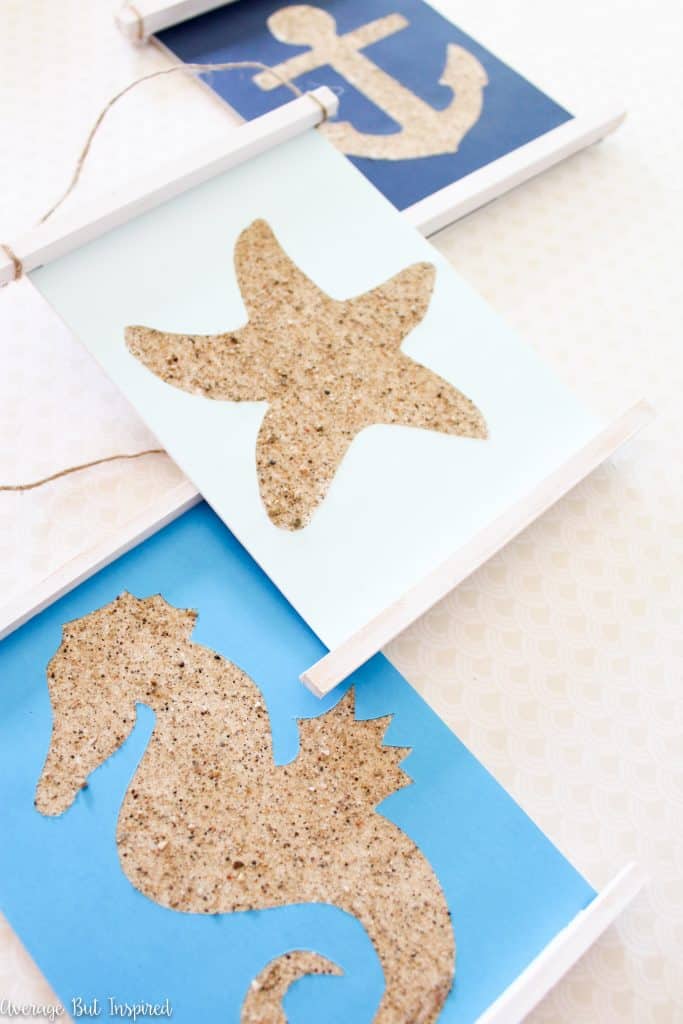 So what are you waiting for?  Pin this project, head to Walmart to pick up your supplies, and invite your girlfriends over for a fun night!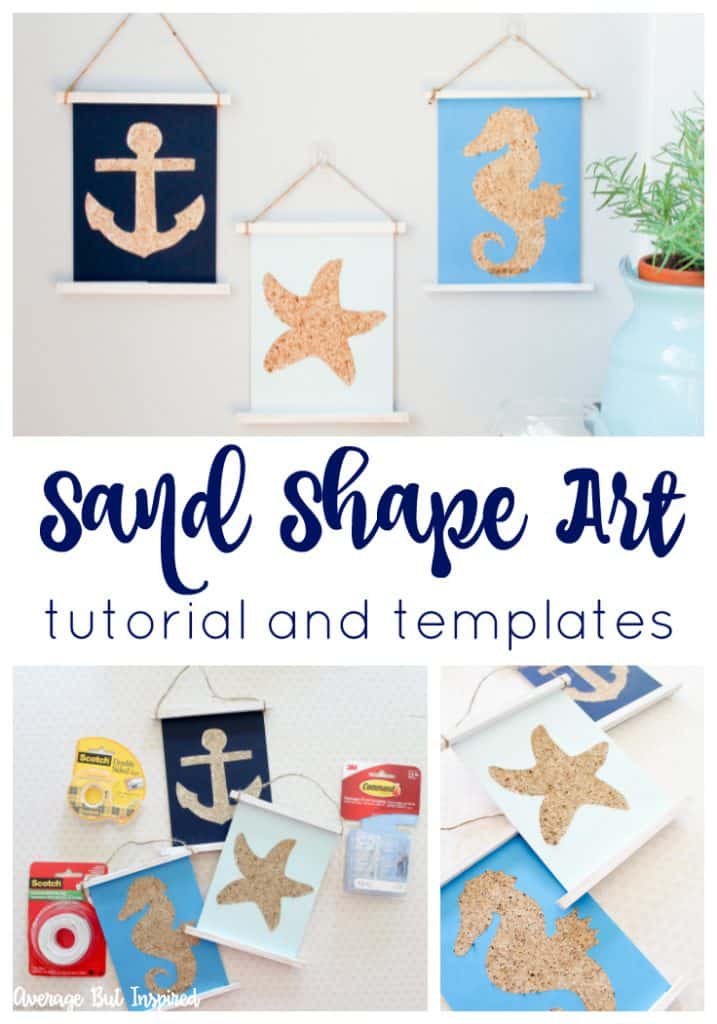 And for more project inspiration, check out the Scotch® Brand and Command™ Social Hub and be sure to connect with 3M on Pinterest.
Now that you've seen this fun sandy shapes wall art project idea and all of the other project ideas using Scotch® Brand and Command™ products, what will you be making at your next girls' night crafting party?
Bre