If you haven't been to Dollar Tree recently, GET OVER THERE! They have so much cute stuff for spring and Easter! It's one of the best times of year to stock up on craft supplies. Last week I showed you the cute wreath I made with an unexpected Dollar Tree supply, and this week I'm showing you how to upgrade some Dollar Tree plastic bunny planter stakes with a faux finish makeover! This dollar store planter stakes makeover is so quick and easy, and totally adorable!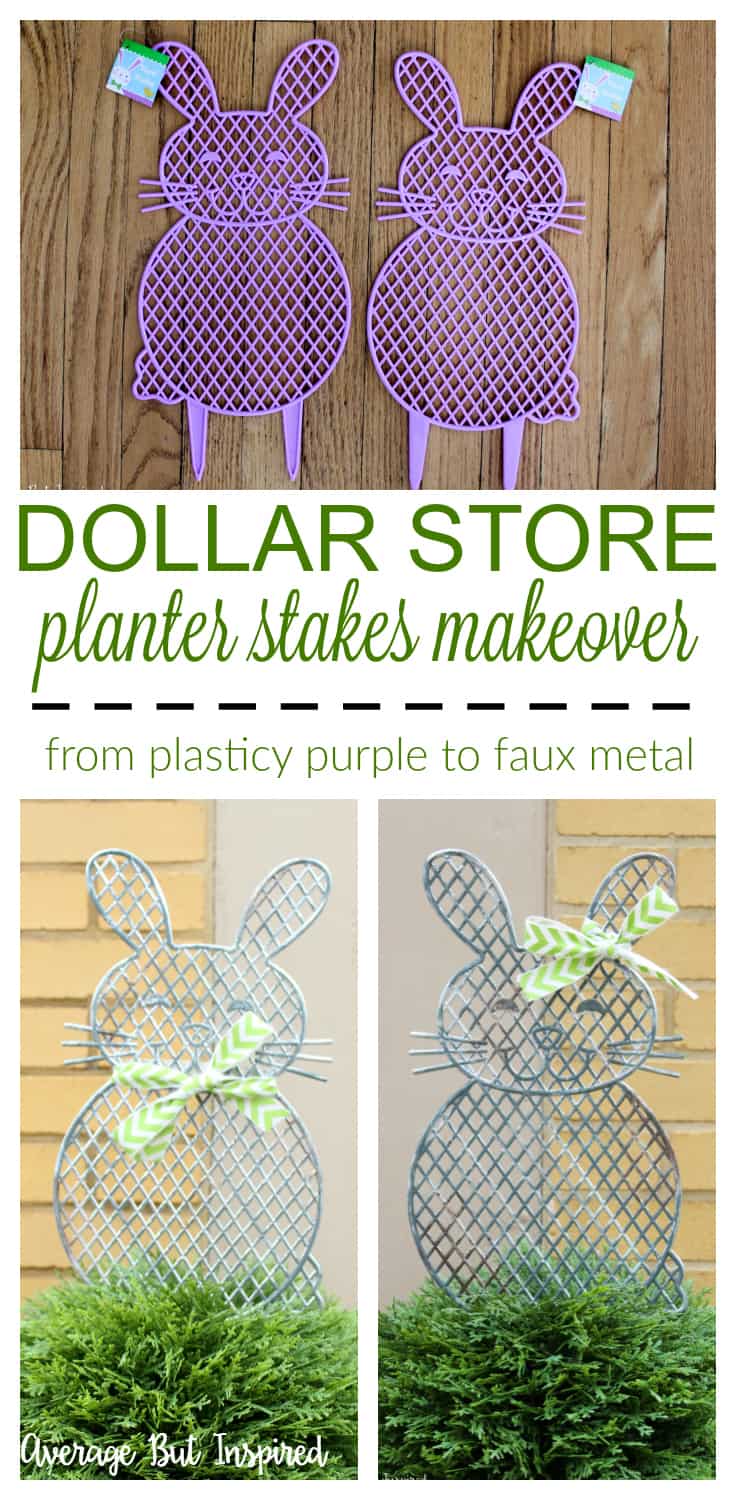 Supplies Needed for a Dollar Store Planter Stakes Makeover
Some of these links are affiliate links, which means that I earn a small commission at no added cost to you if you purchase through them. To read my full disclosure policy, please click here.
Plastic bunny garden stakes (from Dollar Tree)
Paper towel
How to Give Dollar Store Planter Stakes a Metal Makeover
I started with these cute bunny planter stakes. They come in two colors (pink and purple), and are pretty cute on their own! I just wanted a slightly different look for my planter stakes – one that looked like metal. The criss-cross pattern on these little guys reminded me of chain link fencing, so I went with a weathered metal finish!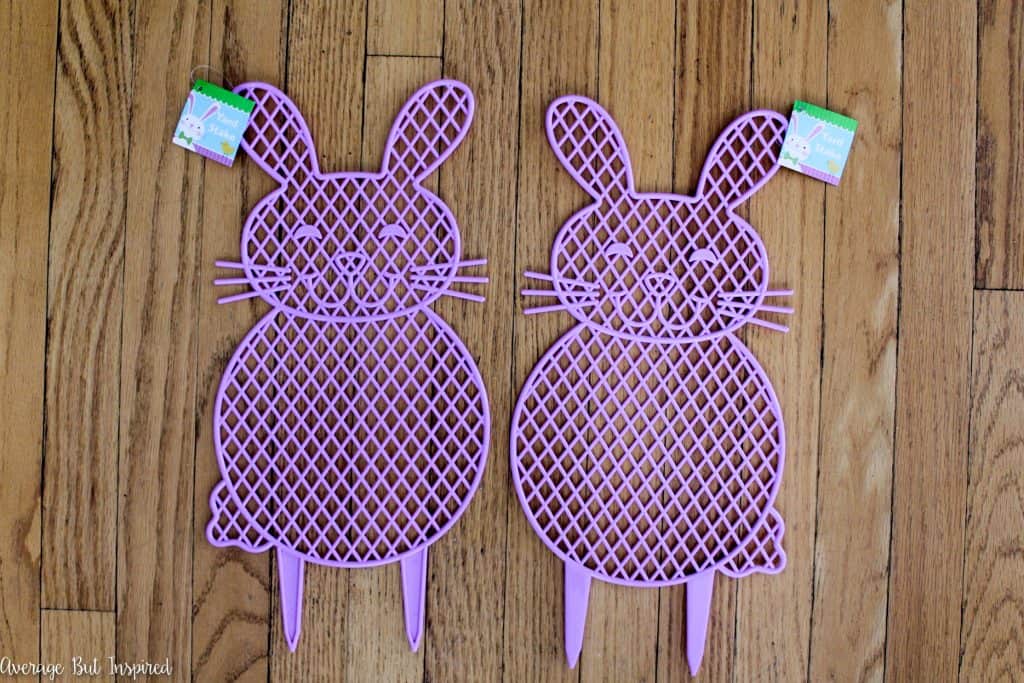 I gave each planter stake a coat of silver spray paint that works on plastic. I didn't photograph this step because it was freezing outside. But, the stakes were very shiny and space-age like!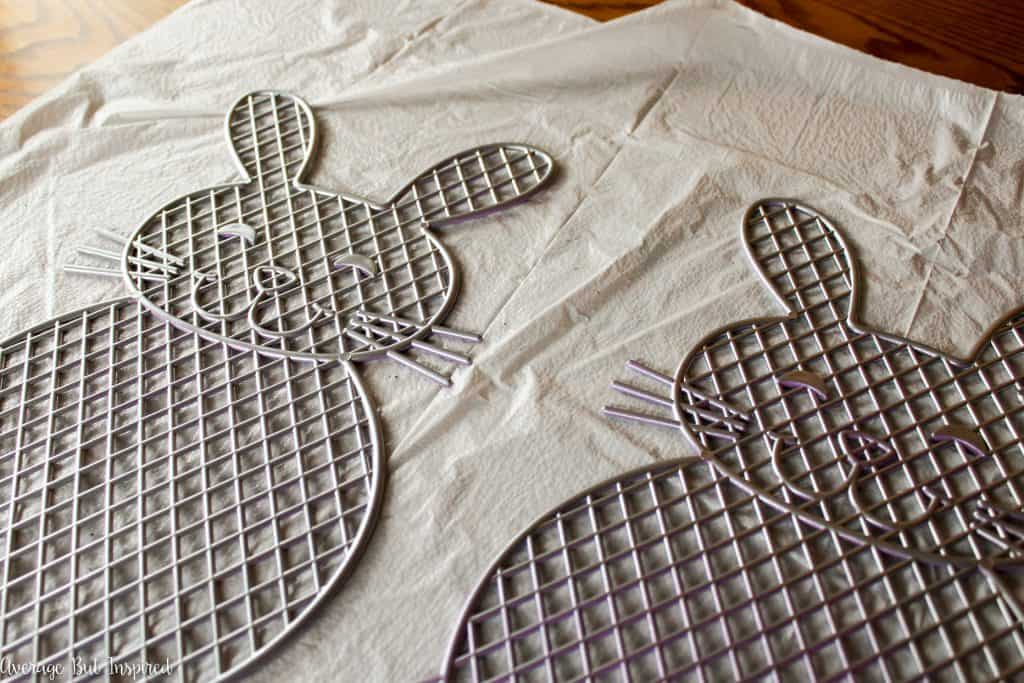 I wanted to bring the high shine look down a bit, so I used a dense stencil brush (sometimes called a pouncer), to brush on dark gray acrylic paint all over the bunnies. I made sure to let some of the shiny silver spray paint show through though.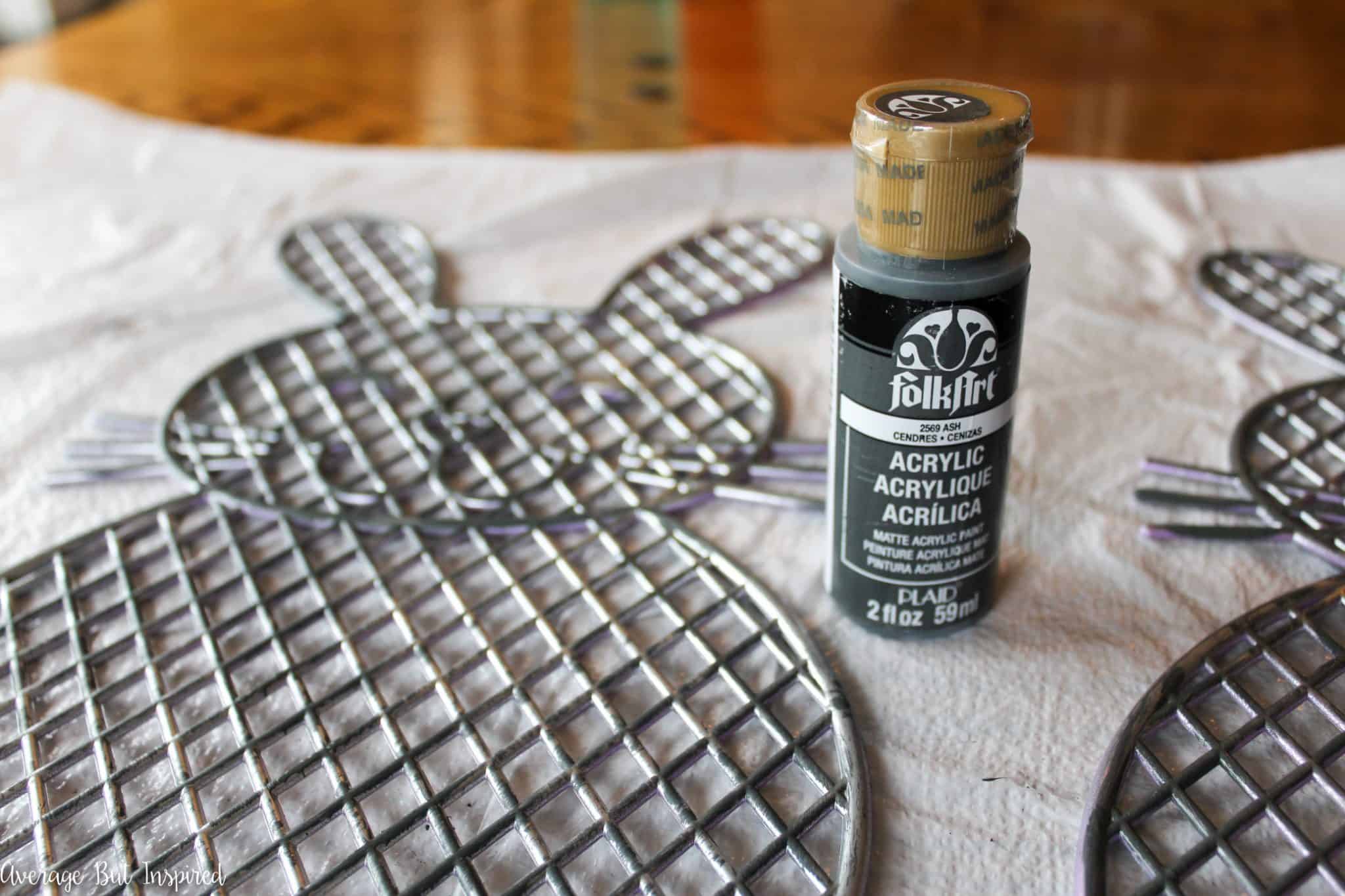 After this coat of paint dried, I dabbed some white acrylic paint onto certain parts of the bunnies. I then removed most of it with the paper towel.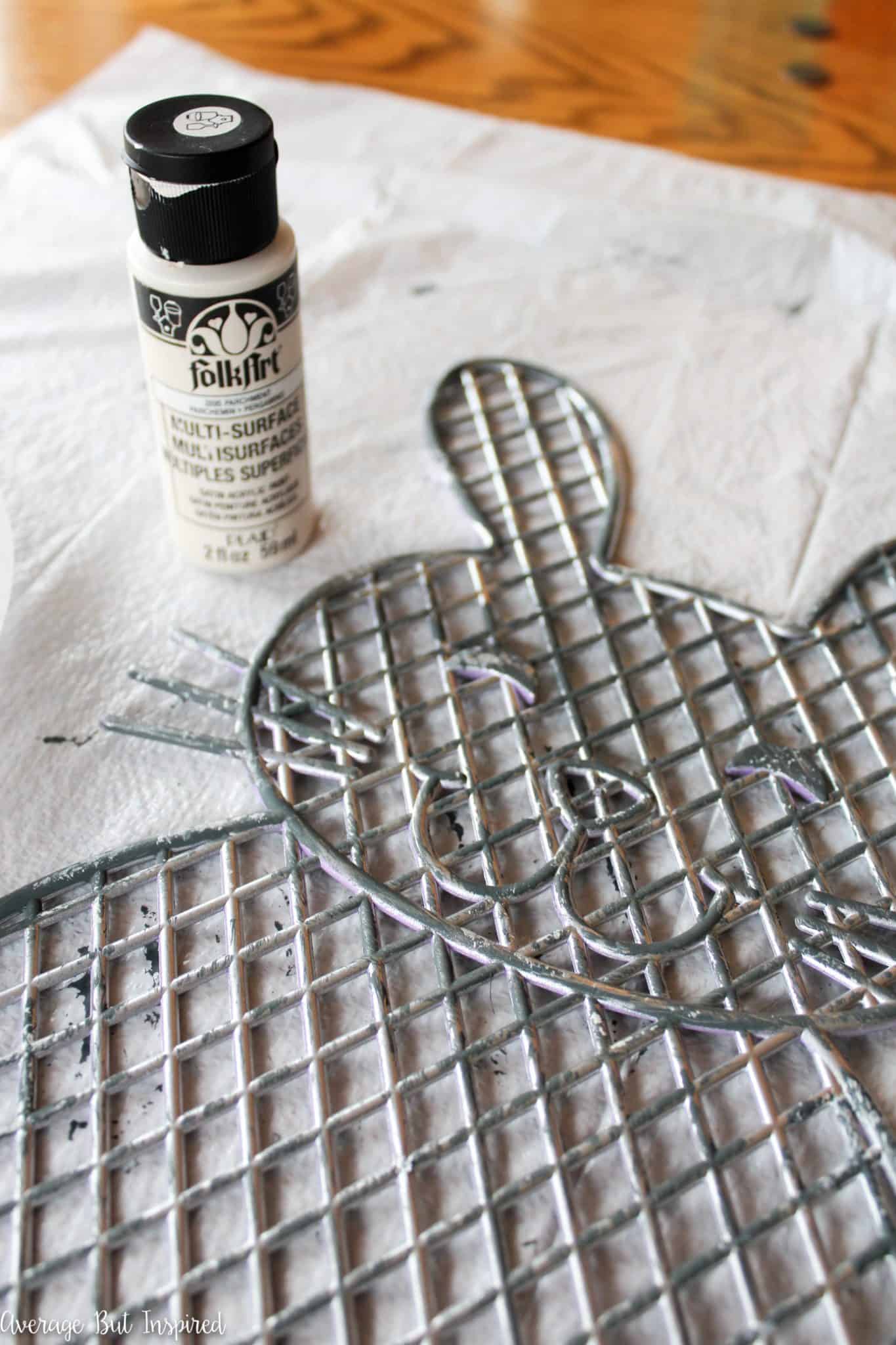 Finally, I dabbed some brown acrylic paint on spots in order to give a slightly rusty look. I wanted my bunnies to look like junky bunnies – bunnies you'd find at a flea market.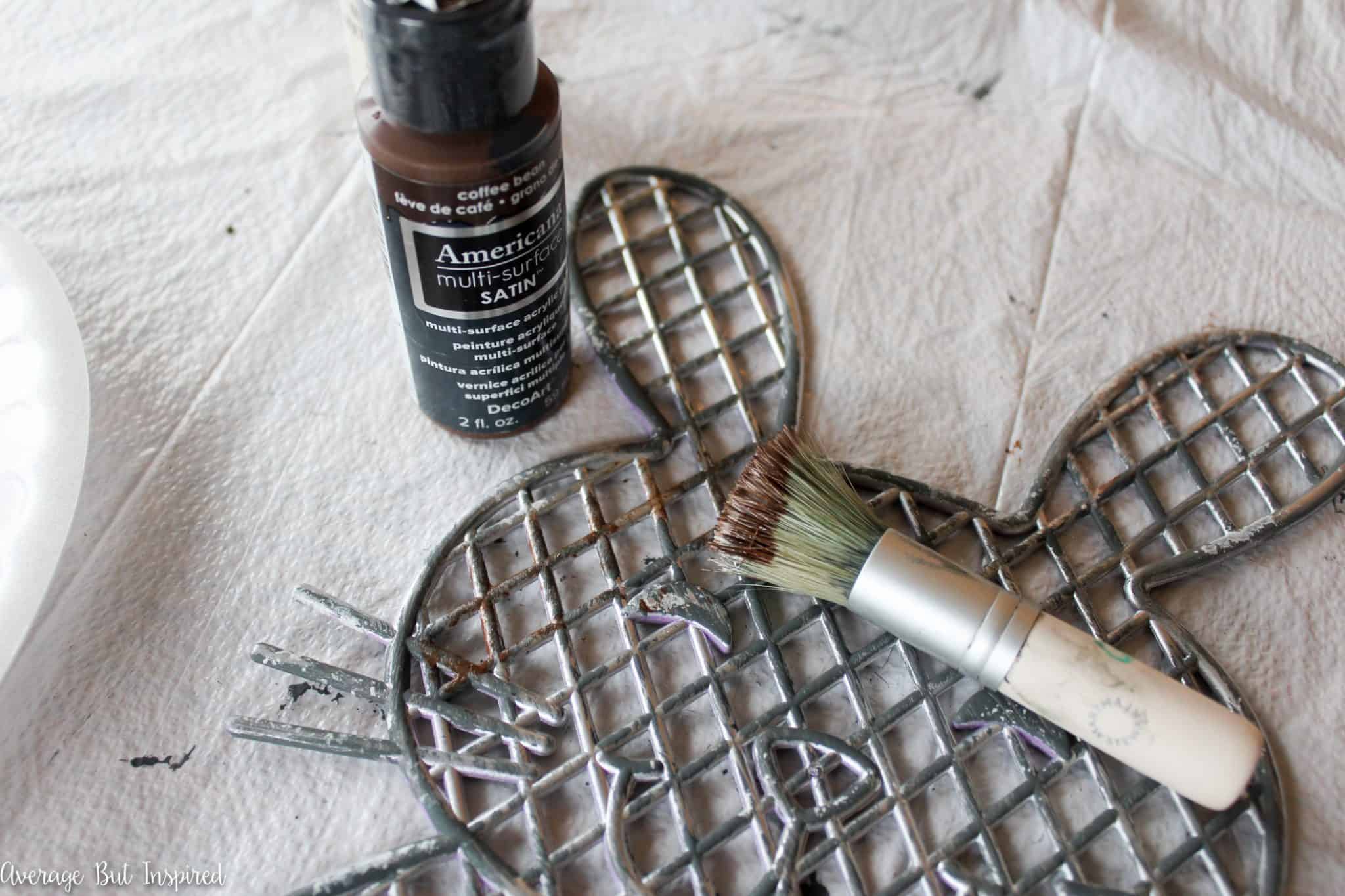 Once everything was dry, I tied some ribbon into one of the bunnies' hair, and a ribbon around the other's neck. I wanted to give these bunnies a little style.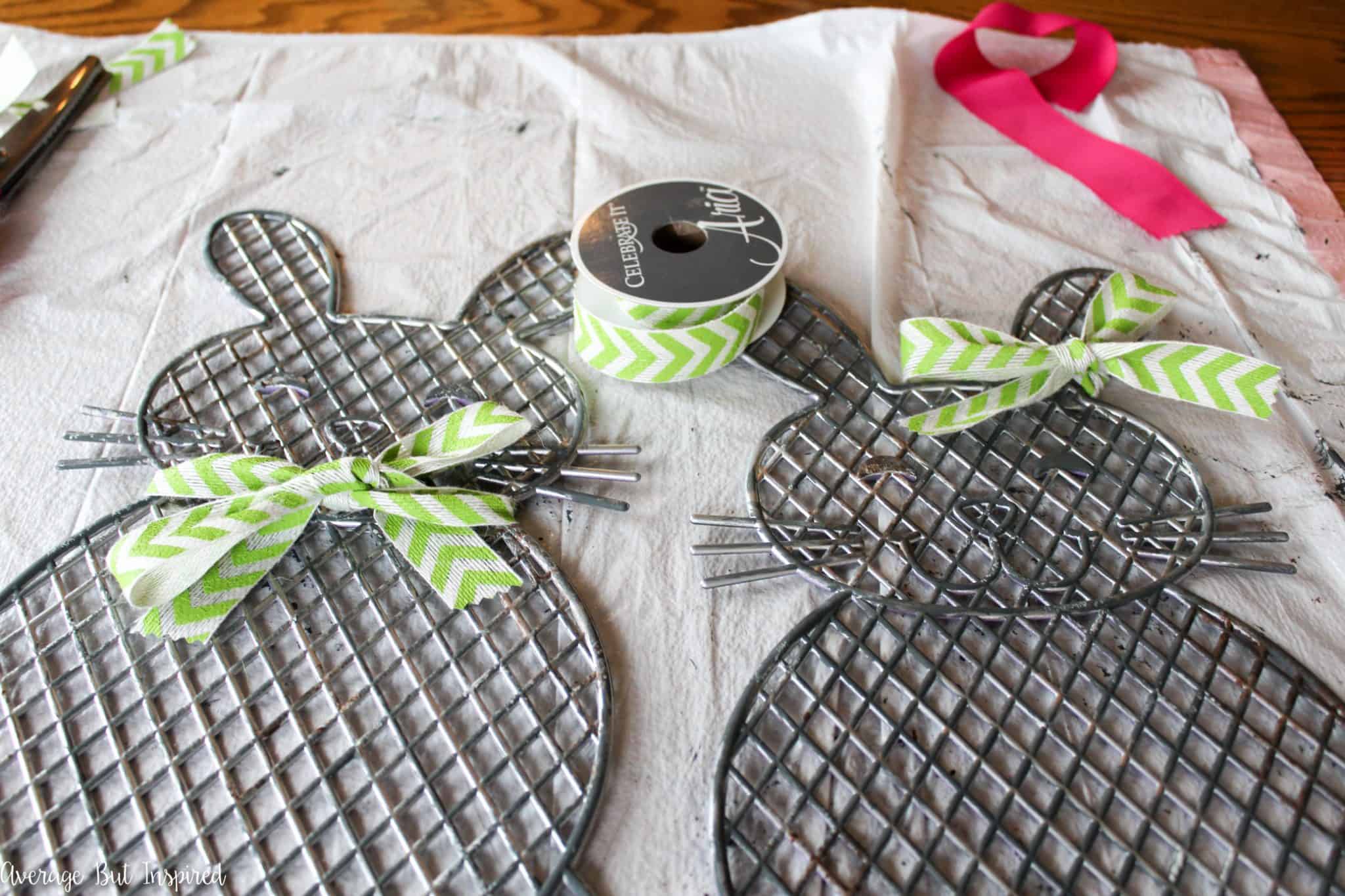 Then I took my bunnies outside and plopped them into the planters that flank my garage.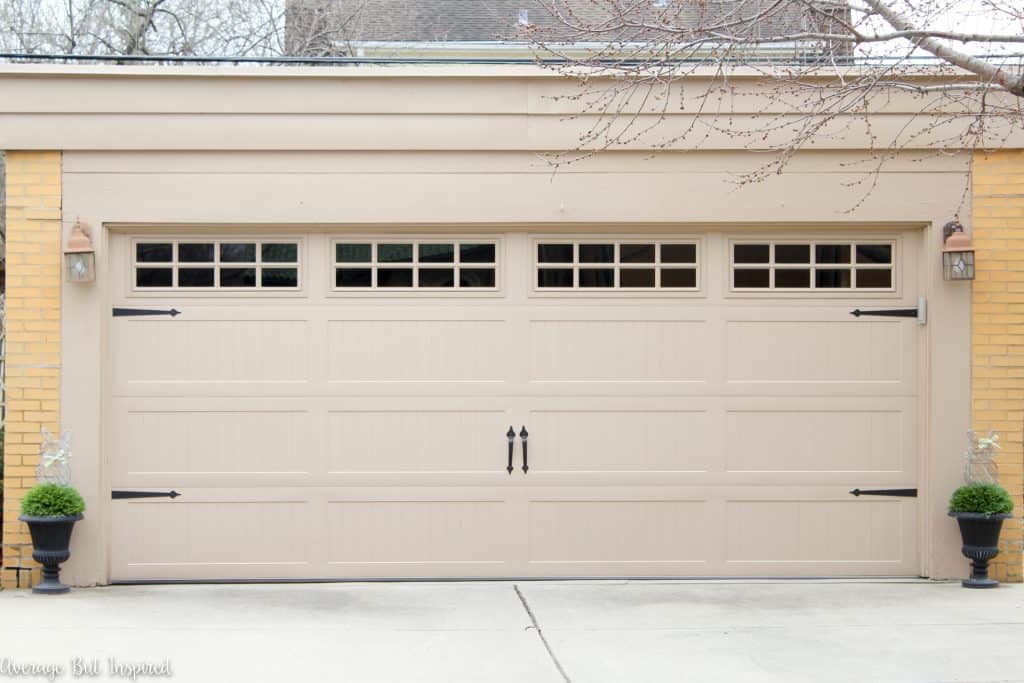 Do you want to know a secret about the plants that are in my planter?
Promise not to tell?
They're FAKE! Yep! I ordered them on Amazon. They're amazing and withstood the entire Chicago winter and are in perfect condition! I love that I have a little pop of green by the door all year round.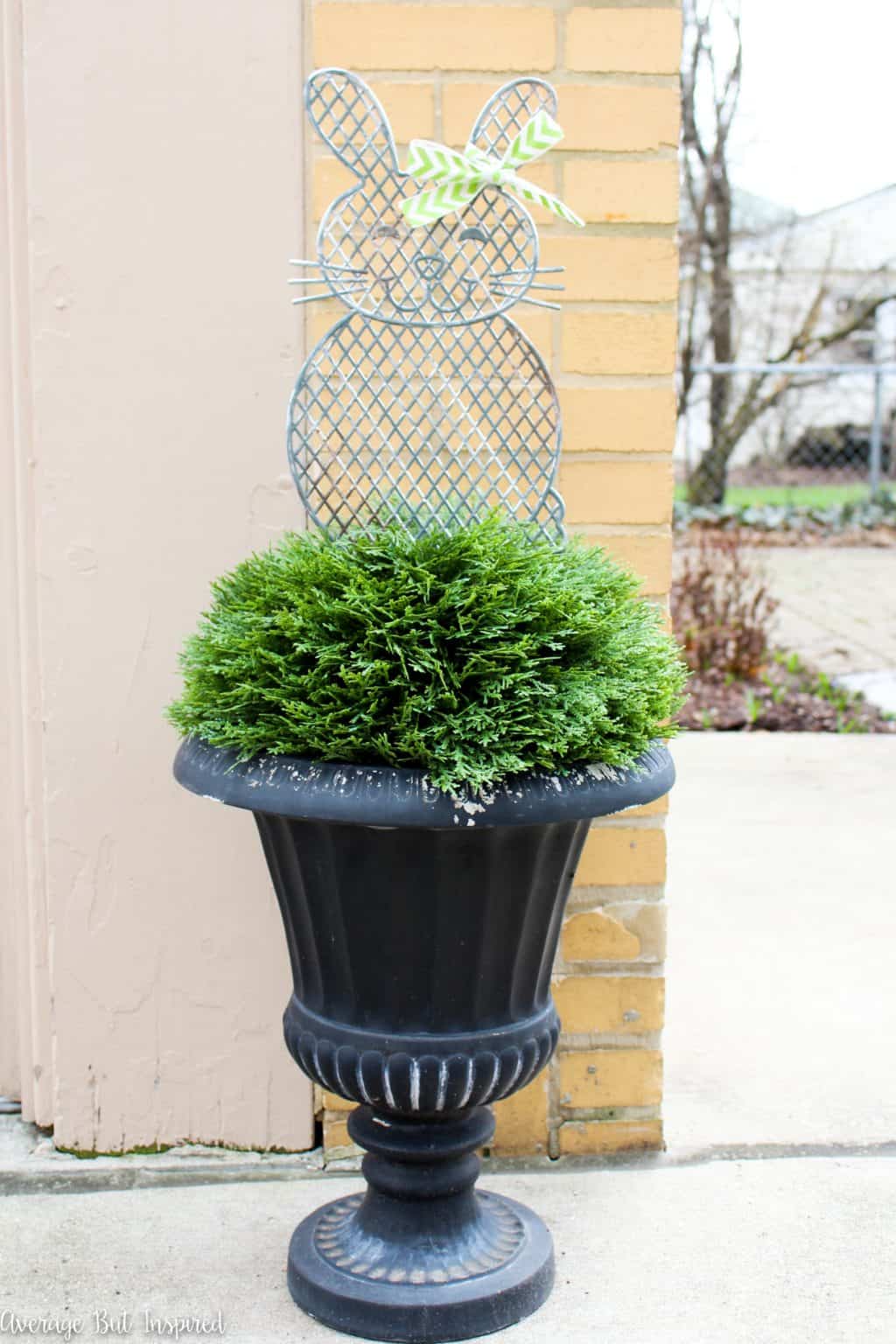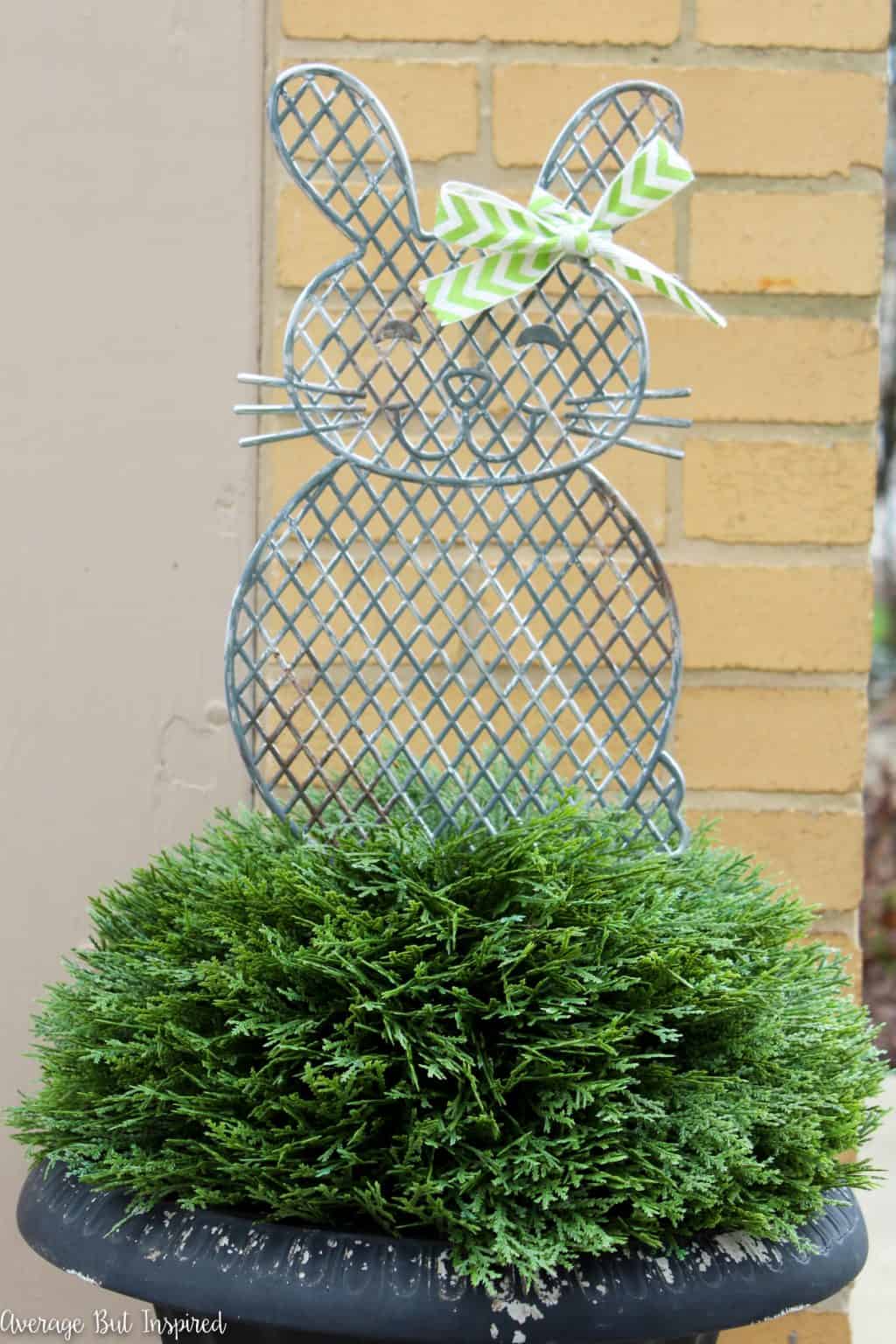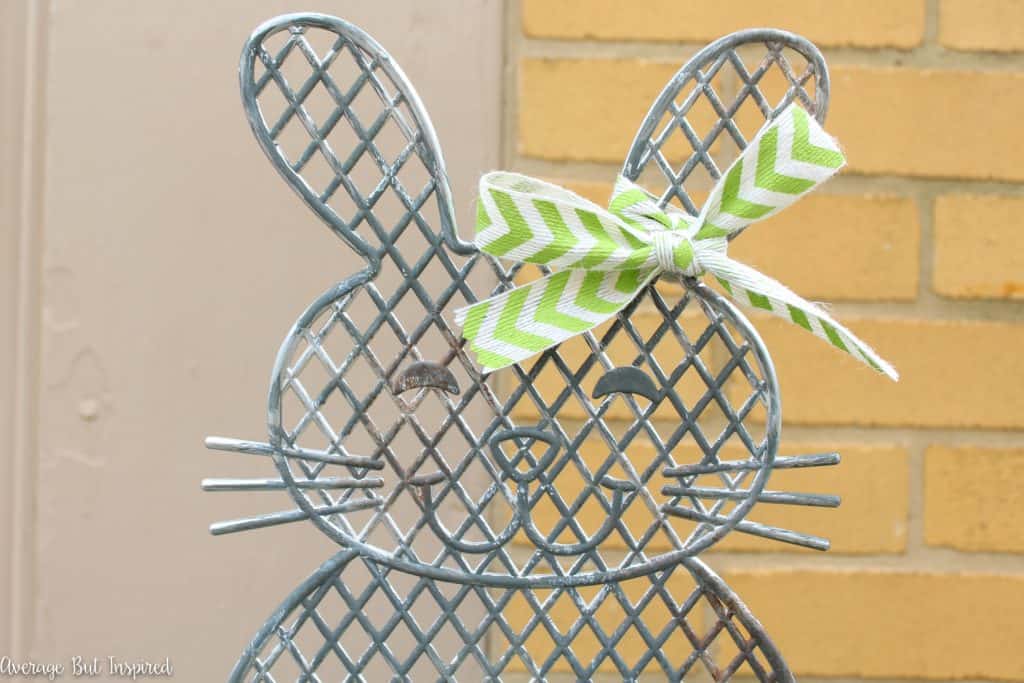 And I think these bunnies are the perfect spring addition to my fake plants. (Am I super tacky? Maybe. But hey, these things are the PERFECT solution for someone with a black thumb and bad weather.)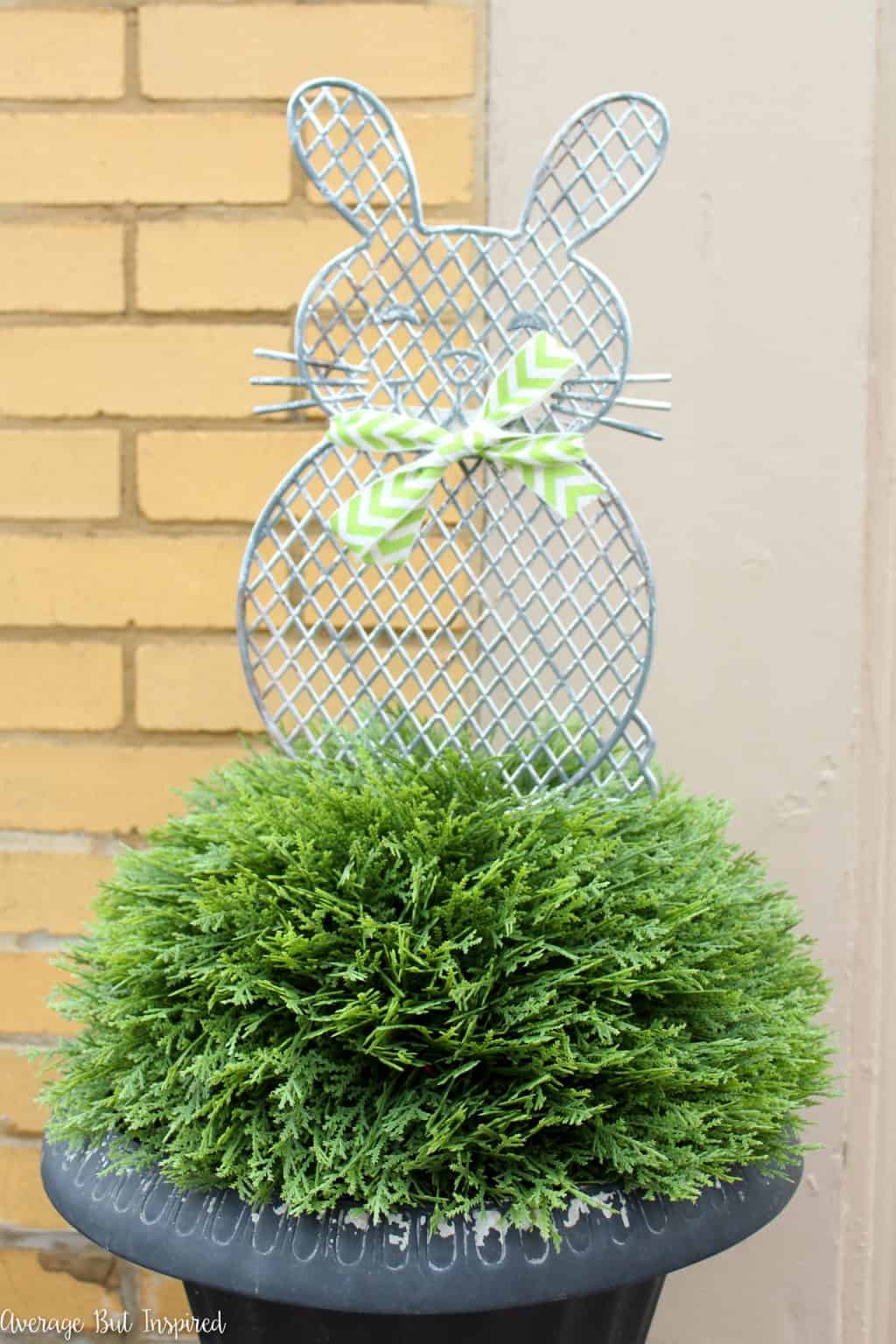 Jasper likes them, too (the bunnies and the fake plants). Side note: I swear he has eyes. He just needs a haircut.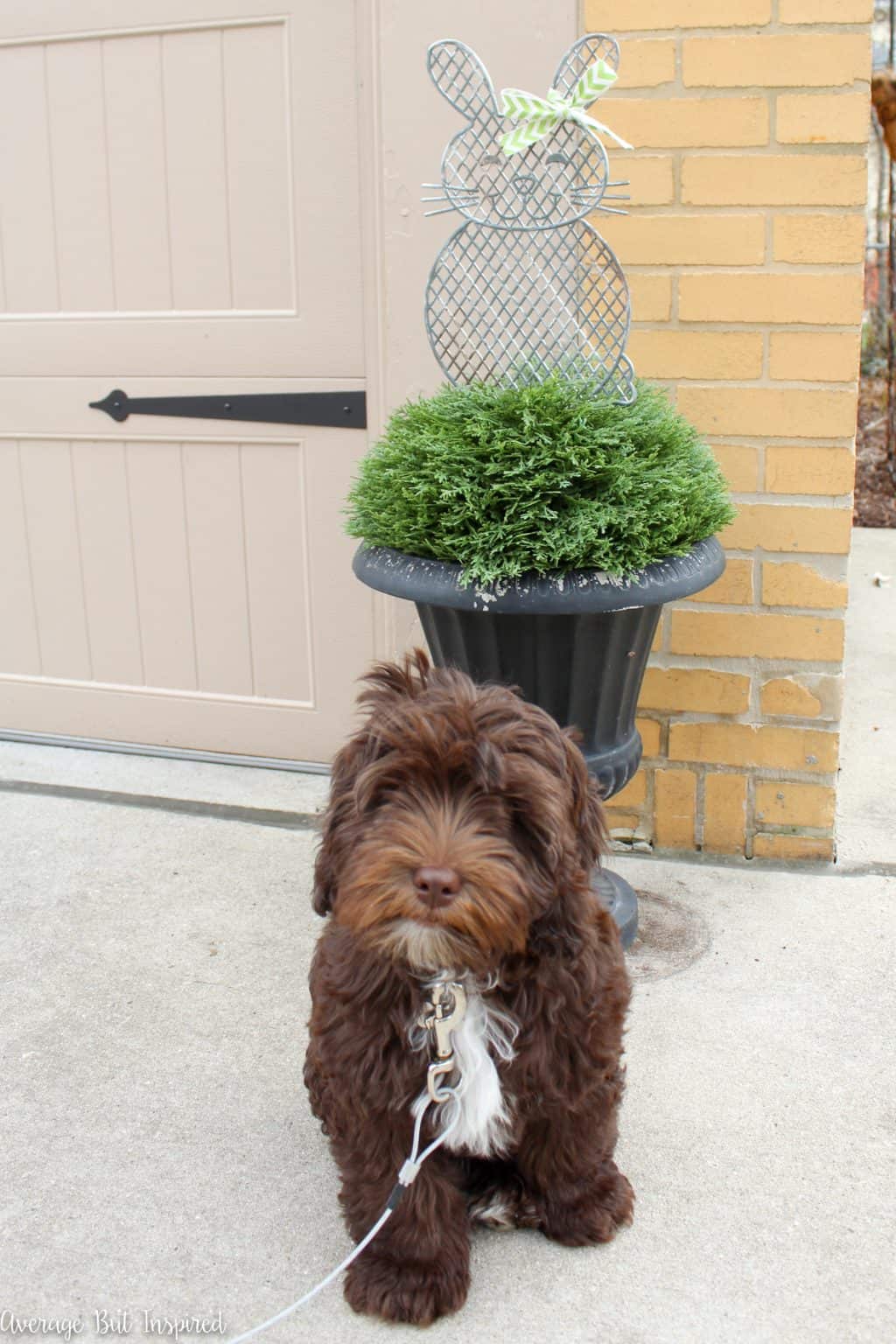 Every time I look out the window and see my fake metal bunny garden stakes I smile. They're such a cute way to welcome spring! Go grab some of these at Dollar Tree before they're gone.
-Bre
You May Also Like These DIY Solar Light Planters