It's Monthly DIY Challenge time again, friends, and this month my girls and I are all using rope to inspire your creativity! Last month we all built amazing projects with Kreg Jig R3 Pocket Hole Systems, and I felt like I nailed that challenge (check out my DIY Modern Desk here!). This month I had to hot glue some rope to a board and I am underwhelmed, to put it nicely. I created a DIY Acorn Fall Front Porch Sign for my mom, and while it was fun to make, it's just not my favorite project ever. But hey, I'm keeping it real because it's impossible to love every project every time, right?
My friends' DIY rope projects are all linked below, but first, let me give the details on how to make your own DIY Acorn Fall Front Porch Sign!
Supplies Needed for a DIY Acorn Fall Front Porch Sign
Some of these are affiliate links. To read my full disclosure policy, please click here.
Pencil
Scrap wood board or precut wood panel
Acrylic Paints in a variety of browns, creams, and color of your choice for the letter. Here are the colors I used:
Heavy duty scissors
Ribbon
Optional: outdoor sealer
Instructions for Making a DIY Acorn Fall Front Porch Sign
Wow! Don't let that supply list fool you. You don't need a ton to make this sign. I just listed all of the paint colors that I used, but you could definitely use fewer than that!
Anyway, begin by staining your board. I LOVE these Minwax Stain Cloths because they are so easy to use and the stain dries really quickly!
Once the stain has dried, draw an acorn on the front of your board. (TIP: If you don't think you can freehand an acorn, I saw that Dollar Tree has acorn door hangers in their seasonal section. You could buy one of those and trace it! I wish I would have seen those before I did this!) Then fill in the bottom part of the acorn with paint.
Next, fill in the top part of the acorn. I used a brown darker than the bottom for this part.

Once those colors dry, use some of the cream colored acrylic paint to lightly add some highlights to the acorn bottom. I dry brushed some x's on there to add some dimension. Then, add some paint along the edges in a different color brown.

For the top part of the acorn, paint x's in the darkest brown paint that you have.

When the x's have dried, add some cream-colored highlights to this part of the acorn, too. (Don't you think that looks like a loaf of bread? Or am I just hungry while writing this post?)

When the paint has fully dried, cut a length of rope long enough to go around the bottom part of the acorn. Hot glue that around the edge of the bottom.


Next, cut another length of rope long enough to glue around the top of the acorn. Press that into place, and then hot glue a piece of ribbon and some faux oak leaves at the stem.

To personalize your acorn, paint an unfinished wood letter and hot glue that to the center of the acorn. I used a mixture of orange and red acrylic paint to pick up the tones in the leaves, and to stand out from all the brown on the sign!

If you want, you can then go roughly over the unpainted parts of the sign with your cream acrylic paint. I did this to help the acorn stand out a bit. It was blending in with the stain color. After that, your acorn front porch sign is ready to display!


If your sign is on an uncovered porch, you should definitely seal it prior to putting it out! You don't want all of your hard work to be washed away by the elements. 🙂

Now that you've seen my rope project, I hope you'll check out my friends' ideas for rope, too! They're all so cute! Just click on any picture you'd like to learn more about.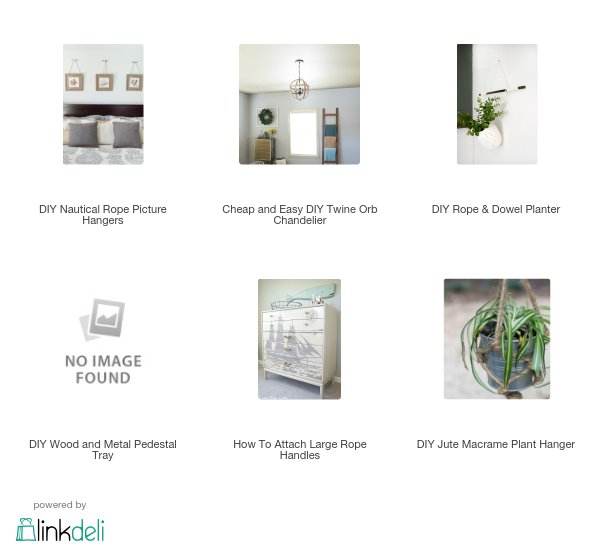 -Bre