While I'm not a party animal, I like to host a nice gathering every once in a while.  Because I believe you can throw an awesome party on a small budget (see my tips for hosting a party on a budget), I thought I should share my thoughts on the best Dollar Tree party supplies and what to avoid!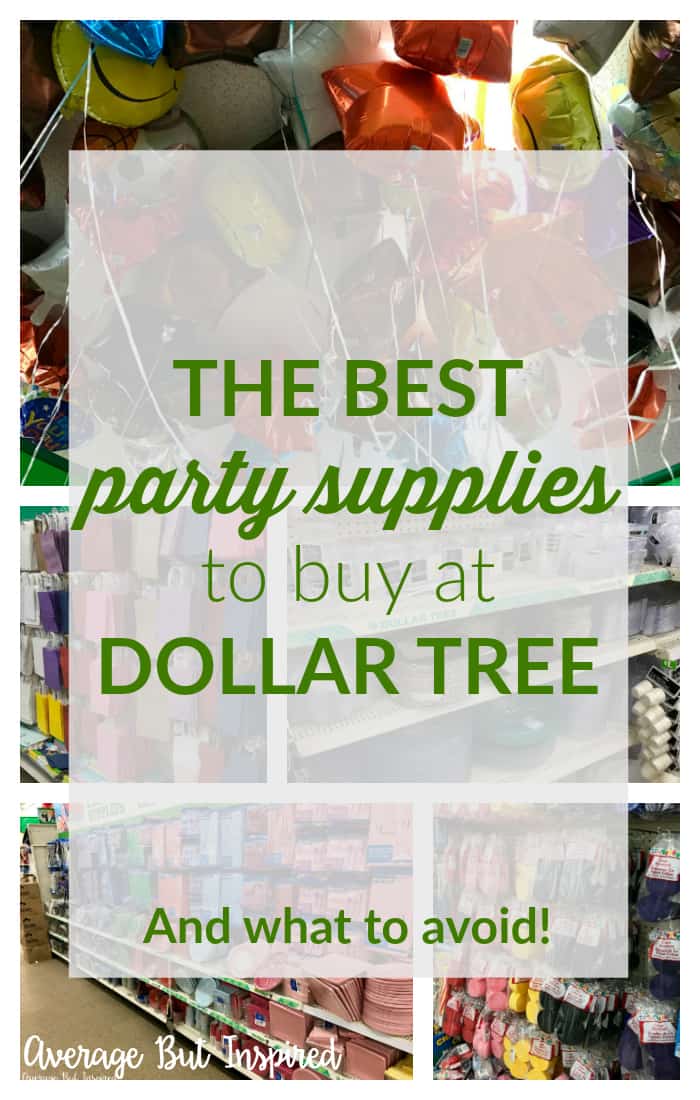 Budget-friendly party supplies are an important part of any party, because the more you save on these items, the more money you'll have for really important things like food and beverages!
Best Dollar Tree Party Supply No 1: Serving Trays and Serving Utensils
If you need disposable serving items for the party you're hosting, definitely get them at Dollar Tree.  They have high-quality and sturdy trays in clear plastic, colors, and silver finish.
They also have large serving utensils, both disposable and not, which I learned at Thanksgiving you can never have enough of! (My grandma reminded me of that about 100 times!)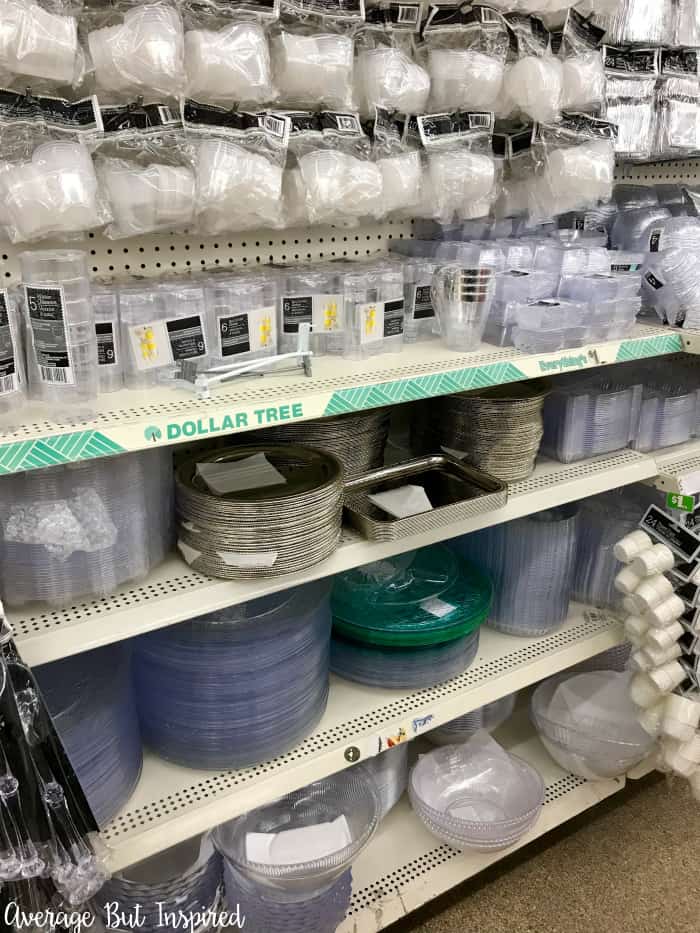 Sidenote: those silver trays are great for craft projects, too, like the Chalkboard Wreath I created last fall!
I'll warn you that I do not love Dollar Tree's plastic utensils, however!  They're very flimsy (ESPECIALLY the colored utensils), and don't work well.  I do not recommend those for your party.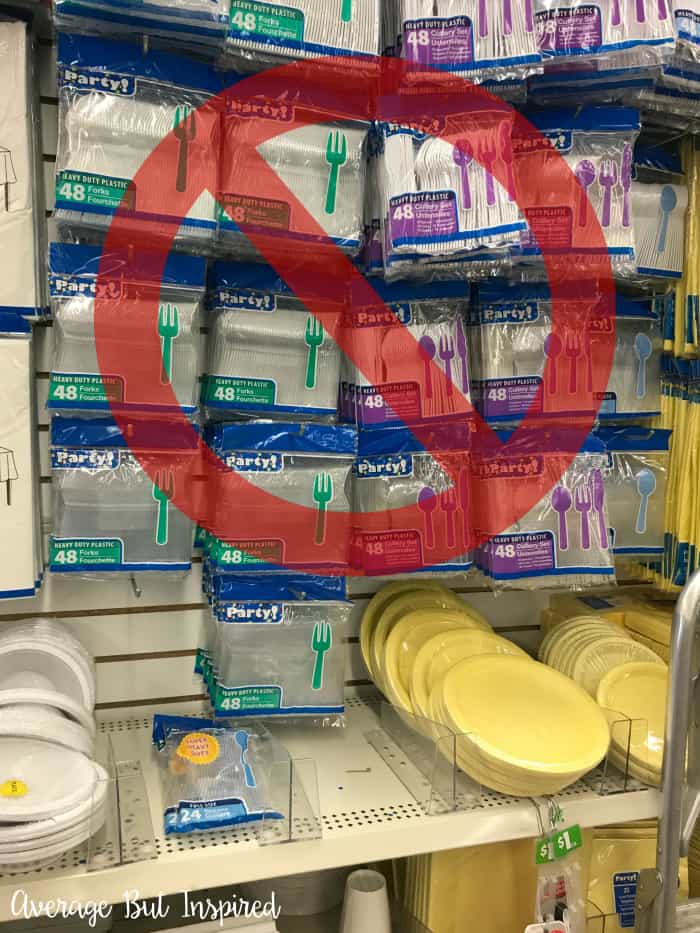 Best Party Supply No. 2: Candles
If you plan to add a little ambiance to your party and need candles, get your tealights, votives, and tapers at Dollar Tree!  They come in multi-packs, making them very affordable.
Dollar Tree also has a wide selection of battery-operated flameless candles, but those aren't my favorite.  They'll do in a pinch, but I find that the batteries don't last long and they sometimes have a strange color "flame."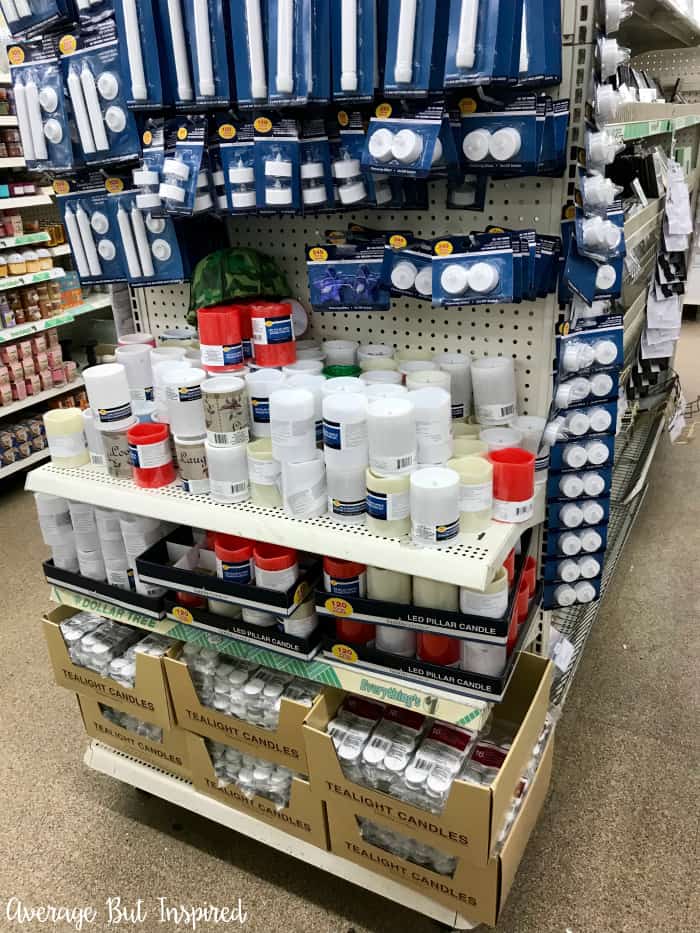 Dollar Tree also has candles in the shapes of numbers if you need that for a birthday cake!


Best Dollar Tree Party Supply No. 3: Favor Bags and Gift Bags
Ever since I discovered Dollar Tree's gift bags, I rarely purchase them elsewhere.  They have SO many colors and designs that you'll definitely find something you like.
I love to use their solid color bags as party favor bags for kids parties, and embellish them with stickers or ribbon that fits the theme of the party.  Because the solid bags come in multi-packs, they're very kind to your party budget!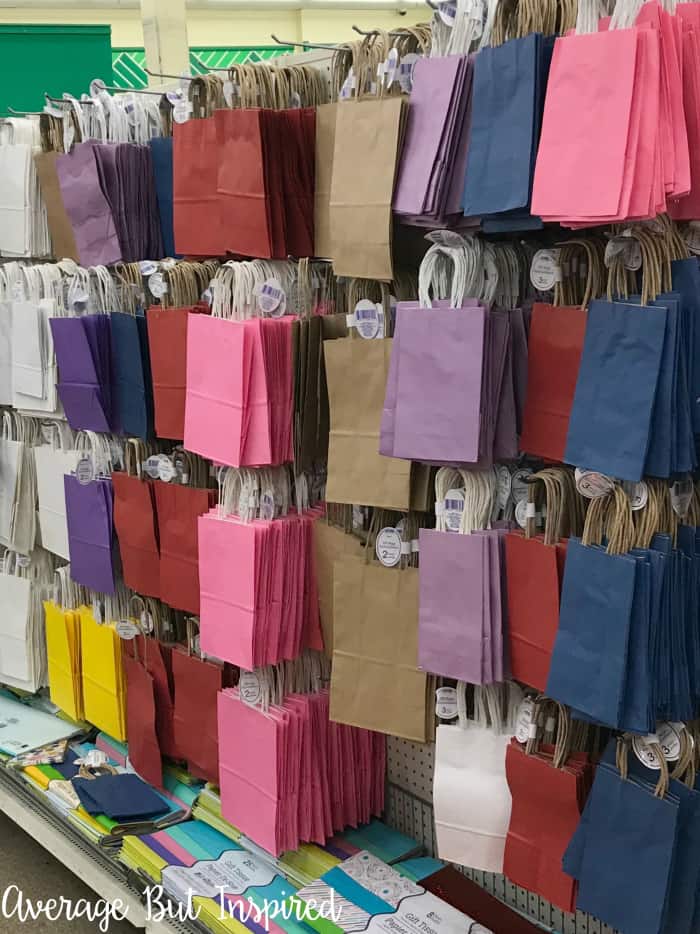 Best Party Supply No. 4: Balloons
If you need helium balloons for your celebration, this is the place to get them.  Typically, helium balloons cost around $4 at party stores, but they're just $1.25 at Dollar Tree!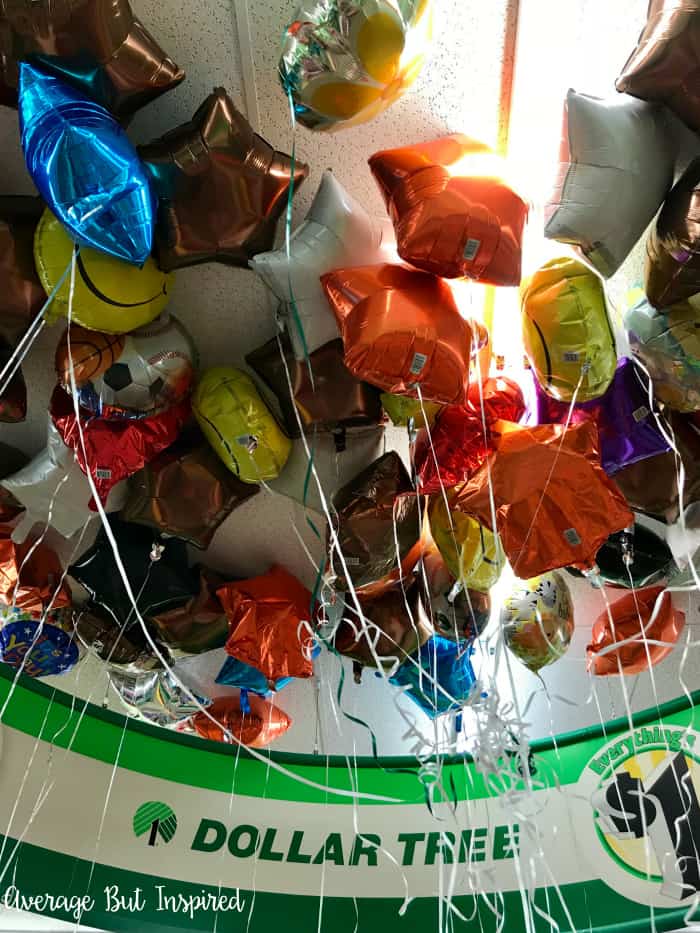 I even like to buy the plain mylar balloons and decorate with stickers or washi tape.  That way you can really personalize the look to fit your theme or decor, like I did for my mom's Kate Spade-themed birthday party!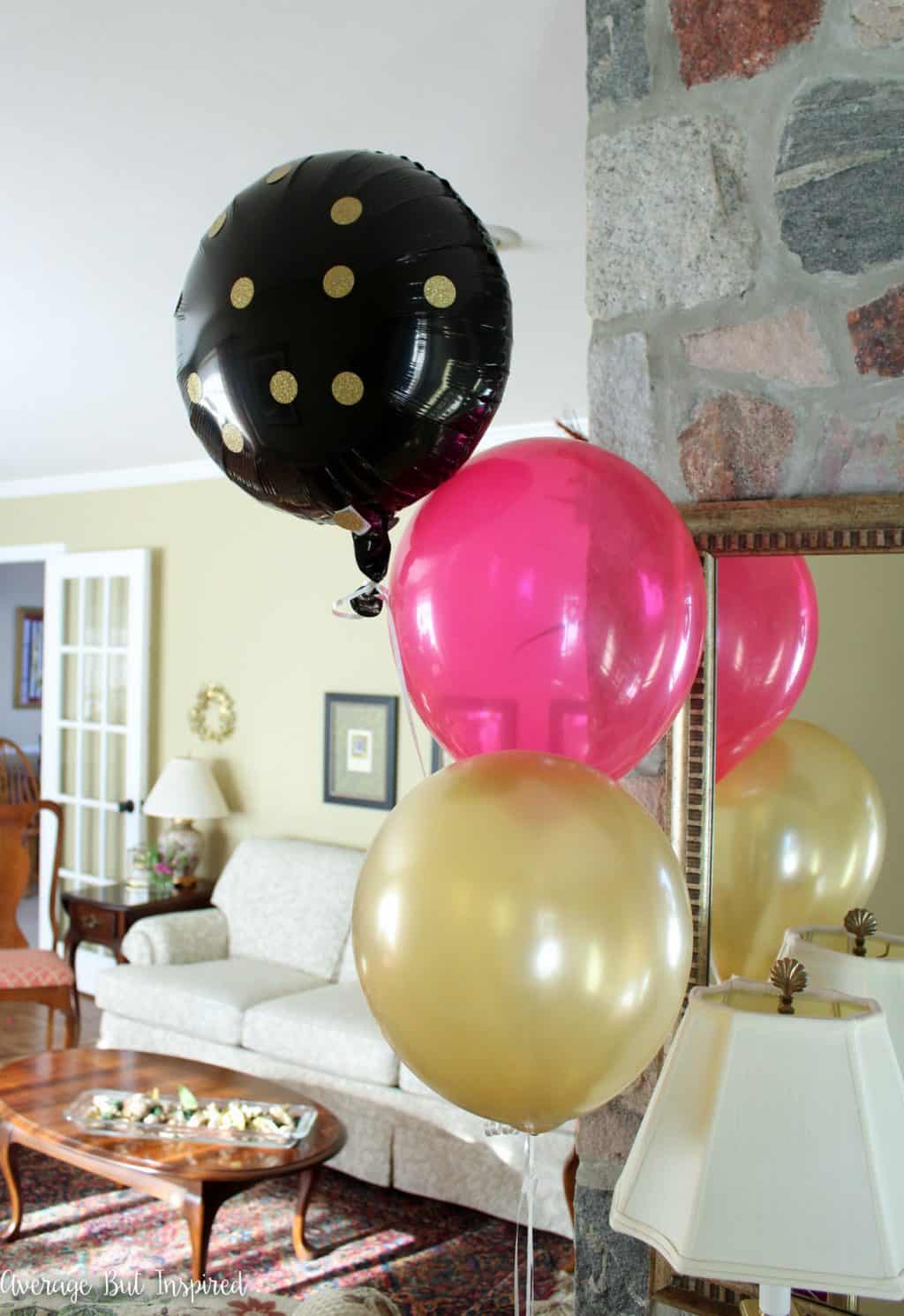 Best Dollar Tree Party Supply No. 5: Vases
If vases for centerpieces or party decor are on your list, Dollar Tree is the place to get them!  They have so many shapes and sizes of plain glass vases that you're bound to find what you need.

Best Supply No. 6: Streamers or Crepe Paper
Streamers are such a fun party supply because you can do so many things with them, in addition to hanging them from the walls!  Search for crepe paper streamer ideas on Pinterest and you'll be blown away!
Streamers come in 2-packs at Dollar Tree, making them very affordable.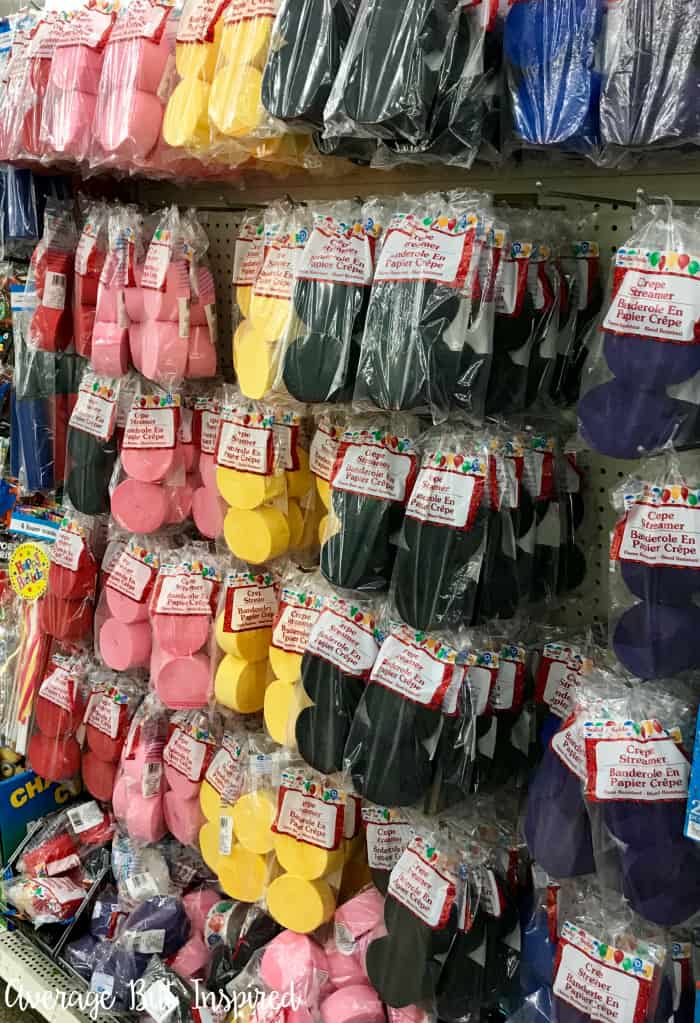 Any party I host would not be properly planned without a trip to Dollar Tree.  I can always get a lot crossed off my shopping list and at a great price!
If you have any items you think should be added to my list, please let me know in the comments below!  I'd love to hear from you.
-Bre