The weather has started turning cooler and the sun has begun setting earlier with each passing day. Although I'm still in somewhat of a summer mindset, there's no denying that fall is on its way.
Because of that, I'm so glad to be part of the Decorate Your Mantel Fall Blog Hop, which is hosted by my friend Amy at My Life From Home.
It gave me the kick in the pants that I needed to pull my fall decor from storage, pick up a few new items, and get things moving toward a cozier look in my house!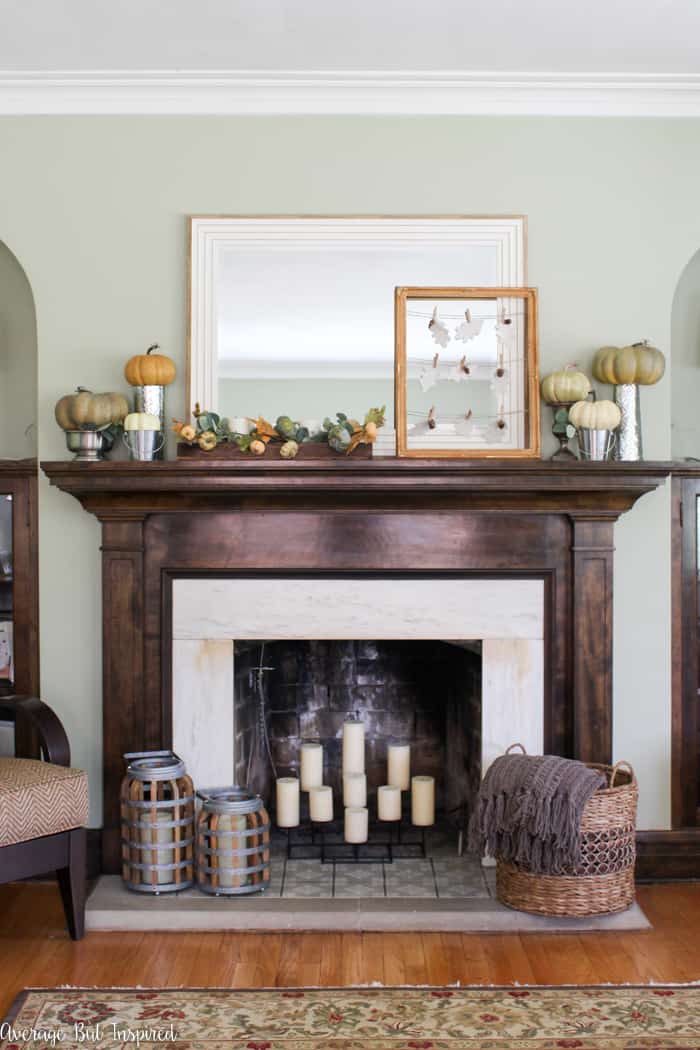 Although I love the vibrant colors that fall brings, I went with a muted look for this mantel. For some reason it just felt right this time around. Maybe I'm craving a break from the sun and brightness of the summer – who knows?
Buckets, bowls, and containers in varying shades of silver give faux pumpkins the height they need to flank the mirror.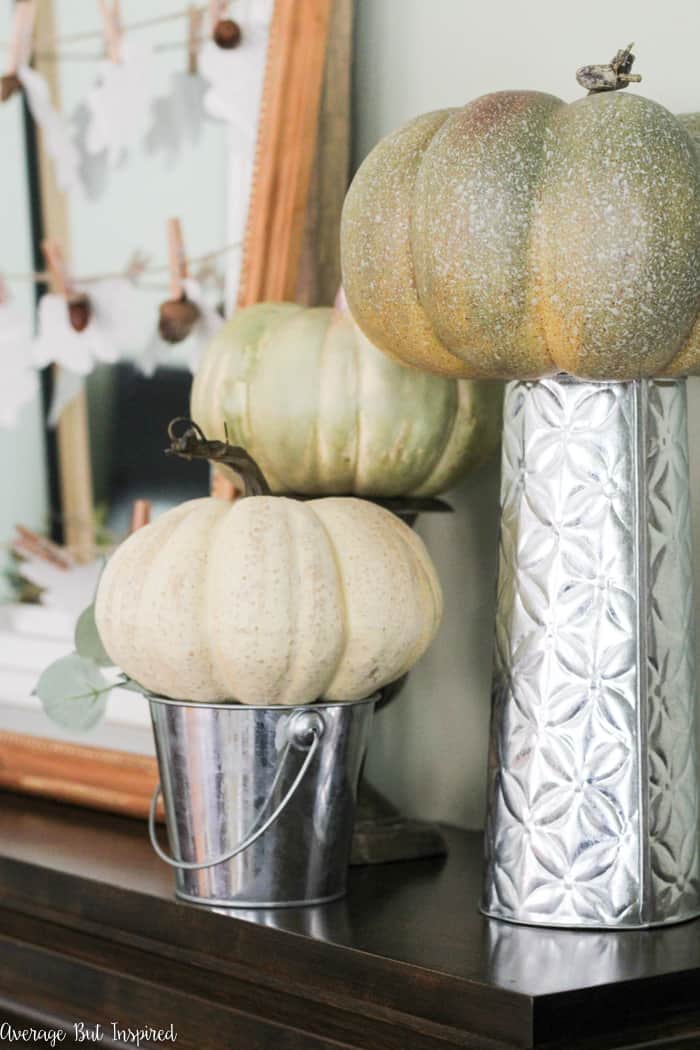 Although each pumpkin is different, the commonalities in their pedestals makes the look cohesive.
The picture frame holds oak leaves cut from book pages (a terrible piece of chick lit I read back in the early 2000's. My tastes have matured since then. Ha!), and acorns I gathered from my mom's yard over Labor Day weekend.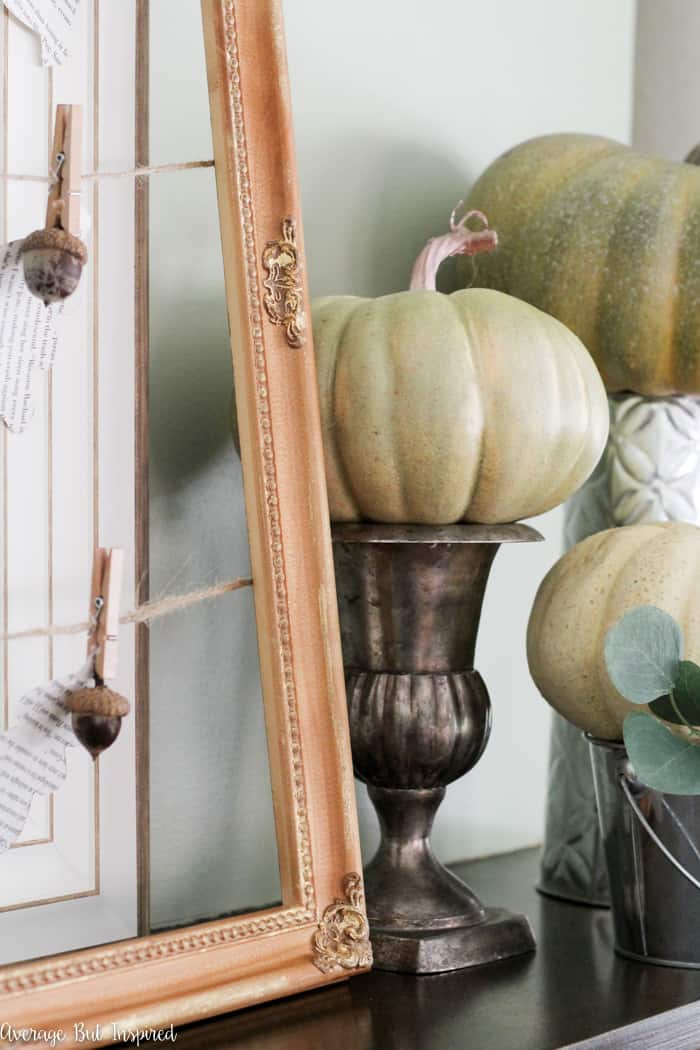 Faux floral picks stuffed in a wood centerpiece box I use all the time completes the look.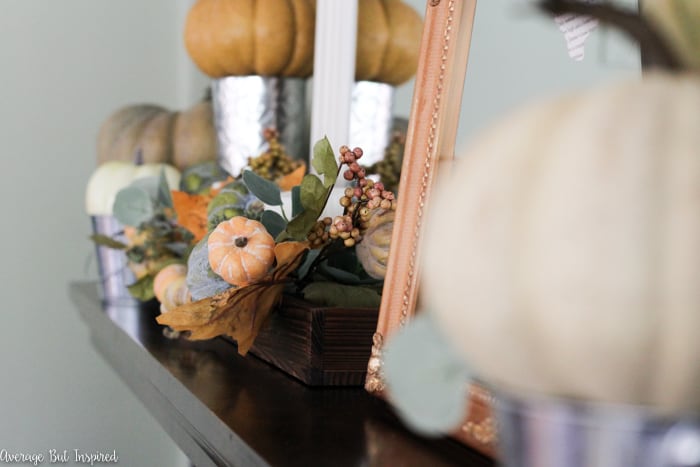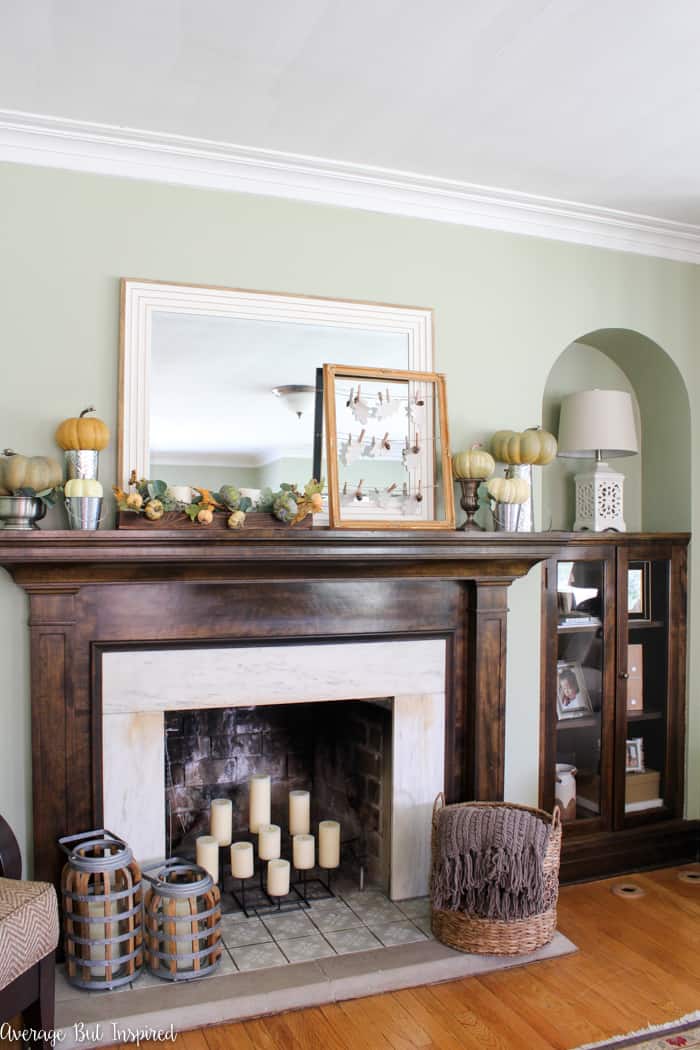 P.S. the new candelabra I put in the fireplace is totally beautiful when it's all lit up. Just perfect for my non-functional fireplace.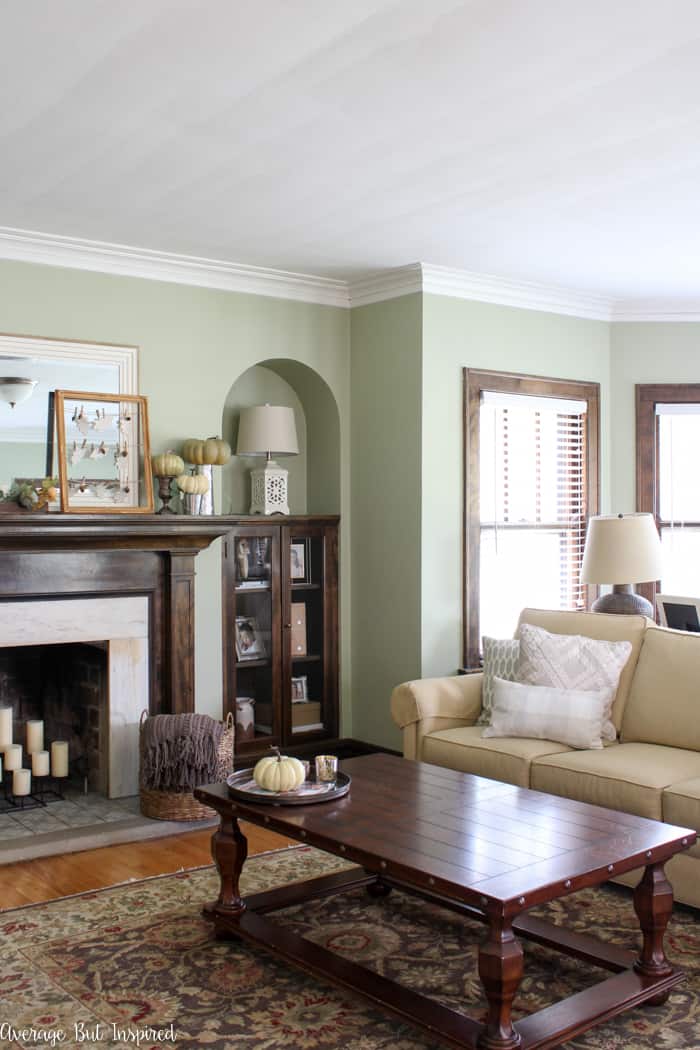 To me there's something very peaceful and comforting about this year's fall mantel. I love looking at it and thinking of all the fun fall activities ahead for me and my family.
Have you begun decorating for fall yet? What type of look are you going with this year?
-Bre