Welcome back to my seasonal series designed to help you enjoy the holidays as stress-free as possible: The More Merry, Less Stress holiday action plan! Last week (our first week!), I explained the reasoning behind this series and gave you an easy-to-accomplish organizing task that will serve you well once presents begin arriving in your home! No worries if you haven't done step one – there's still time!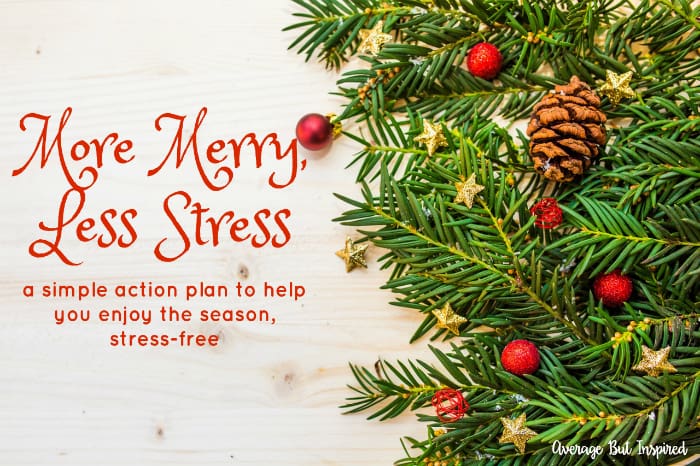 To give you a quick look at where we're heading with this stress-free action plan, here's the roadmap for the series:
Week 1: Clear It Out (VIEW THE POST HERE)
Week 2: Spreadsheets, Lists, or Apps – Oh My! (this week's post!)
Week 3: Picture This
Week 4: Simplify the Decorating
Week 5: Gettin' Crafty With It
Week 6: Wait a Minute, Mr. Postman
Week 7: Shake, Rattle and Roll
While last week's task probably didn't put you into the holiday spirit, this week's tasks will have you thinking more about what's to come! So without further ado, let me present to you the SECOND action in our More Merry, Less Stress holiday action plan:
Spreadsheets, Lists, or Apps, Oh My!
Here, my friends, is where we start to get ourselves booked, committed, and organized in a way that helps us feel in control of all of the moving parts the holidays bring!
First up this week . . .
Please sit down with a piece of paper (or the note function in your phone, or an app like Wunderlist if you're tech savvy like that (note: it's the only list-keeping and reminder app I use. I highly recommend it!)), and list the appointments and reservations you need to make to be ready for the holidays. Here are the types of things I'm talking about:
Grooming appointments for the family – hair, nails, makeup, etc.
Travel reservations – airfare, a rental car, hotels, etc.
Pet boarding or pet babysitting reservations
Restaurants and/or catering
Special event reservations and tickets
Babysitting for your child(ren)
Days needed off work
Housecleaning services
Once you have your list, schedule these appointments, make these reservations, and/or ask for this time off, and make sure to write all the dates and times down or put them in your electronic calendar.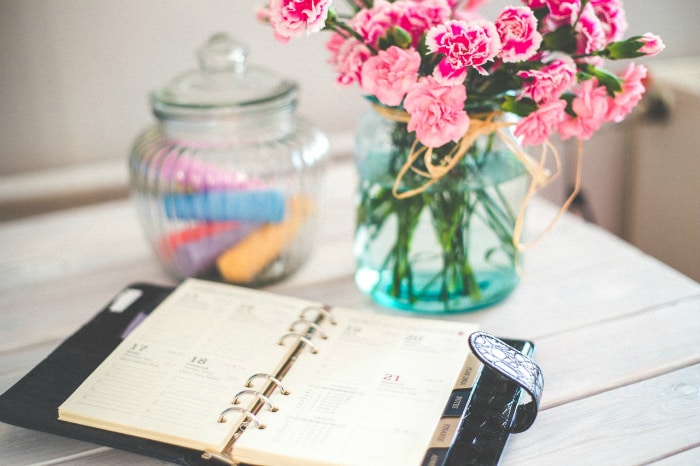 Getting this done sooner rather than later will help you have a good vision of your holiday season. Plus, you won't be scrambling to get appointments or reservations at the last minute and settling for less-than-ideal times, locations, or service providers.
Once you've finished that . . .
Move along to the second part of this week's plan, which is getting your gift giving strategy in check! Shopping for many people can be an overwhelming task in and of itself, but if you're not keeping track of what you need to buy or have bought, it can become a total disaster in no time, leading to over-spending, last minute rushed shopping, and/or forgotten purchases.
Obviously you can keep track of this type of information in a small notebook in your purse or a list of paper in your wallet. You may also consider using an app on your phone to help you track your purchases. That's what I did in past years, and while the app I used is no longer available, there are lots of similar apps to choose from, and many of them are free to download. Some you might consider are Santa's Bag or The Christmas List.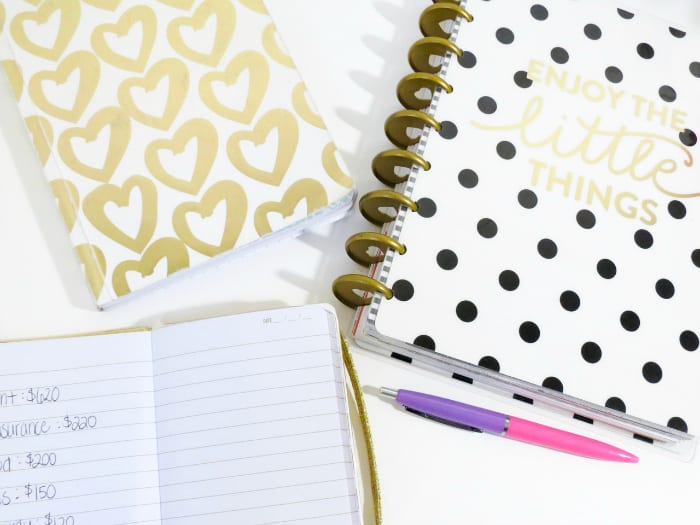 If you don't want to add another app to your phone, I have another solution for you, too! The gift tracking strategy I'm using this year is a customized spreadsheet tracker I created in Google Sheets, and I'm sharing it with you for free. You can add or remove columns as you wish, add sheets to segment groups of people for whom you're buying gifts, and more! The beauty of using this sheet (or one you make on your own), is that you can enter the information on your computer or on your phone (if you've downloaded the Google Sheets app). It's also easily shareable, so if you're collaborating on gift purchasing with someone else, this makes it a breeze.
To download your own copy, you'll need to make sure you have a Google account. Log in and CLICK THIS LINK. You'll see this window pop open, and then click the "Make a copy" button in blue.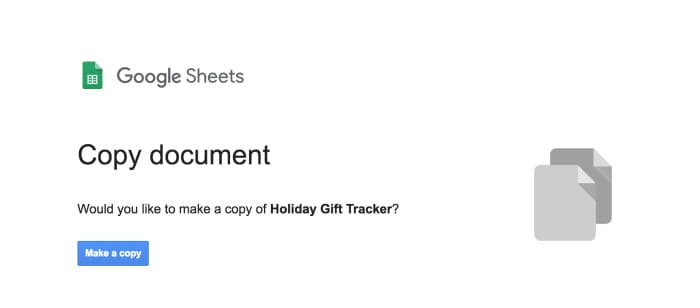 Once you click that button, the Holiday Gift Tracker will be added to your Google Sheets account, and you can begin filling it in however you like! It will not be visible to me or anyone else – you will be the only one who can see it!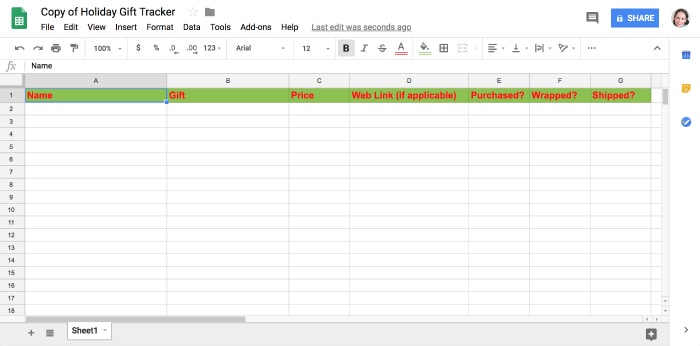 I put together a quick video to show you some ideas on how you can customize your Holiday Shopping Tracker, and I hope it helps you get the most use out of it!
Good luck getting yourself organized this week. Just remember it's all about More Merry, Less Stress.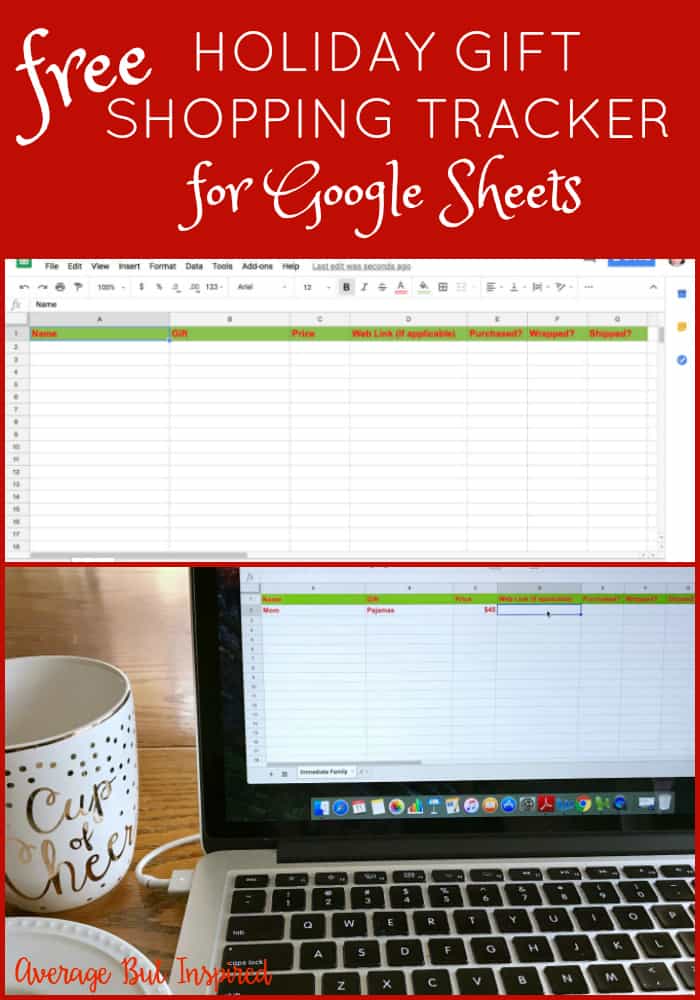 Stay on top of things and you'll be feeling so good come Christmas day! I'll see you here next week with week three of your stress-free action plan!
-Bre