This post contains affiliate links, which are denoted with an asterisk.  That means I receive a small commission if you purchase from these links.  To read my full disclosure policy, please click here.
In my quest to become organized, I decided that my house needed a "command station" of sorts – a place where all of the important papers and notes would be in my line of sight (so I won't lose track of them), and somewhat contained so as to avoid clutter on my countertops.
I found a great fabric-covered cork board at HomeGoods for a nice price (less than it would have cost me to DIY one), and I put an Avery Peel and Stick Dry Erase Sheet* over the glass on an old picture frame to create a dry erase board.  The only other thing I wanted to add was a wall hanging organizer, which would accommodate bulkier papers and items that couldn't be placed on the cork board.  I had a mesh one similar to this* in mind, but I really didn't want to spend any more money on this project.
Inspiration hit as I was hauling yet another empty jumbo pack of diapers to the recycling bin – use a diaper box to DIY a fabric wall organizer!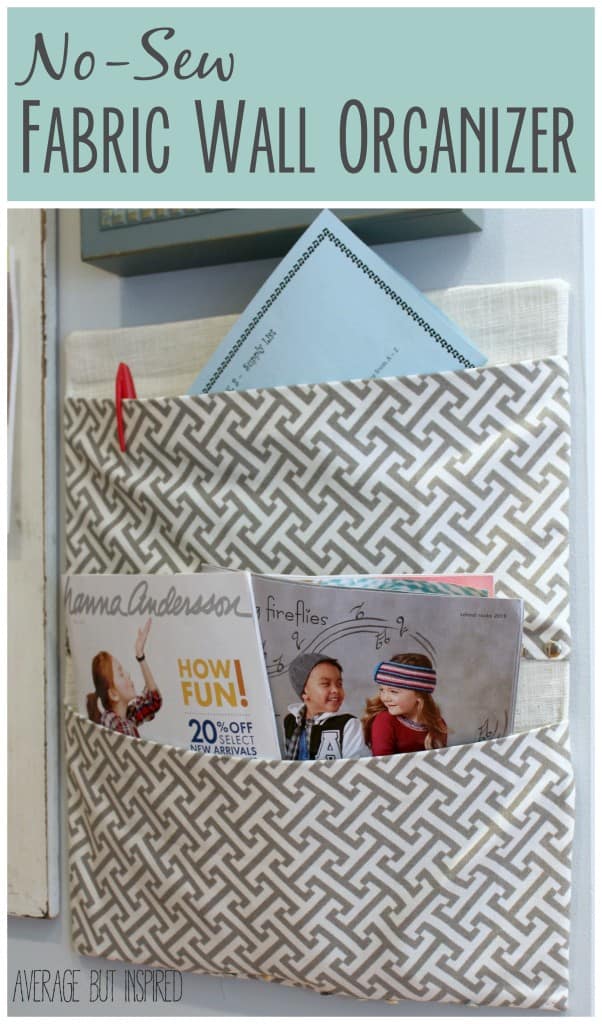 Crazy, right?