Last month my mom found an old letter that Santa had left me when I was very young.  (You may have seen this picture of it that I posted on Instagram.)  It was beautifully written in red calligraphy and was made to look as though it were on aged paper.  I had no memory of receiving it when I was little, but it made me SO happy to see it now as an adult.
And of course it made me want to have Santa leave my children a special note.  Problem is I don't know calligraphy and there's no way I'm going to successfully dye paper to look like it's old (trust me on that one.).  So I hopped onto the computer one night and made up some letterhead and a thank you note from the big man in red.  (Hey – when you're important, you definitely have custom stationery.)  You can download it later in this post!
I think this set of Santa's stationery turned out pretty cute and will lend some authenticity to any note Santa might leave your little one(s) – even if you don't know calligraphy!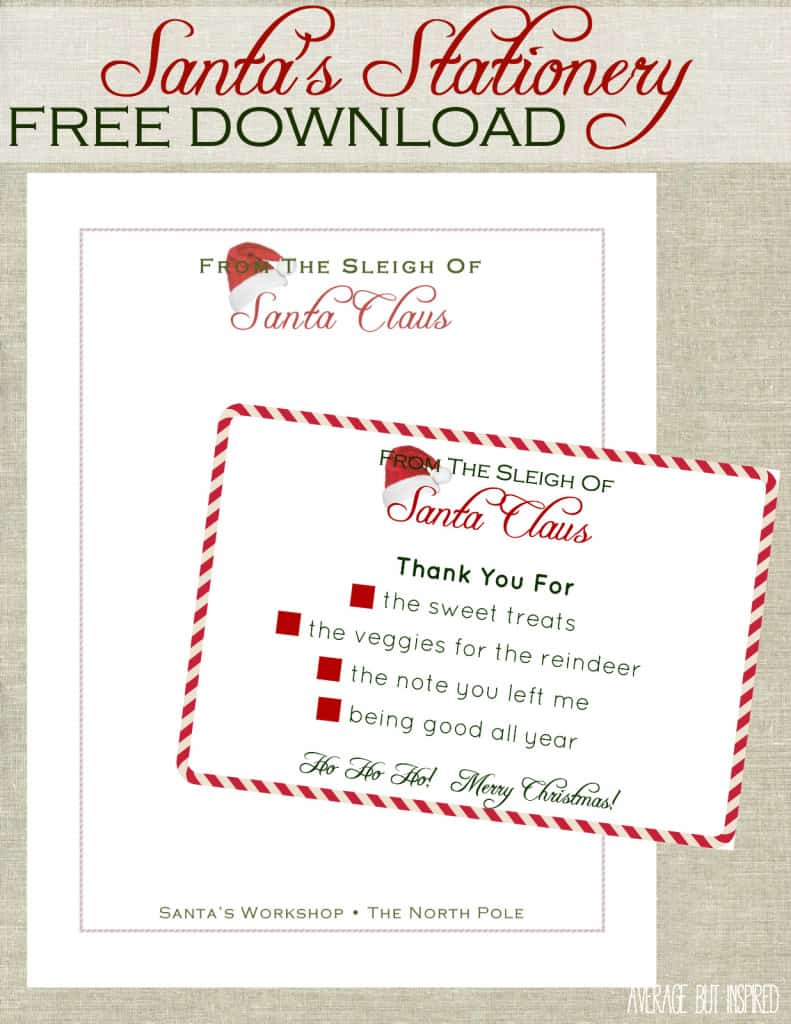 [Read more…]