Hi, friends!  Happy almost weekend!
I'm popping in for a quick post about these amazingly yummy muffins my kids and I made last week.  They're stuffed with strawberries and bananas, and include yogurt, which makes them extra moist and delicious.
You've got to try them.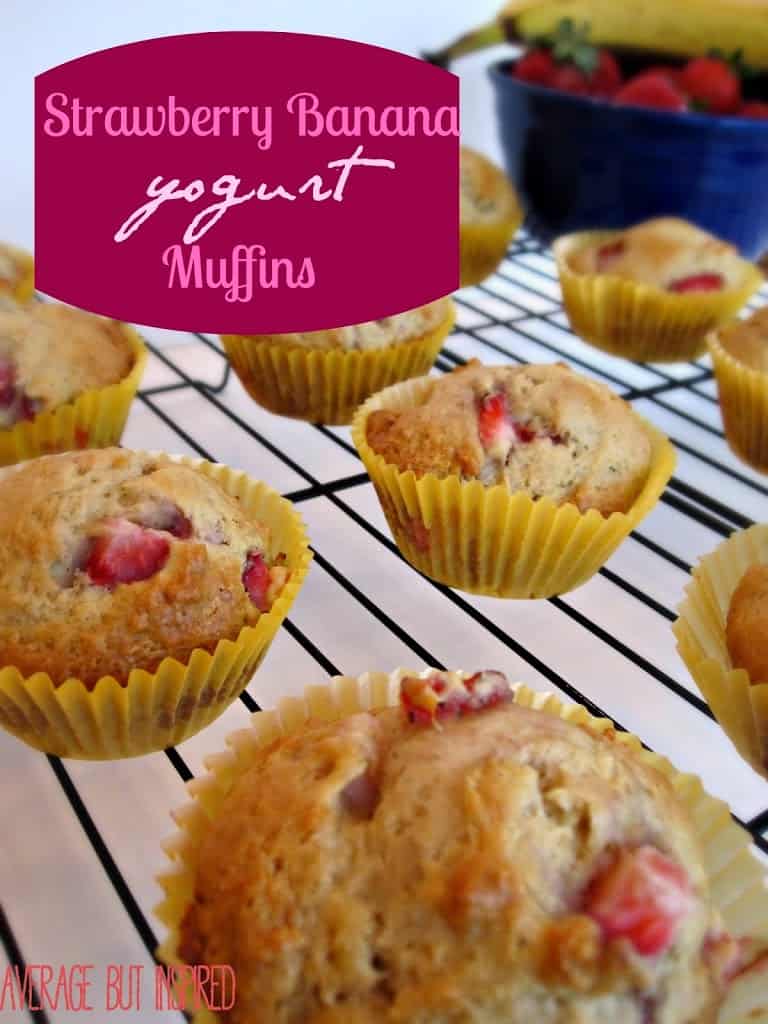 I adapted this recipe from
The Noble Pig's
recipe for strawberry yogurt muffins and put my own spin on it.
INGREDIENTS
2 cups all-purpose flour
1/2 cup granulated sugar
1 1/2 teaspoons baking soda
1 cup chopped strawberries
1 ripe banana
2 eggs
4 oz. vanilla yogurt (I used a small container of Activia vanilla yogurt)
1/4 cup melted butter
1 teaspoon vanilla extract
DIRECTIONS
First, preheat your oven to 375 degrees and grease 12 muffin cups.
Next, mix together the flour, sugar and baking soda.
Add in the strawberries and stir.  Set bowl aside.
Mash the banana in a large bowl.
Add in the eggs, butter, yogurt and vanilla extract.  Whisk these ingredients together.
Add the dry ingredients into this bowl and mix everything together.
Distribute batter evenly amongst the greased muffin cups.
Bake until muffin tops are golden brown, approximately 20-25 minutes.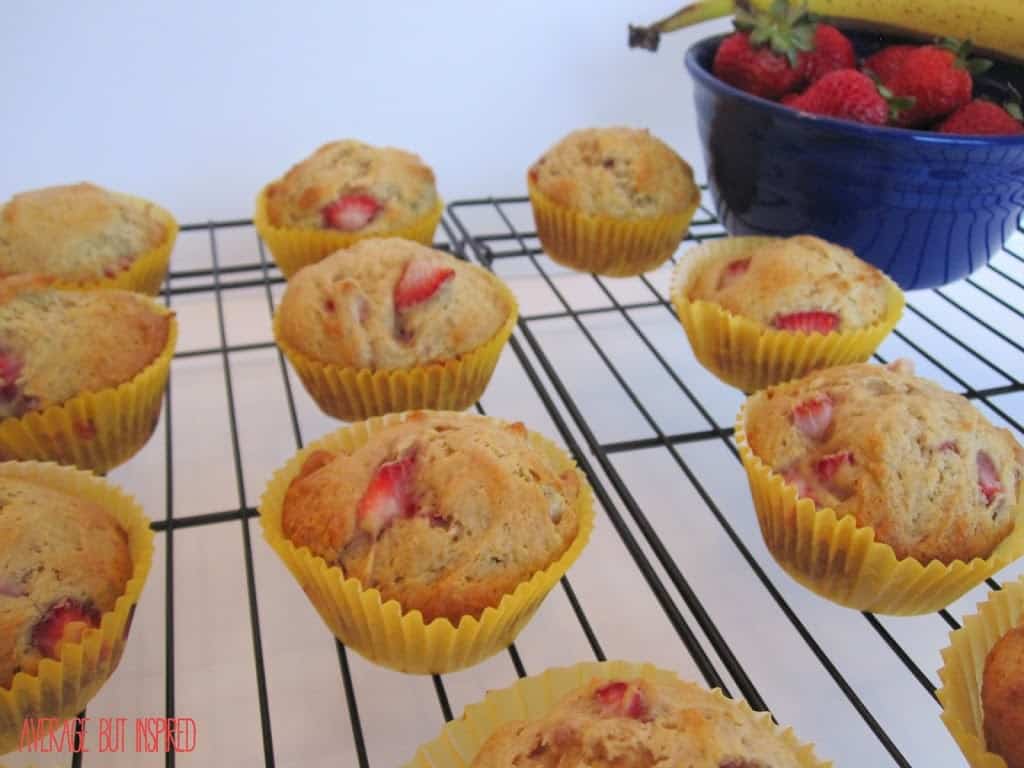 The strawberries make these muffins a nice change from your "typical" muffin – a little sweetness and tartness at the same time.  Give them a try; I promise you won't be disappointed!
– Bre
I Bet You'll Like These Posts, Too!