Until recently I'd never tried freezer cooking (where you prepare lots of meals in advance and store them in the freezer until they're ready to be cooked and eaten).  Why?  Because I was intimidated by the entire process.
In my mind, you had to be a serious cook/homemaker/very frugal person to tackle freezer cooking and make it work for you.
Since I am none of those things, freezer cooking scared me to the point of never even trying.
But then one day I decided to give it a go.  And it was glorious.  And what was even more glorious was not having to actually prepare and cook dinner on the weeknights that I had meals already prepared.  I saved time and money with this process, making it a total win.  (For a little context, I prepared five different slow cooker recipes (for ten meals) in a little over 1.5 hours, and spent less money than I did on a regular trip to the grocery store.)
I know that I am not the only one out there who was intimidated by freezer cooking, so I thought I would try and help dispel the fears associated with it – – – as a public service and all.  (It's a serious problem, folks.)  I've learned from the mistakes I made along the way, as well as the things I did right, and I hope they will help you, too!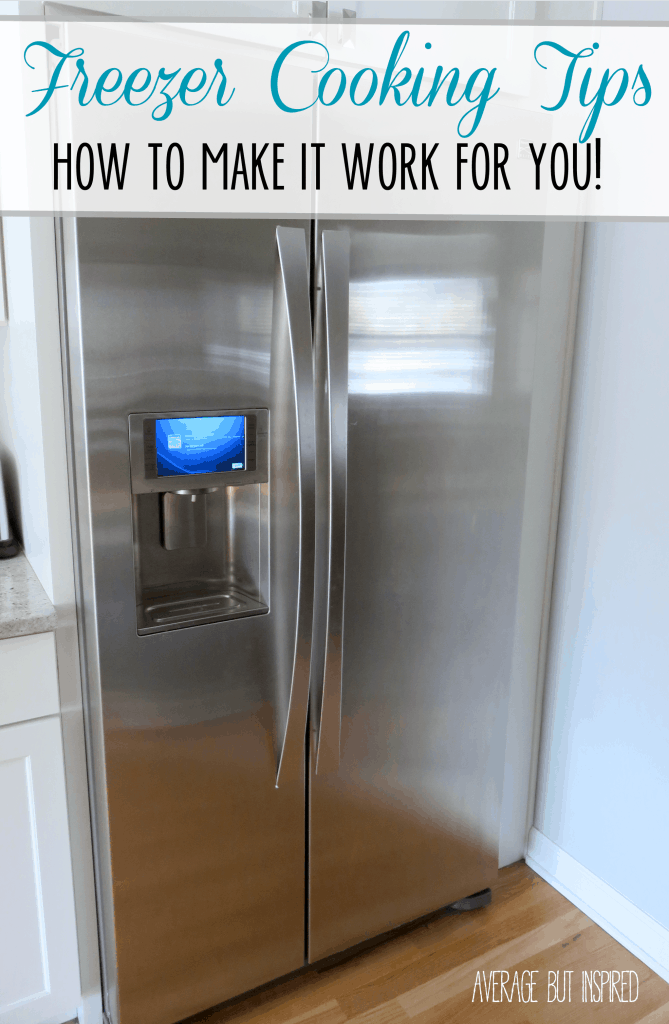 [Read more…]