Hey, friends!
I hope you had a great Labor Day weekend!  We had a lot of fun – got some projects done and even made it to a concert on Sunday night (Luke Bryan, Dierks Bentley and friends – so fun!).  It was great!
My kids also soaked up the unofficial last few days of summer by eating twelve gazillion ice pops.  They seriously love those things.  I like them because they're generally less messy than regular popsicles, but I don't like how my kids always complain about how cold their hands are while eating them.
Instead of wasting fifteen napkins per child, per ice pop, I came up with a better solution – ice pop hand warmers!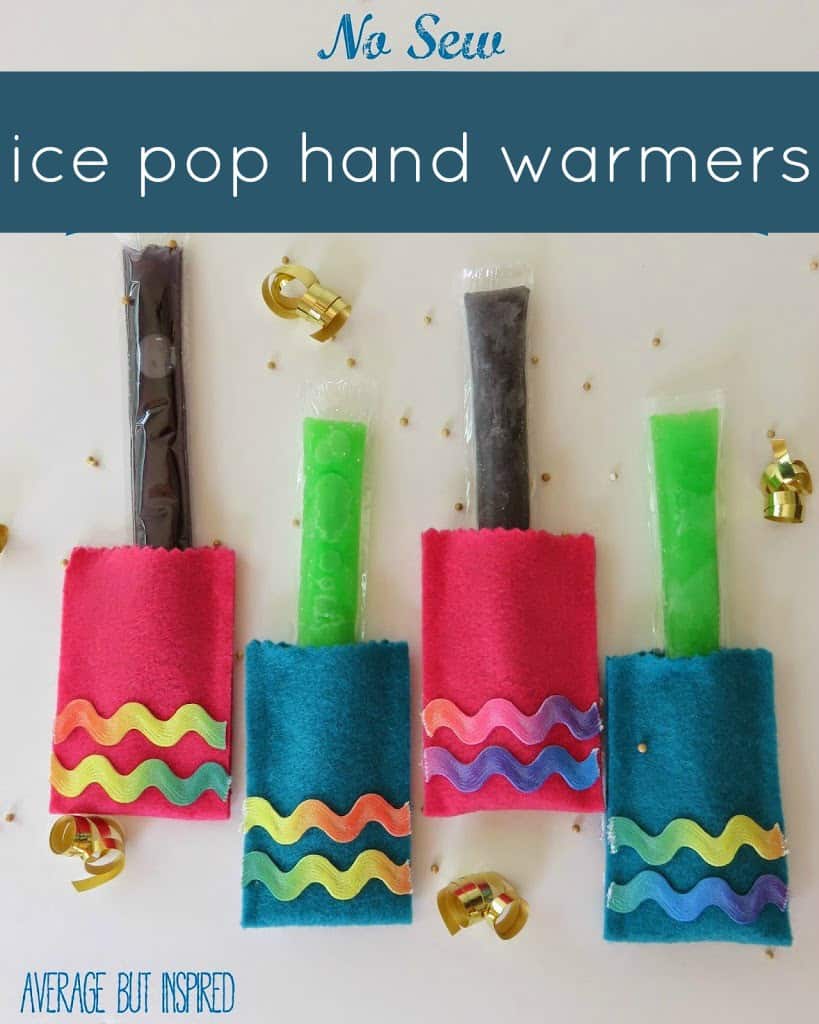 These hand warmers are ridiculously simple, but seriously effective.  And so, I love them!
You literally need three supplies for this project (four if you decide to embellish your hand warmers as I did).
Cut your felt into 2″ wide strips.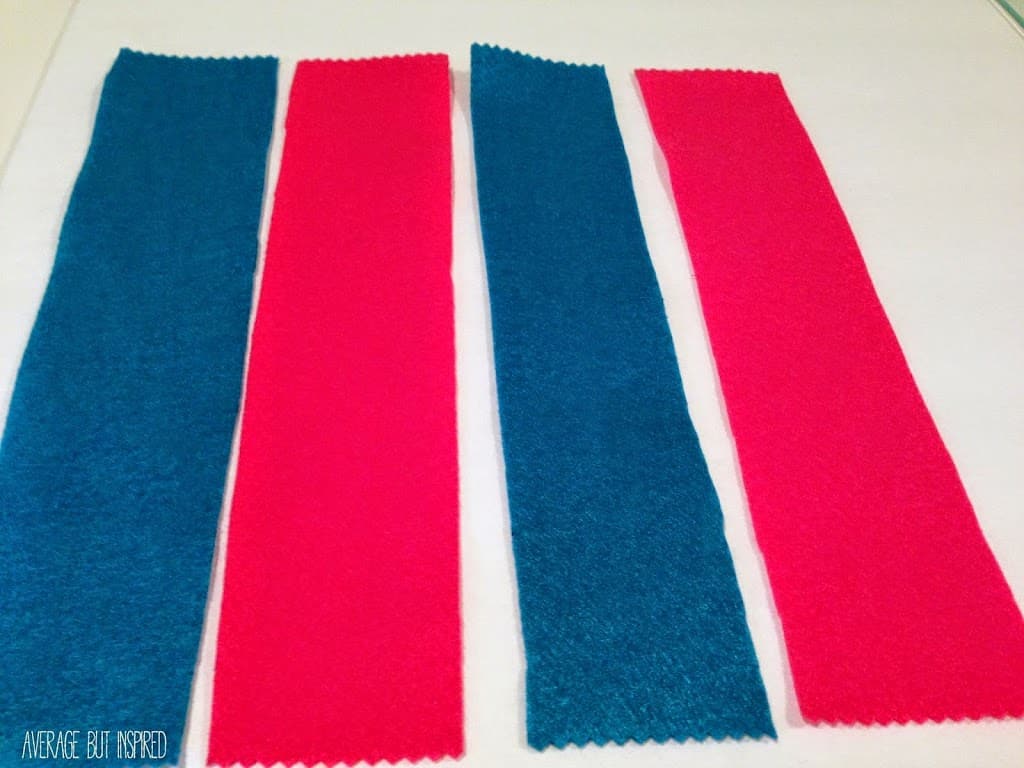 Hot glue down the long sides of your felt strips.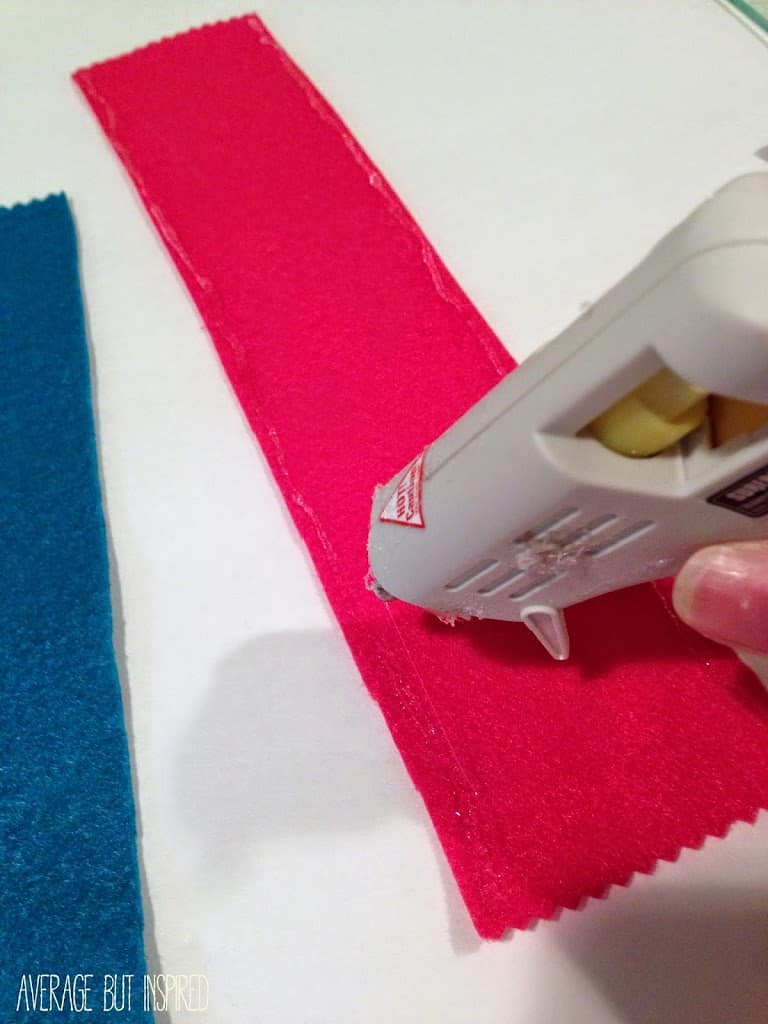 Fold your strips in half and press along the glued seams.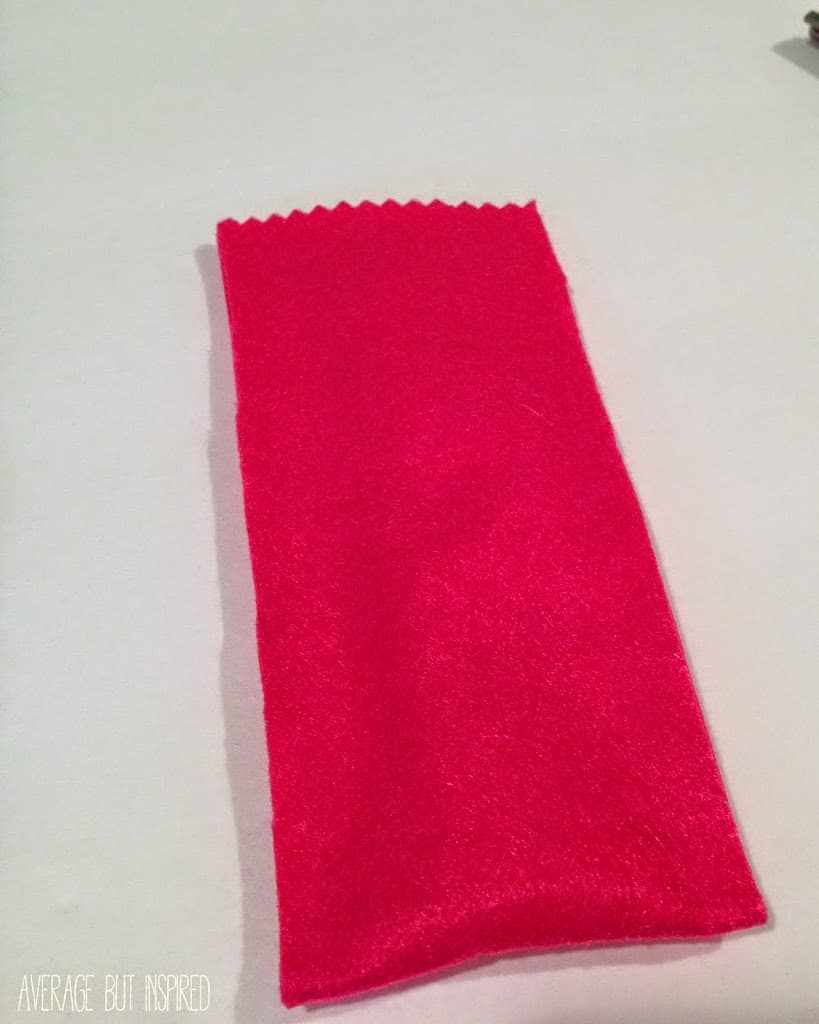 Cut your ice pop koozie pouch down so that it's shorter.  Embellish however you like!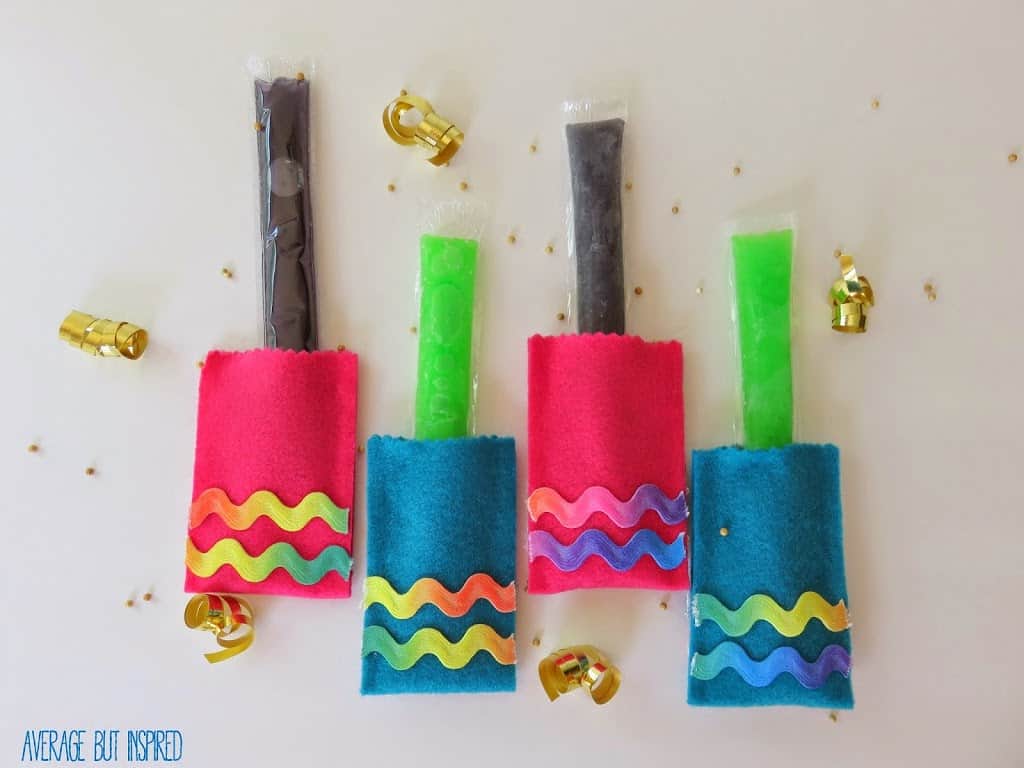 Watch your kids enjoy their icy treats without complaint!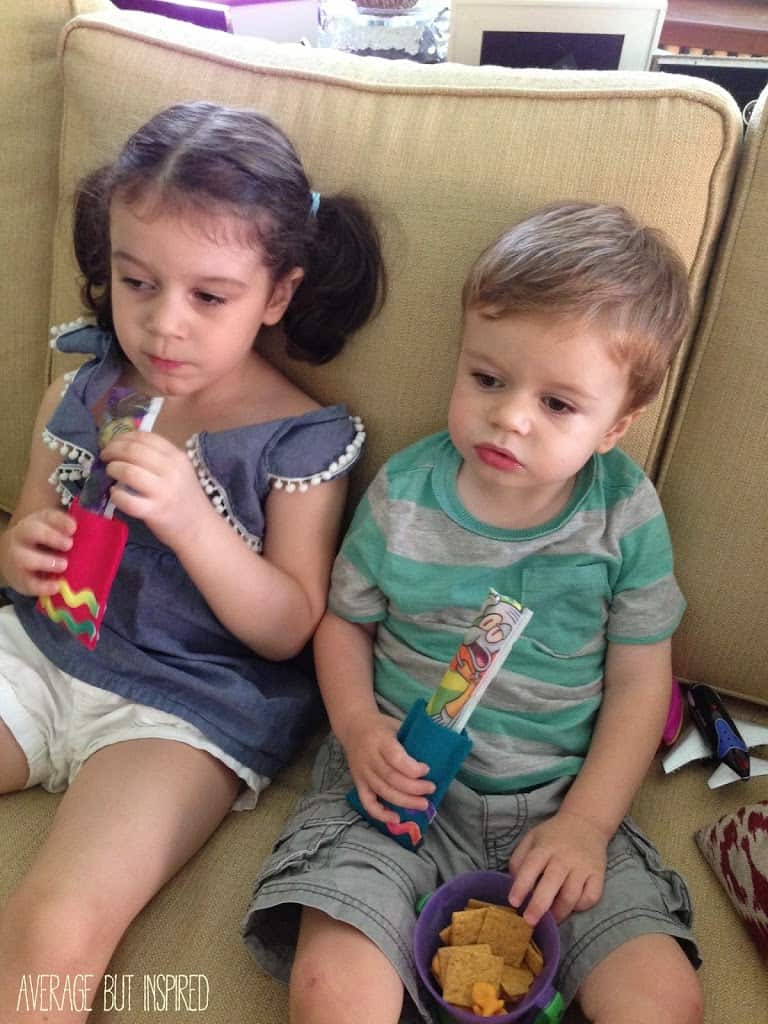 Tip:  For a healthier spin on ice pops, freeze yogurt pouches.  My kids think they're getting a special treat when they're really having a healthy snack.
Now I'm going to go use one of my Koozies for a special adult treat.  (Too bad they don't have rainbow ric rac.)  🙂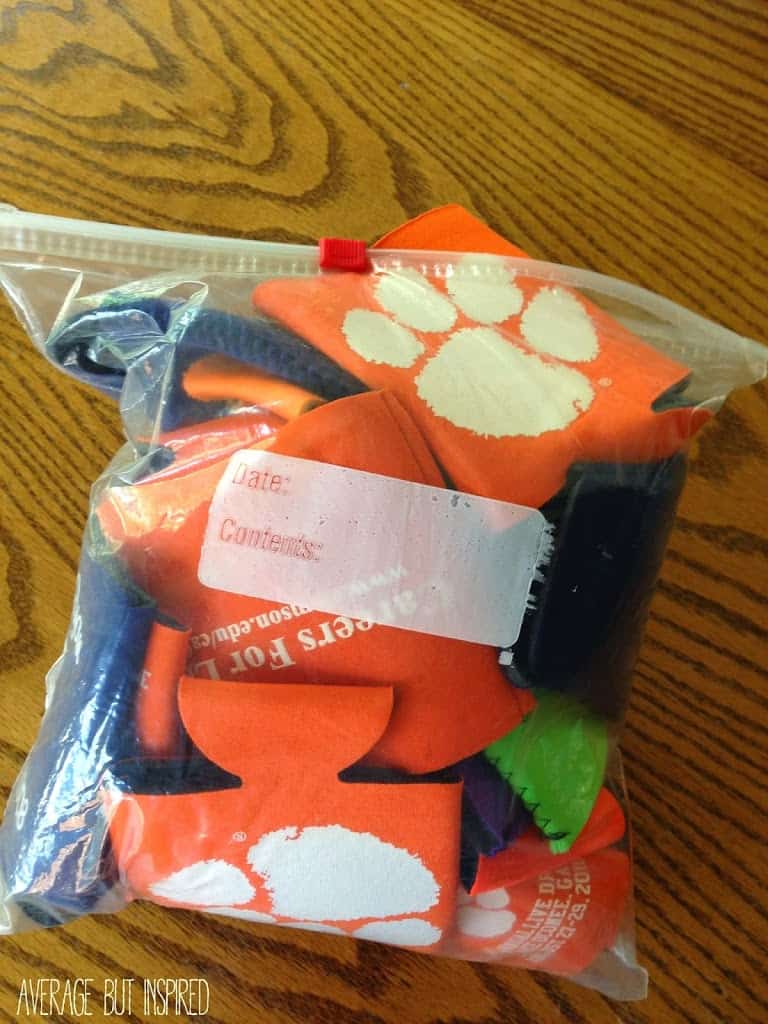 – Bre