With warm weather and kids there are always ice pops around. They're a summertime staple! I love them because they're less messy than regular popsicles, but I don't like how my kids always complain about how cold their hands are while eating them. To solve that problem I made these DIY freeze pop holders!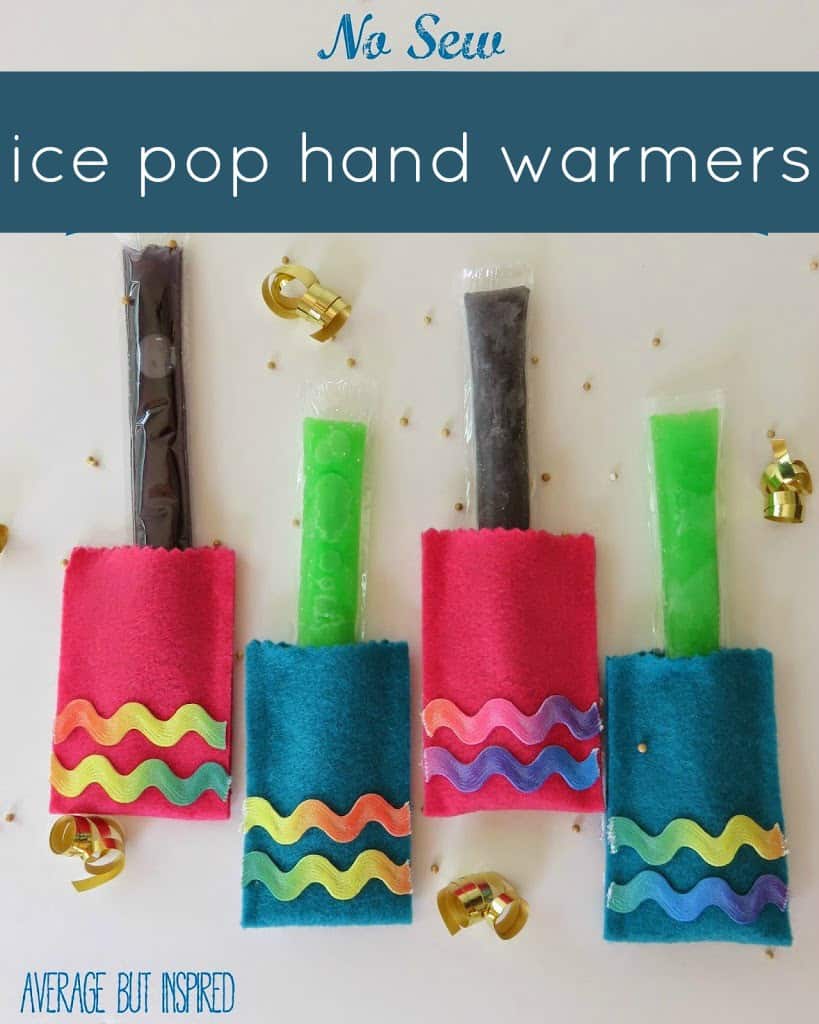 These freeze pop holders are ridiculously simple, but seriously effective. And so, I love them.
DIY Ice Pop Holder Supplies
This post contains affiliate links. To read my full disclosure policy, please click here.
You need just three supplies for this project, or four if you decide to embellish your ice pop hand warmers as I did.
How to Make a No-Sew Freeze Pop Holder
Cut felt into 2″ wide strips. I used pinking shears to create the zig-zag edge that you'll see at the top of the freeze pop holder. Regular scissors will work just fine! You may need to use fabric scissors to cut the felt, as they're generally sharper than regular scissors.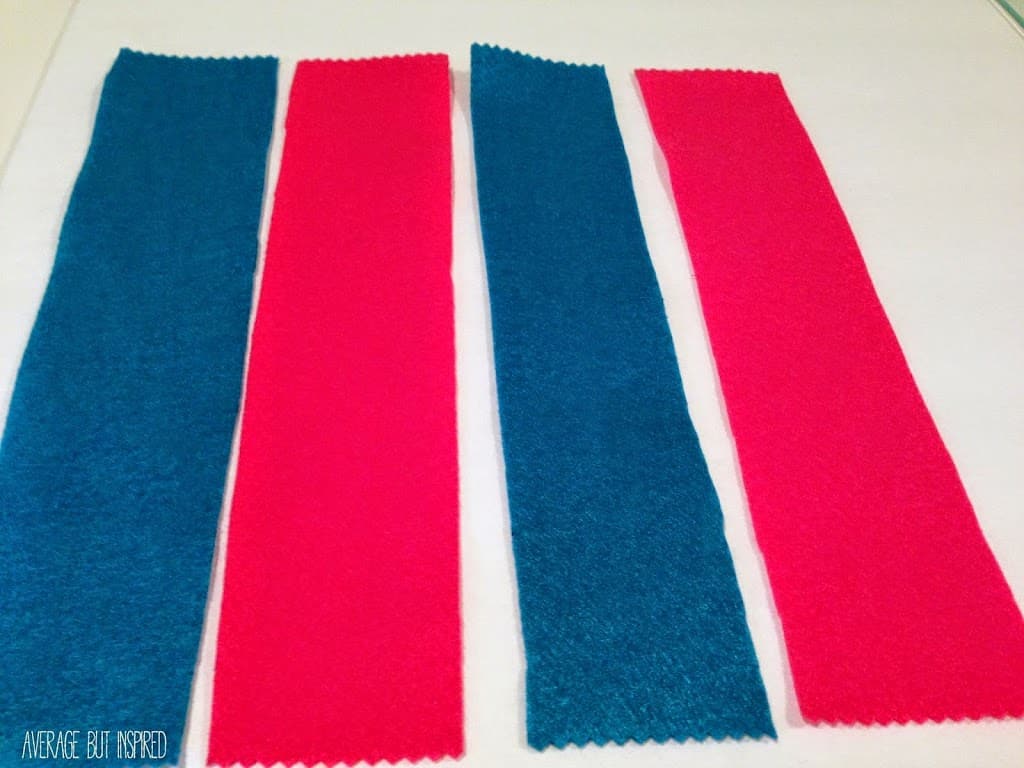 Hot glue down the long sides of the felt strips.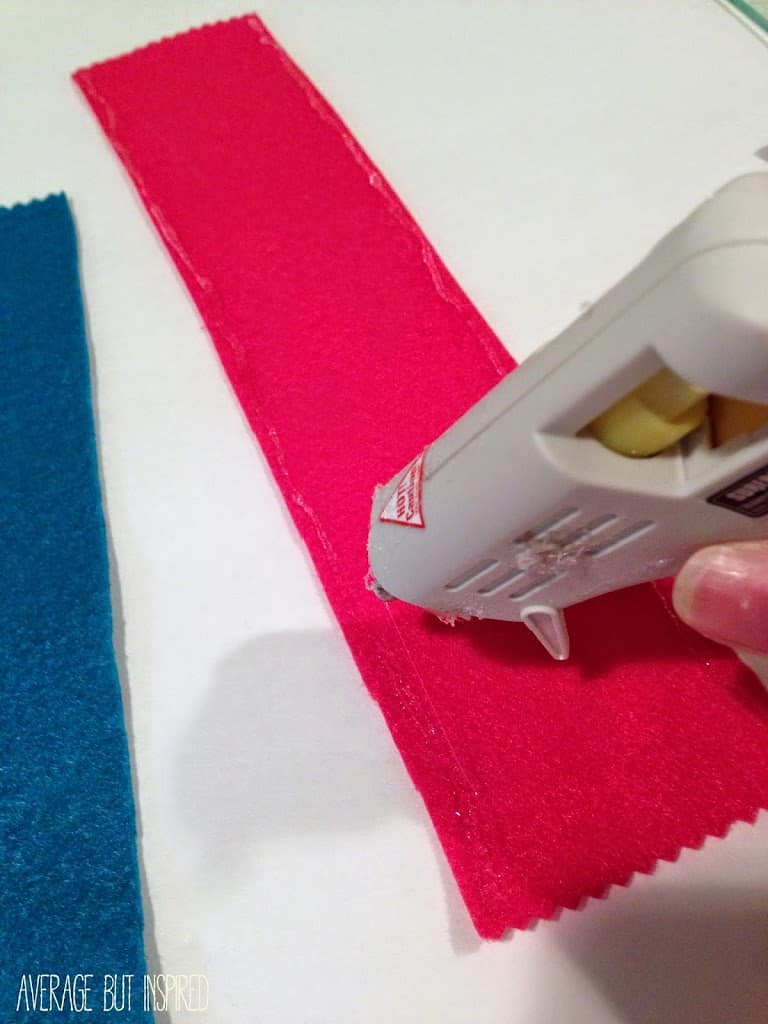 Fold the felt strips in half, and press along the glued seams.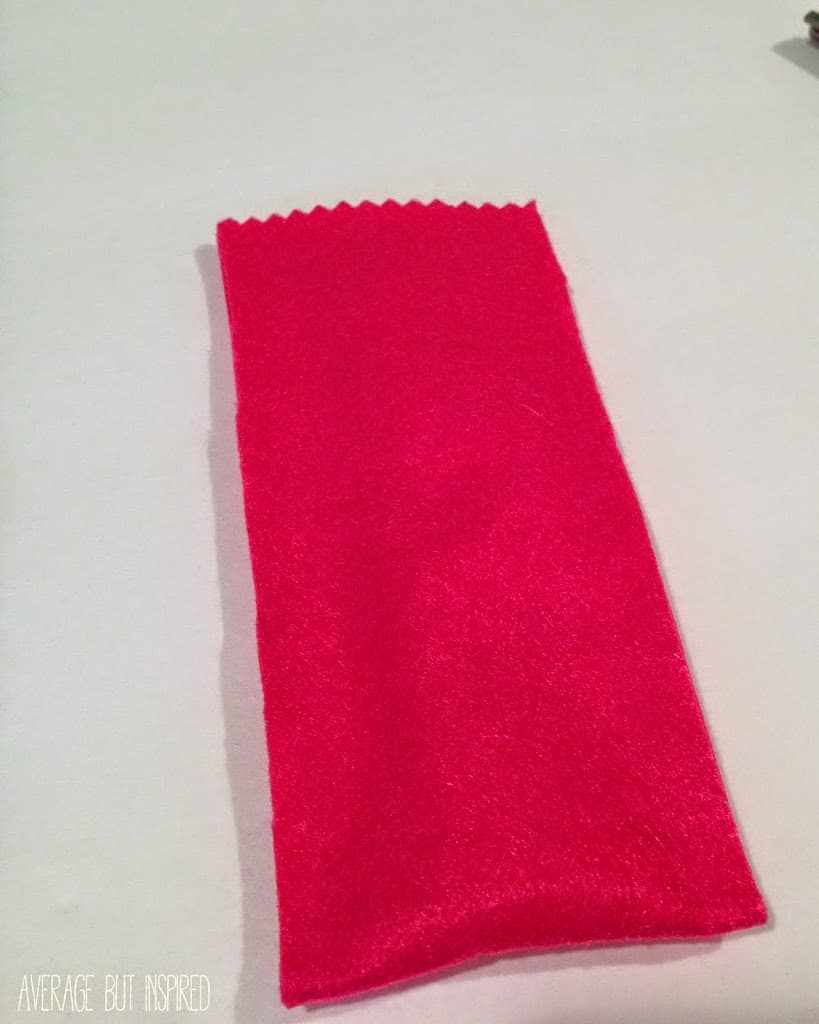 Cut the ice pop holder pouch down so that it's shorter. Embellish however you like, or leave it plain!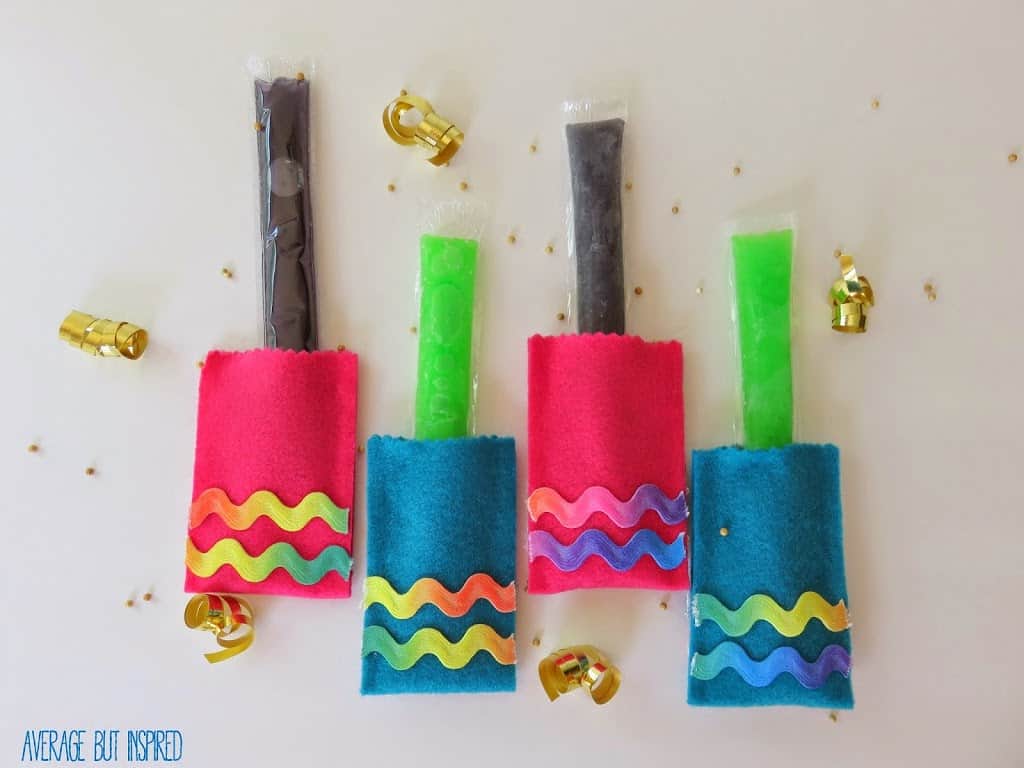 Watch your kids enjoy their icy treats without complaint! 🙂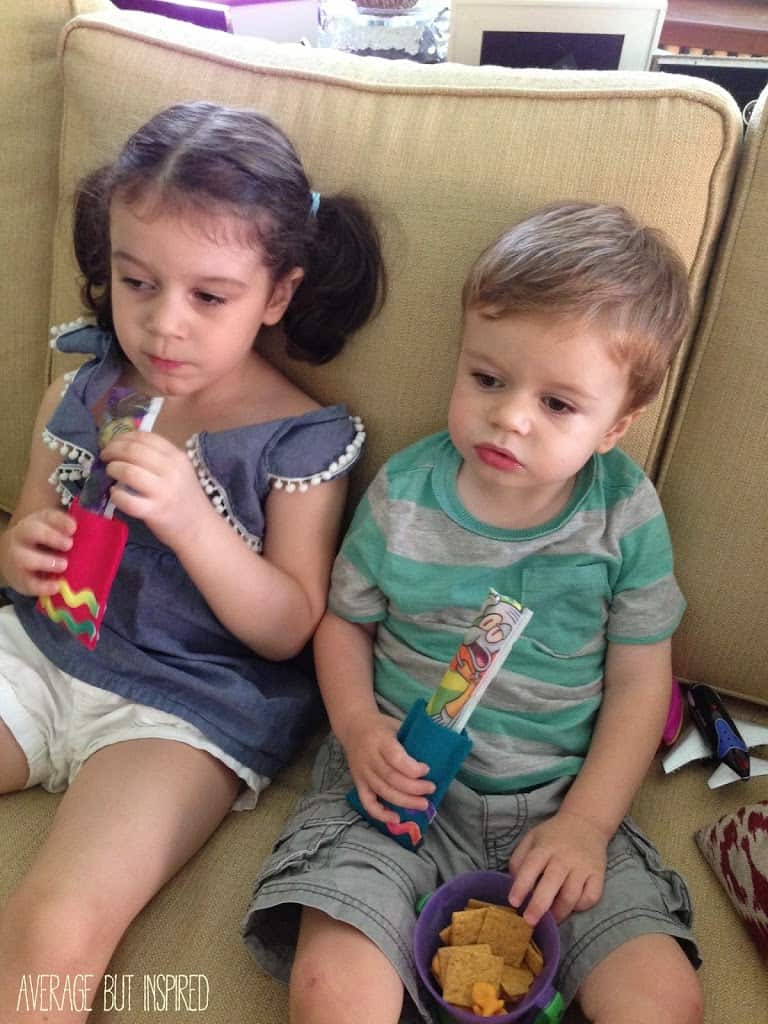 Tip: For a healthier spin on ice pops, freeze yogurt pouches. My kids think they're getting a special treat when they're really having a healthy snack.
Now I'm going to go use one of my Koozies for a special adult treat. (Too bad they don't have rainbow ric rac.) 🙂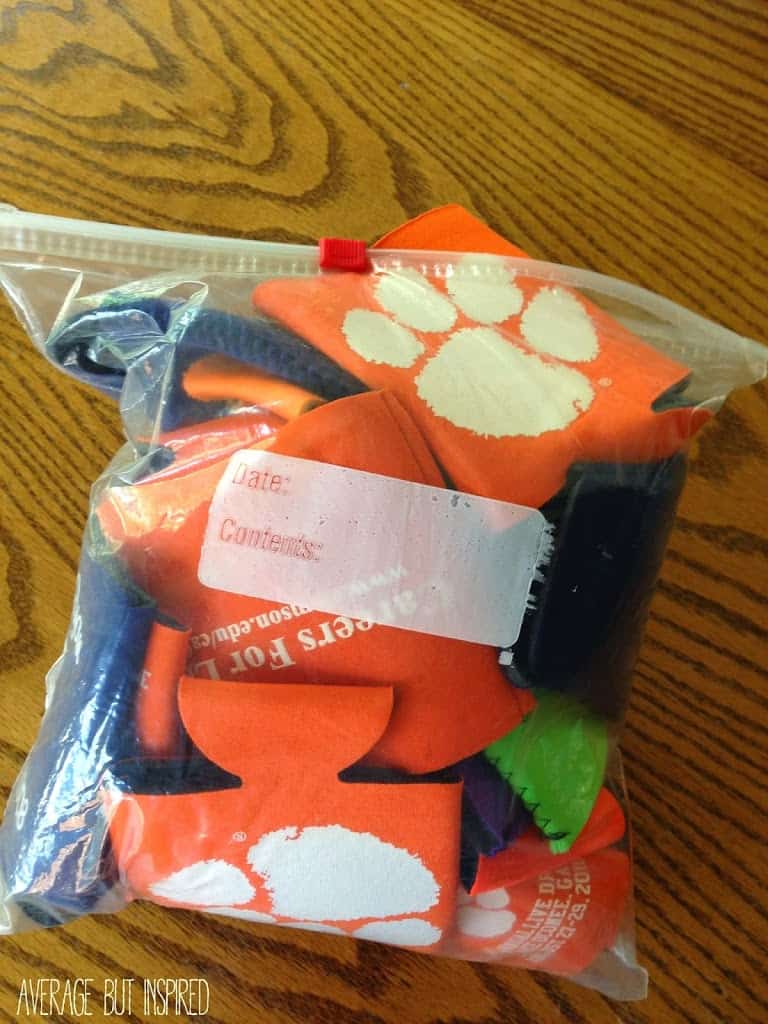 – Bre