It's always the projects that are supposed to be easy that turn out to be the biggest pains in the you-know-what.
That was precisely the case for this little bench. Though she looks lovely now, she put up quite a fight to get to looking this way.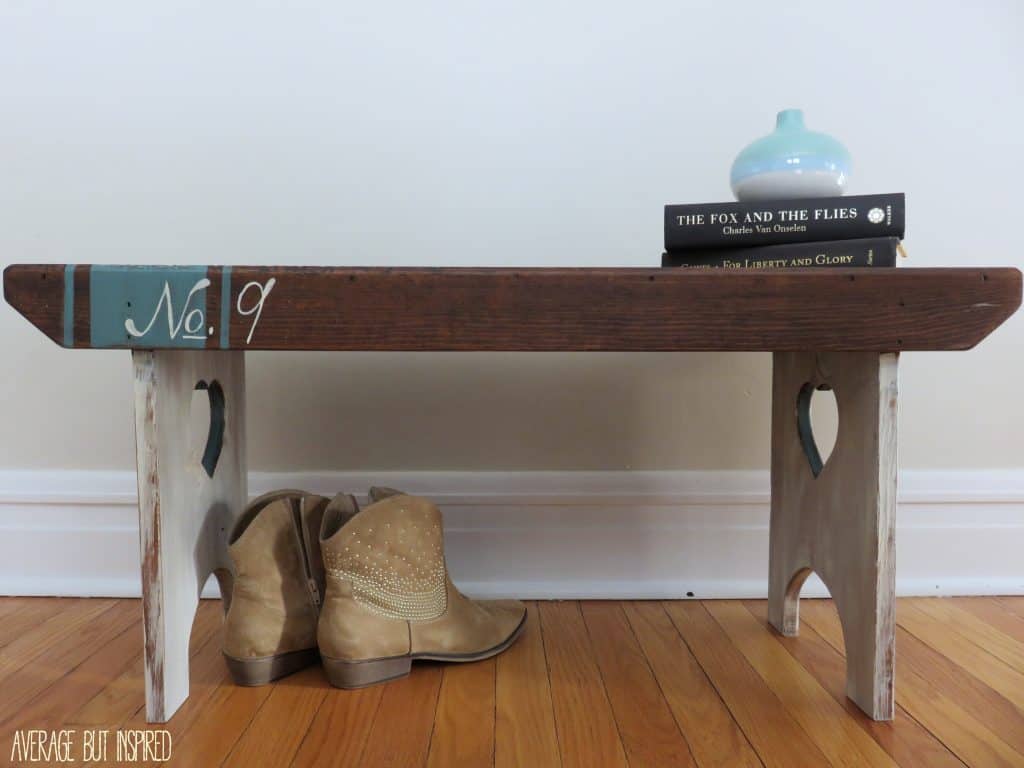 She came to me from my mom and dad's garage, looking a little neglected and unappreciated. Clearly someone wasn't paying attention when they let acid (or maybe just water) seep into the top and leave an awful ring and splotch mark!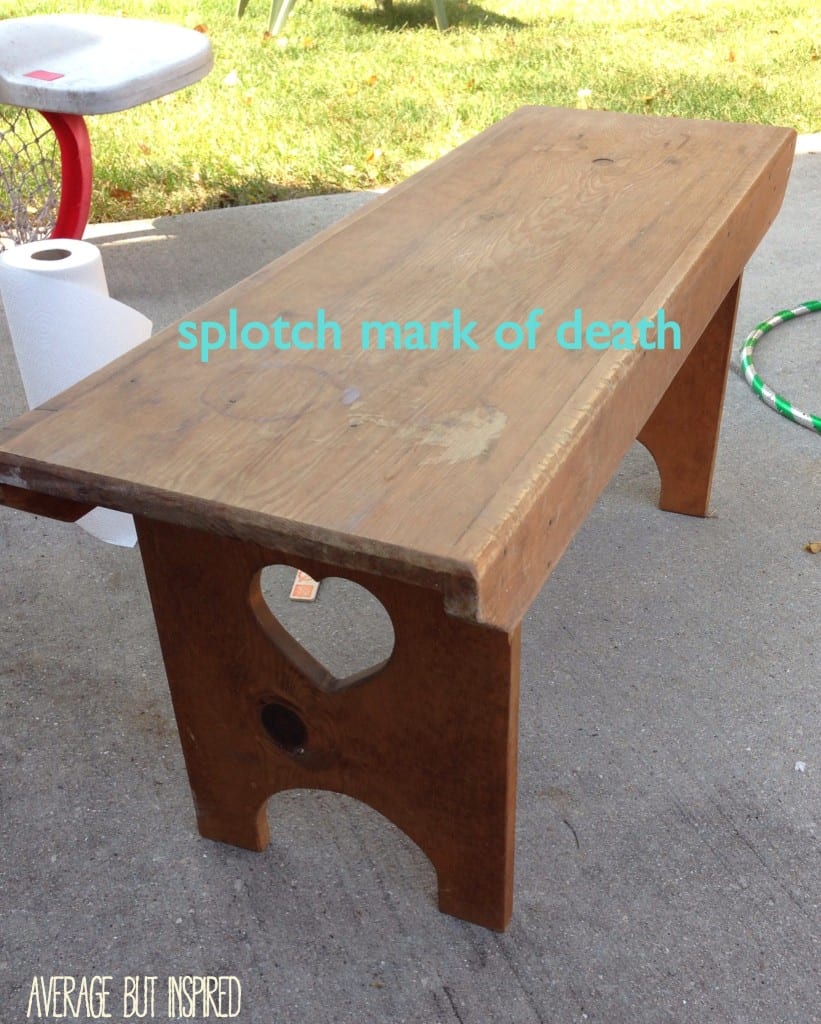 I sanded her down and applied a coat of gel stain in dark walnut, and the ring and splotch mark went away, just like magic. Once that dried, I applied another coat of gel stain to darken the finish. Everything looked great.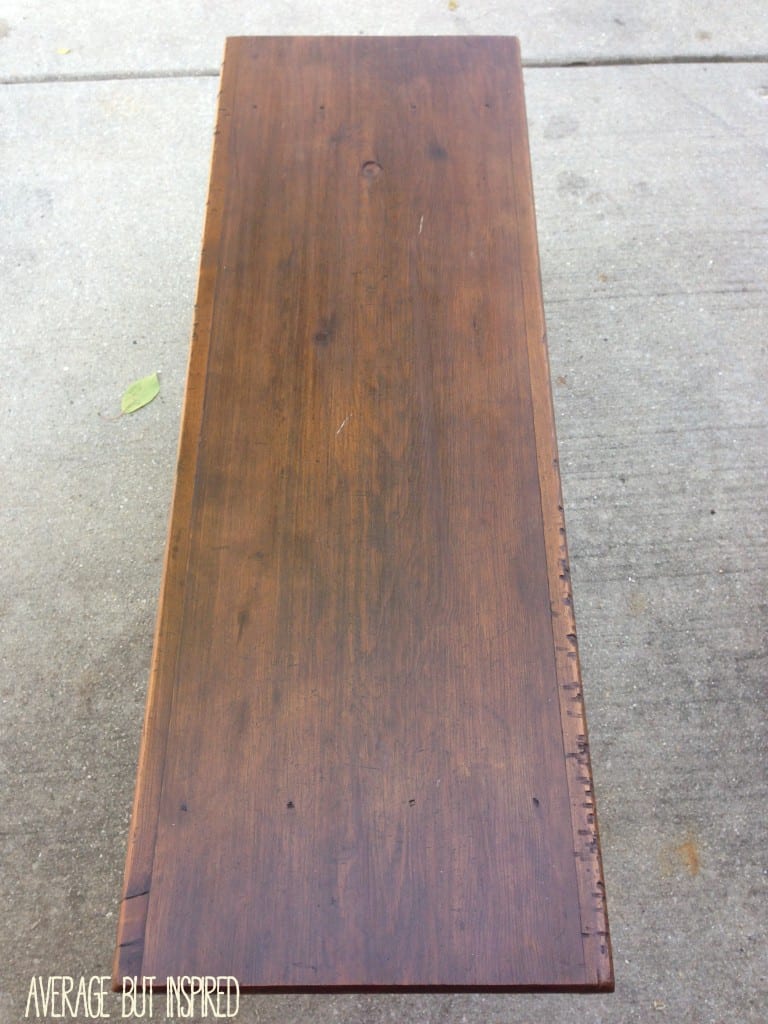 But then (CUE THE DRAMATIC MUSIC), when I went back to work on her the next day, I noticed that the stain appeared to have risen up in the area where the ring and splotch mark were. It was thicker and almost sitting on top of the finish. So I started to wipe it off, and of course, the ring and splotch mark were SUPER prominent.
Needless to say, I uttered several swear words that I cannot type here, because this is a PR friendly blog after all.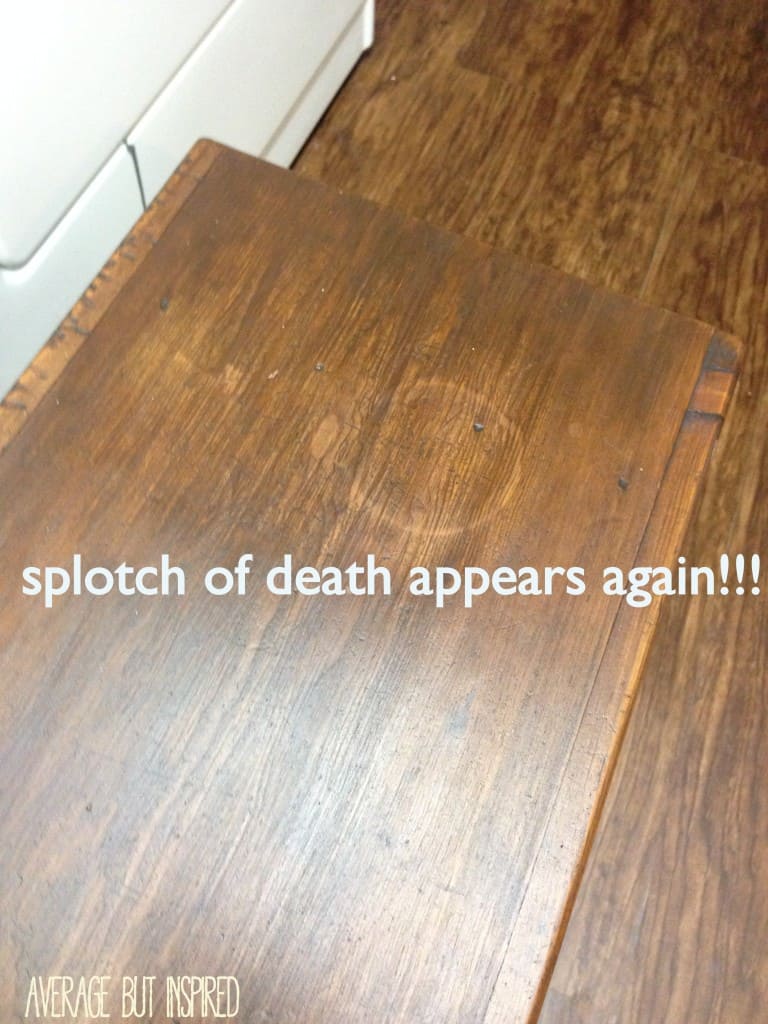 What I wanted to do was throw this stupid bench right out the window, but instead, I consulted some especially talented blogger friends who helped me decide that a painted grain sack stripe would be the way to go on this one. (Thank you SO MUCH Bre at Brepurposed, Sarah at Little Red Brick House, Amy at Canary Street Crafts, Michelle at Dandelion Patina, Christina at Operation Home, Kristi at Making it in the mountains, Erica at Dwell Beautiful and Kendra at Joy in Our Home!) And thankfully, they also cautioned me that the ring and splotch of death might show through my paint cover-up attempt if I didn't take proper precautions to prevent against it.
So, my good friend Google helped me determine that I needed to spray this problem area with some shellac prior to painting. (Word to the wise: do not research what shellac is made from. You will want to die and/or never use the product.)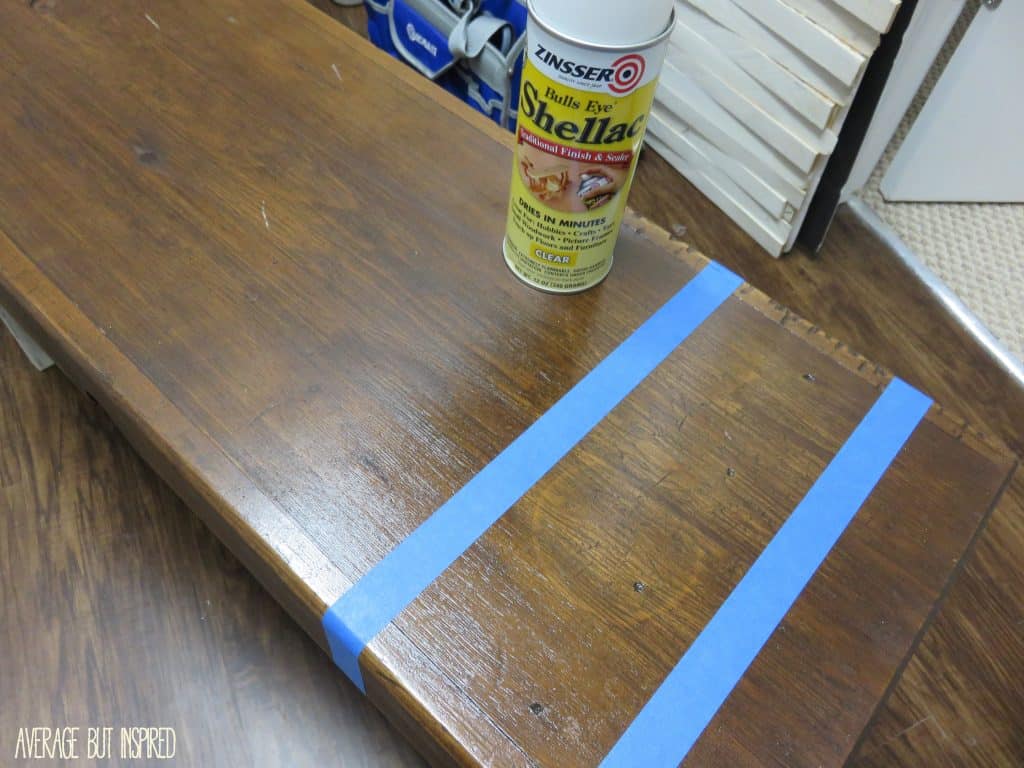 I was a little nervous because it made the finish super shiny, but I painted over it with some chalk paint and it worked perfectly! NO WATER RING OR SPLOTCH! Alleluia!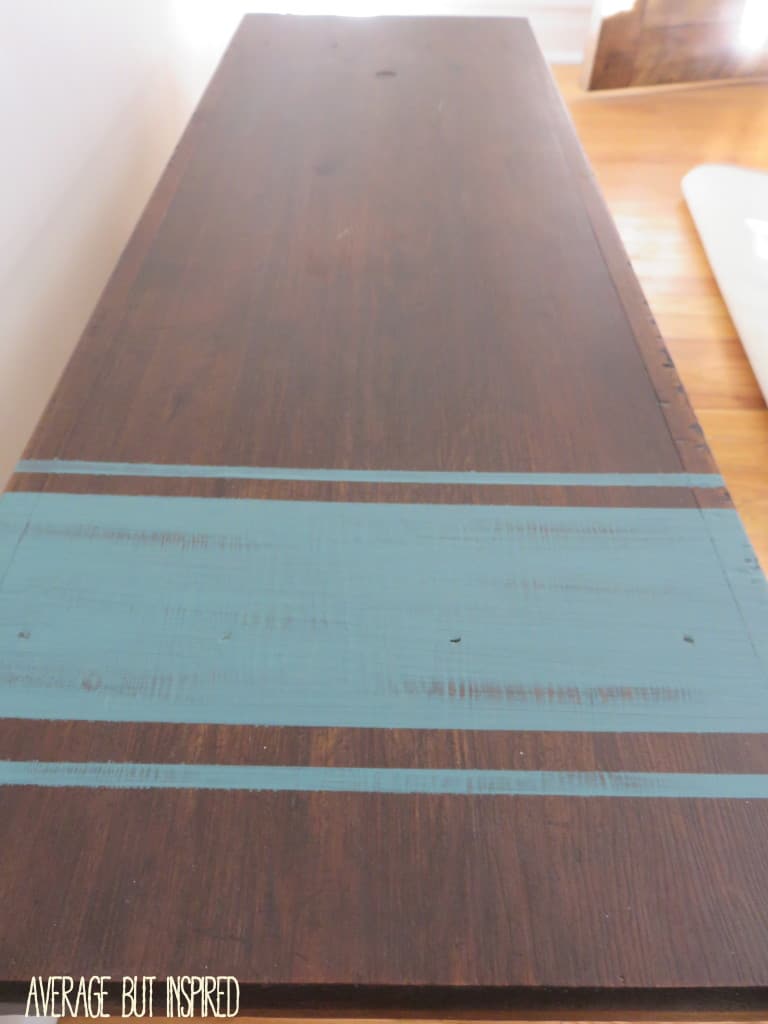 Since this worked out well, I decided to add a little something extra by painting the "No. 9" on the front part of the bench. Why number 9? Because the 1959 song "Love Potion No. 9" was in my head much of the time I was working on this bench! Those heart cutouts on the legs had something to do with that, I think.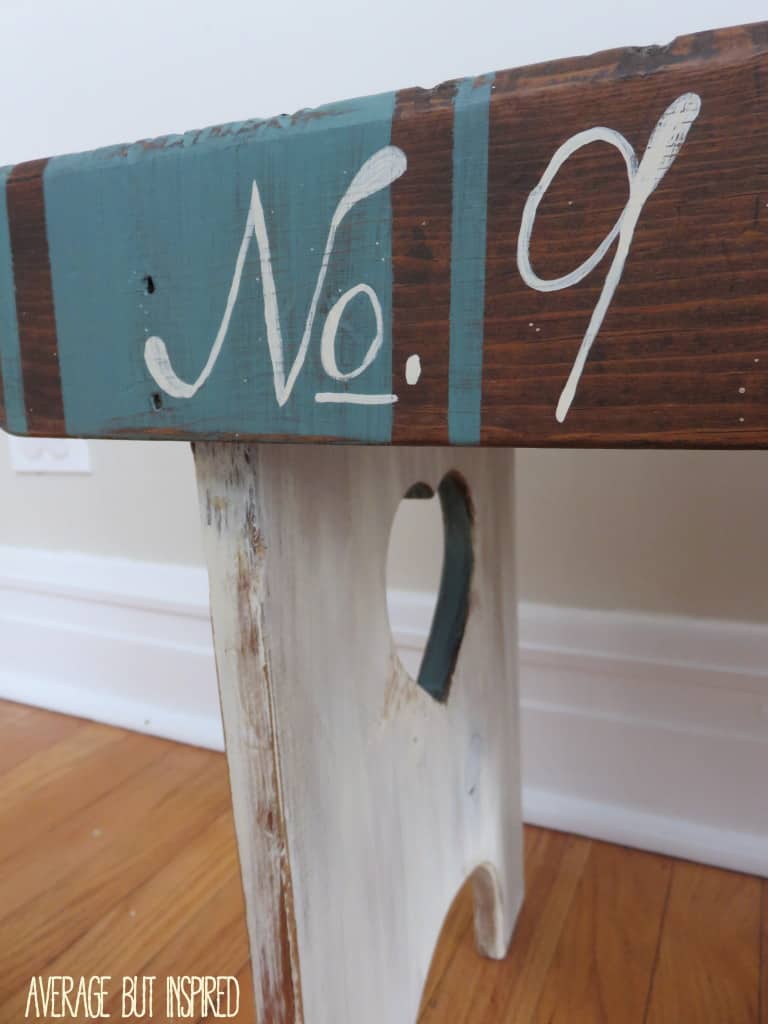 In the end, I think the grain sack stripe added some fun detail to a simple piece, so I guess I'm thankful for the splotch mark and ring. I wouldn't have painted it this way had it not been for them rearing their ugly heads time and again.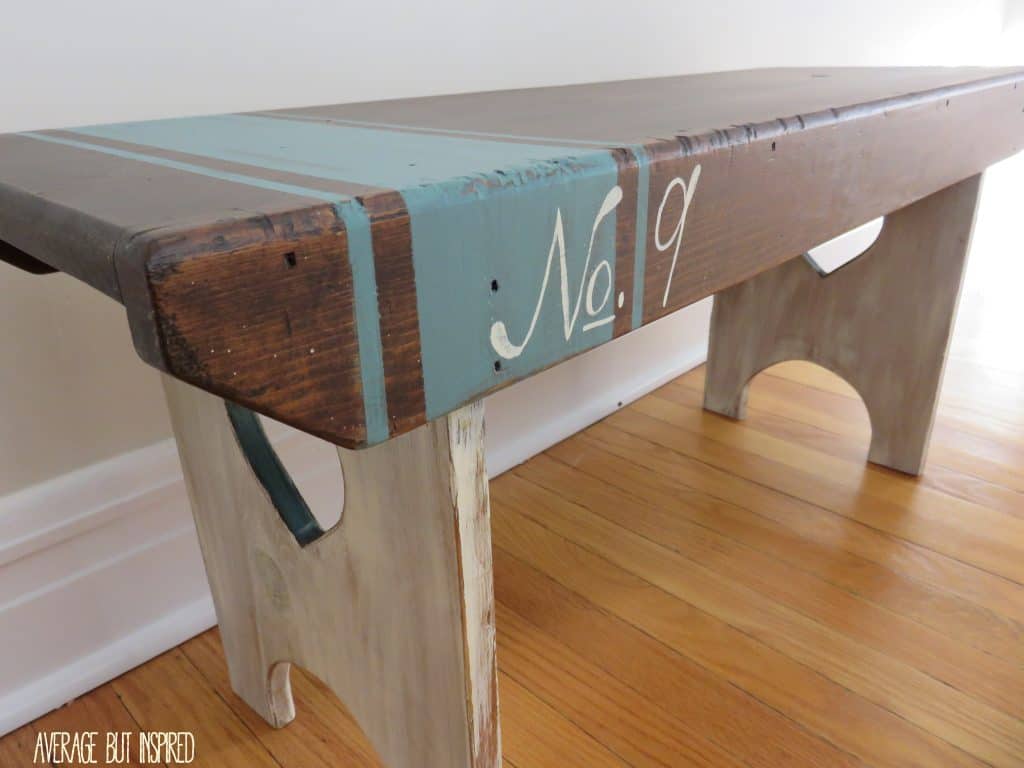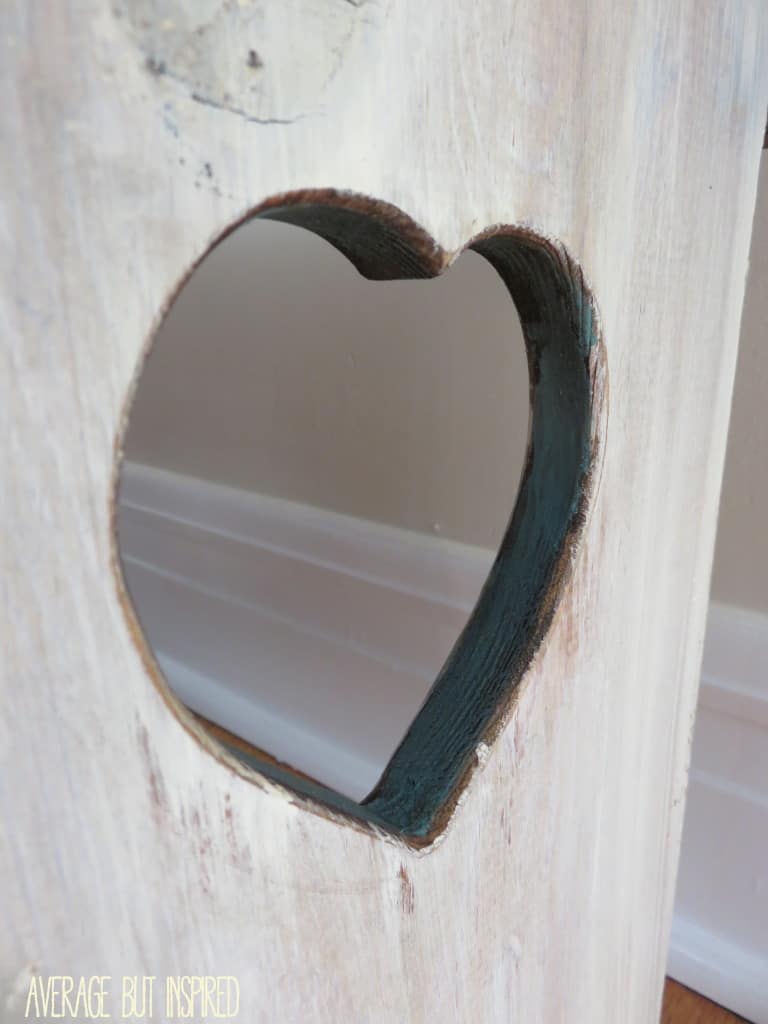 I took my troubles down to Madame Rue
You know that gypsy with the gold-capped tooth
She's got a pad down on Thirty-Fourth and Vine
Sellin' little bottles of Love Potion Number Nine
– Bre