Hi, friends! I have such a fun post for you today! Remember back in August when some of my blogger friends and I teamed up for The Great Crate Challenge, and showed you how we each transformed a plan wooden crate from Michaels in totally different ways? Well, we're at it again, but this time it's with foam craft pumpkins as part of the Pick Your Pumpkin Challenge!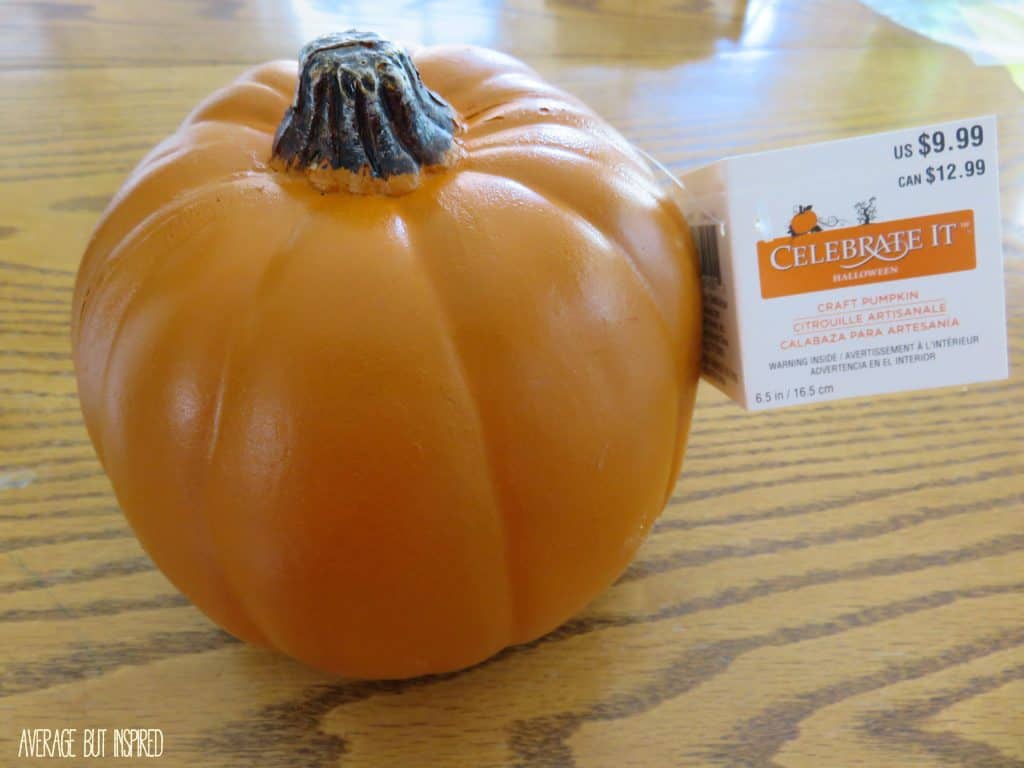 At the bottom of this post are links to everyone's amazing projects, so make sure you check them out and find tons of inspiration on how to transform a plain craft pumpkin into something fantastic!  Here's a sneak peek!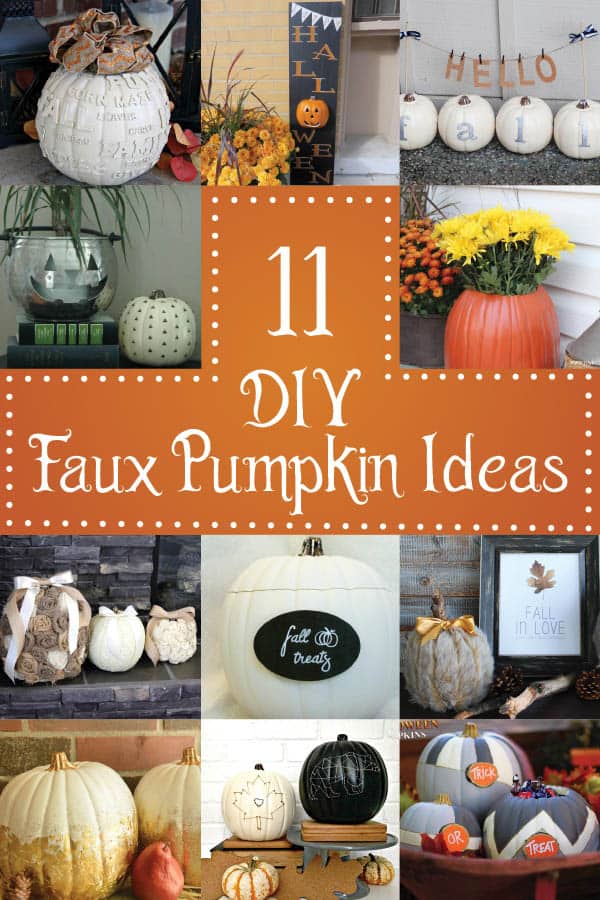 For weeks I racked my brain, trying to come up with a new way to decorate a craft pumpkin, but unlike the other ladies who participated in this challenge, I just couldn't think of something original. So I decided to keep mine plain, but to use it in a different way – on a sign!  A LIGHT UP Halloween wood sign, to be exact!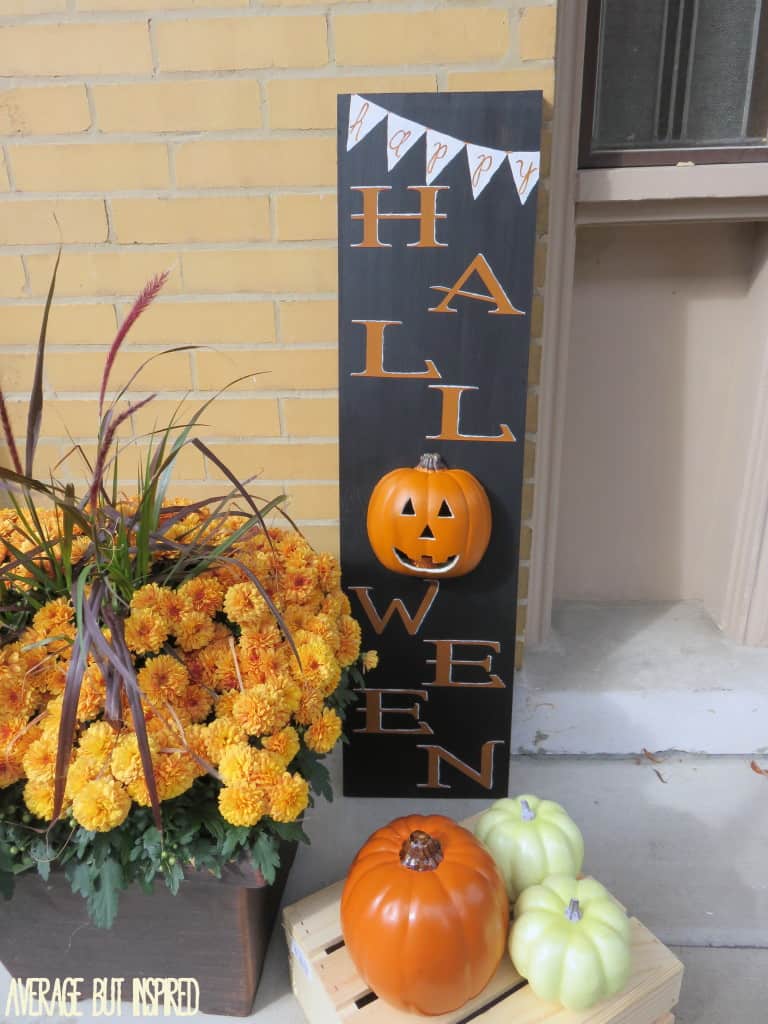 I had SO much fun making this festive Halloween sign for my porch, and I think the pumpkin that serves as the letter "O" is such a fun touch!  My kids are totally obsessed with making the pumpkin light up, too.  I think the trick-or-treaters will love it come October 31!
To make my sign, I used these supplies (some of these links are affiliate links.  To read my full disclosure policy, please click here.):
9″ x 36″ board
Black, orange and cream chalk paint and/or acrylic paint
Paint brushes (foam and detail brushes)
Silhouette Machine (you could use stencils though!)
Craft pumpkin
Knife
LED tea light candle
Elmer's ProBond glue (or another glue that is suitable for use on foam and wood)
First, I painted my board black using Americana Decor Chalky Finish Paint in carbon.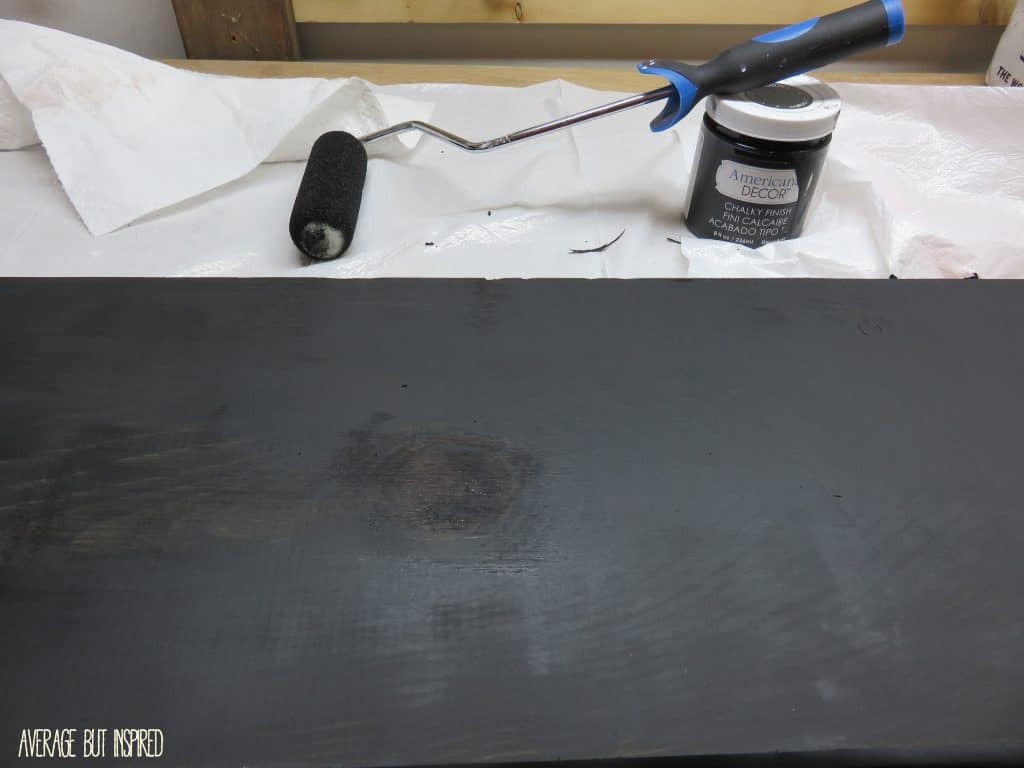 Next, I used my Silhouette machine to cut out my letters to spell "HALLOWEEN" (minus the "O"). You could easily use store-bought stencils for this part though! I placed my stencils on the board, had my kids help me Mod Podge around them to form a seal so the paint wouldn't leak through, and then painted those letters orange.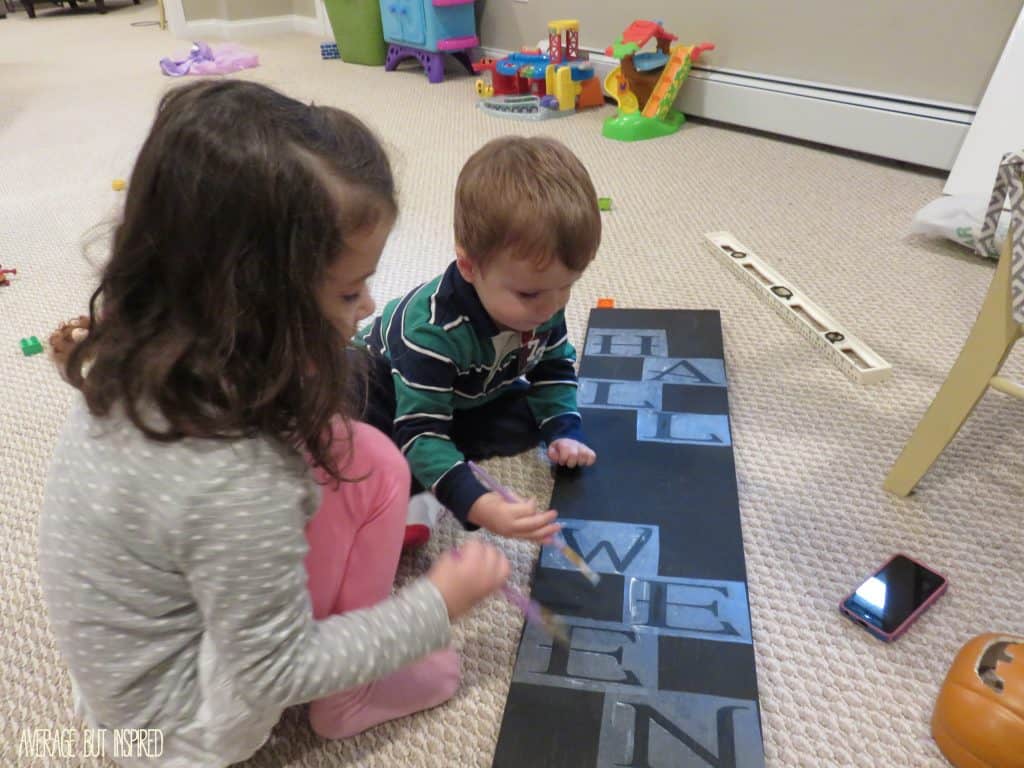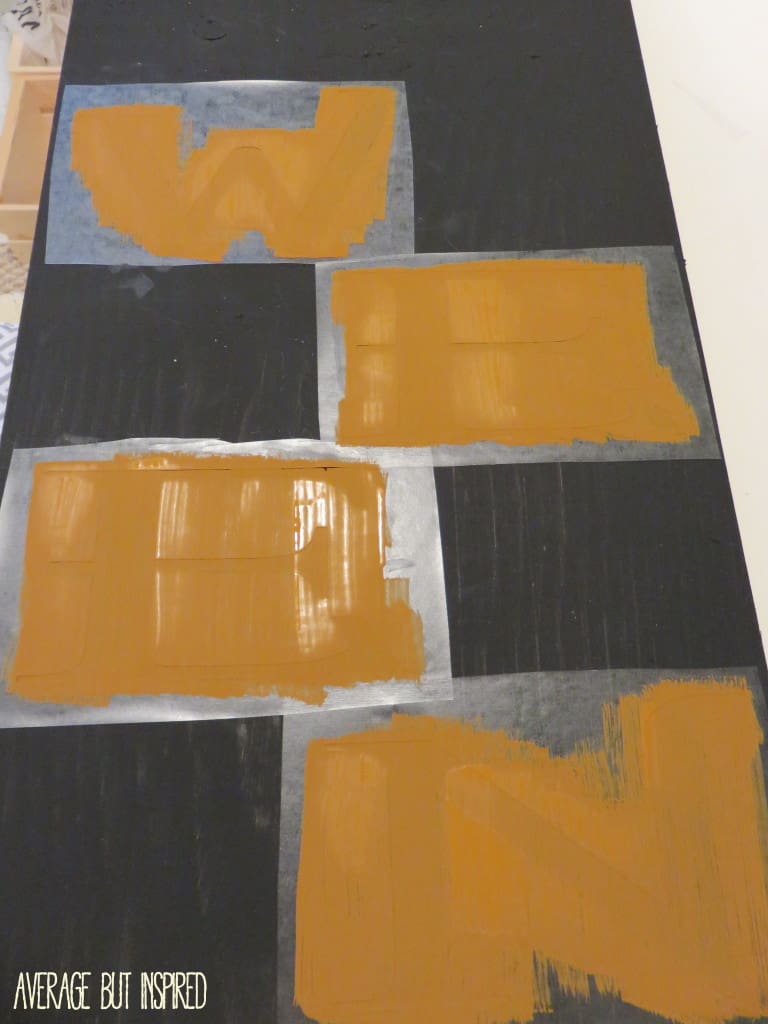 Once the paint dried, I removed the stencils.  Then I drew a bunting/banner at the top of the board by cutting a triangle out of cardstock and tracing around it.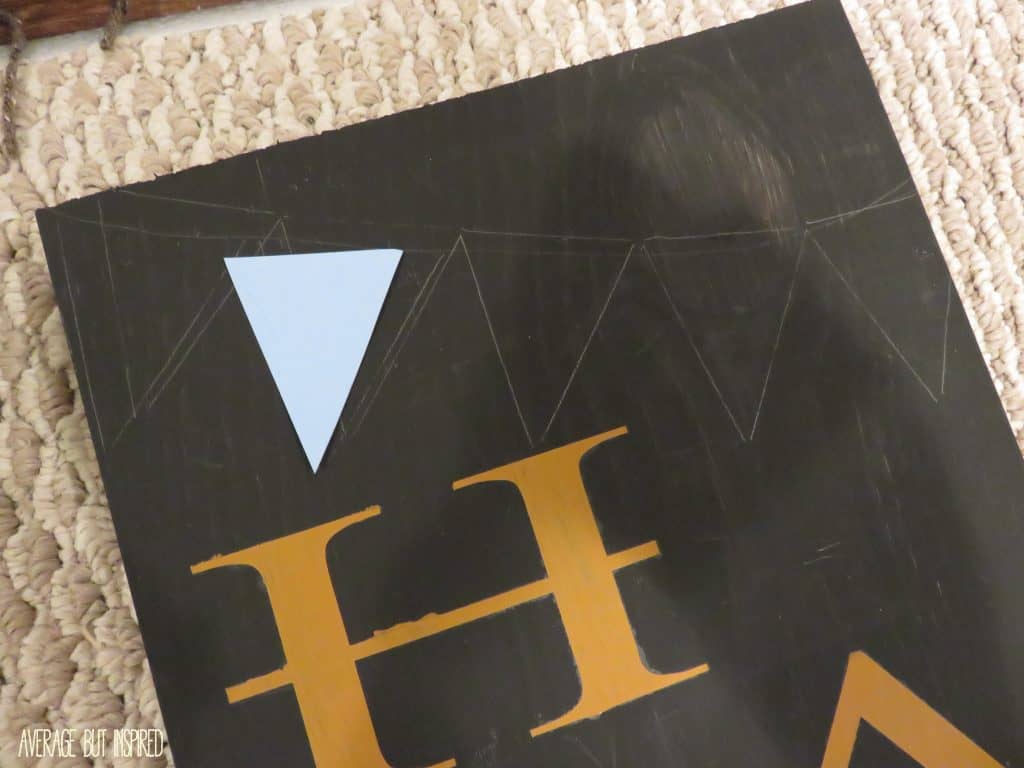 I filled that in with paint and added some detailing to my "HALLOWEEN" letters with the same color paint.  When the paint dried, I wrote "happy" in the bunting so that I could paint over it and not make a mess.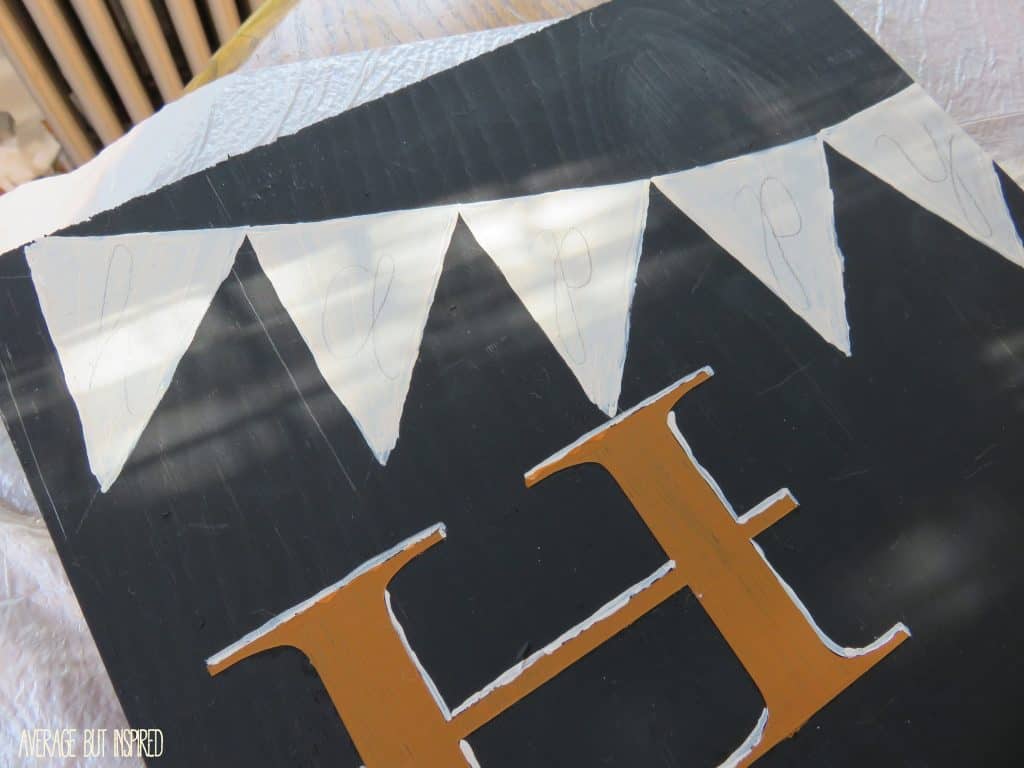 After all of the paint dried, I sealed the painted board with two coats of polyurethane suitable for exterior use.  This was to ensure that my sign would be protected from the elements! Next, I cut my craft pumpkin in half.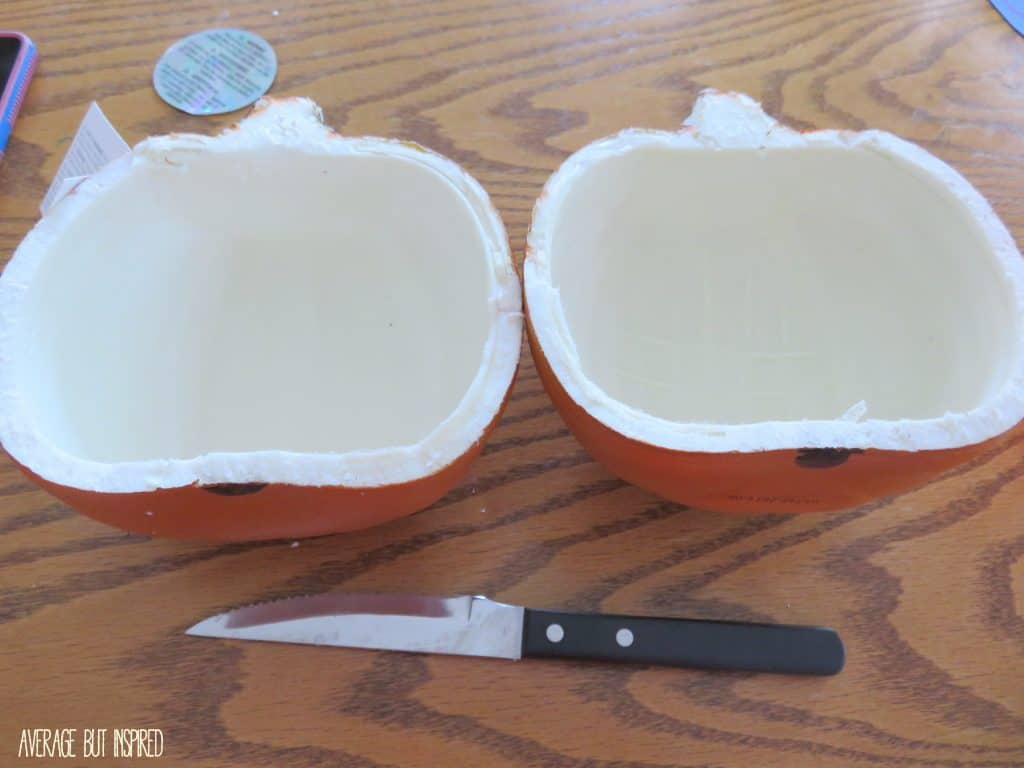 And then I gave him a cute little face.  (Kinda crooked, but oh well.)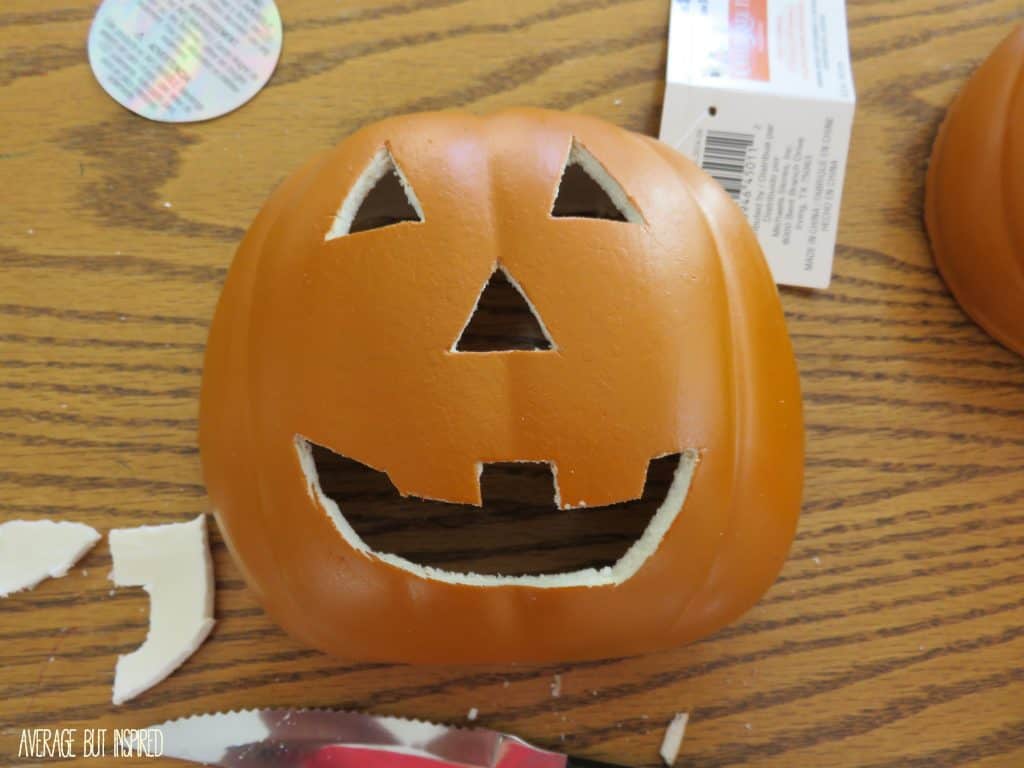 I then used my ProBond glue to affix a piece of velcro to the back of the pumpkin at the stem, and also to affix a piece of velcro to the sign where I needed the "O" to be. I also glued a piece of velcro to the bottom inside of the pumpkin and to the bottom of my LED tealight candle so that I could secure the candle to the pumpkin. I wanted my pumpkin to be easily removed so that I could access the tealight to turn it off and on as need be.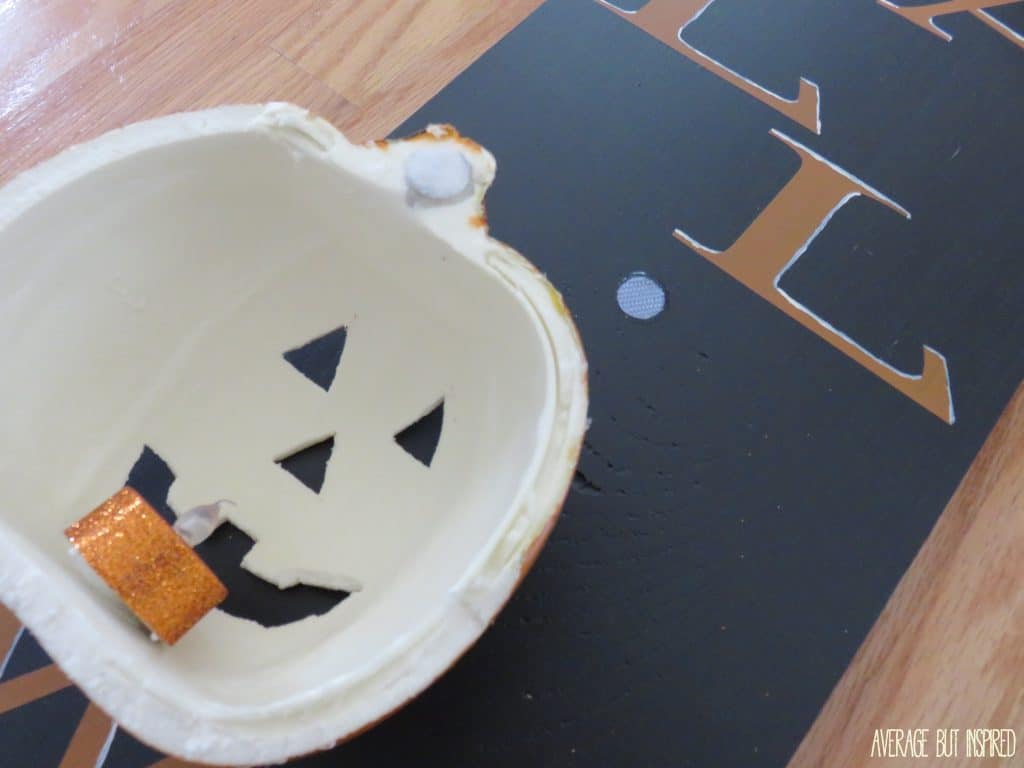 After that, my sign was ready to go!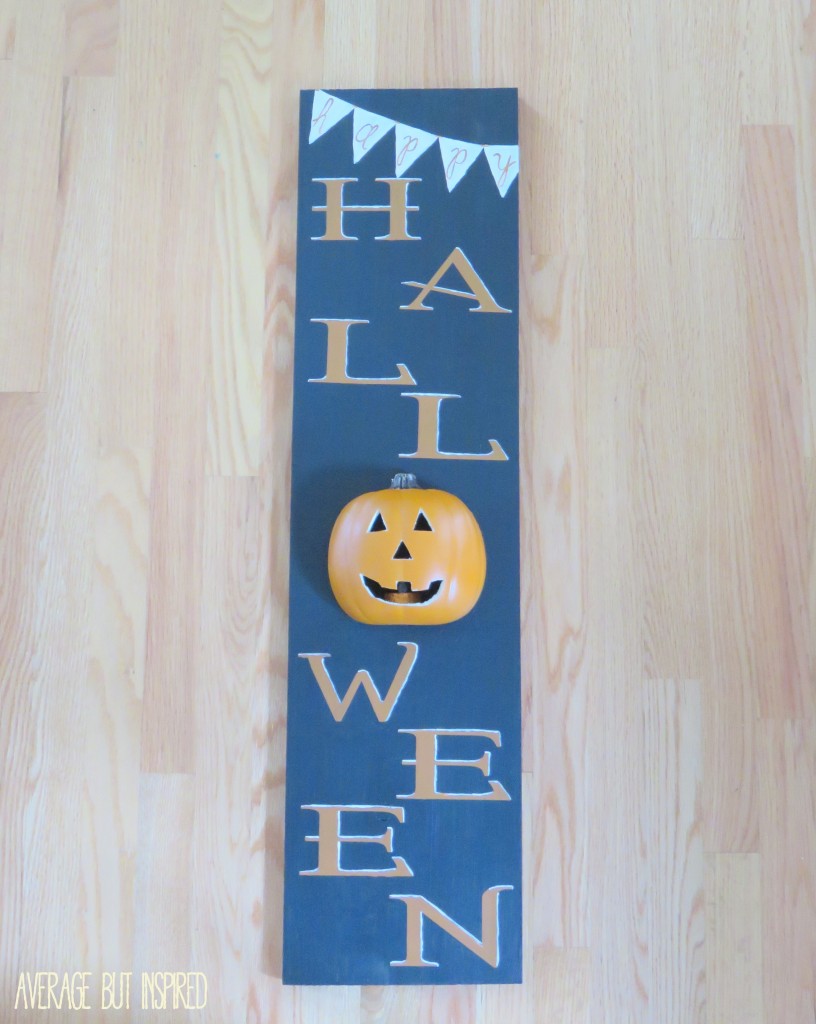 I love how it looks on my porch, and it even looks cute next to my fireplace (I bring it in when the weather's bad).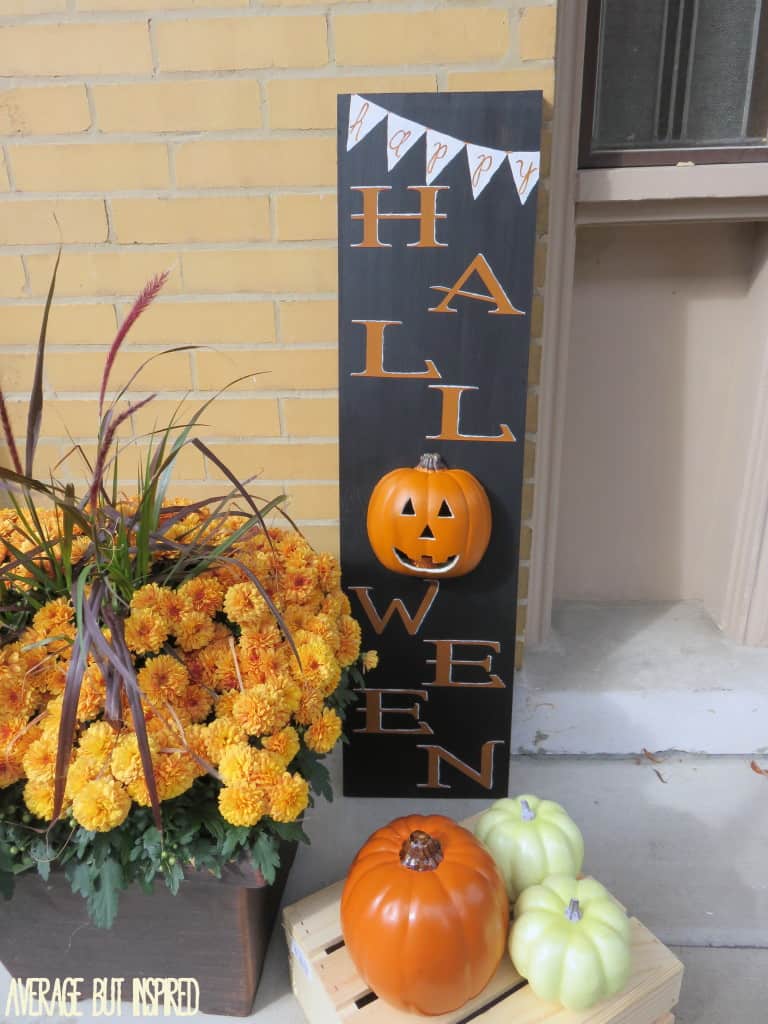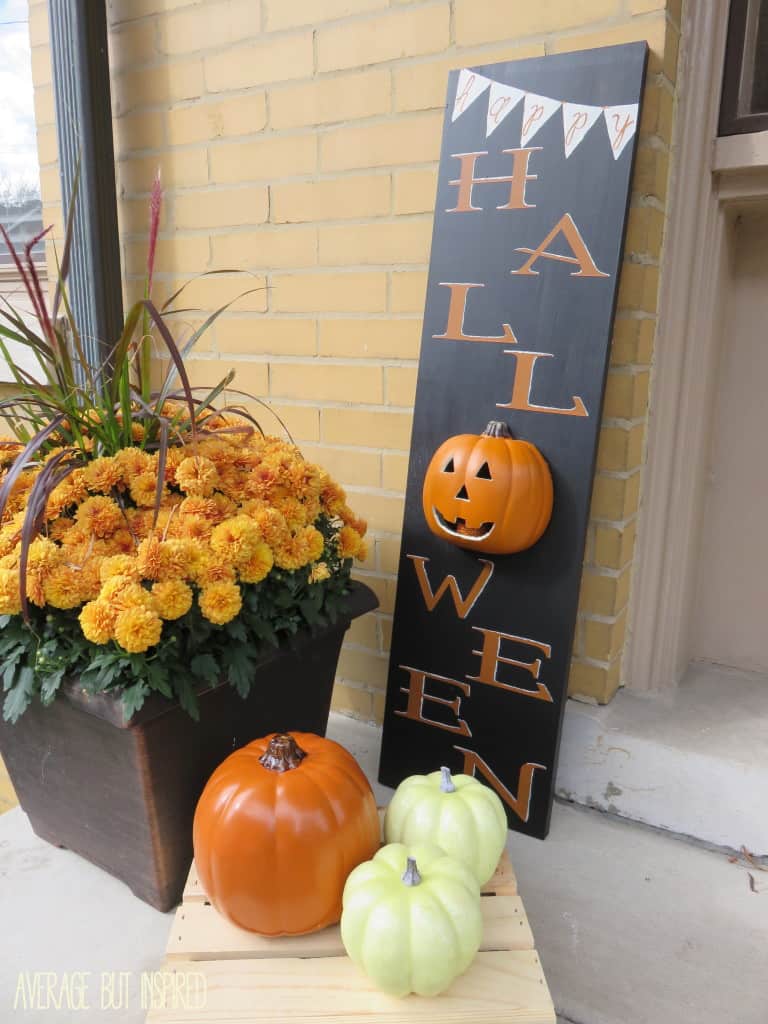 I tried to take a photo of it lit up, but I have a new camera and am not totally sure how take decent pictures in the dark.  Sorry!
Well, I hope you enjoyed my craft pumpkin Halloween sign.  Now go check out the other fabulous ideas and get busy transforming your plain craft pumpkin into something amazing!

– Bre