This post contains affiliate links.  If you purchase through these links, you'll help support Average But Inspired at no added cost to you, and you'll receive products that will help you make this project!  To read my full disclosure policy, please click here.
I cannot believe this, but my daughter does not want to be Elsa from Frozen for Halloween.  I am quite certain she's the exception to the rule for the 4 year old girl demographic.  Instead, she decided to be Minnie Mouse after her little brother decided he wanted to be Mickey.
I am one happy mama.  A cute, coordinated costume for the two of them, and I didn't even have to beg or bribe?  It's a miracle!
Anyway, I went to buy their costumes at my favorite big box store that shall remain nameless, and found that the costumes were: (1) expensive; and (2) junky.  Like full of holes junky.  So, I decided that with hardly any effort at all, I could make them decent Mickey and Minnie costumes.  (Luckily they're young and won't really know if their costumes are the laughingstock of the neighborhood.)
In case I fail miserably, I decided to start this costume-making process early.  But I'm happy to say that I've gotten the ears down, and can show you how to make your own Mickey or Minnie Mouse ears in 10 minutes or less!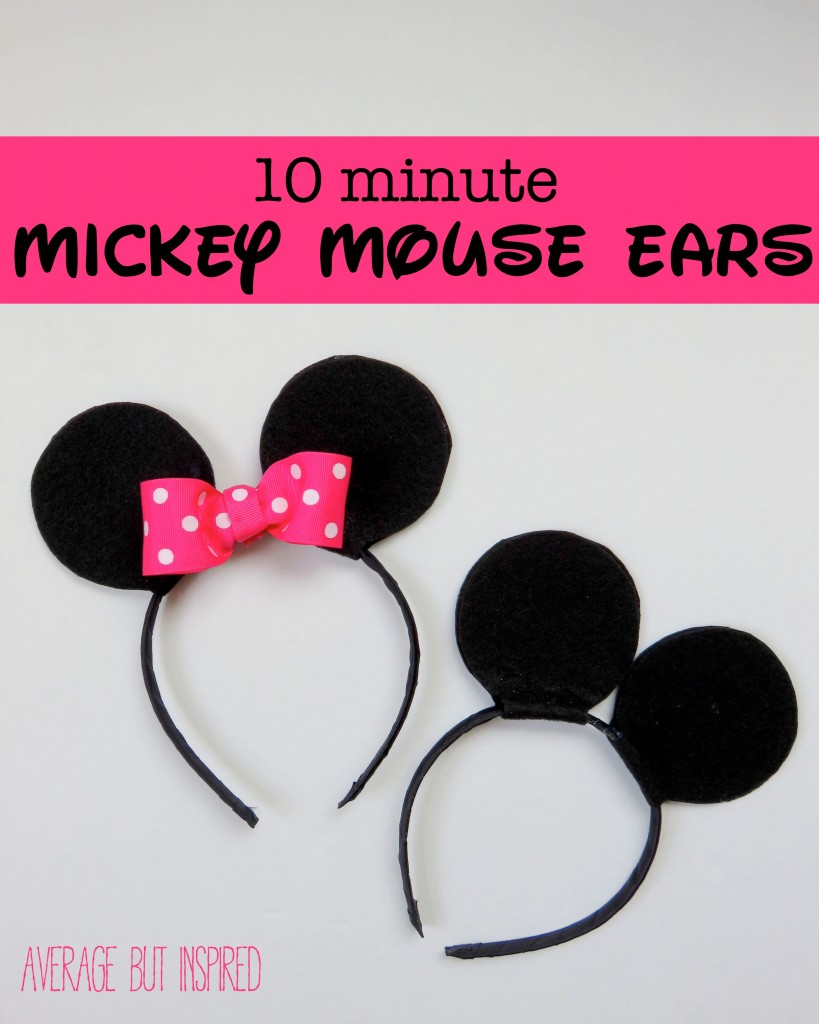 SUPPLIES NEEDED
You hardly need any supplies to make these ears, which is a total bonus.
HOW TO MAKE YOUR MICKEY MOUSE EARS
First, I got a soup can and used it to trace two circles about 1/4″ apart from one another on a sheet of construction paper.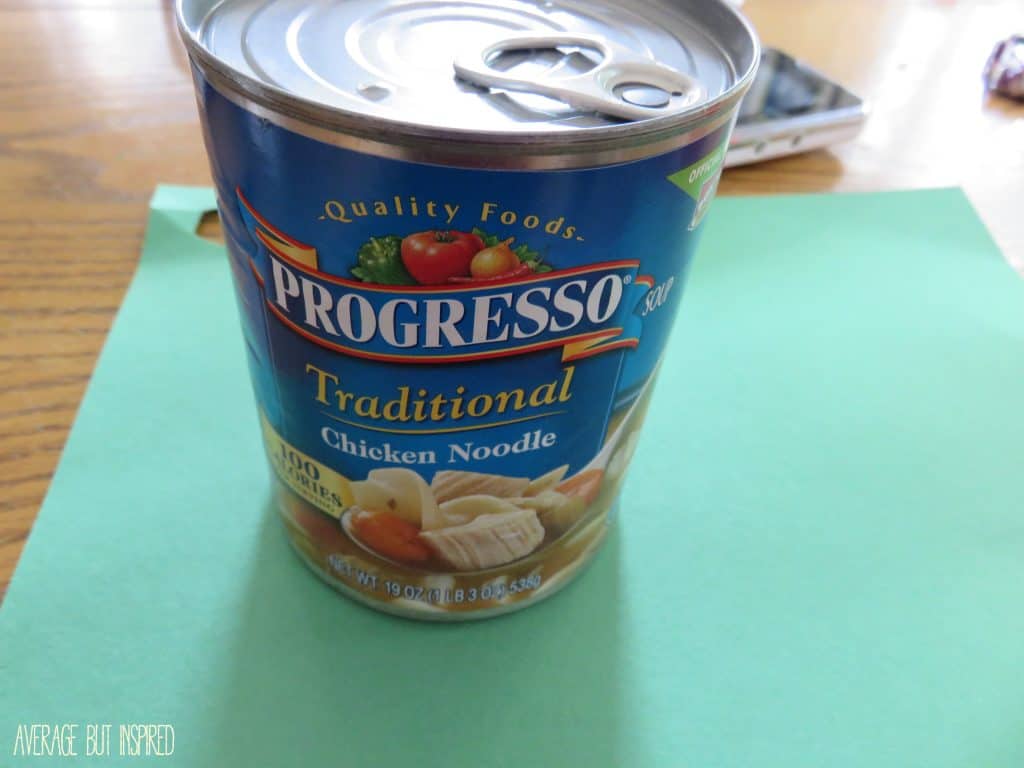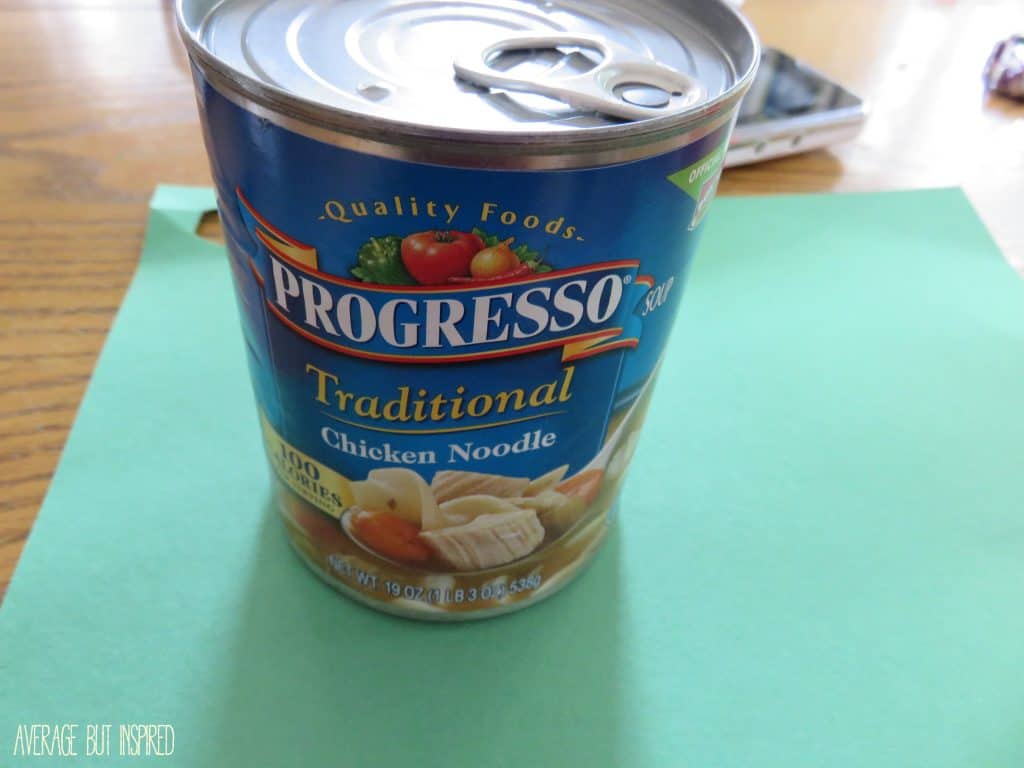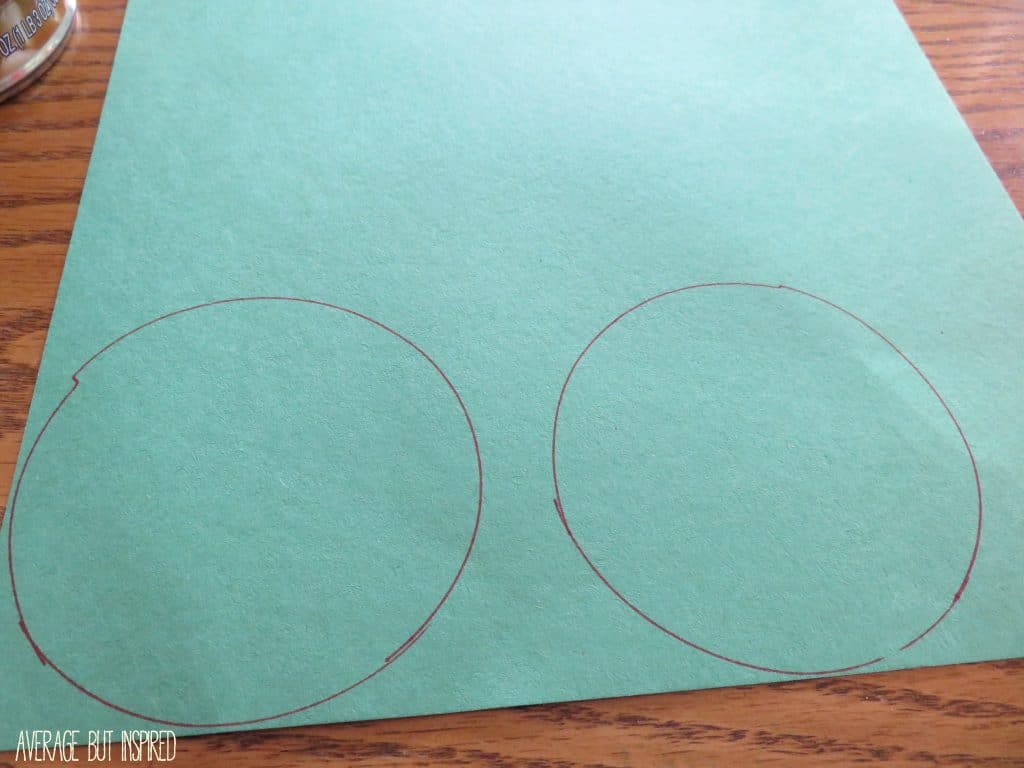 Next, I connected the two circles with two concave lines. I then cut out my template.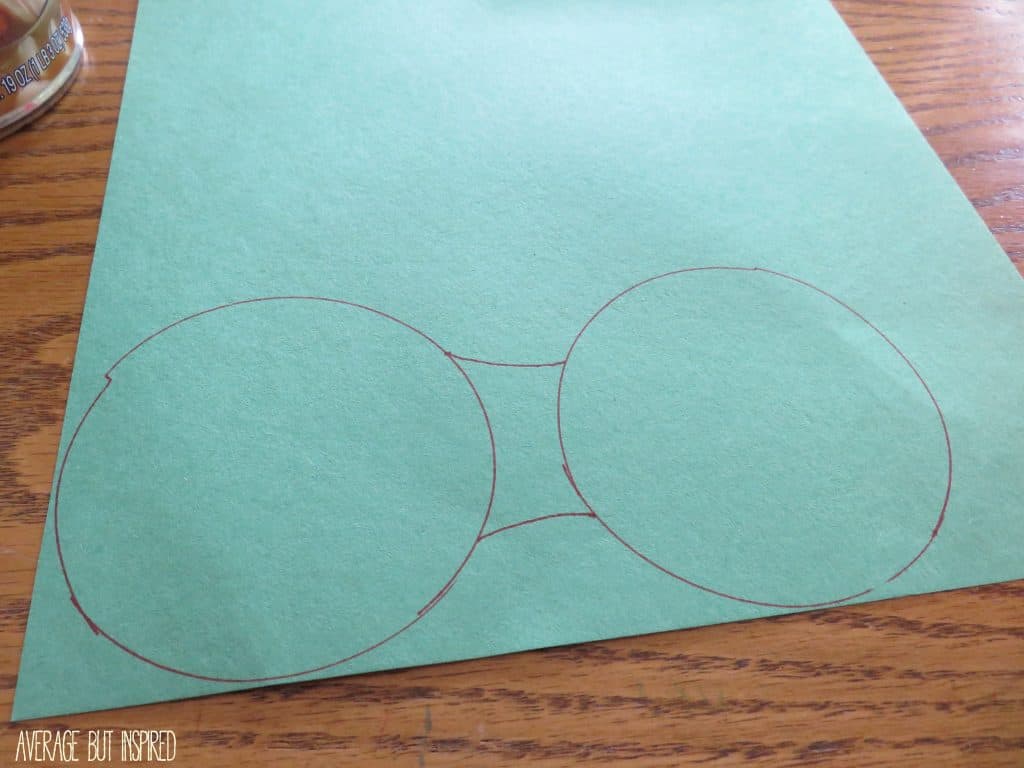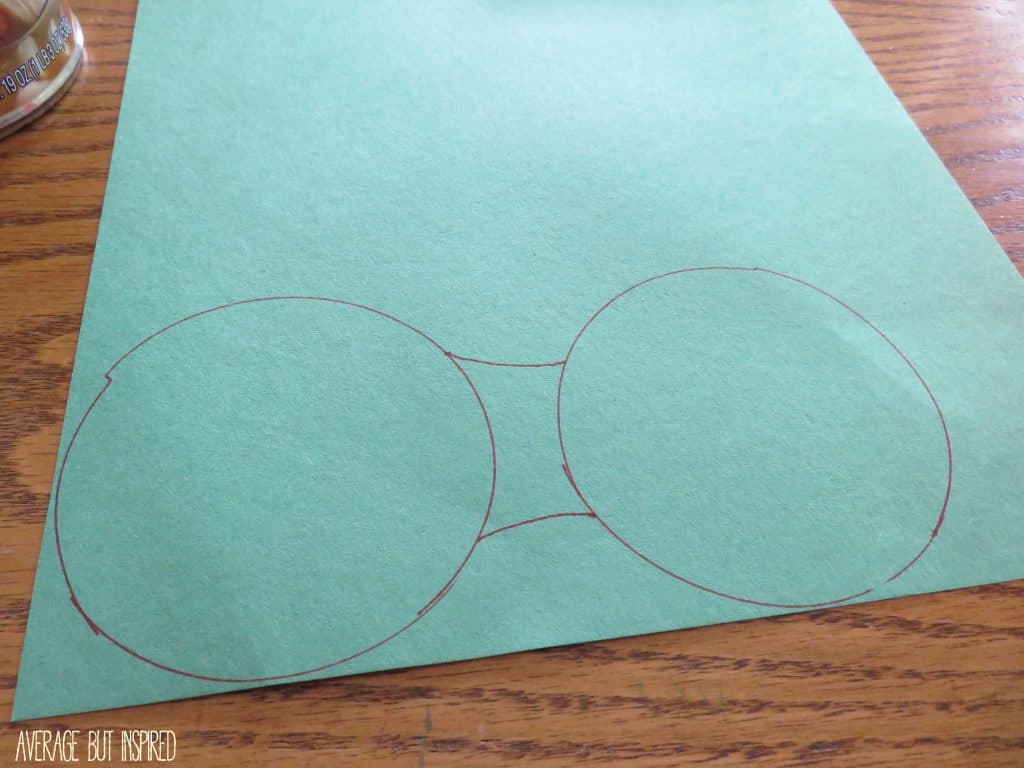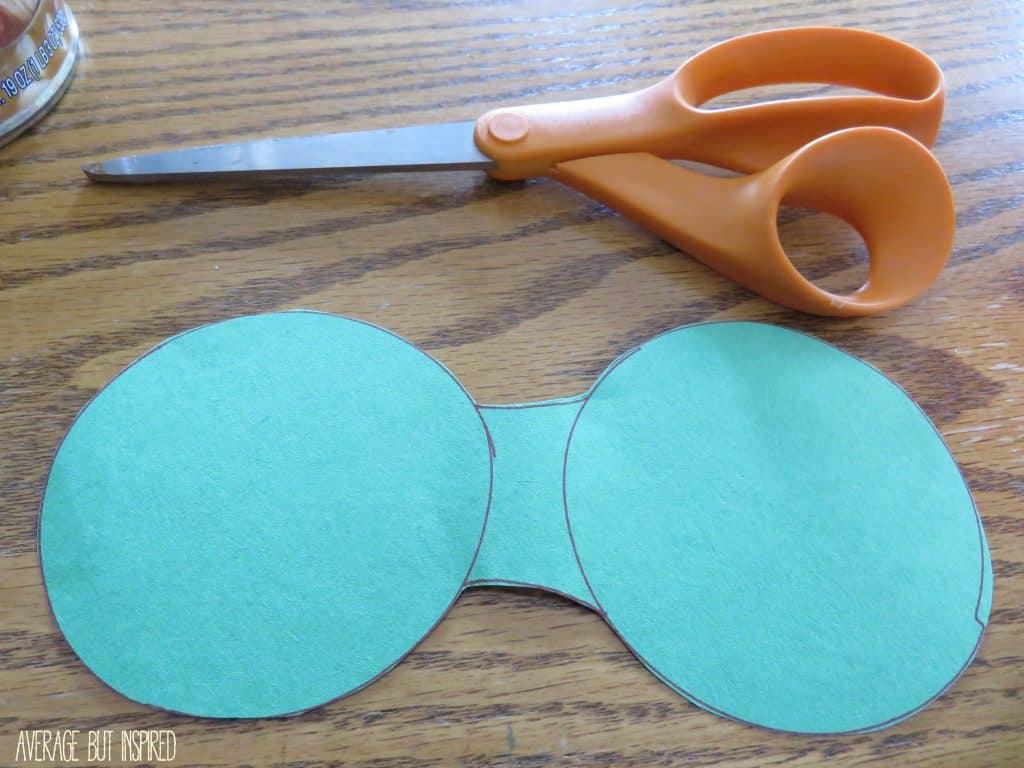 After that, I traced my template onto stiffened felt using a metallic Sharpie so that I could see the outline.  I cut out two sets of ears.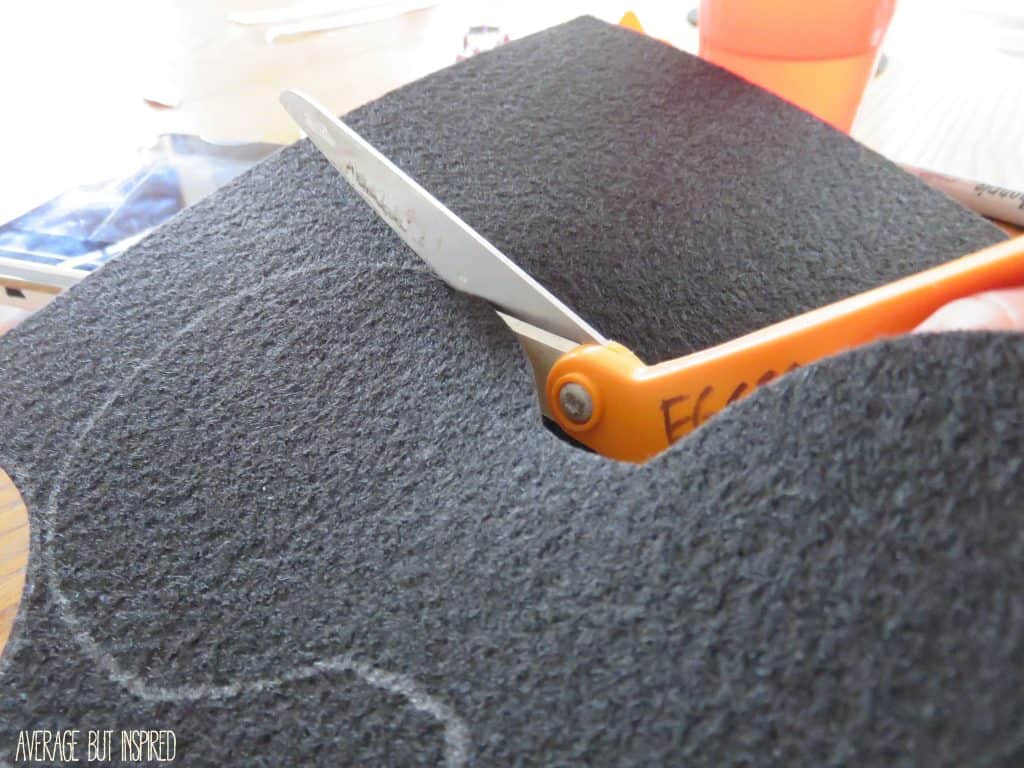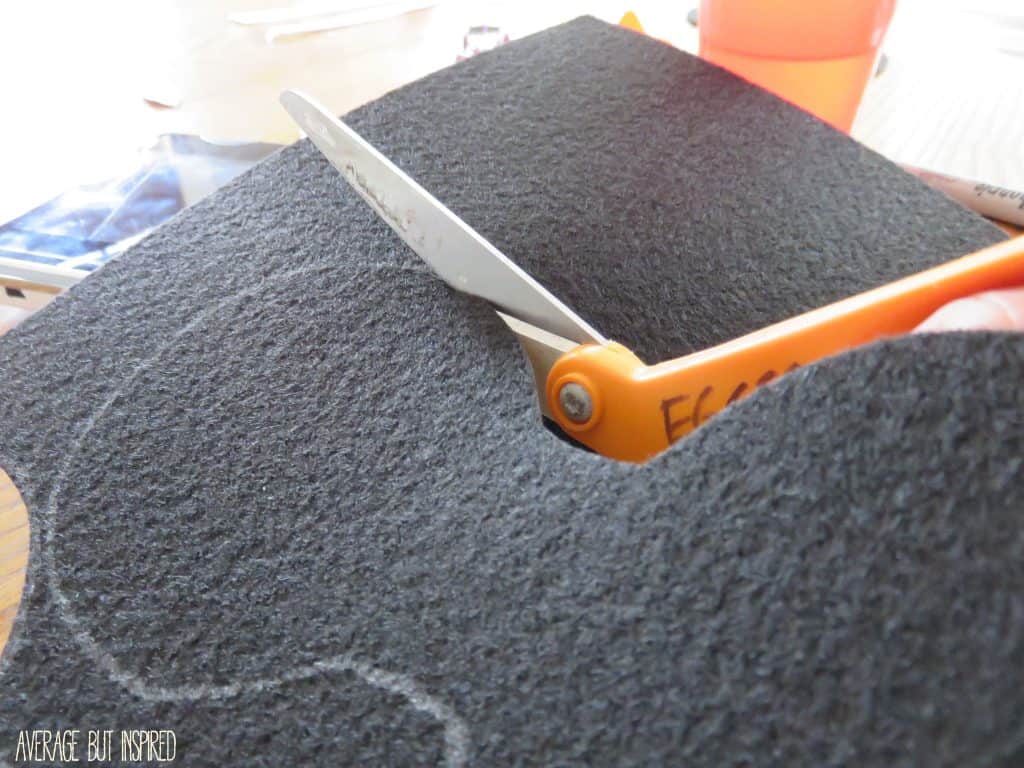 I then placed some hot glue in the middle portion of the ears and I affixed that portion of the ears to the bottom side of the headband, folding upwards.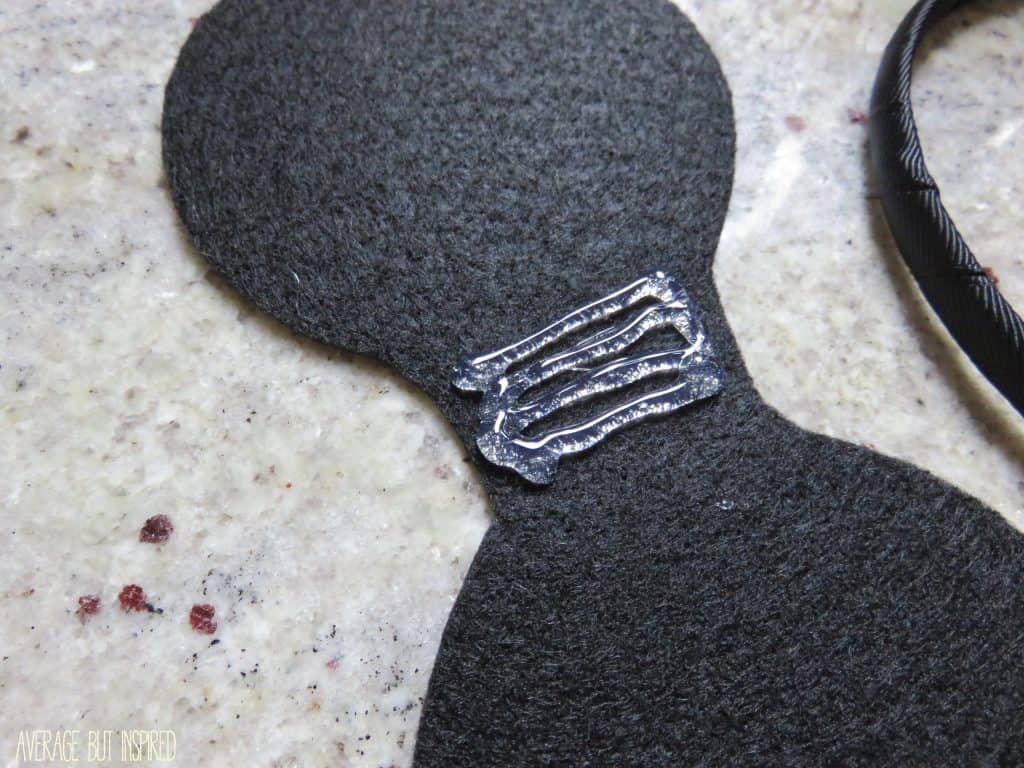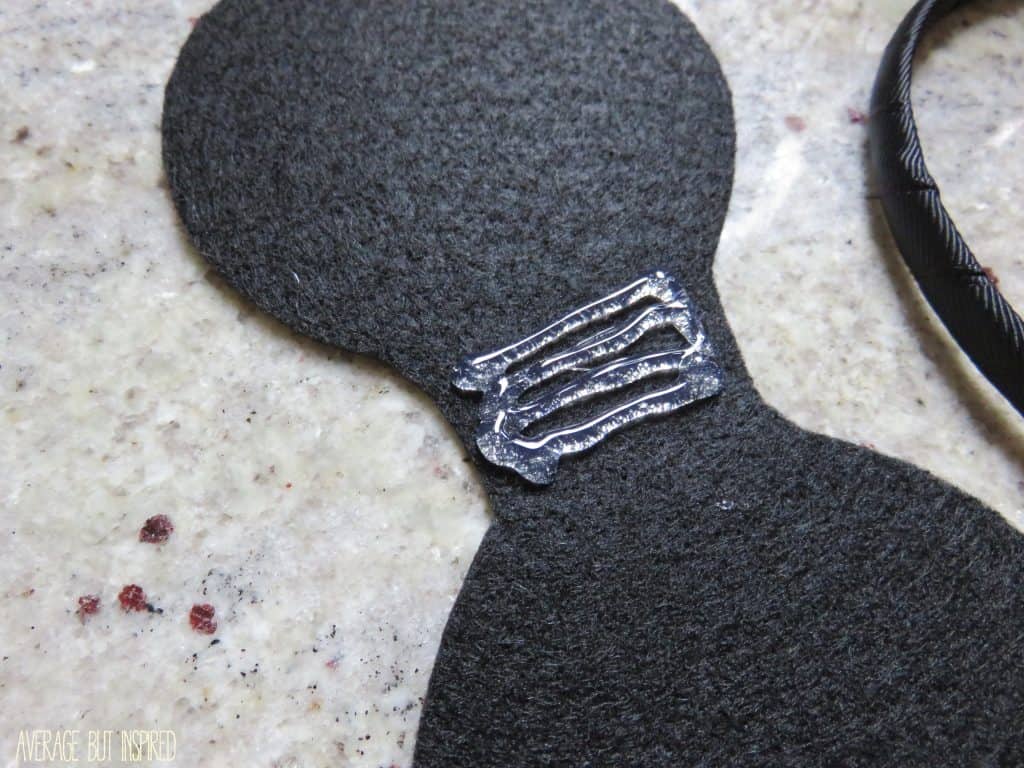 Next, I placed fabric glue all over the inside of one of the circles, and pressed the circles together to close them up. (While I used fabric glue for this part, hot glue should work just fine, too!)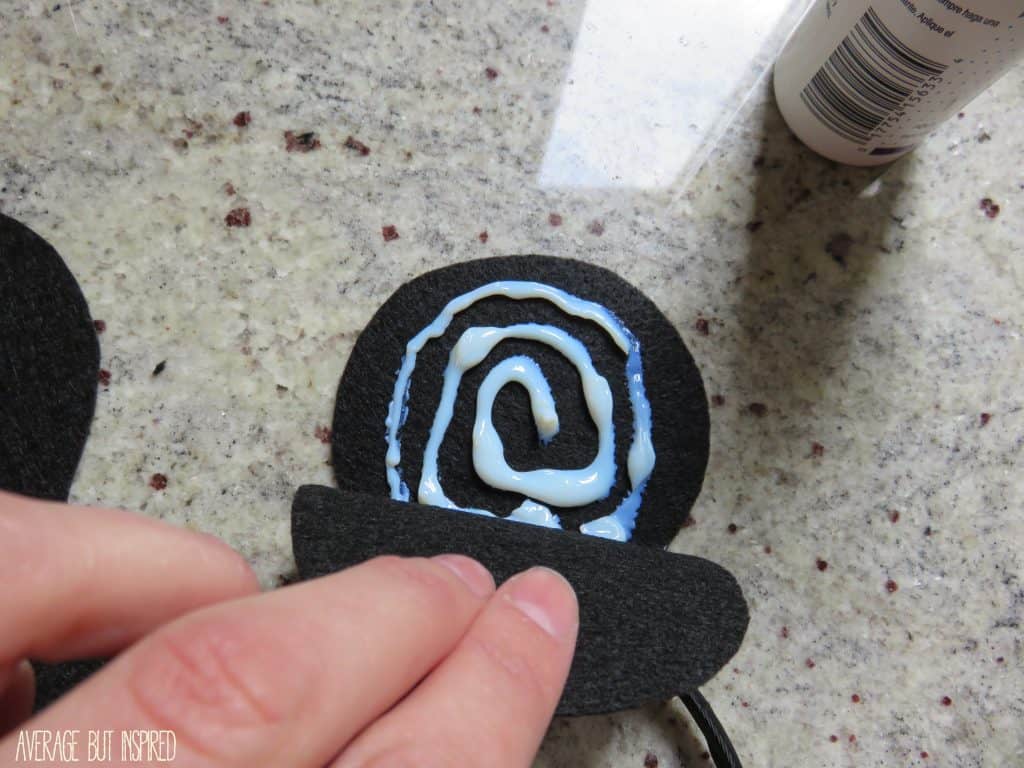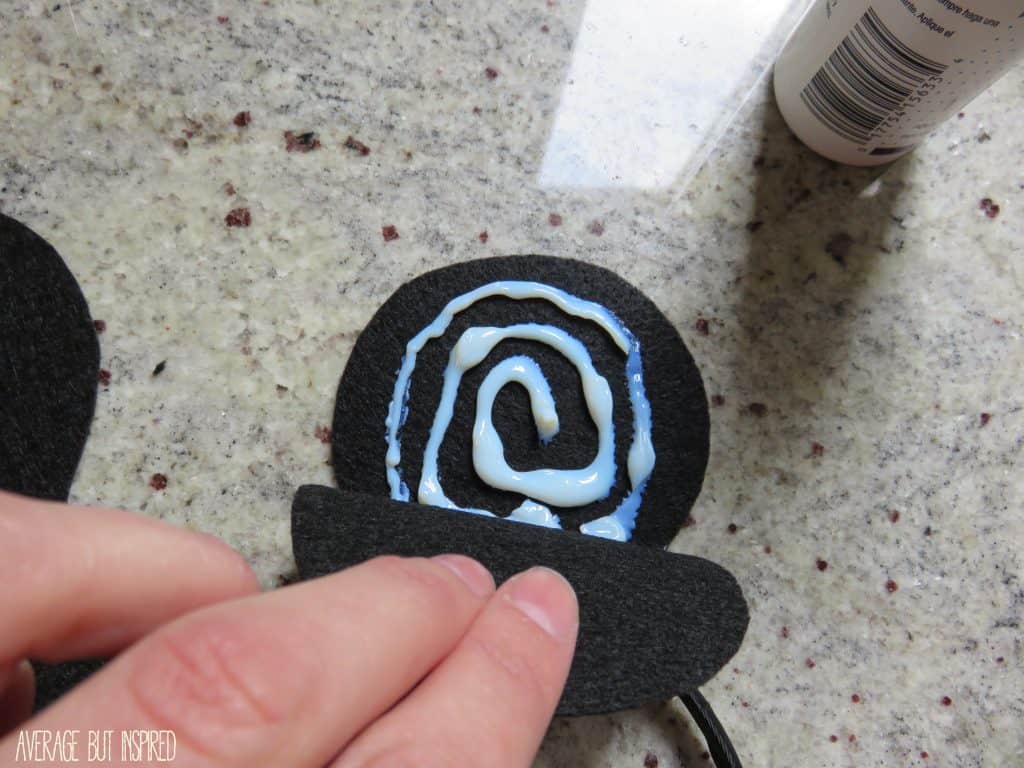 Now you're finished if you want Mickey ears! If you want Minnie ears, make a bow out of polka dotted ribbon and glue that to the middle of the headband.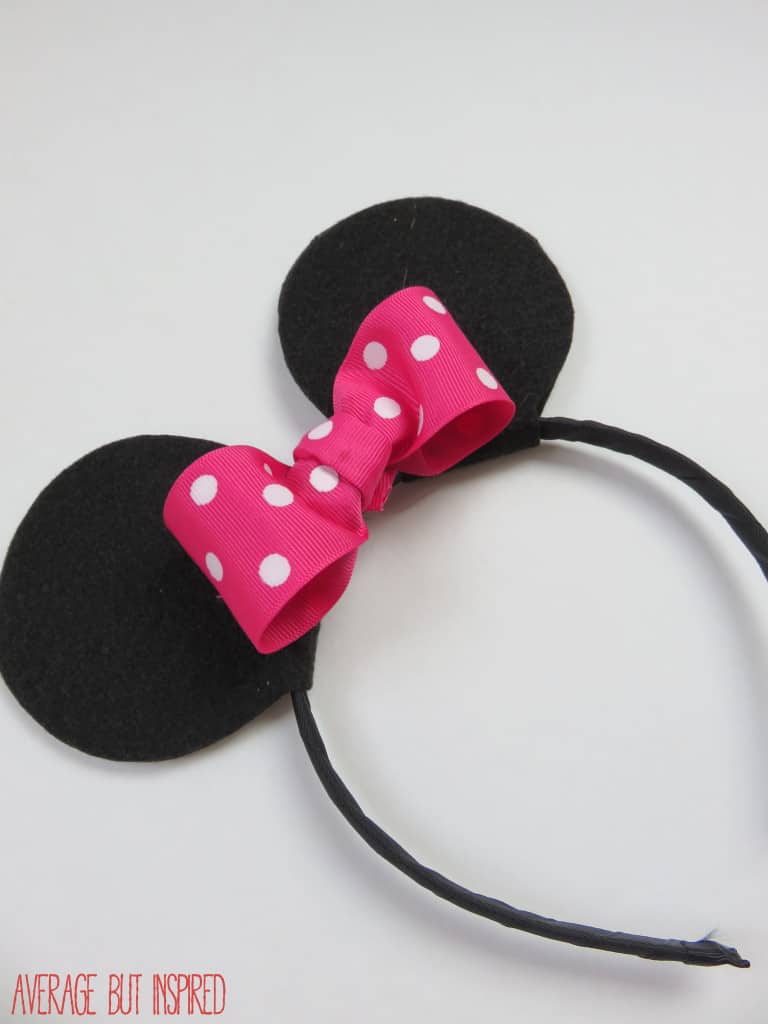 SUPER easy! And fast! And inexpensive! And . . . your kids will love them just like mine love theirs!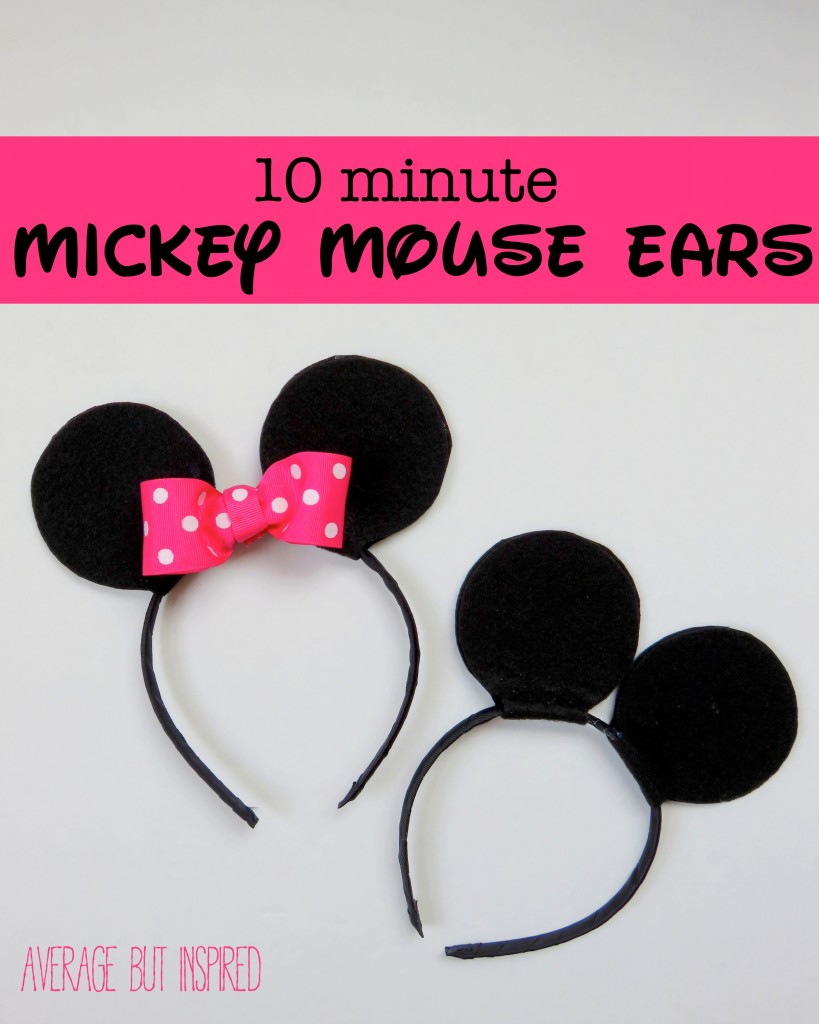 I am pretty darn proud of myself for figuring this out and for deciding to DIY their costumes this year.  I just hope it doesn't backfire . . . I guess we'll see come October 31!
Have you ever DIY'd a Halloween costume?  How did it turn out for you?
-Bre