Keeping art supplies on hand for whenever your kids are feeling creative is the best way to keep them busy.
But, if you don't have a good way to store and organize their art supplies, it can lead to more headaches than not.  So, why not make this DIY Kids Art Supply Storage Caddy?
It was super easy to transform some inexpensive dollar store containers into this fabulous craft supply storage solution!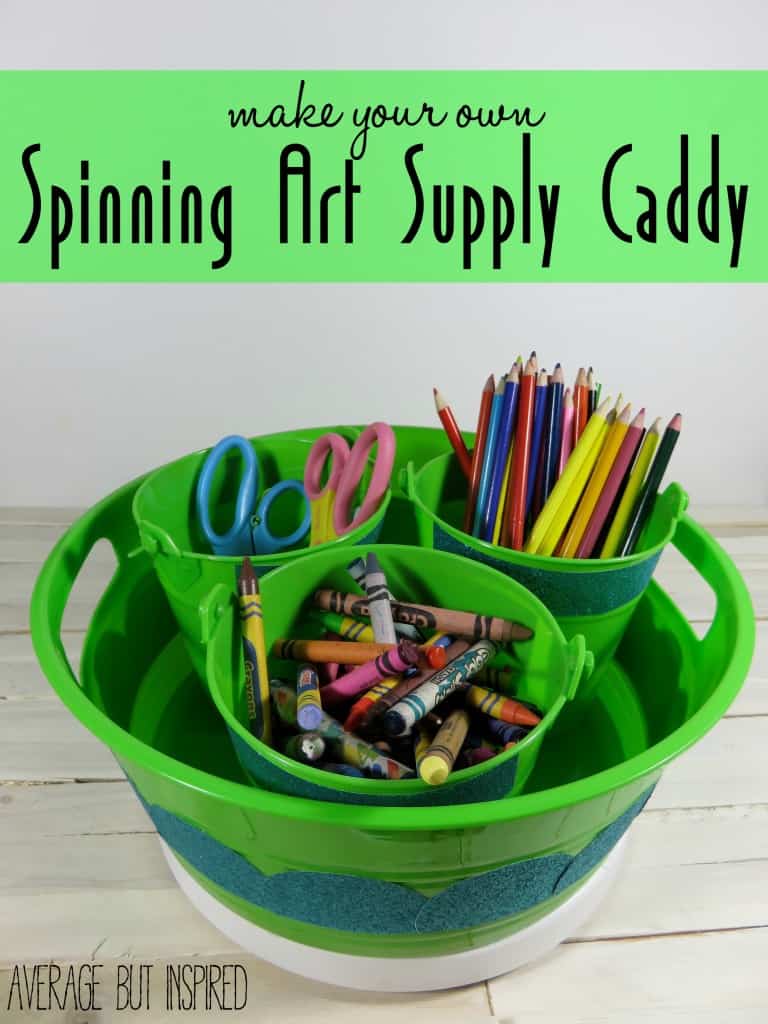 Supplies Used to Create a DIY Kids Art Supply Storage Caddy
Here are the supplies I used to create this DIY art storage caddy.  Some of these links are affiliate links.  To learn more, please read my disclosure policy.
Wide base plastic bucket
Small plastic buckets
Velcro or hook and loop dots
Optional: glitter tape and circle craft punch
How to Make a Spinning Art Supply Caddy
I started with a circular plastic container and small plastic buckets that I found at Dollar Tree.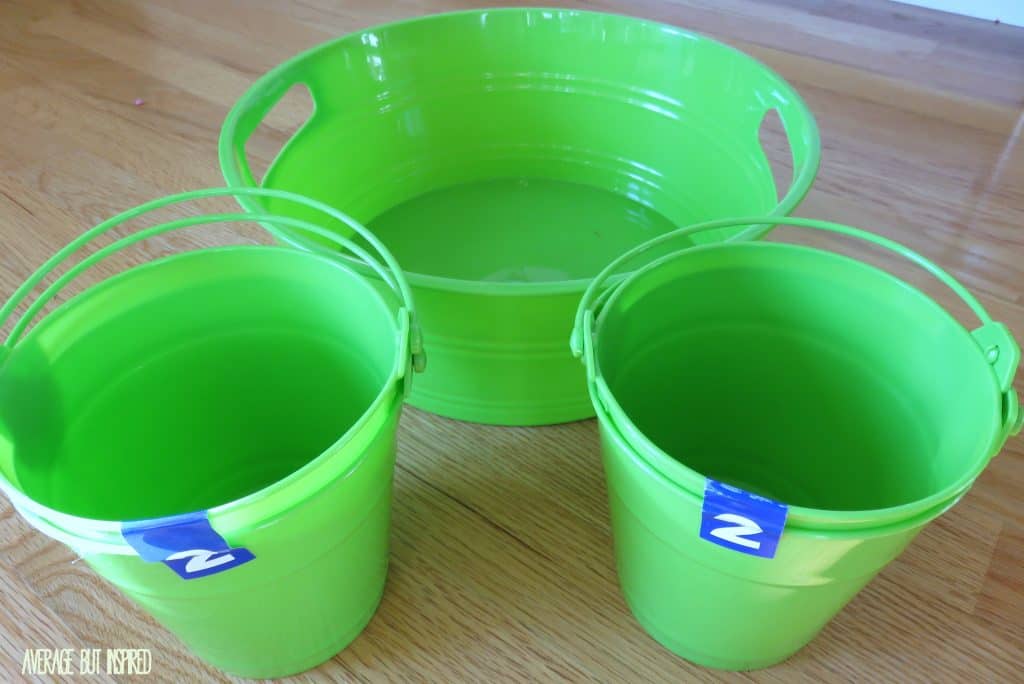 I thought about painting the container and buckets because this shocking green color is not my favorite, but decided against it because my kids will likely draw all over this caddy anyway.
So instead of painting, I opted for a quicker method of beautification with some super sparkly glitter tape that I found at Michaels.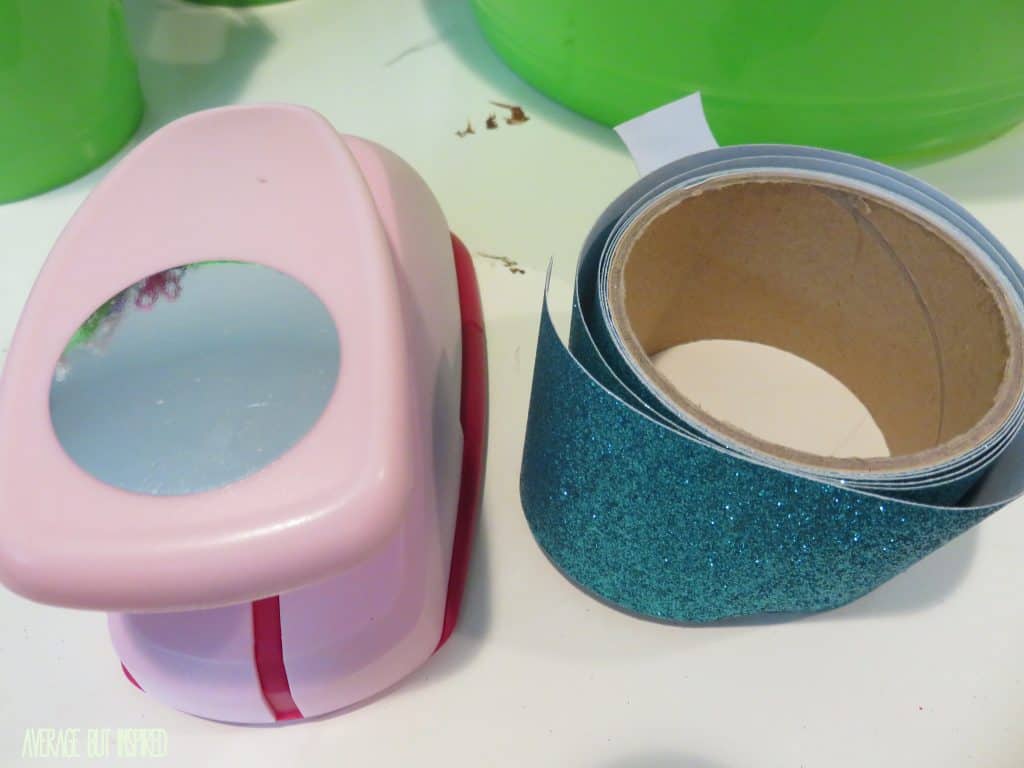 I took my large circle craft punch and punched semi-circles out of the glitter tape.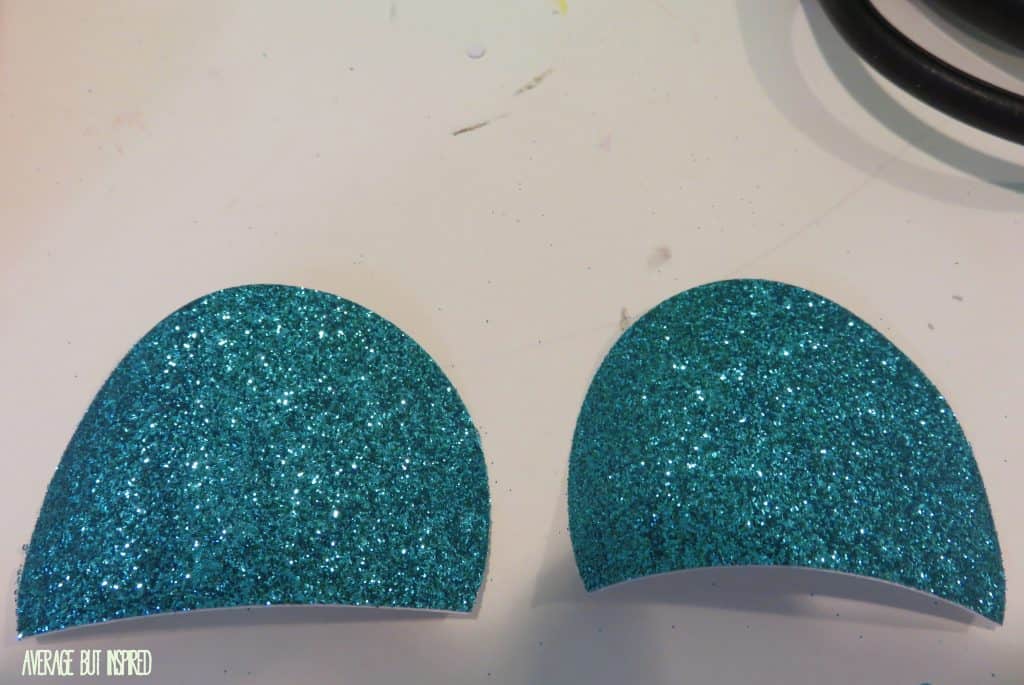 I then placed the semi-circles around the plastic bin to give a glittery scallop effect.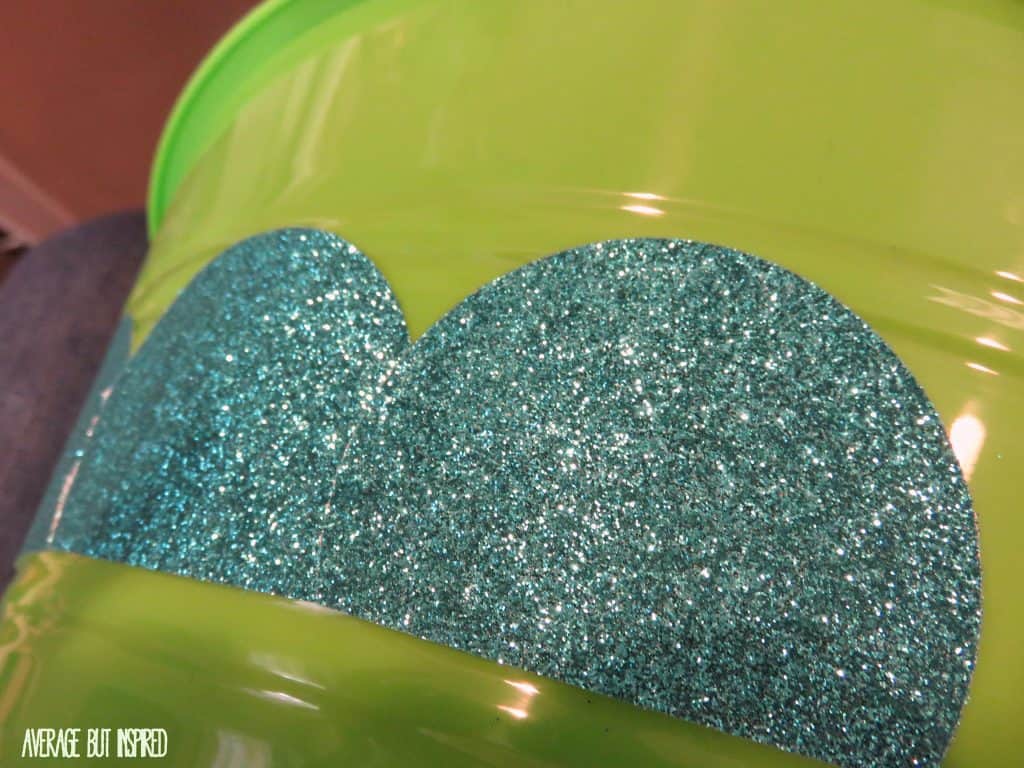 After the beautification was complete, I grabbed a turntable or lazy susan that I found at Target.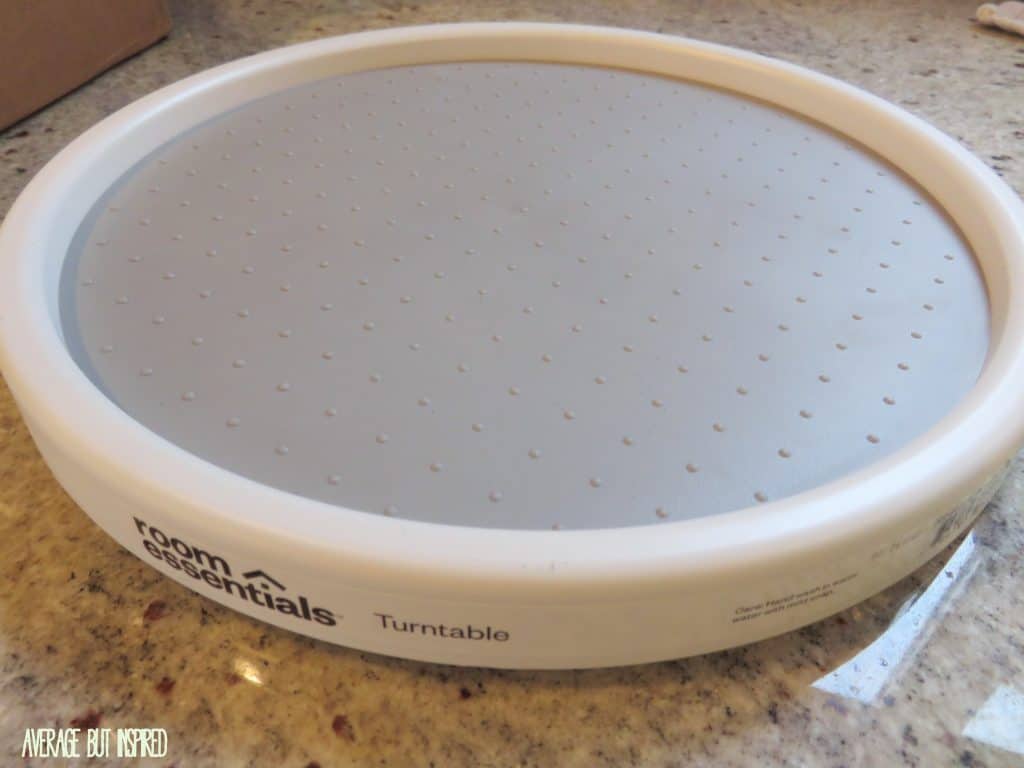 I stuck some Velcro around the top of the turntable so that I could affix it to the bottom of the plastic bin.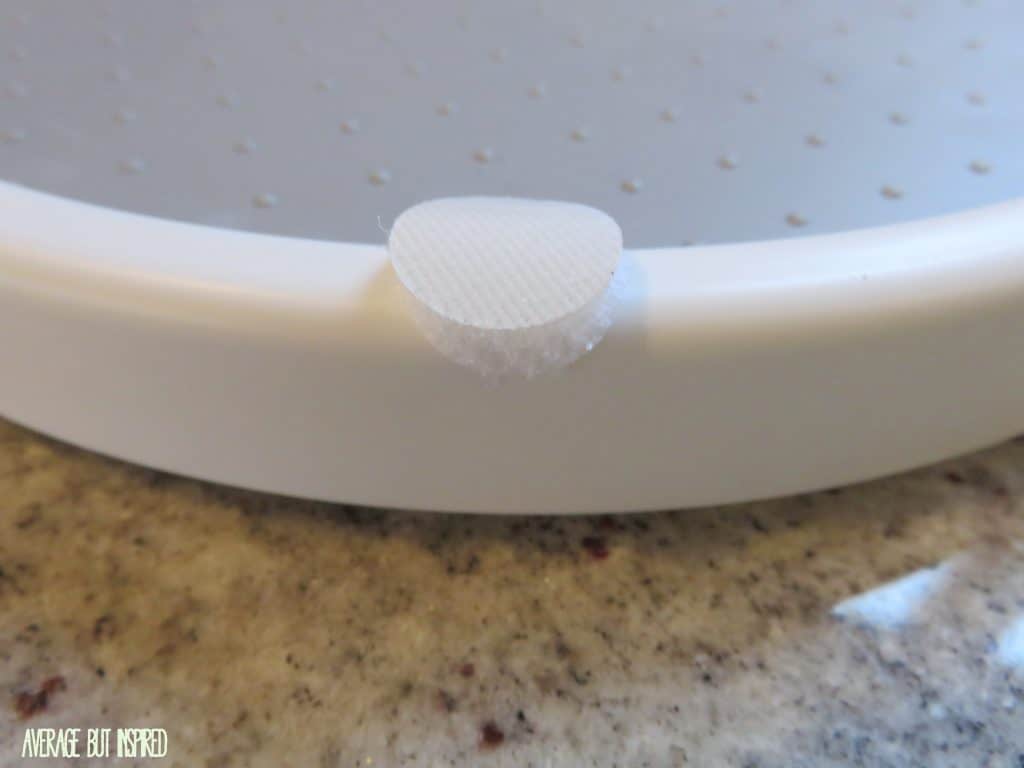 I wanted to be able to remove the turntable if necessary, so that's why I chose to use Velcro instead of glue.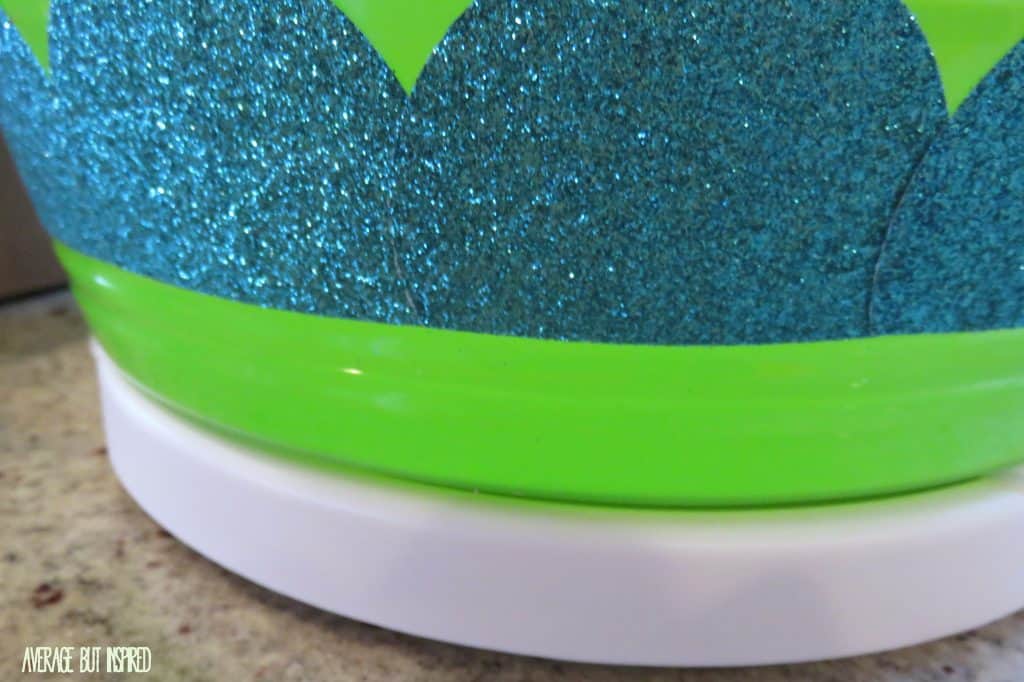 That's it.  So easy.
And no joke, this thing has made afternoon craft time so much easier for my kids! Instead of launching supplies at one another from across the table, they just spin their art supply storage caddy to get what they want.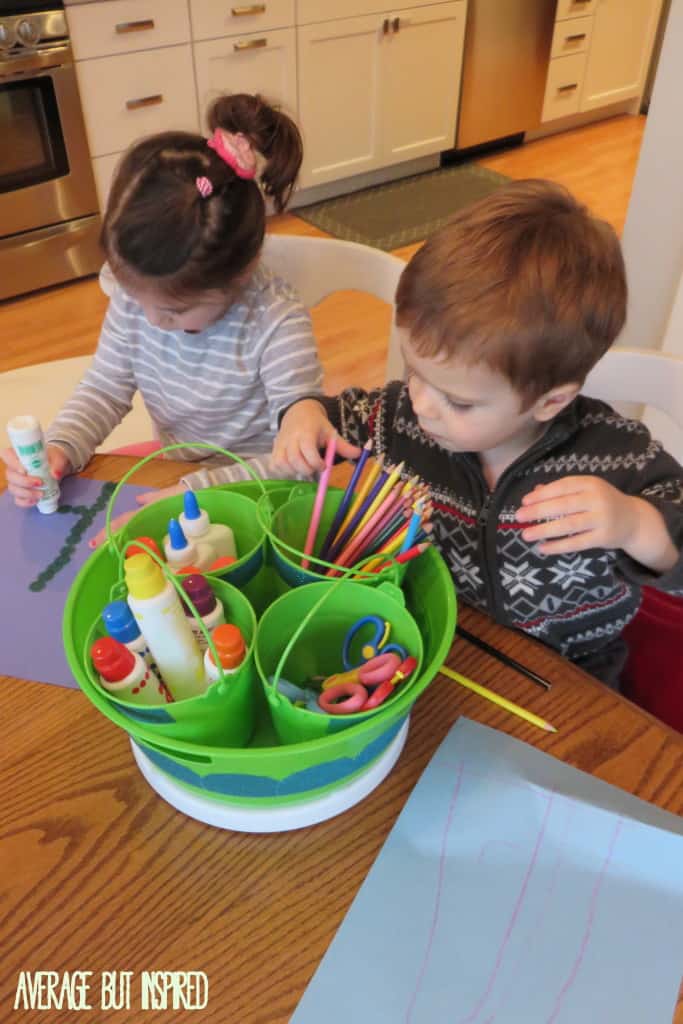 It also makes for a fun toy in and of itself.  🙂  
I love this simple little art supply storage idea!  If you do, too, please pin it to share!  And then, visit my post on how to create a DIY Pegboard for Kids Creation Station!