It's really strange but some of my most creative ideas come to me right as I'm falling asleep or randomly in the middle of the night. This is one of those ideas – making a DIY placemat clutch purse!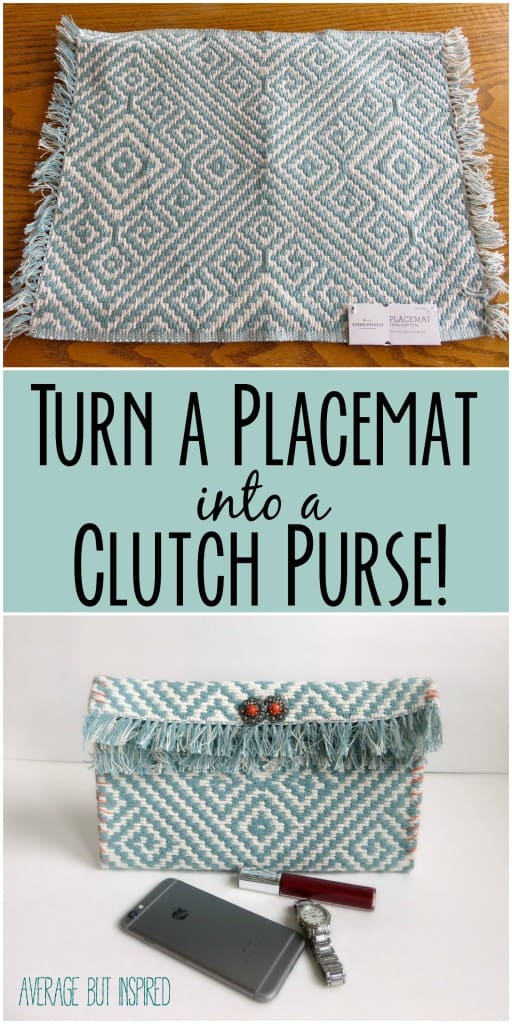 I have NO idea why I thought of this. Maybe it's because I go out to the clubs all the time and am in constant need of cute clutch purses. (Um . . . no.)
Maybe it's because I'm totally in tune with the fashion trends. (Womp womp.)
Maybe it's because my brain is strange. (Ding Ding Ding – we have a winner!)
Regardless of the reasoning behind the clutch, I'm pleasantly surprised with how cute it turned out! Bonus was that it really did not take long to make!
Supplies Needed for a DIY Placemat Clutch Purse
This post contains affiliate links. To read my full disclosure policy, please click here.
Placemat
Embroidery floss
Buttons or other embellishments
How to Make a Placemat Purse
First, determine how wide you want your clutch to be. I thought that it would be too wide if I simply folded the placemat in half. I turned the placemat to be vertical on the table and then folded the left and right sides inward about one inch. I pinned those and ironed them down.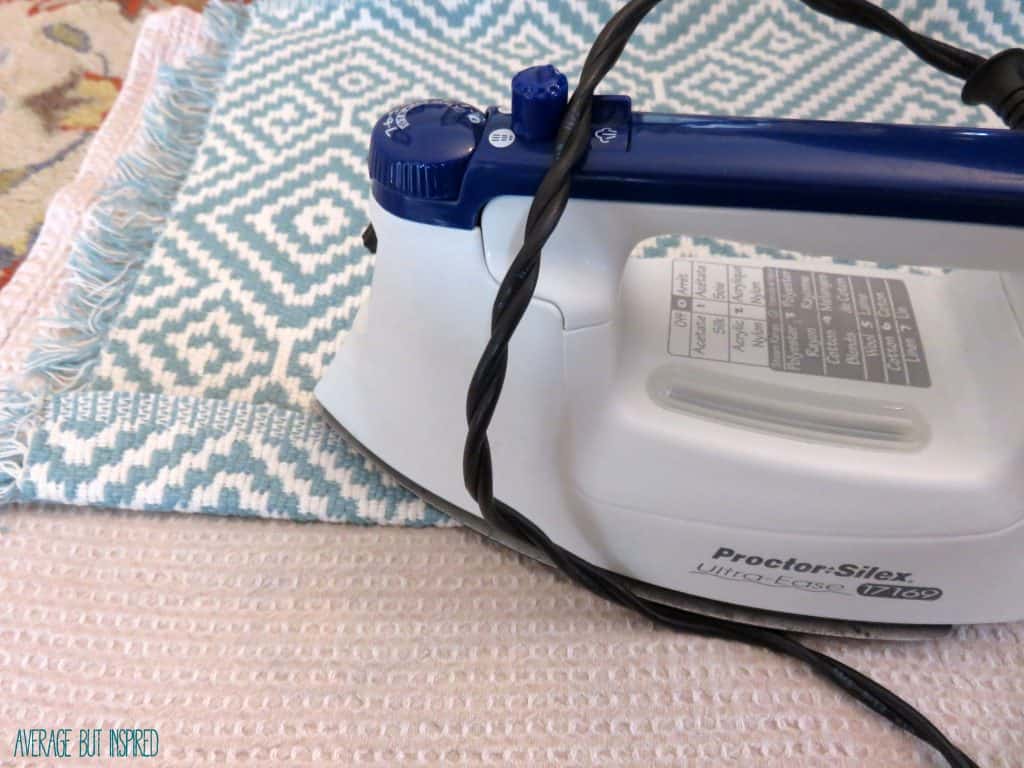 Once the sides were ironed, I folded the placemat in half, horizontally, with the ironed sides facing in. Then I began to sew those seams shut along the edges.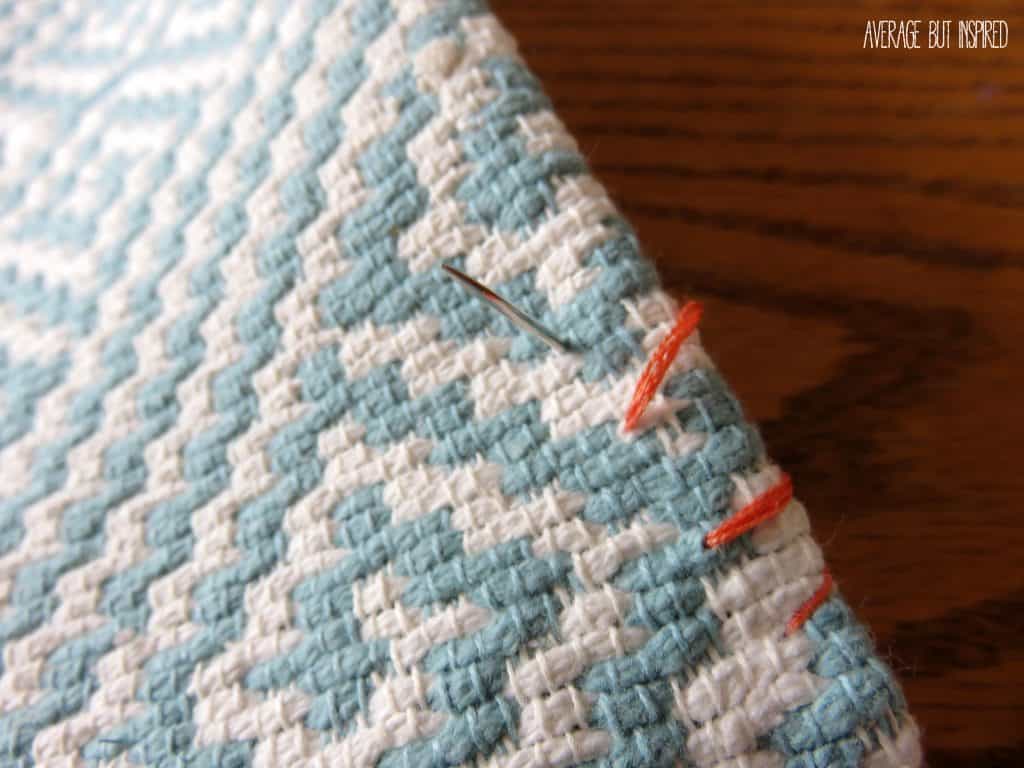 I sewed about two-thirds of the way up. Once I reached that point, I only sewed the bottom layer of the placemat. The top layer was left untouched. (I hope this description makes sense. . . )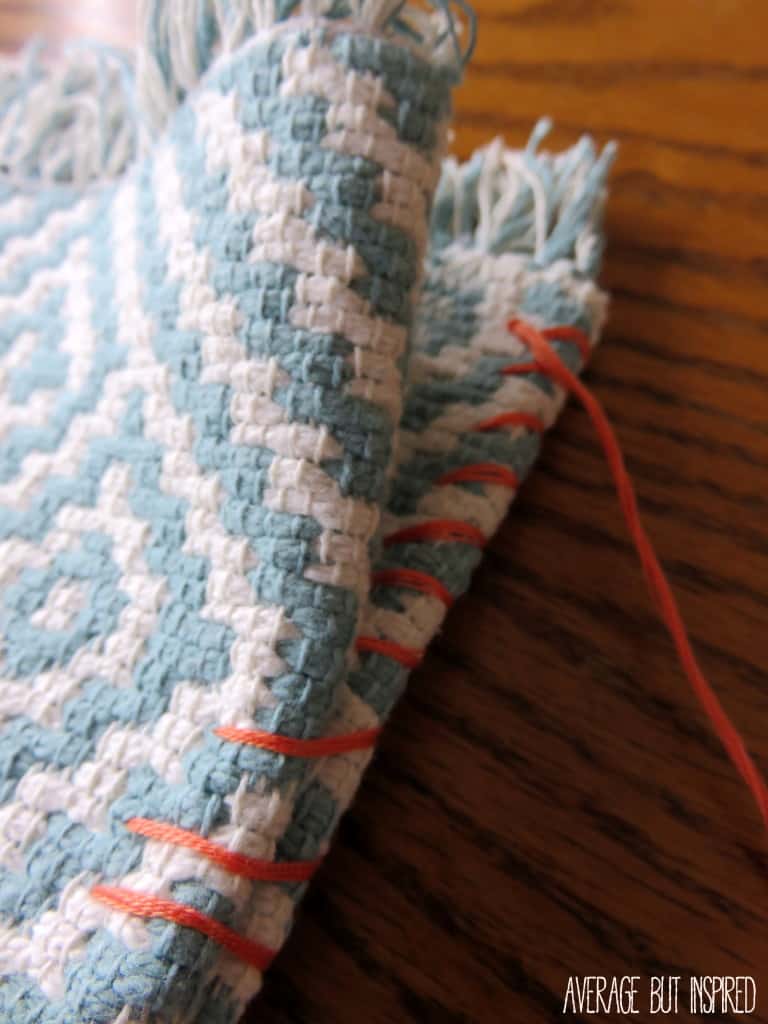 Next I folded the top layer of the placemat over, facing outward, and ironed it. I then sewed it down, using my embroidery floss again.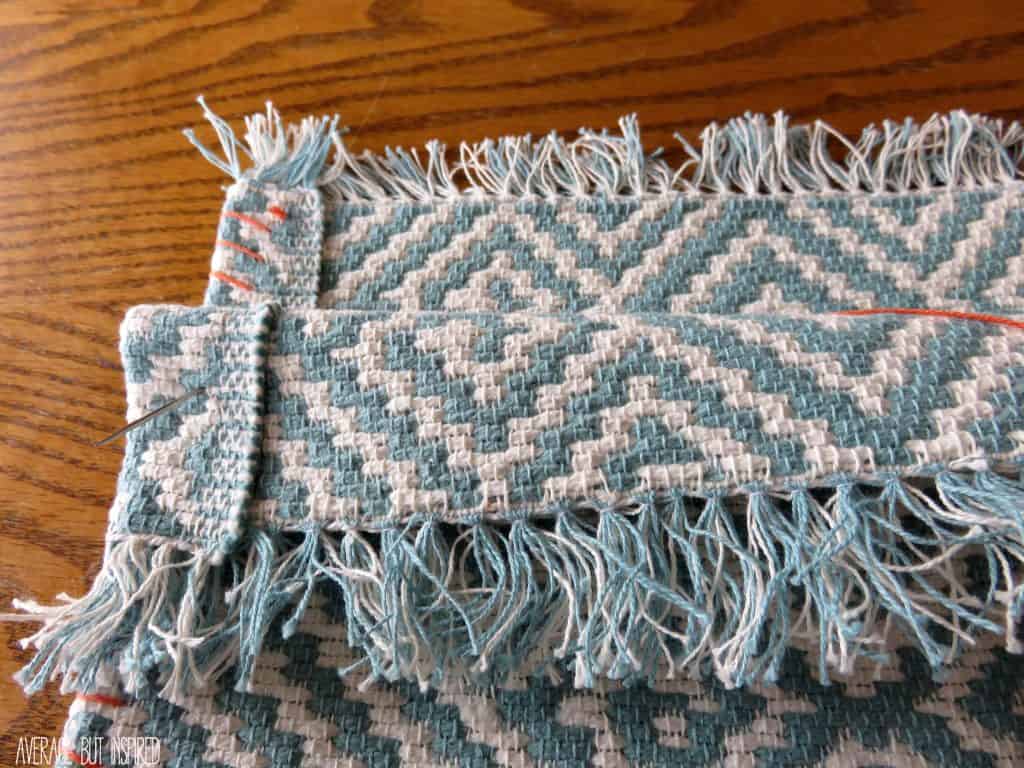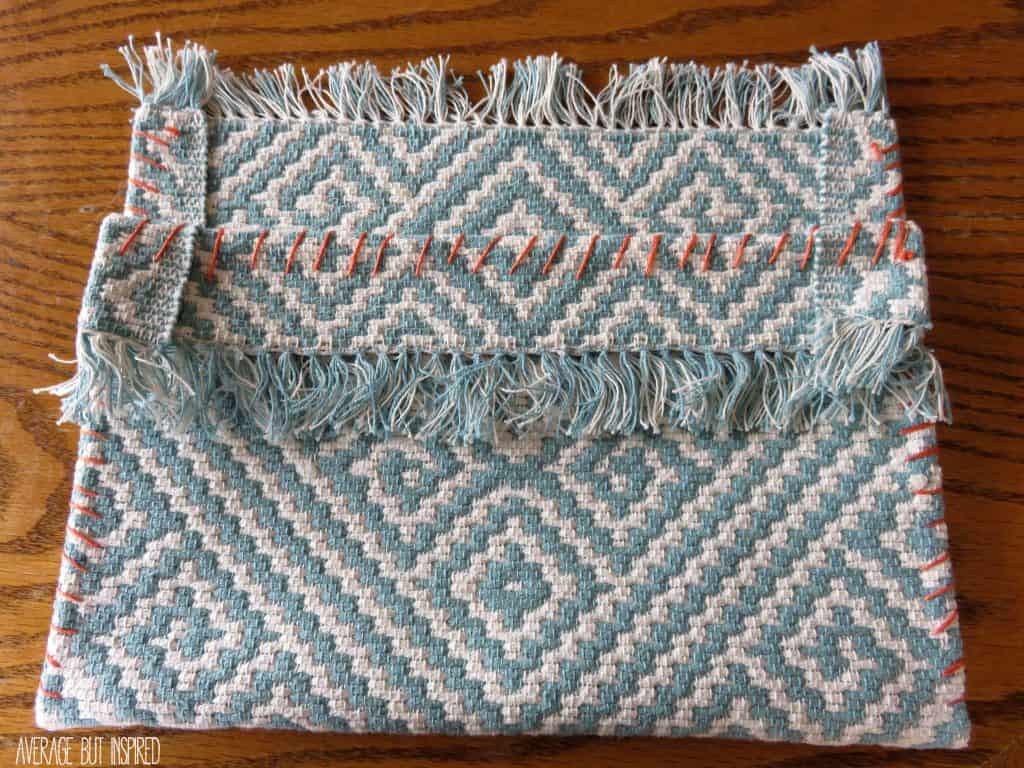 Then I glued Velcro to both of the flaps. I think I was a little aggressive in my Velcro application. I definitely did not need to use that huge strip on the bottom flap . . . I think those little Velcro dots would have been sufficient. What can I say? I love Velcro?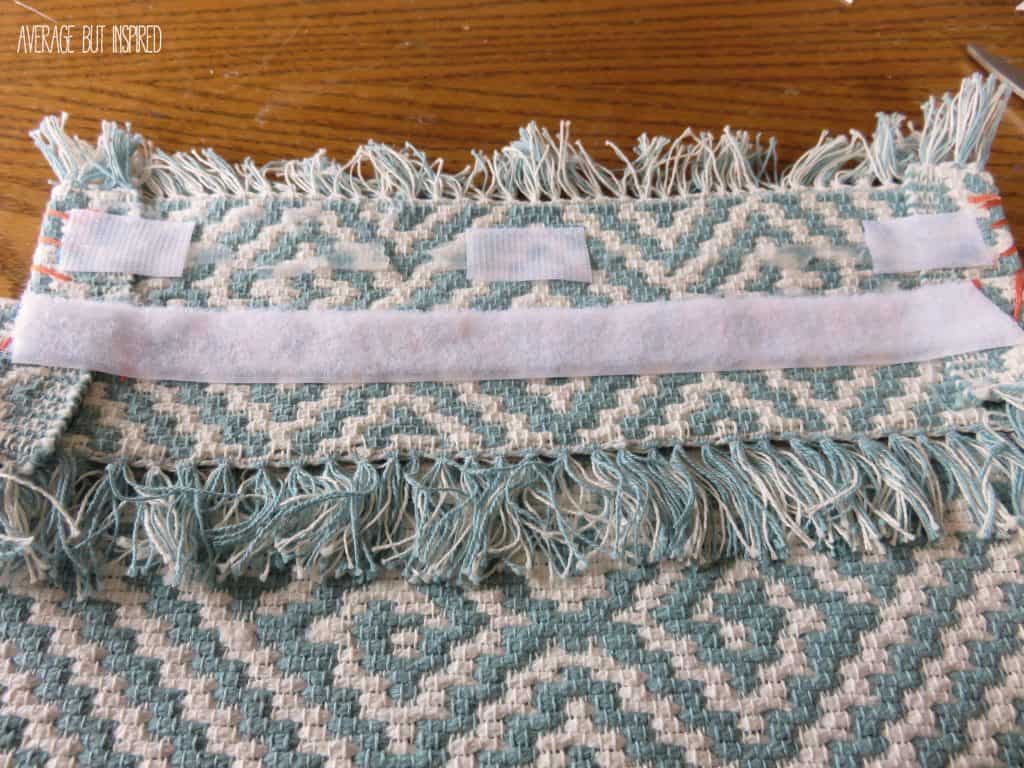 Finally, I sewed on some cute little buttons for a fun dose of the blingety bling.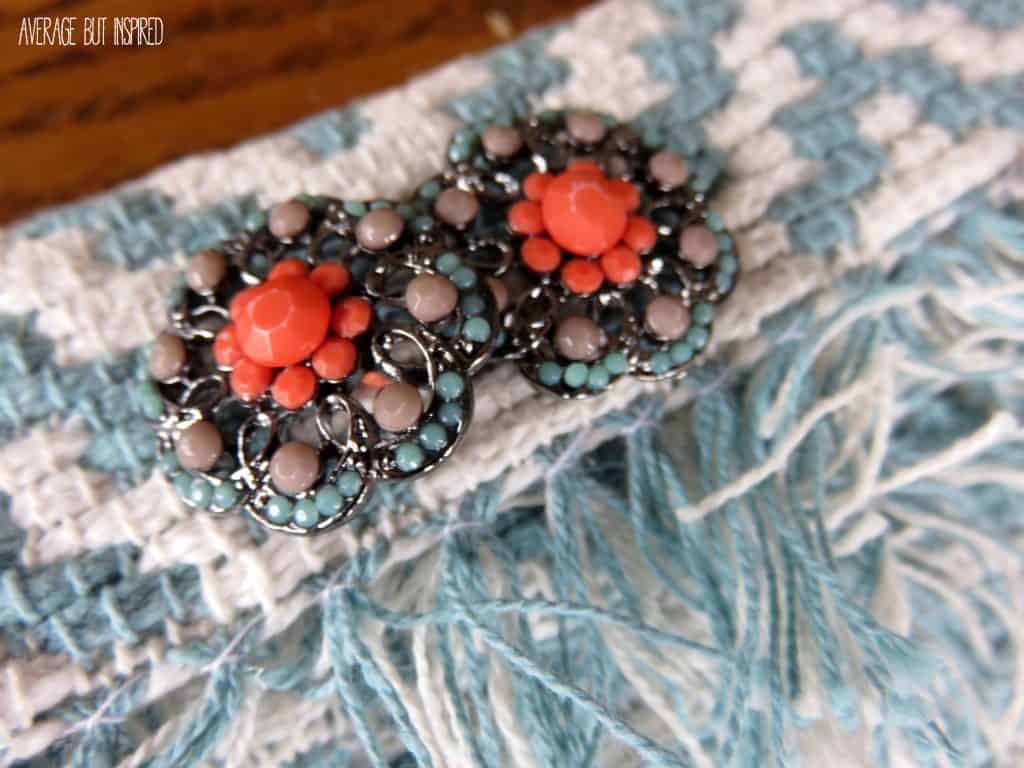 Cute, right?!
I kind of need to go out so I can use this. . . .it's not exactly practical for the playground with my kiddos.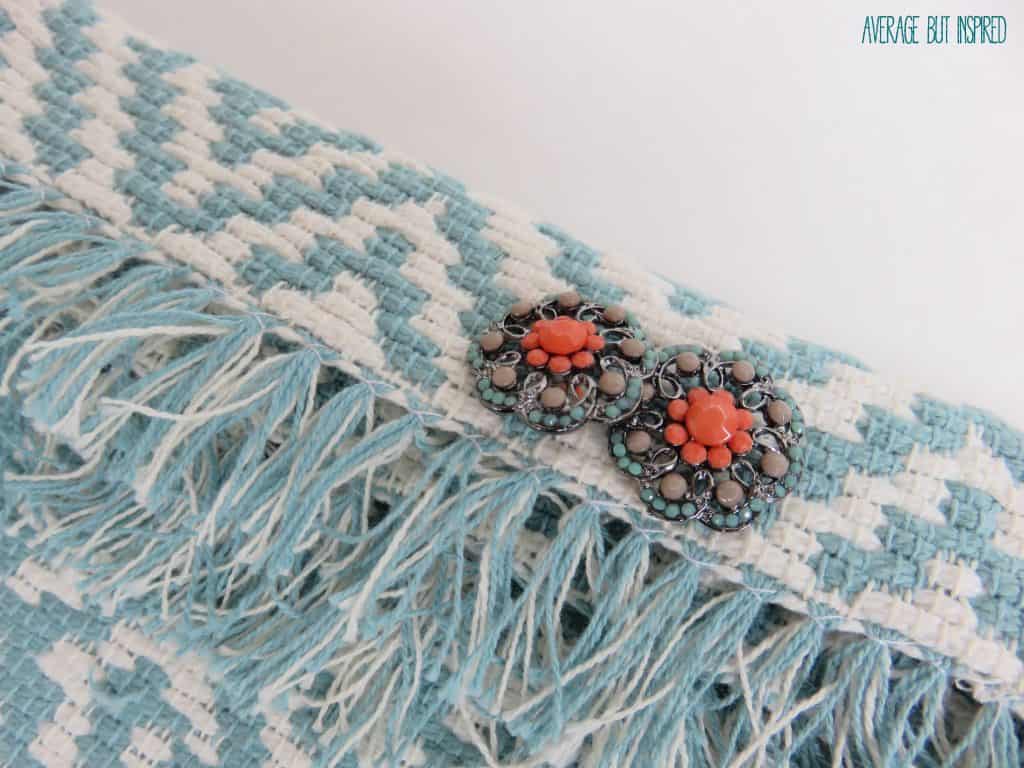 So what do you think? Would you try and pass off a DIY placemat clutch as a purse?

– Bre