Slowly but surely I've been working on my little guy's "big boy" bedroom makeover. (Emphasis on the "slowly.") And that's left my little girl feeling, well, a bit jealous.
"Uh, mommy, why are you ALWAYS making things for his room. You never make ANYTHING for me. EVER."
Whatever, drama queen. The truth is that almost every piece of decor in her bedroom is something that I made – while pregnant and working full-time, which totally earns me bonus points. But anyway, since she was convinced that she was a neglected child, I decided to fix up a hand-me-down bench just for her, and in a way that probably only a five-year-old could love – in pink and covered in butterflies.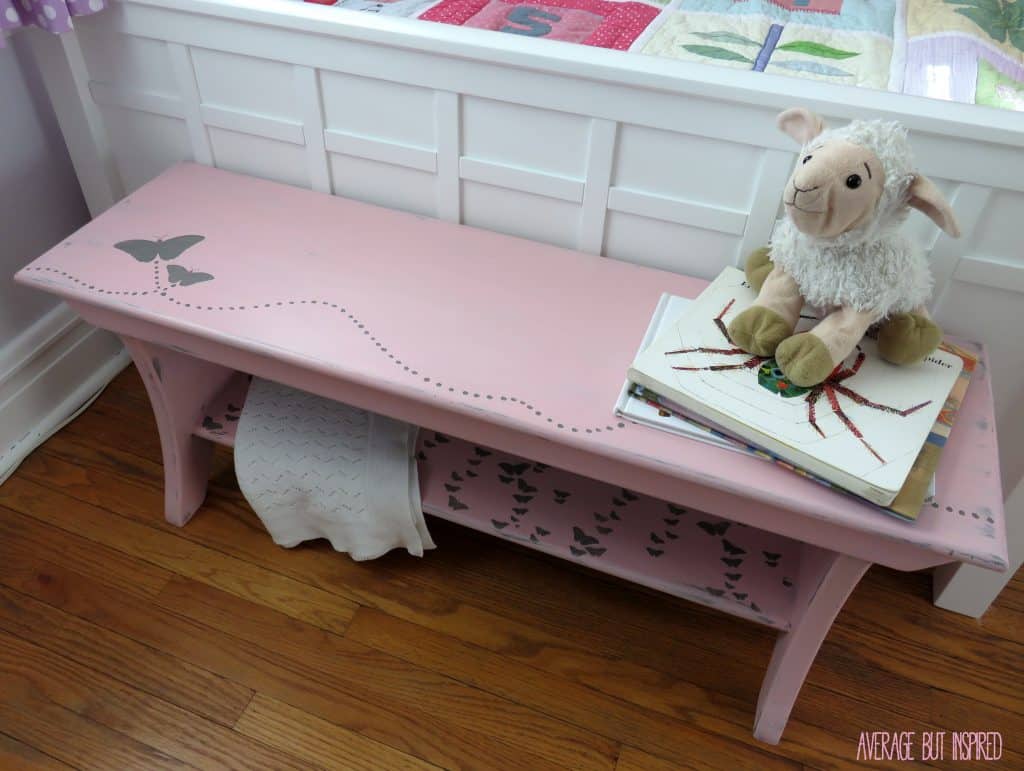 This is the bench as it came to me from my mother. In all honesty, I really liked it as it was, but I had nowhere to put it in its "before" form. I decided it was better to repaint it and keep it than to give it away.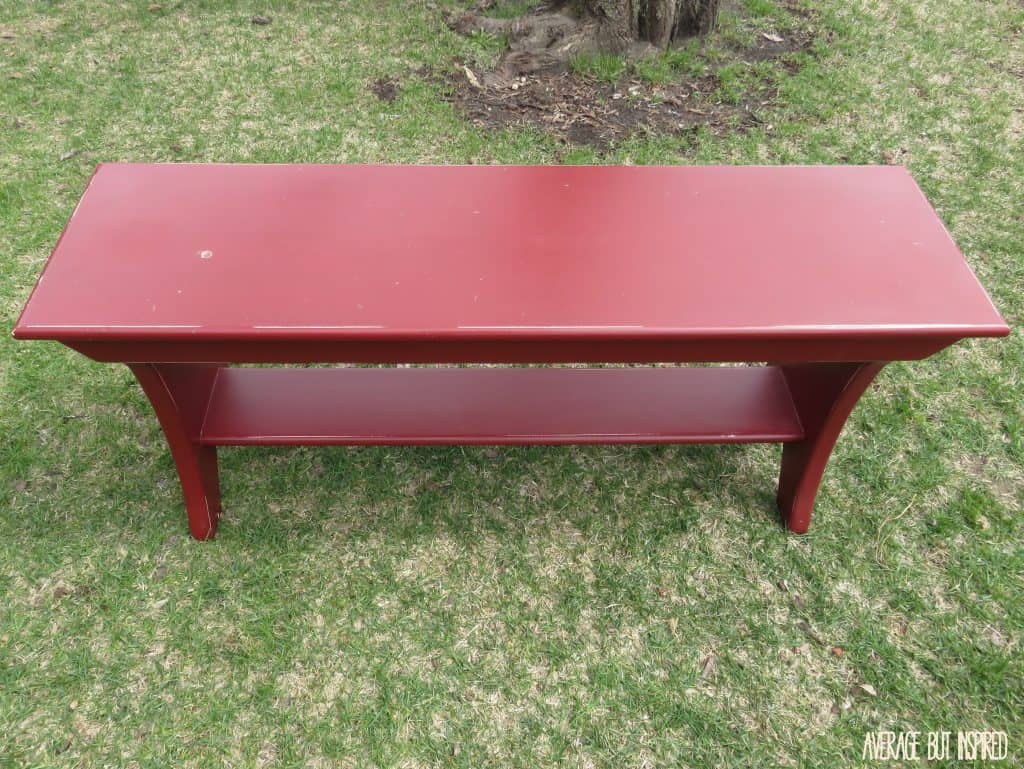 So I started by painting the entire bench with one coat of Country Chic Paint in Cobblestone.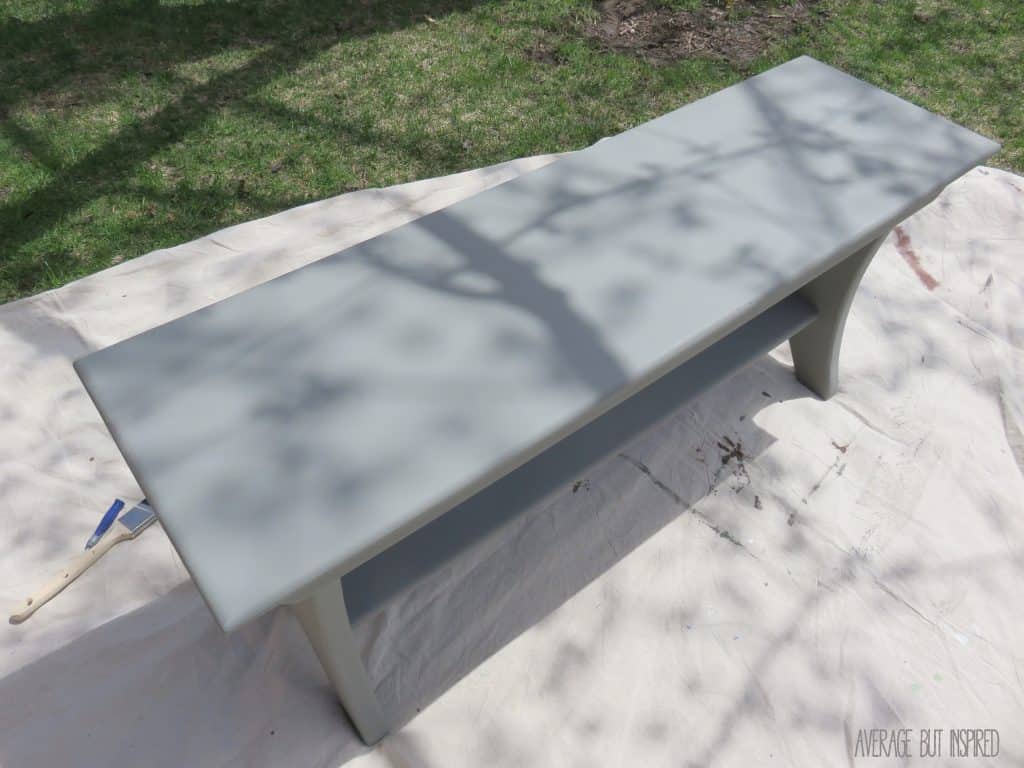 Next, I applied two brushy layers of Country Chic Paint in Vintage Cupcake. I wanted some of the gray to peek through even before sanding.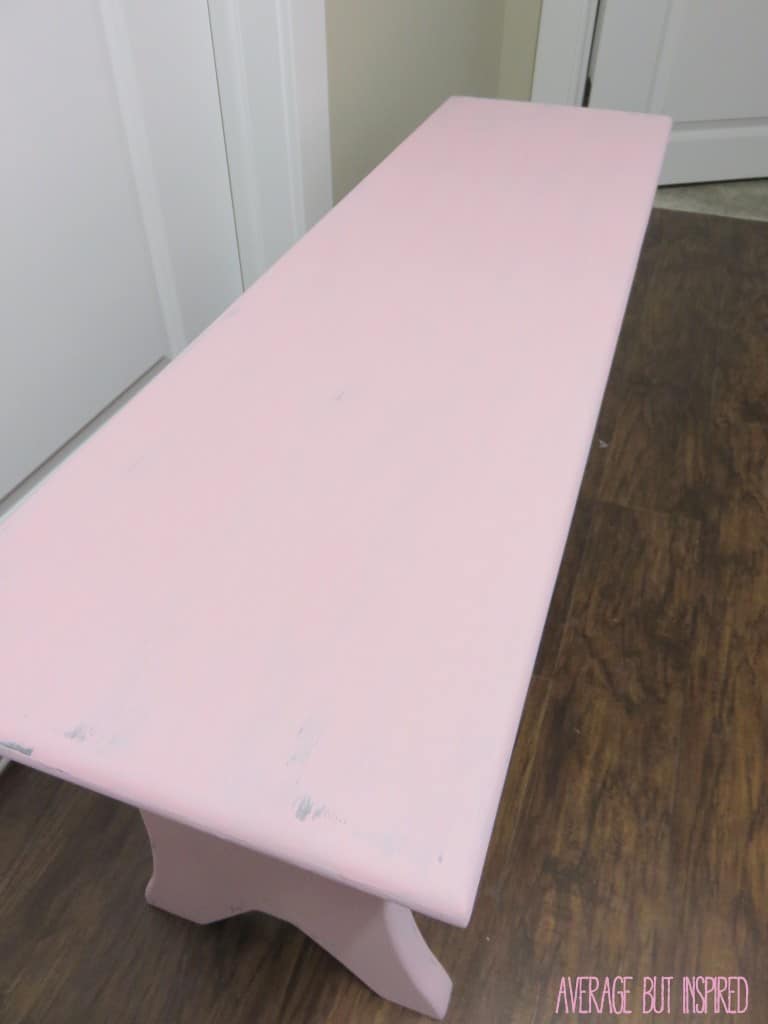 Then I used my Silhouette machine to cut some butterfly stencils with Contact Paper. I applied those babies and got to work! (Sidetone: it's super tricky to hold a stencil brush in one hand and photograph said hand with the other.)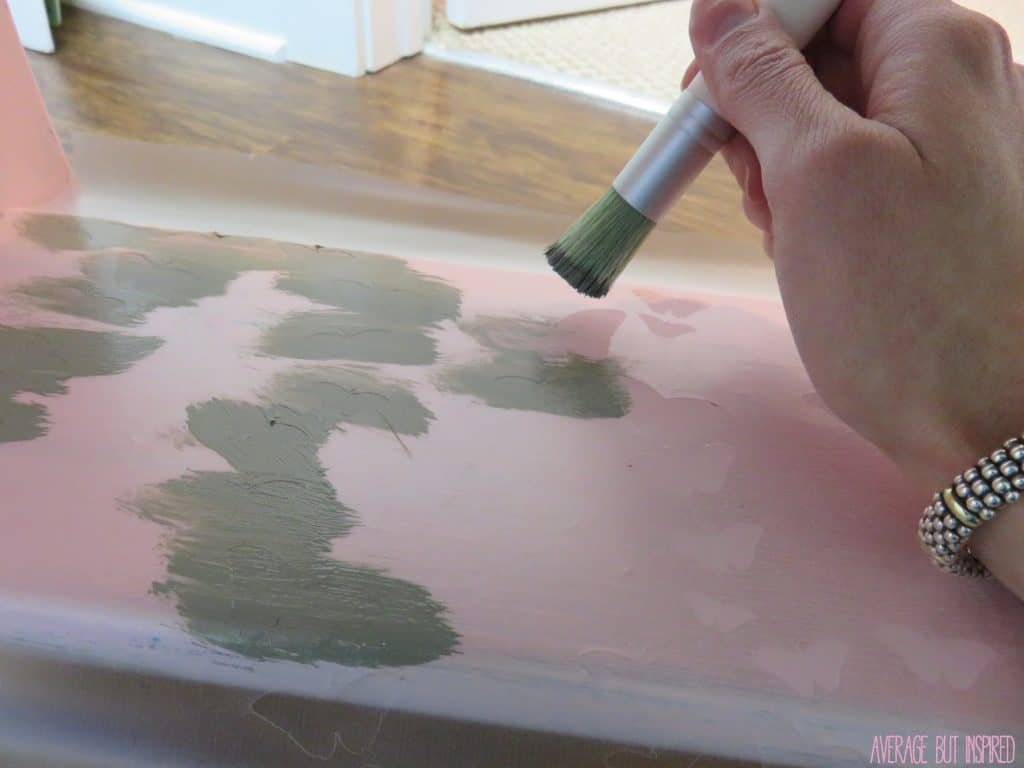 After everything dried, I sanded to distress the piece and then sealed it with finishing wax. But the absolute BEST thing was when I applied a layer of Country Chic Paint's Pearl Wax to the top of the bench. Let me just say that I am OBSESSED with this stuff; it leaves the most gorgeous and subtle shimmer. I pretty much wanted to douse myself in it.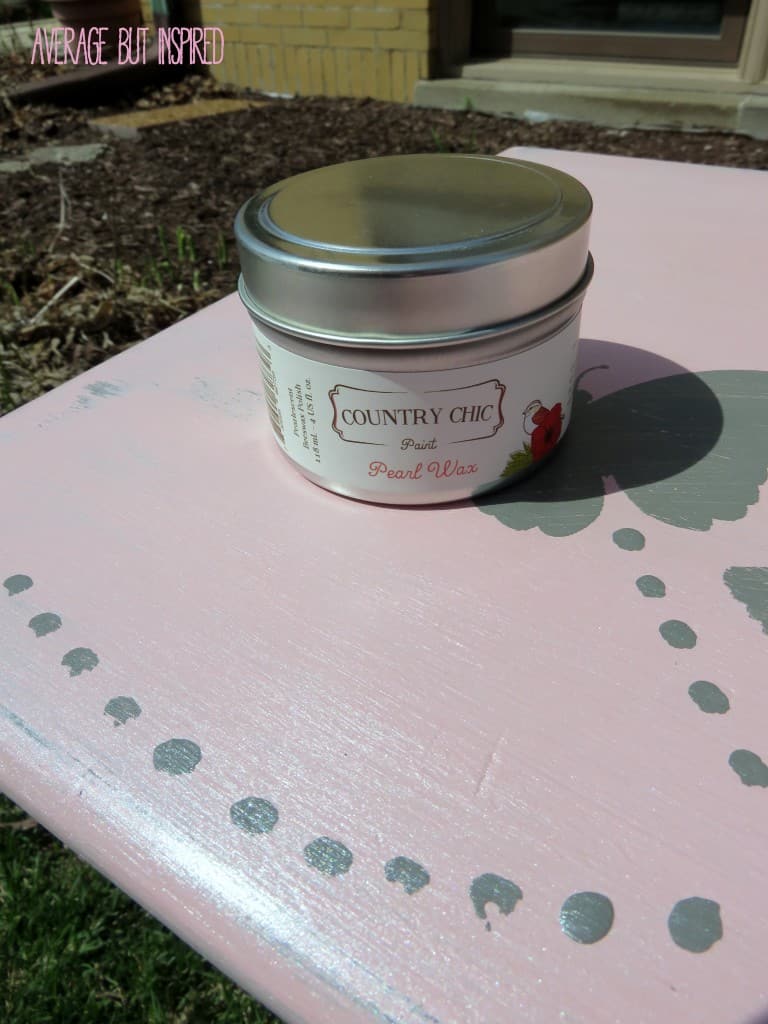 My daughter is thrilled to have this special piece of furniture in her room.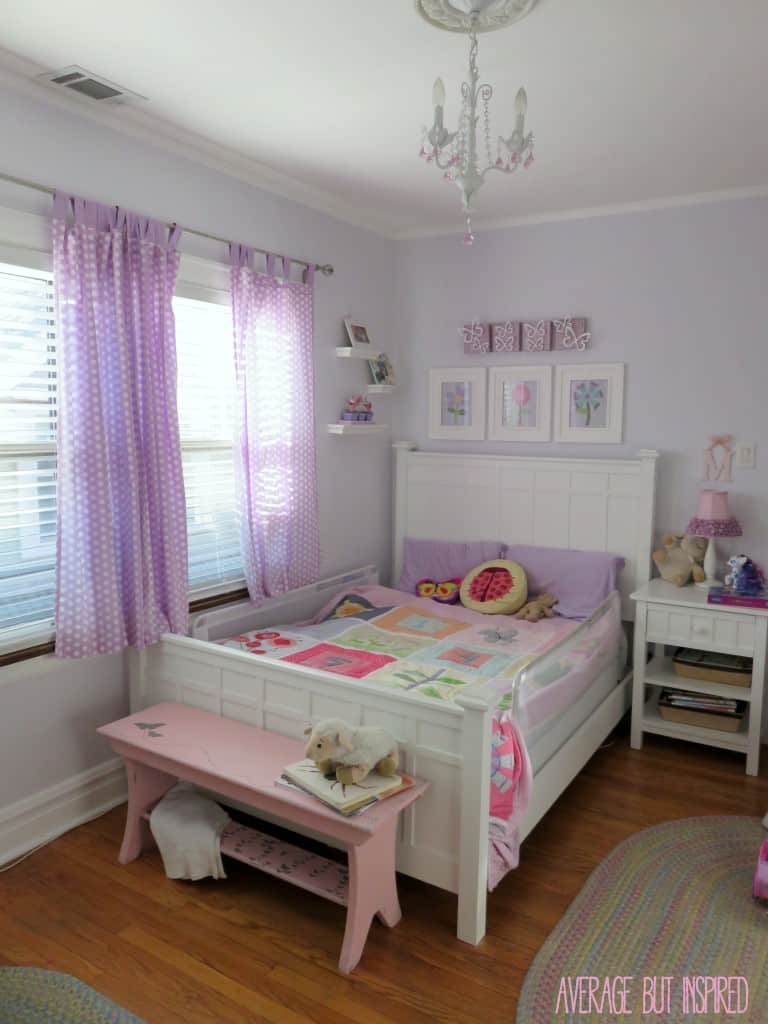 It really is the perfect addition to her space with its pretty color and sweet charm!
Oh, and say "hi" to her most favorite "lovie." She insisted that Lambie make an appearance in this photo shoot.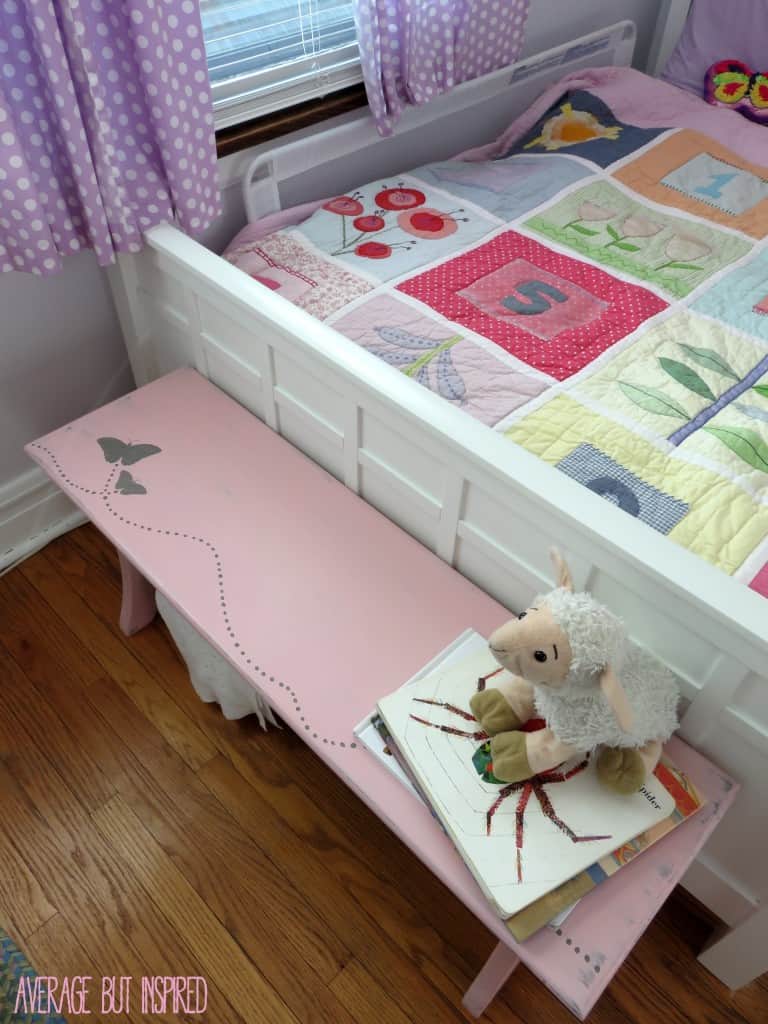 – Bre