Thank you to DecoArt, Inc. for sponsoring this post.  The project and opinions are all my own.
Whew.  It's been so long since I've posted that I honestly could not even remember the web address for the site I use to write these posts.  Or my username and password, for that matter.  Thank goodness I had that written down in one of the gazillion lists I keep.  (There is a method to my madness!)
Anyway, as some of you reading this post know, I took a blogging break for the past month to be in Wisconsin with my family because my father was extremely ill and battling brain cancer.  Sadly, he passed away on June 5.  I will forever be grateful that I got to spend so much time with him during his last few days, and that upon his passing he was surrounded by some of the people who loved him most.  I know he's in a better place now — no longer suffering from the effects of the wretched disease that took so much from him — but I can't help but feel sad because I know I can't call him for a quick chat anymore or see him whenever I want.  I hope the weight of that feeling will lessen with time.
Upon my dad's passing, I debated whether or not to return to blogging.  Writing about craft projects and home decor seemed so inconsequential and, in a way, foolish.  But, after some time and introspection, I realized that I truly missed it.  And in not blogging, I felt like I was missing a part of myself.  So I decided to give it a try again and see what happens.
My dad always loved celebrating any of the holidays, so I feel like this patriotic embroidery hoop wreath that I created for DecoArt is a good project to get my blogging wheels turning again.  It's happy and festive, which I know my dad would want me to be again, too.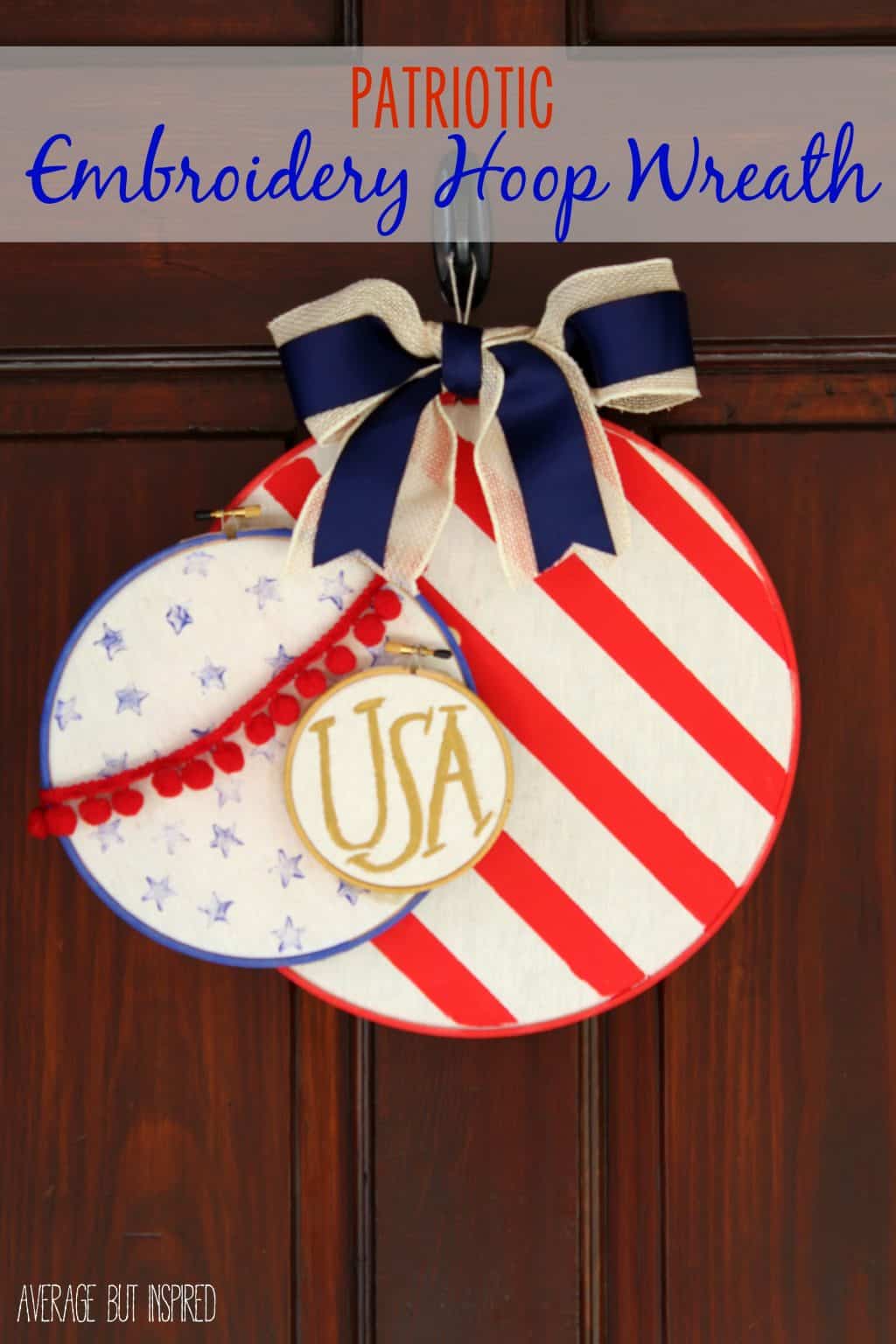 You can find the step-by-step instructions and photos on how to put this patriotic embroidery hoop wreath together right here on DecoArt's website.  I wrote the tutorial, so if you have any questions you can leave them right in the comment box of this post!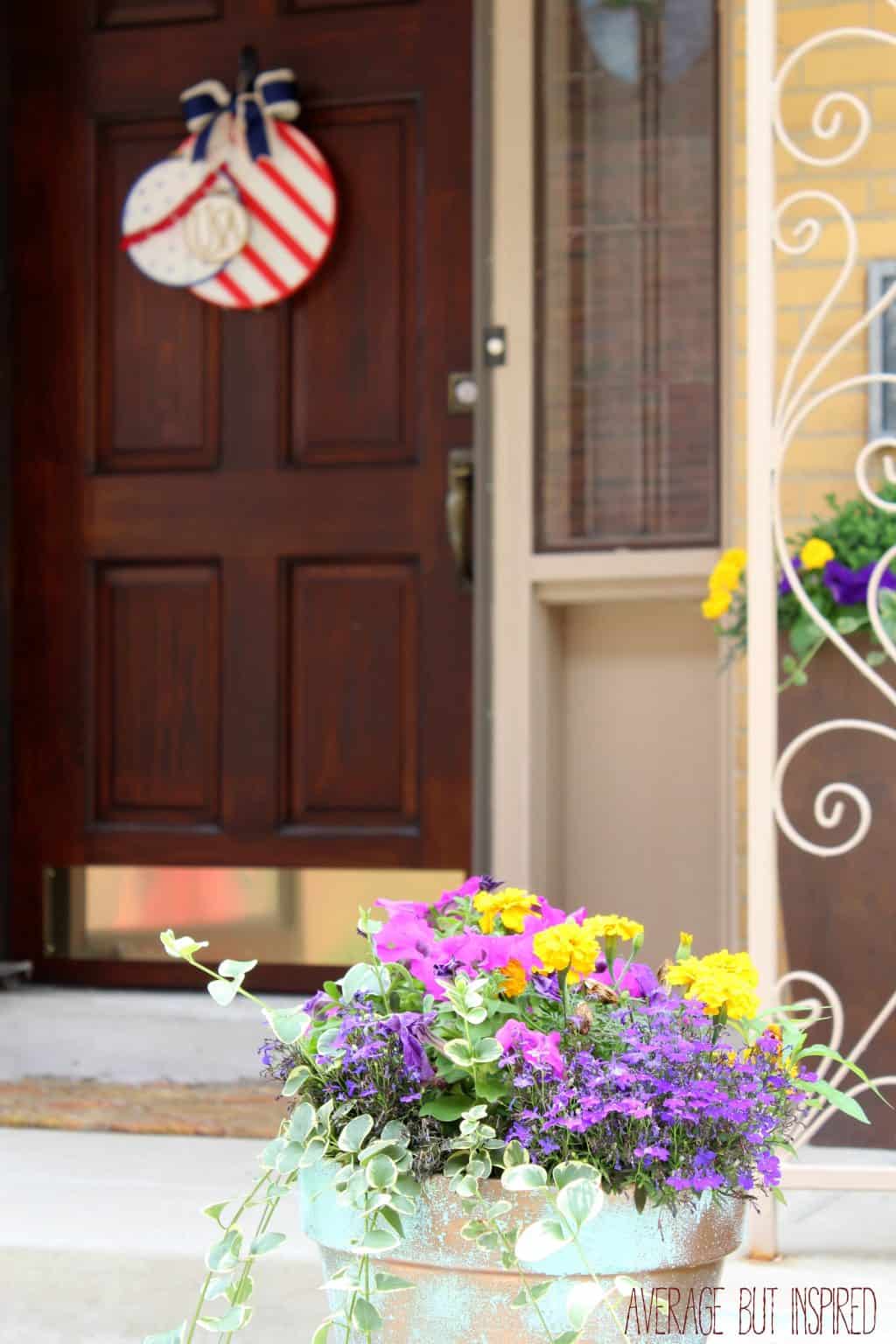 It's a fun project that will give you a unique piece of decor for your front porch!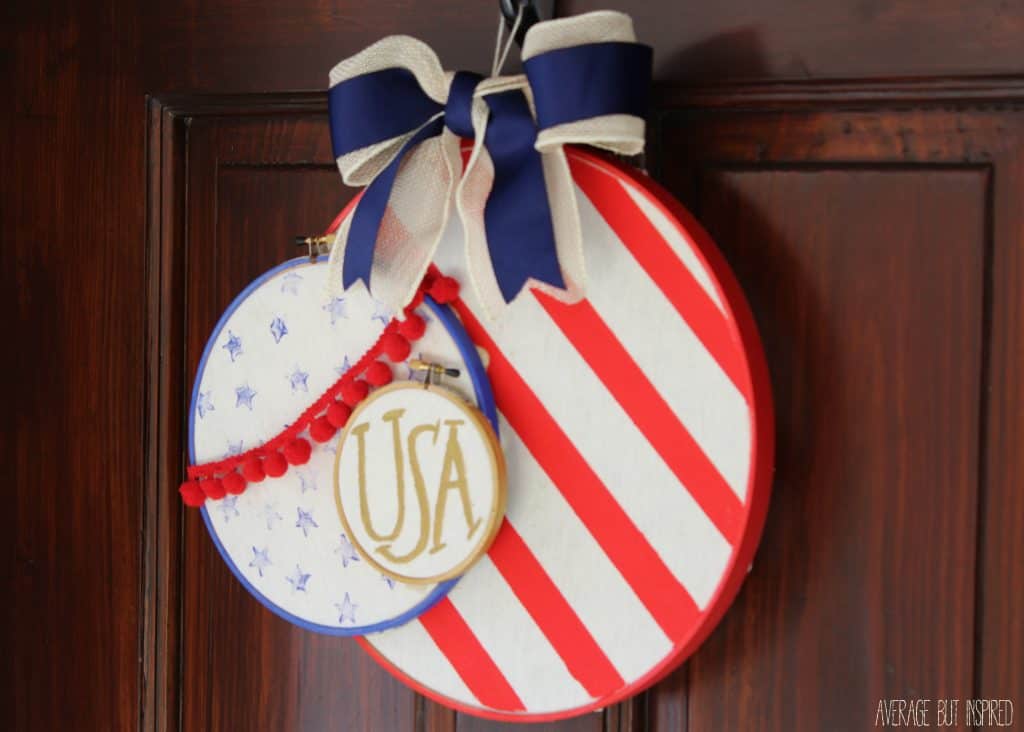 This is probably the most decorating I'll do for the Fourth of July, so I'm glad it's at least a cute and original piece! Do you decorate for the Fourth?
– Bre